As per the usual Wednesday schedule, Michelle came by and dropped off the twins with grandma (and us) before walking Bella across the street to preschool. We were new again, so the girls were shy and quiet. It wasn't long before Michelle was back and we chatted for a bit – making plans for lunch in the afternoon. She recommended a route for our bicycle ride.
We followed her recommendation and headed down the road into Wine Country again. Beautiful scenery, fabulous houses, and long rolling hills. Great way to start off the morning!
I tinkered with the printer for a bit – it's now online but the computer can't see it. Hmm… frustrating.
Michelle came back to pick up Bella and we all piled into the Tahoe for a trip over to Old Towne. Aiming for lunch, we head to "The Goat & Vine". They are ready to seat us immediately, but on a high table with backless stools – that would be a touch nervewracking with the kiddos to keep an eye on so we wait for a table to open up. It ends up being at least 20 minutes, with us sitting on short stools outside (the girls were great) before they are able to squeeze us into a booth in the corner. As we are ordering, Dan happens to run by and waves in the window. He circles back and joins us just as the pizza arrives, so we're able to eat and chat together. The pizza is fabulous, as is the hummus plate and Dan says his sandwich is also amazing. Michelle and Ashley get a cocktail of some sort that was really good too – pureed pear something or other.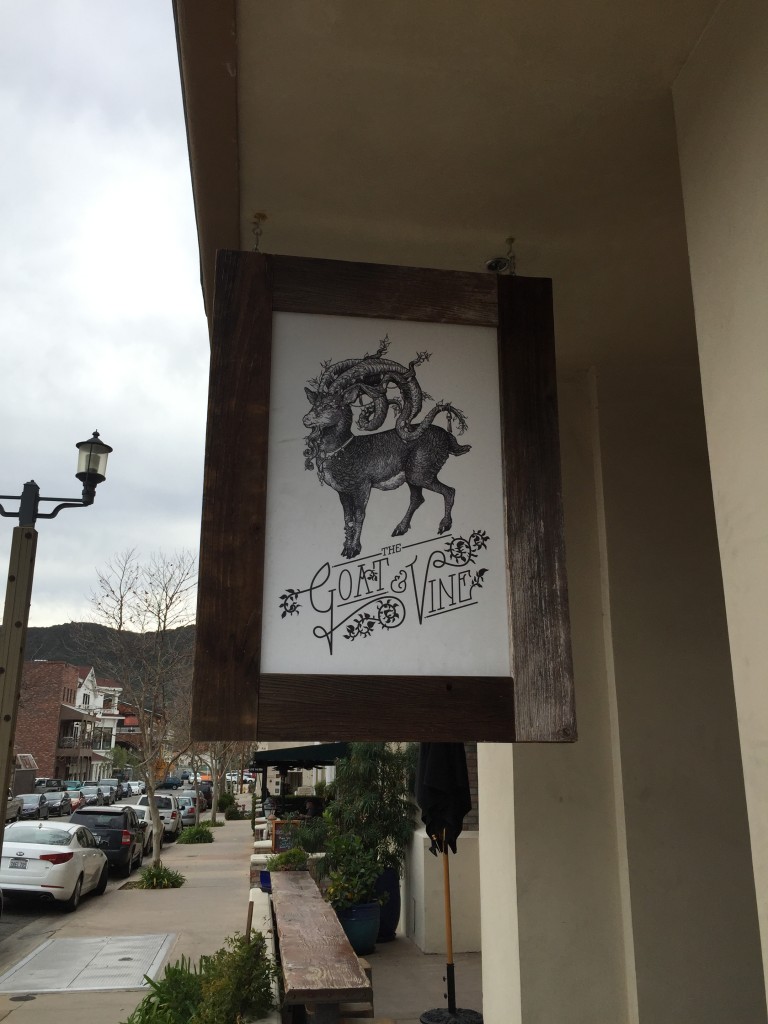 Just a few doors down is a Cuban restaurant – the Havanah Kitchen – where Dan gets a salted latte, Ashley gets a latte, and I order a pour-over. They bring the Chemex to the table and Dan and Michelle are intrigued – having heard about pour-overs but never tried one. Dan was right in his suggestion, it was delicious!
Still having errands to run, Dan and Michelle swap cars and Dan drops us off at the house. We've already unhitched the trailer and moved it into the garage, so we're ready to migrate the RV over to Michelle's house (there's a 72 hour limit on parking, officially) but we don't know where they live so we wait for Bill and Carol to make it home from the office. Once they do, we caravan over to the Lindsey's.
We get the grand tour (what a lovely house and an amazing patio/pool/jacuzzi!) and then it's nearly time for supper. Tacos with either fish or chicken, or tortilla soup. I have at least one of everything and it's all delicious! The fish sounds easy to make, as well, so we're definitely going to have to add her recipe into our rotation. After dessert the kids put on a dancing show for us and slowly migrate into the living room to watch a movie. Grandma is the closest dozing off so we head on our way for the evening.