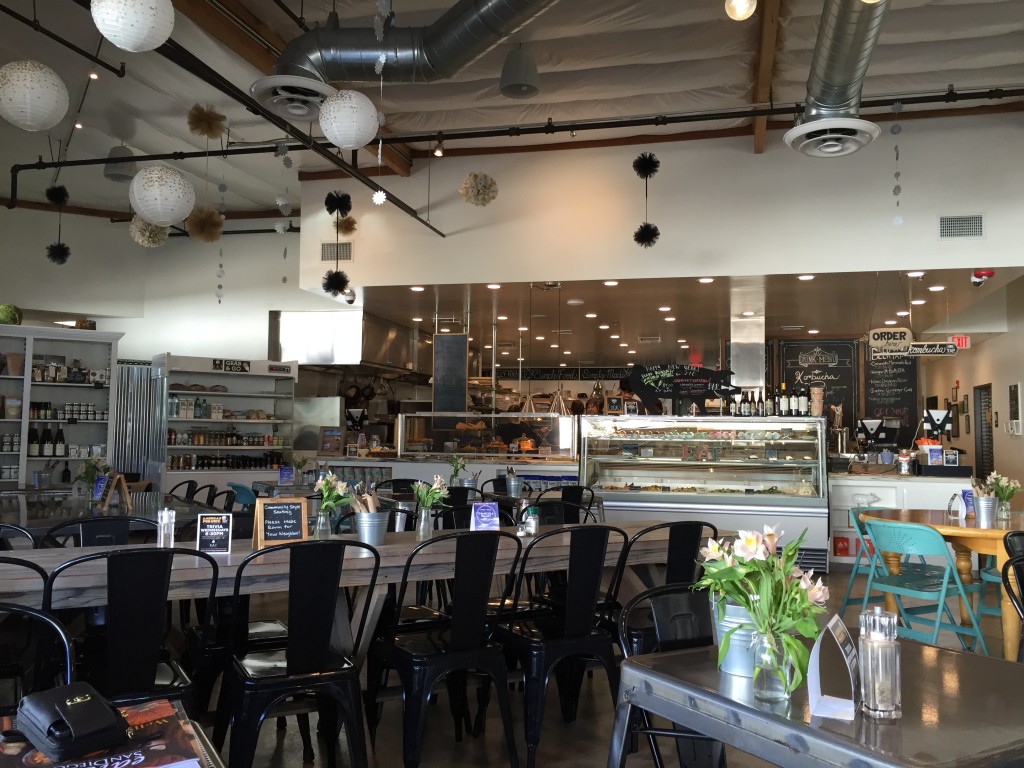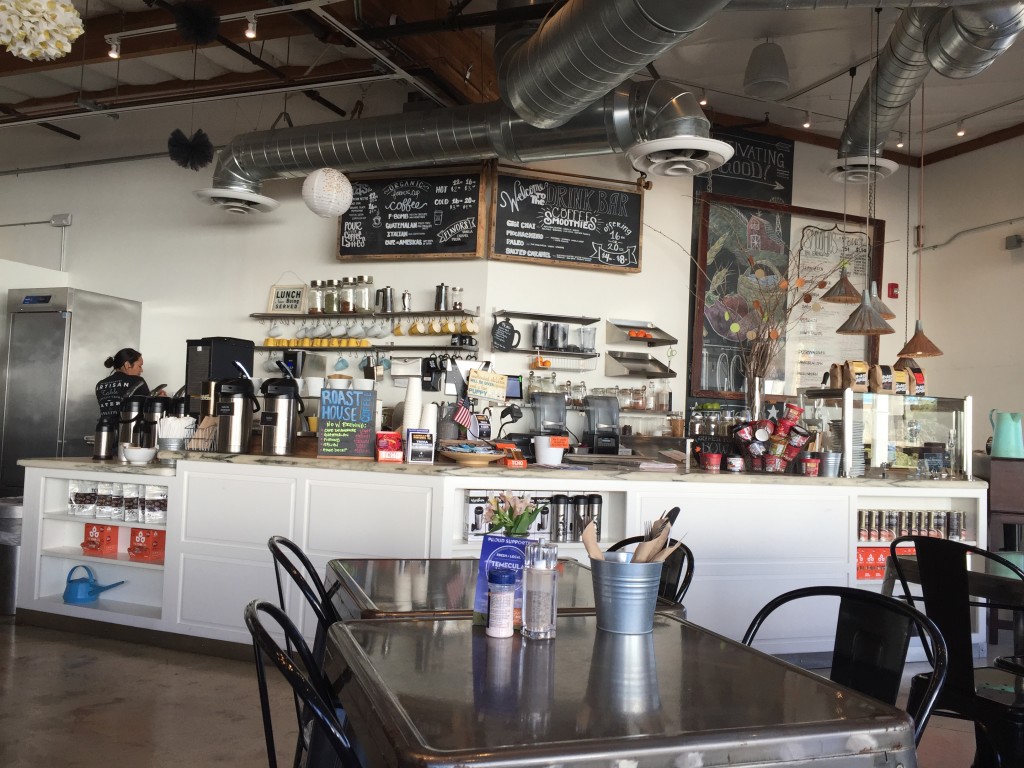 We headed off to Old Town for breakfast. Yesterday Ashley looked at the menus for some different restaurants and EAT Marketplace looked delicious to both of us – so we had to try it! Plus, they do their best to source local food and cook seasonally, which is something that we both appreciate. We loved the feel of the interior and had a hard time deciding what to try. I settled on a breakfast burrito while Ashley tried the fritatta. I think that when it was delivered the lady basically apologized that it was so big, saying that's not a normal slice. It was very large, but who's going to complain about that? Everything was delicious!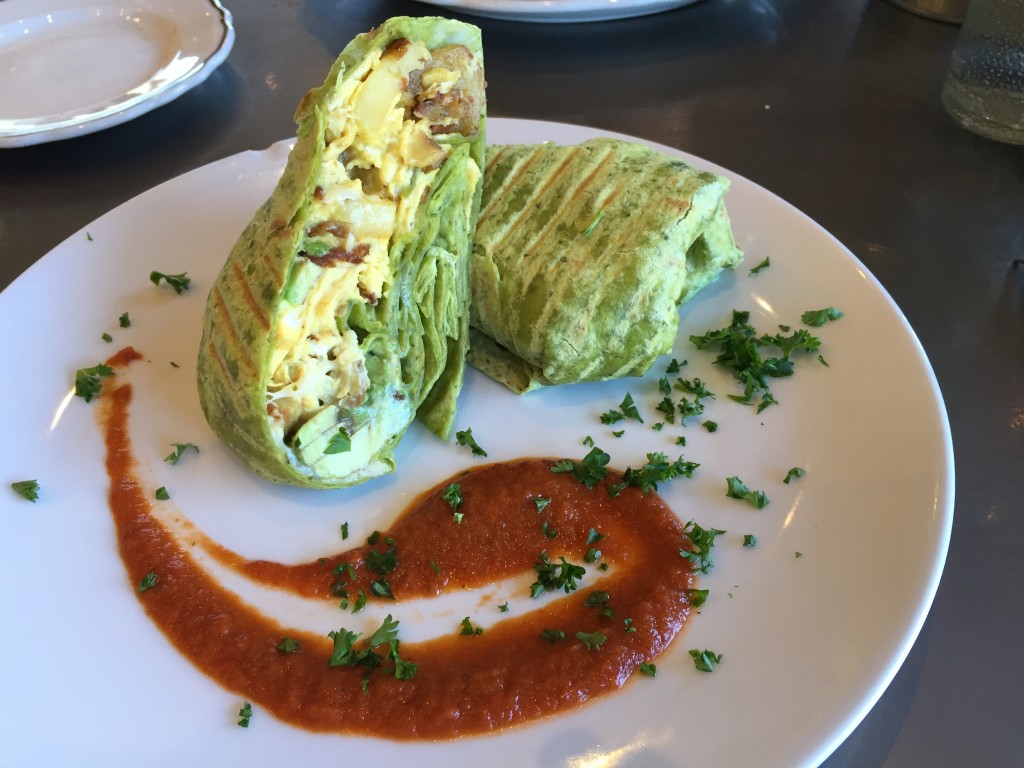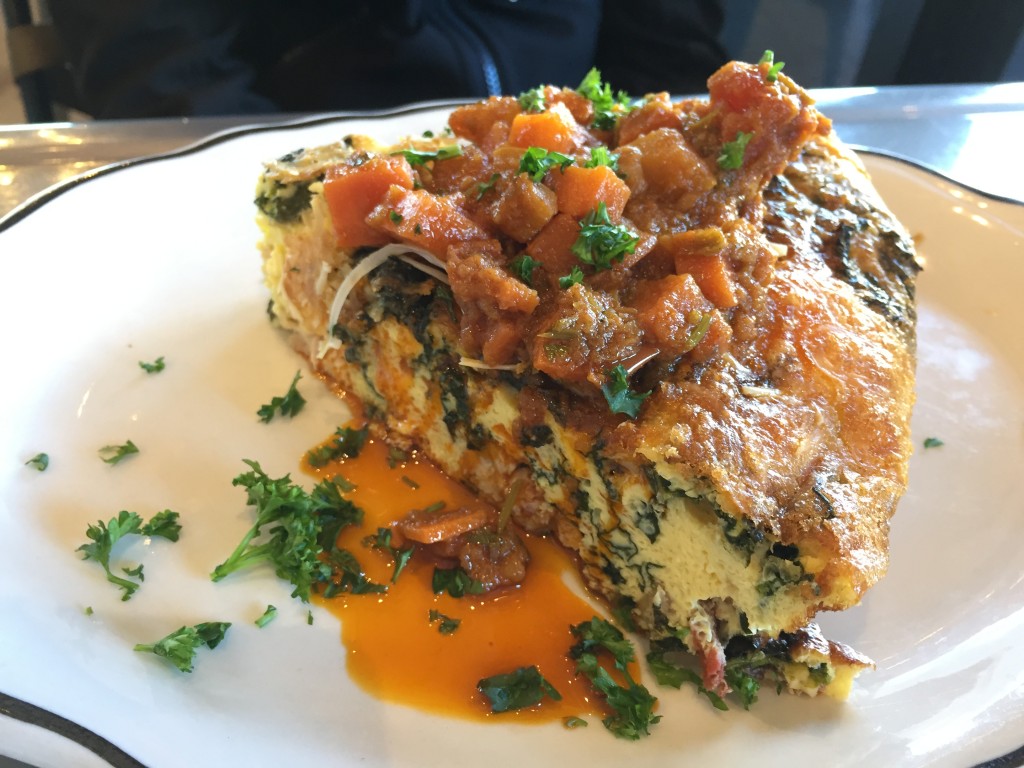 After finishing breakfast we went to move the motorcycle out of the parking lot and into street parking so that we could walk around the rest of the area…. and realized that I had not only left the key in the ignition but left it turned on. So the battery was pretty darn low. Fortunately, it push started easily, so we hopped on and headed back out to Wine Country to see some new scenery and get the battery charged back up.
Back in Old Town we parked and set off on foot to explore. Checked out some of the shops, thoroughly enjoyed the tea shop.
Soon enough it was time to head back to the house to meet Michelle and the twins. We parked the bike, changed clothes and walked a couple of blocks over to the nearby park. The girls played for a few minutes and then sat shyly behind their mom. Apparently we're new again and they weren't having any part of us. 😀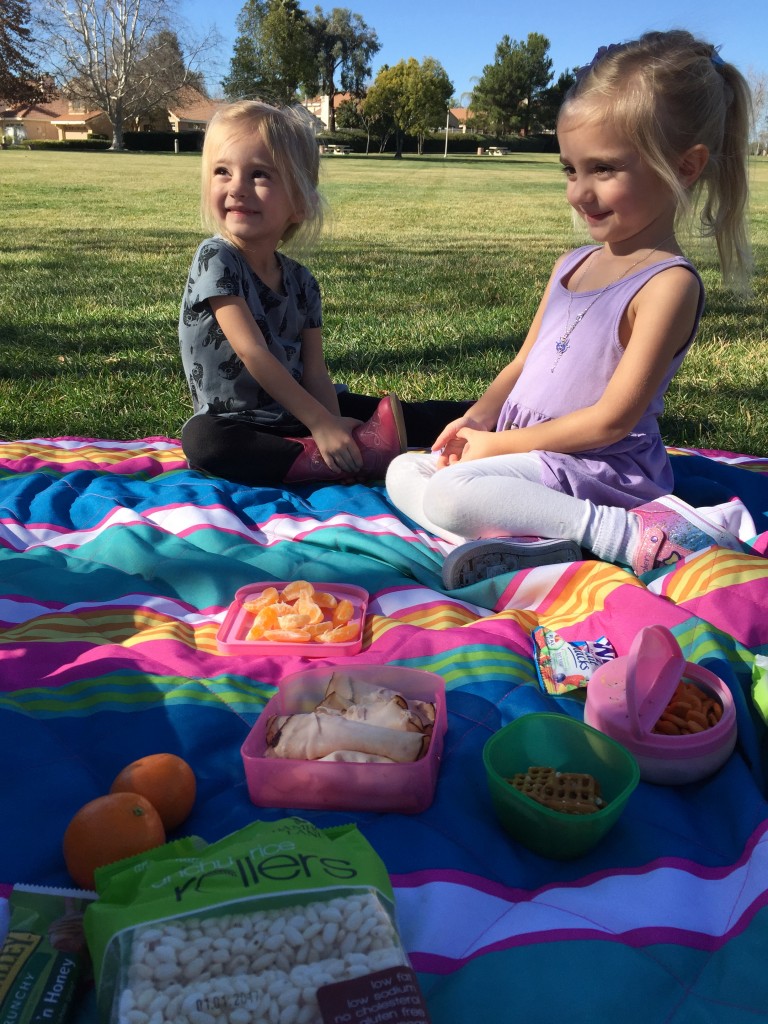 After chatting for a bit all of us walked back up toward the house, to the school to pick up Bella. Once she was out, we went our separate ways to get ready for the afternoon/evening.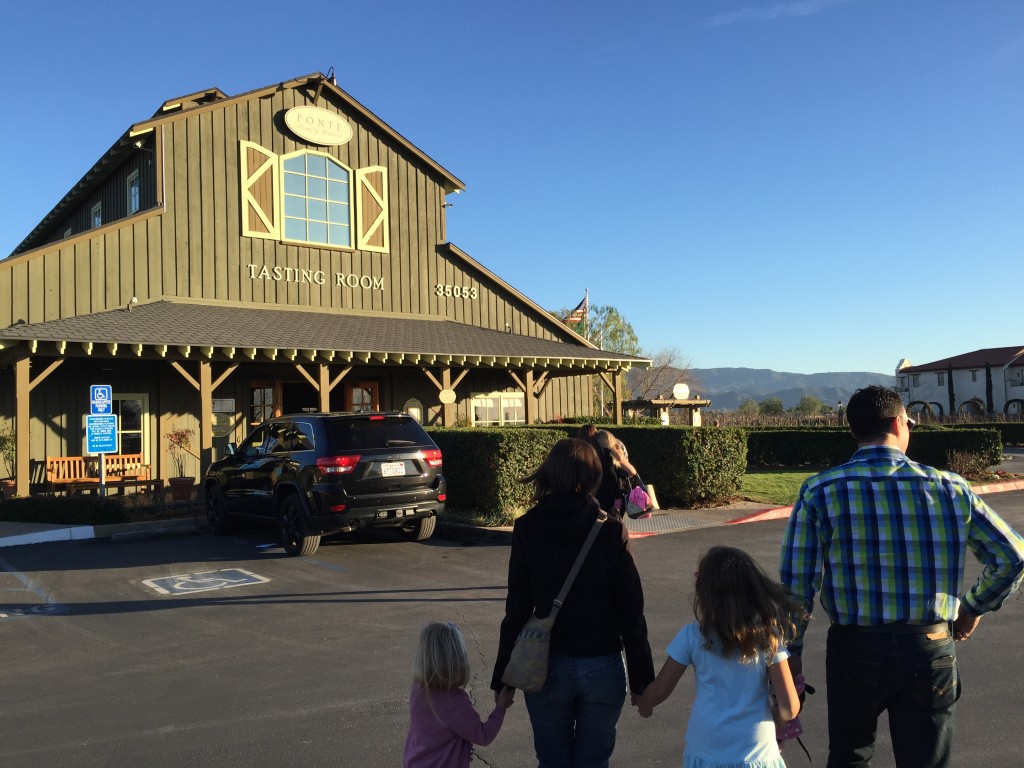 As soon as they were ready, Dan, Michelle and the girls came to pick us up and we all headed out to the winery they are members of, Ponte. We had a tasting and really enjoyed ourselves. The wine was good, the scenery was even better, and the family was fabulous. Wrapping up, we headed back to their house for chatting and supper. We had a wonderful time, chatting, dining, and generally just enjoying their company.
As of last night, at least, I think that Dan is now convinced that he should bicycle to/from work and that they should start going camping for vacations. I told them that I'm happy to be a bad influence – we'll see how well that pans out, both in implementation and enjoyment.
Carol came and picked us up and we visited with her and Bill before heading off to bed.