We have accumulated our gear, through trial and error,  over the past 10 years and love everything we currently use.
Deuter Women's ACT Zero 45 Plus 15 Trekking Backpack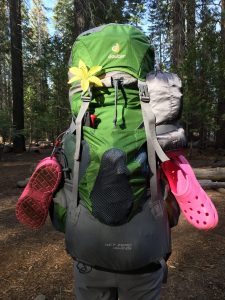 This pack is excellent and does everything I need it to. From long day hikes to 5-7 night backpacking trips, it's gone on many excursions and performed well for each one. It's a pack made to travel light and fast. It has a removable top and extension collar that allows you to add an additional 15 L of space (on top of the 45) if needed. It's lightweight yet durable and fits me perfectly. The shoulder harness adjusts up and down the back of the pack to fit my torso. This is a big plus because I have a short torso and have trouble finding packs that are small enough to fit. There's a pocket inside, against the back, for my CamelBak and a few mesh pockets on the outside. Other than that,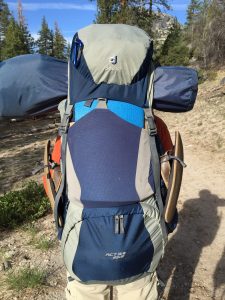 it's one large open bag. I like having one big open compartment versus separate closed-off areas because it saves a little extra weight. If I had to change anything, I would probably get a slightly larger liter size just because when hiking in areas where bear canisters are required, it takes some real finagling to get that to fit along with a full water bladder. Matthew also had a Deuter pack, the Men's ACT Lite 65 + 10, and agrees that it's a great pack. His has an optional zippered section inside the main compartment, allowing him to separate it into two areas, if he so desires.
L.L Bean Women's Gore-Tex Cresta Hiking Boots, Leather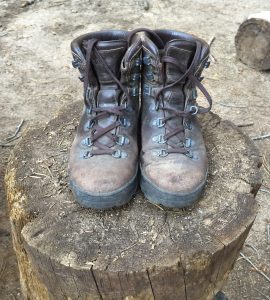 These are probably my most treasured pieces of gear. They have seen their fair share of miles and landscapes, from desert valleys to mountain summits. I learned during one of my first backpacking excursions that not all "waterproof" boots are made equally. After a few stream crossings and a day of rain in my previous sub-par "waterproof" boots, I ended up with soggy, molting feet covered in blisters (lovely, I know). And there is nothing that ruins a hike for me more than squishy, swamp feet. L.L Bean, however, has made an exceptionally durable and waterproof boot. I can trudge through water all day and my feet remain toasty and dry. They have amazing traction and grip and keep my ankles nice and protected from my occasional clumsiness. On the downside, they are pretty heavy, but I'll take a heavy boot over a broken ankle and swamp feet any day. And they double as my motorcycle boots too! Score for versatility!
JetBoil Flash Cooking System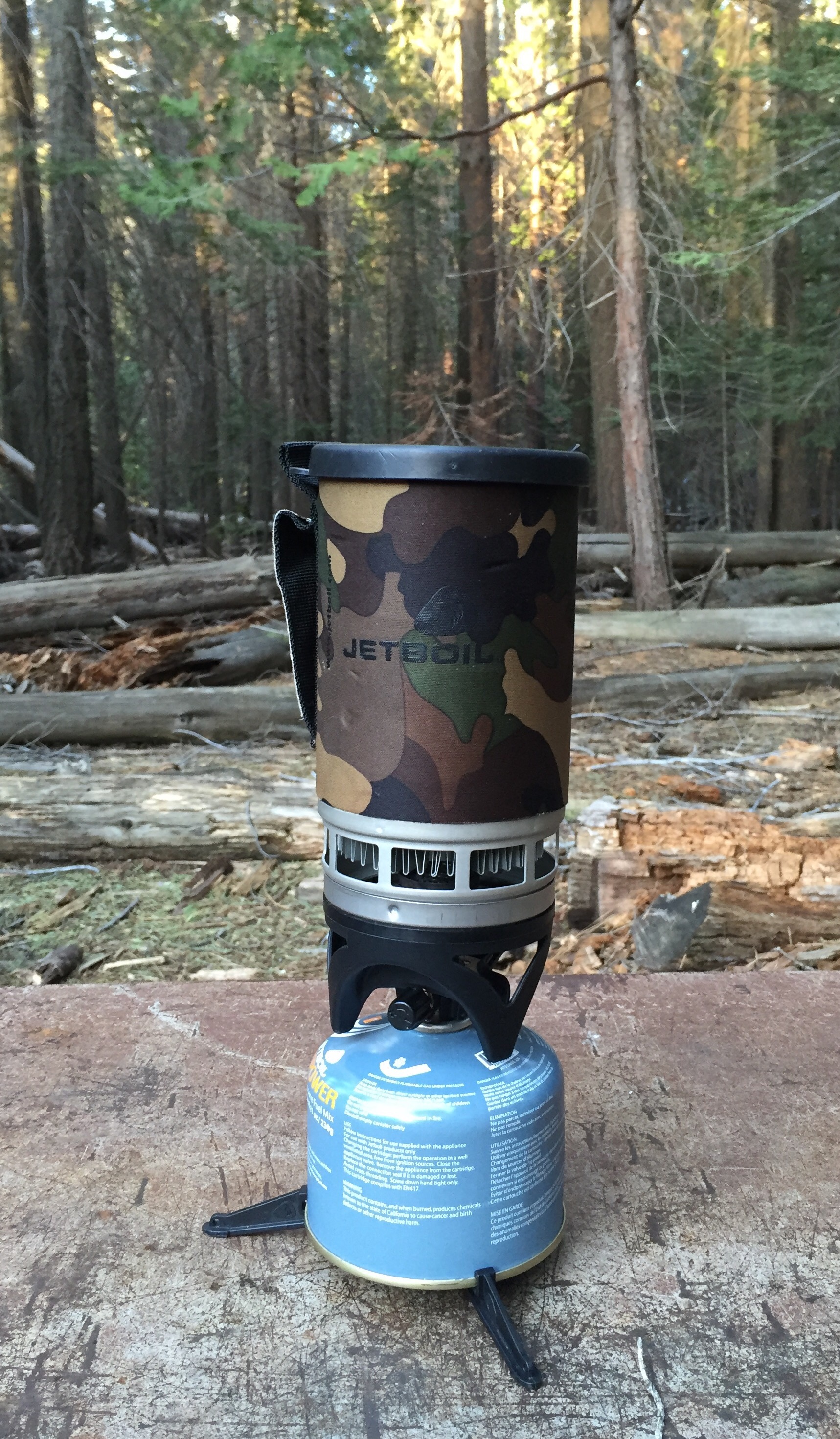 We bought our JetBoil back in 2007 and it's still going strong! I can't say enough good things about this product. We've never had a problem with it not working and it boils water almost instantaneously. We are usually done boiling our water and waiting for the food to re-hydrate while others are still setting up their stoves. Best of all, I love that all the components (including the fuel) pack neatly into the lightweight thermos cup. We even use the JetBoil in the RV to make a quick cup of coffee or tea. Obviously, ours is an old model, as we bought it so long ago, but we wouldn't hesitate to get one of their new models should ours ever putter out on us.
MSR Hubba Hubba 2-Person Backpacking Tent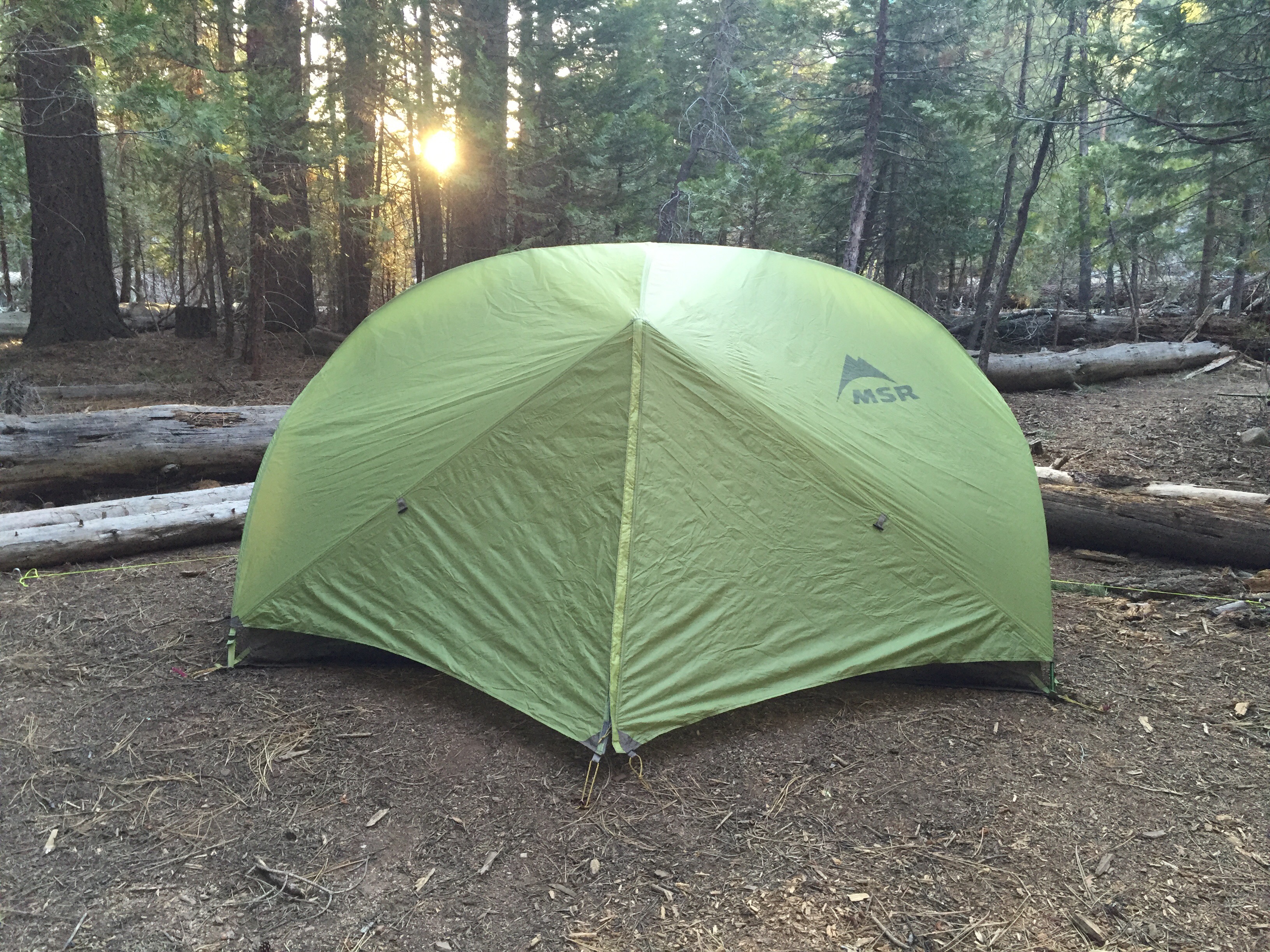 This tent has gone many places with us. I bought it for my first real backpacking trip in Colorado, and since then it has gone on any overnight adventure we've been on, including our week-long bicycle ride across Iowa for RAGBRAI. It fits two people perfectly, though don't expect much extra room for anything other than sleeping gear and bodies. We love that it unzips on both sides (no crawling over each other to get out) and that you can choose not to use the rainfly if you're in the mood to sleep under the stars. As with all MSR gear, it's well made and not only easily made it through some gnarly rainstorms but survived a windy sandstorm without a scratch. Best of all, it's very lightweight and goes up in a cinch.
Mountain Hardware Rain Jacket & Koppen Rain Pants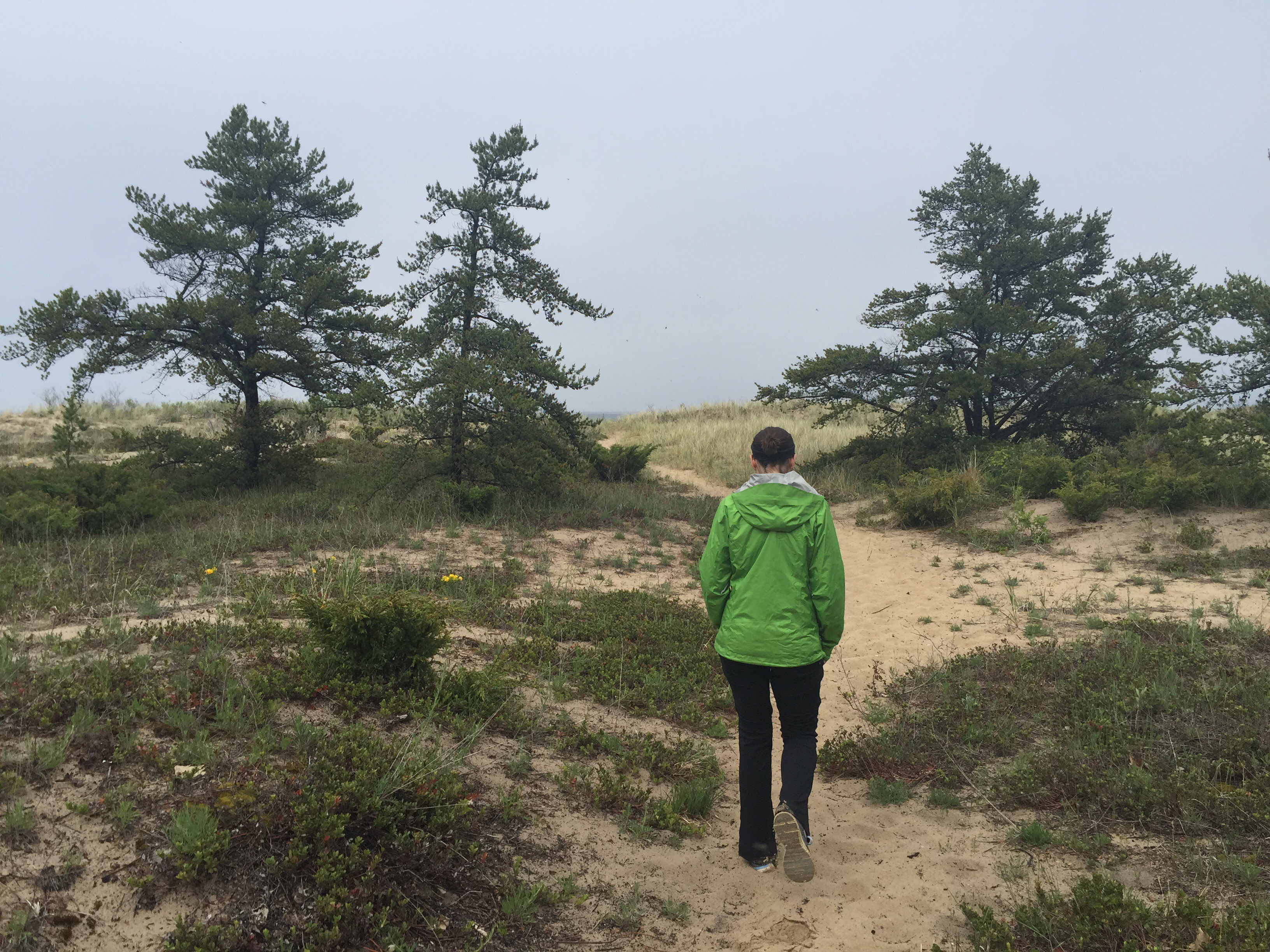 This rain gear has worked reliably well over the last 5 years, keeping me nice and dry. I've worn it during downpours while backpacking, sprinkle showers while bicycling, and normal, everyday rain occurrences. I like that the jacket has armpit vents for a little air flow and the pants unbutton at the bottom to slide nicely over my hiking boots and pants when I need to get my gear on in a hurry. Why didn't I buy the same brand jacket and pants? Well, honestly, I bought them at different times based on what was on sale.
Marmot Trestles 15 Degree Synthetic Women's Sleeping Bag 
 
Bought this mummy bag 5 years ago after discovering I needed something lightweight but warm on the trail because I get cold easily. It's a bit bulkier (space-wise) than I'd like for backpacking, but it keeps me really warm, especially during frosty nights (down sleeping bags pack smaller but don't work well in any sort of moisture). Also, since it's a Women's bag, it's shorter, so there is less empty space at my feet, meaning my body heats up the space faster and keeps it that way. I can't recall a single night of camping and being cold after buying this bag.
Big Agnes Q-Core SL Insulated Air Pad
After using a foam sleeping pad for years, I decided to upgrade to an air pad in hopes of sleeping better on the trail. My sister had a Big Agnes Q-Core SL Insulated Air Pad and highly recommended it, so that's how I ended up choosing this particular brand. I sleep much better with this pad than I did on the foam pad and I haven't had any issues with air leaks. On the down side, I have to blow it up manually and it is a little slippery to sleep on. However, it blows up so quickly it's really not a big deal and being slippery makes it easier to turn over in the middle of the night. After hearing all the good things I've had to say about it, Matthew now wants to get one, too.
MSR MiniWorks EX Water Filter
Easy to use, fits onto our Nalgene water bottles, cleans quickly and haven't gotten sick yet 🙂 What more do you want out of a water filter? This one has been in use for at least 8 years with no problem and we're still using the original cartridge.
Platypus GravityWorks Water Filter
Ashley's sister, Jackie, has one of these and we fell in love with it after our first experience. It's light, quick, and easy. She's been using it for a couple of years now and we tested it on a few trips. The only reason we don't have one yet is that our MSR MiniWorks EX Water Filter is working just fine and we don't have an excuse to buy one!
CamelBak

I've had this durable water bladder for almost 10 years. Love it for day hikes (I've got a little daypack it fits in) and bicycling trips as well as backpacking. Wide mouth makes for easy filling and lock on the mouthpiece prevents leaking.
Clothes
I'm not really partial to any brand in particular. I have a few shirts made out of synthetic, breathable material and I've got 2 pairs of hiking pants that are lightweight, breathable and water resistant. I also have an REI brand synthetic baselayer that works really well and that I usually end up sleeping in on cold nights. One of my favorite articles of clothing is a lightweight Mountain Hardware fleece zip-up jacket I bought on sale years ago. It's not bulky but provides a lot of warmth. I also have a few pairs of SmartWool mid-weight hiking socks that work nicely. I'd love to try out some hiking clothing made from light-weight merino wool, as I hear they help control the stink better and keep you warm/cool more effectively. Overall, I dress in layers and in what feels most comfortable.
Other Gear We Use:
REI Traverse Trekking Poles
Counter Assault Bear Keg™
L.L. Bean Headlamps