Rained pretty hard last night. Slept well, lulled by the rocking of the RV in the wind and the drumming of the raindrops on the roof. Not to mention the sounds of the surf.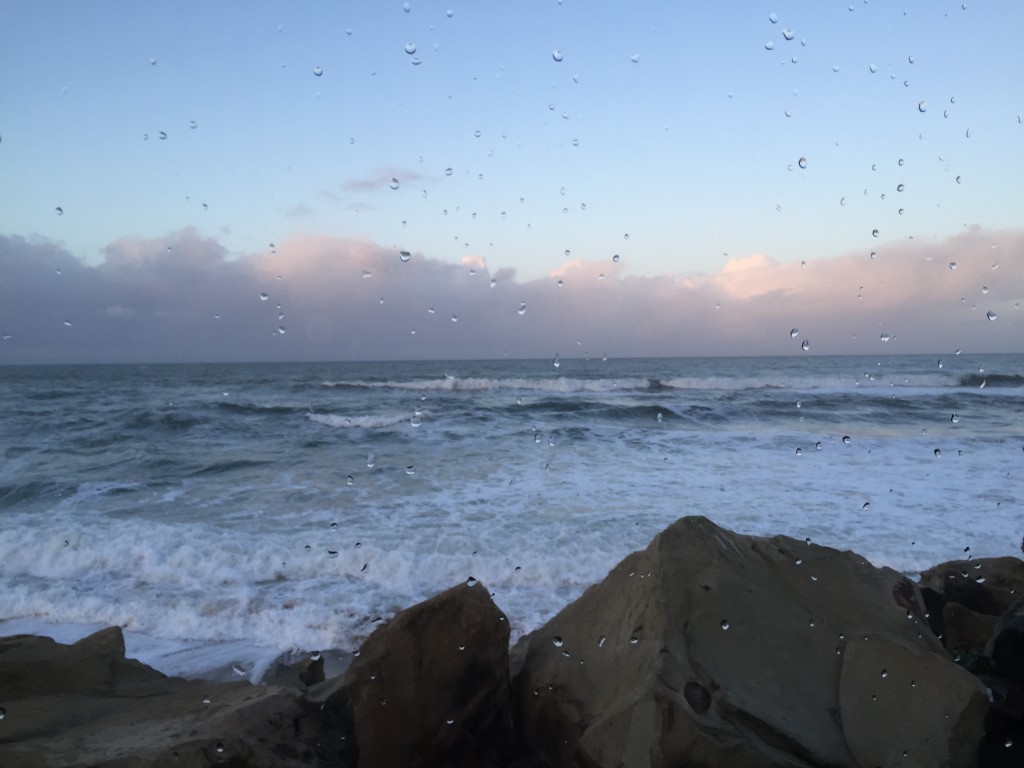 Nice and clear when we woke up, though. Beautiful blue skies over the colorful ocean – the sun hitting the water really brought out the different shades of blue. I watched a rainbow in the clouds over the water while enjoying my morning coffee.
Up and at em, we headed over to Jake and Jennie's. We all open presents in between family dropping by for a visit before heading out. Lots of fun to chat even more with everyone.
Eventually everyone has headed on their way, Jake leaves for the airport, and Jennie, Griffin, Ashley and I head out to take care of some weekend chores before Monday's workday. We pick up bags from the RV for our stay, go get groceries, and then return to the house for supper.