After breakfast we packed our bags and hopped on the motorcycle to go exploring. While passing through the round-a-bout in Borrego Springs we spotted a farmer's market and stopped to see what they had to offer. Some pretty good looking produce, a mushroom stand, and fresh tamales! Sometimes we save a lot of money by not carrying cash with us. 😀
On to the Anza-Borrego Visitors Center. No different maps than the one that we picked up yesterday. There's a nearby trail that we've been interested in, so we head that way. The Hellhole Canyon/Maidenhair Falls Trail is a "mostly difficult hike up into a canyon oasis. Some rock scrambling required." It was pretty warm (but, you know, it's the desert) and the rock scrambling was fun but the hardest part was just deciding which branch of the trail to take as it split around rocks, palm trees, etc.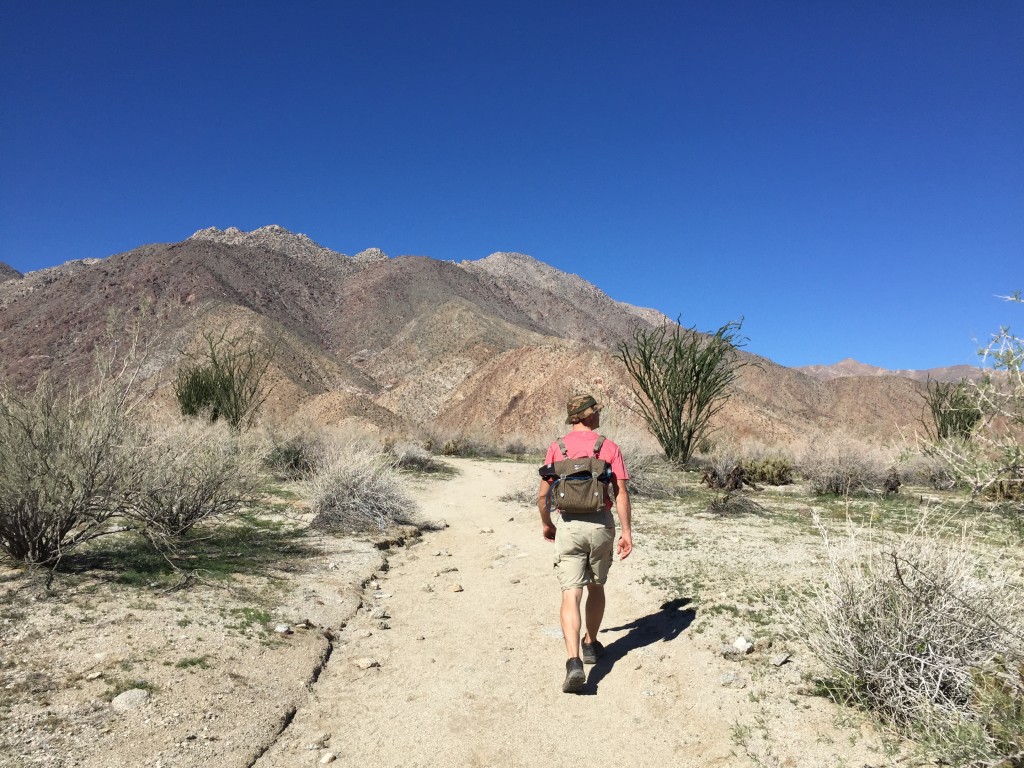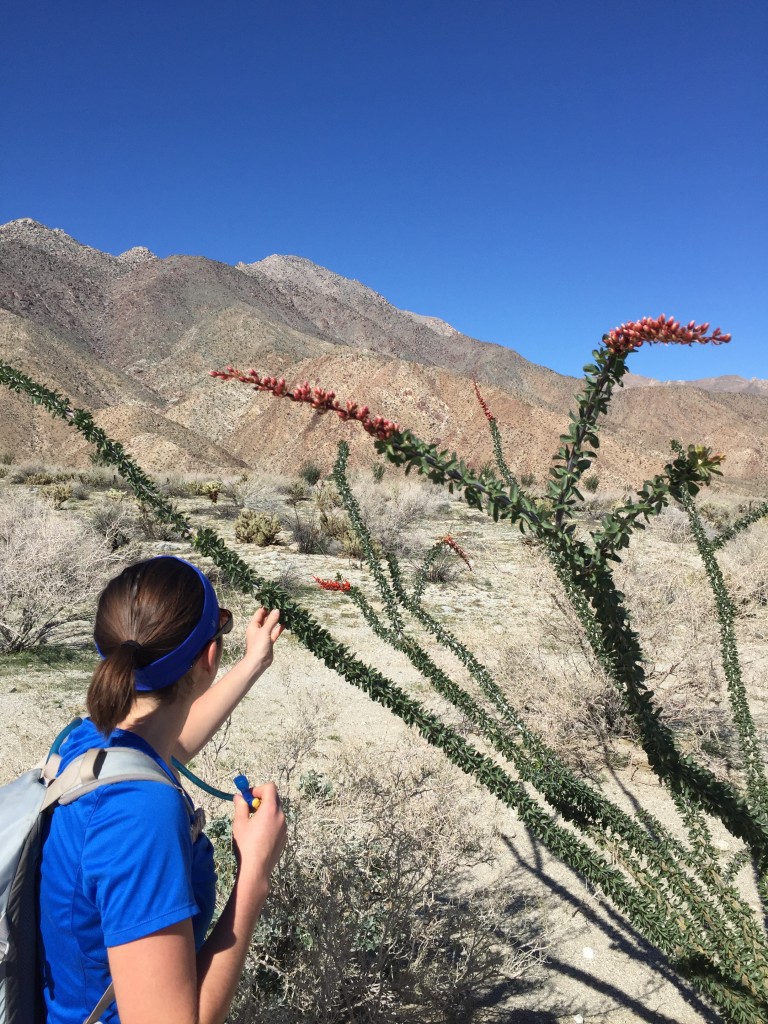 Interesting to walk through a desert canyon and come across palm trees. We continued on to the end and sat beside the falls on a stone outcrop to enjoy our lunch. After eating we climbed up to the top of the falls for a bit of a rest break in the shade while listening to the water flowing/falling and looking out over the valley. Then we climbed back down to look at the bottom of the falls, joining the group of people already there. After a short visit we began heading back down the trail.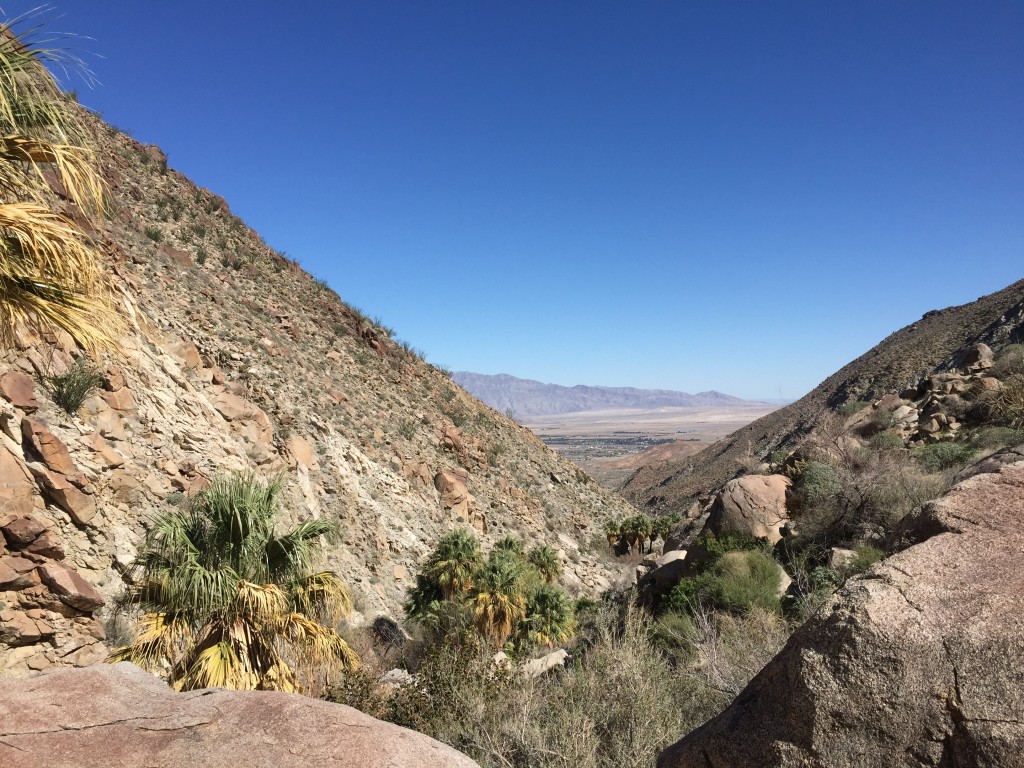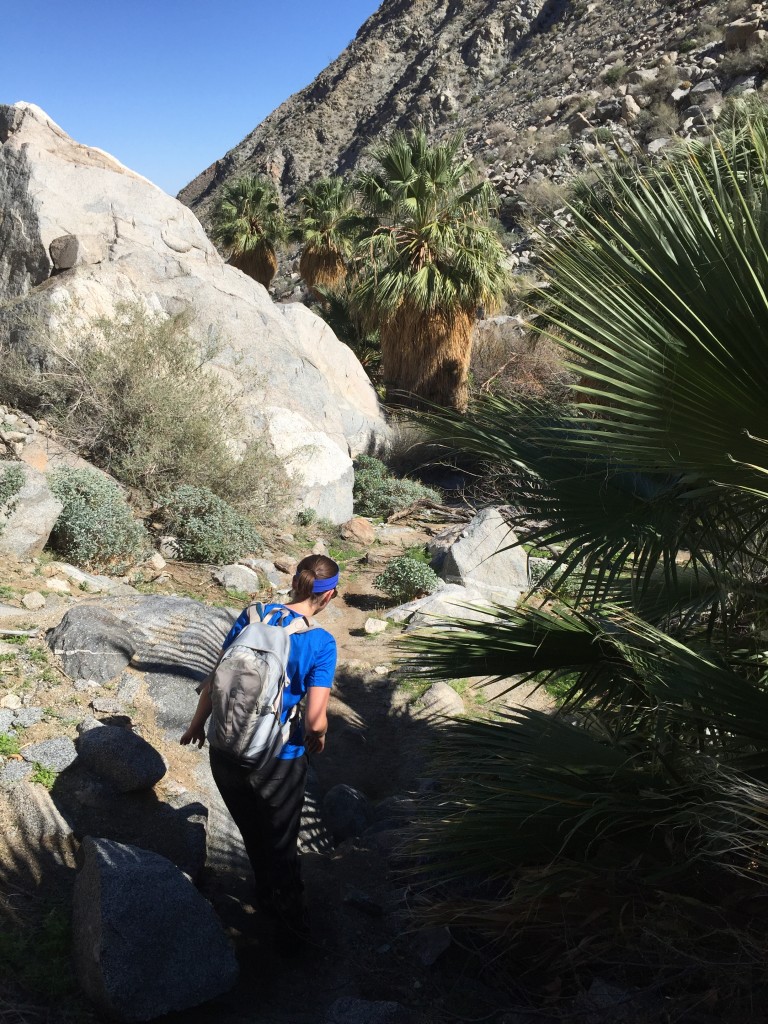 Returning to the motorcycle, we headed on up the road to see what there was to see. It was a fun ride, a nice twisty road winding up to the tops of the mountains. We followed it to the end, where it met S2, before turning around and heading back to the visitors center. There we parked again and hiked over to the Borrego Palm Canyon Campground to hike the Borrego Palm Canyon Nature Trail. By the time we reached the trailhead, though, we were tired from the hike and the heat and decided to save it for another day. Back on the motorcycle we headed home.
Grilled chicken, asparagus, and sweet potato for supper. Ate outside again, watching the stars. Enjoyed herbal tea before bed.