Journal entries are just that – the digital copy of my hand-written entries in my journal. If you aren't interested in the daily details of our adventure, feel free to skip on to the next "regular" post.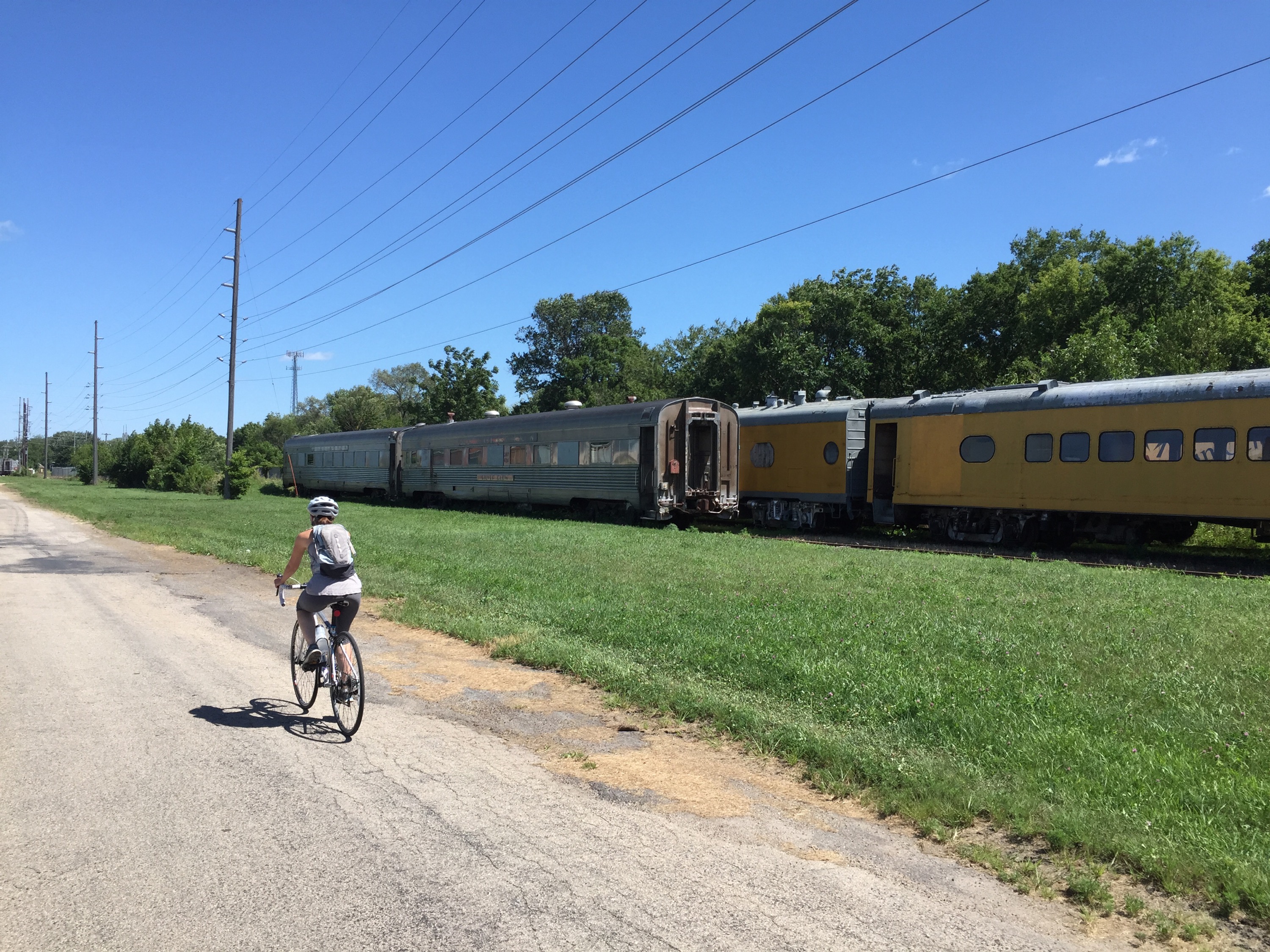 After breakfast (Ashley really enjoyed her tea from Pipers!) we hop on our bikes and follow the rails-to-trails path next to the campground. We follow it till it ends in town and loop through the park that parallels the river. Neat looking place, definitely worth exploring further, on foot. We pass a train yard with awesome looking old passenger cars – shame that one can't travel like that any more.
One of the coffee shops is spotted and we return after looping around town another time. Feels great to be back on the bikes again!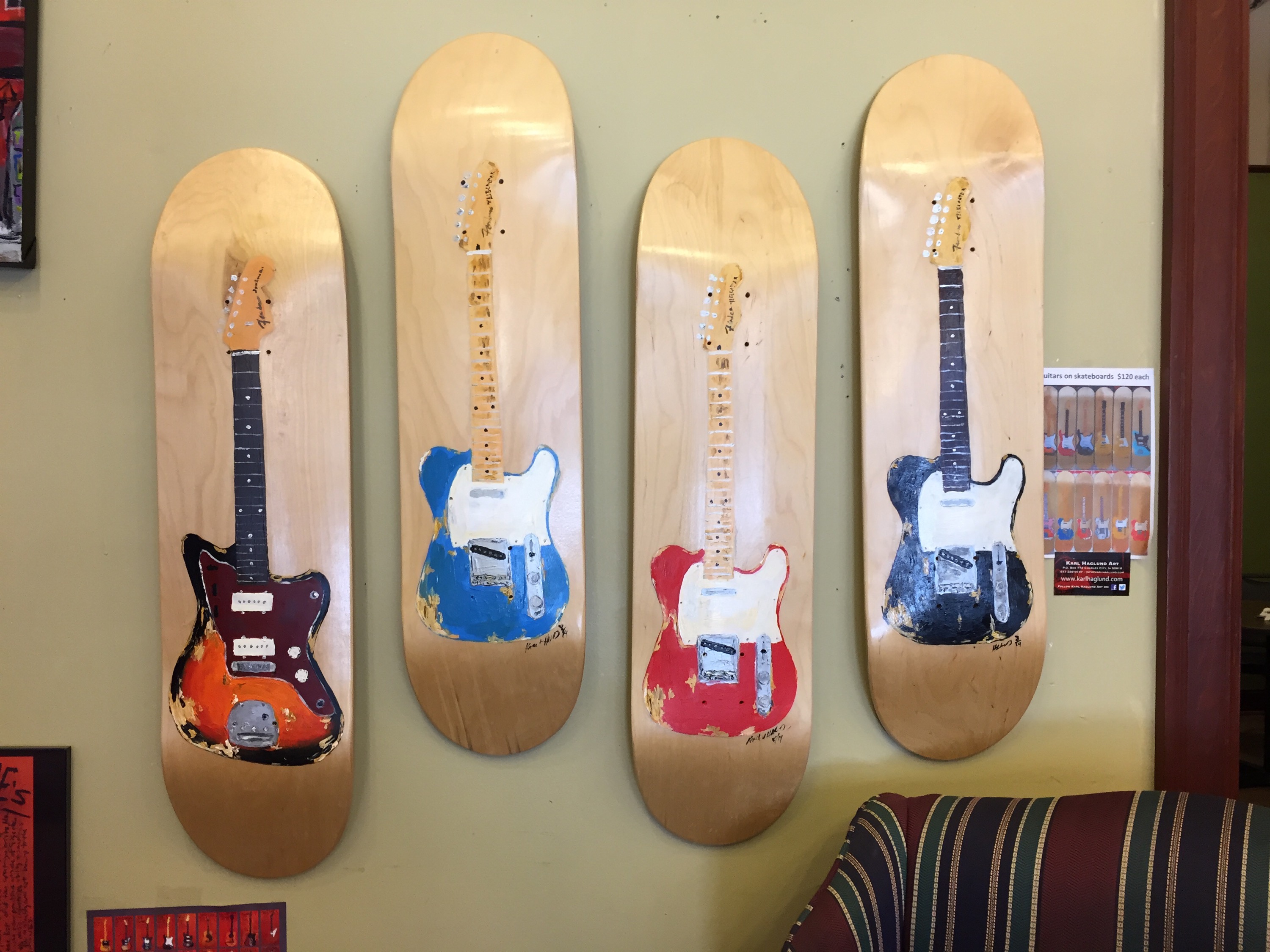 Aroma's Coffee Bar has great art on the walls! We hang out for some time, getting things done online and generally enjoying the atmosphere and people watching.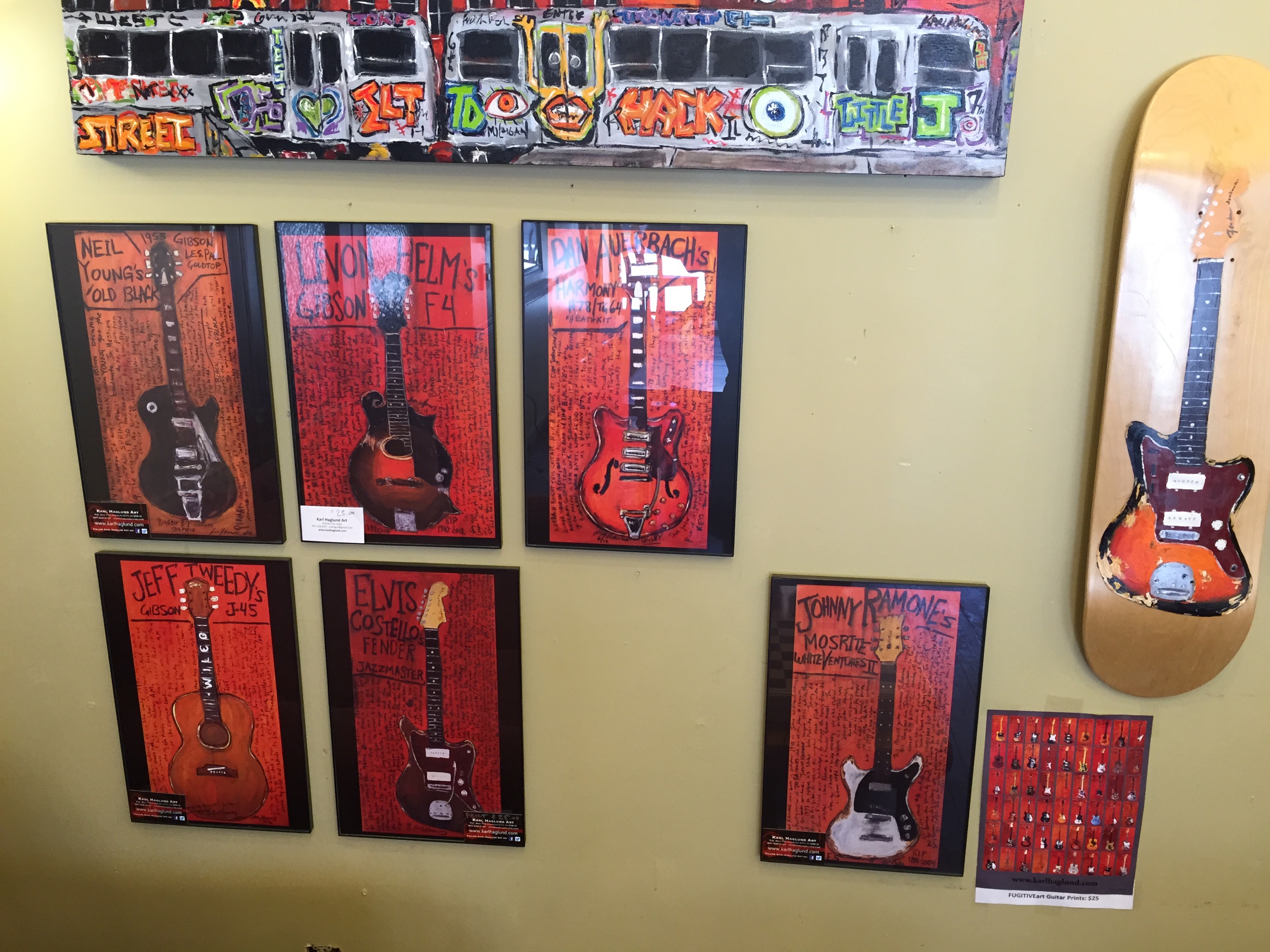 Finishing our coffee we head back home and have a salad for lunch. Before showering we ride back into town for a few extra groceries from the HyVee. Really nice store and we take our time perusing their offerings. According to the app there is a RedBox in the store but we don't see it. The gas station does have a free air station, however. Be a good place to top off our tires.
We head back home, shower, and fix supper. I catch up on journaling and Ashley checks my typed-up entries covering the RAGBRAI. Once she approves I post them and send out the Adventure-Some email. Reading and a bit of movie watching before bed.