Journal entries are just that – the digital copy of my hand-written entries in my journal. If you aren't interested in the daily details of our adventure, feel free to skip on to the next "regular" post.
We've really been enjoying the R Campground and town, so we decided to see if we can get the Passport America rate extended on through Friday. After a "discussion" of who should call, I end up with the task, which I do while exploring town. We walked to the riverfront park and decide to explore separately.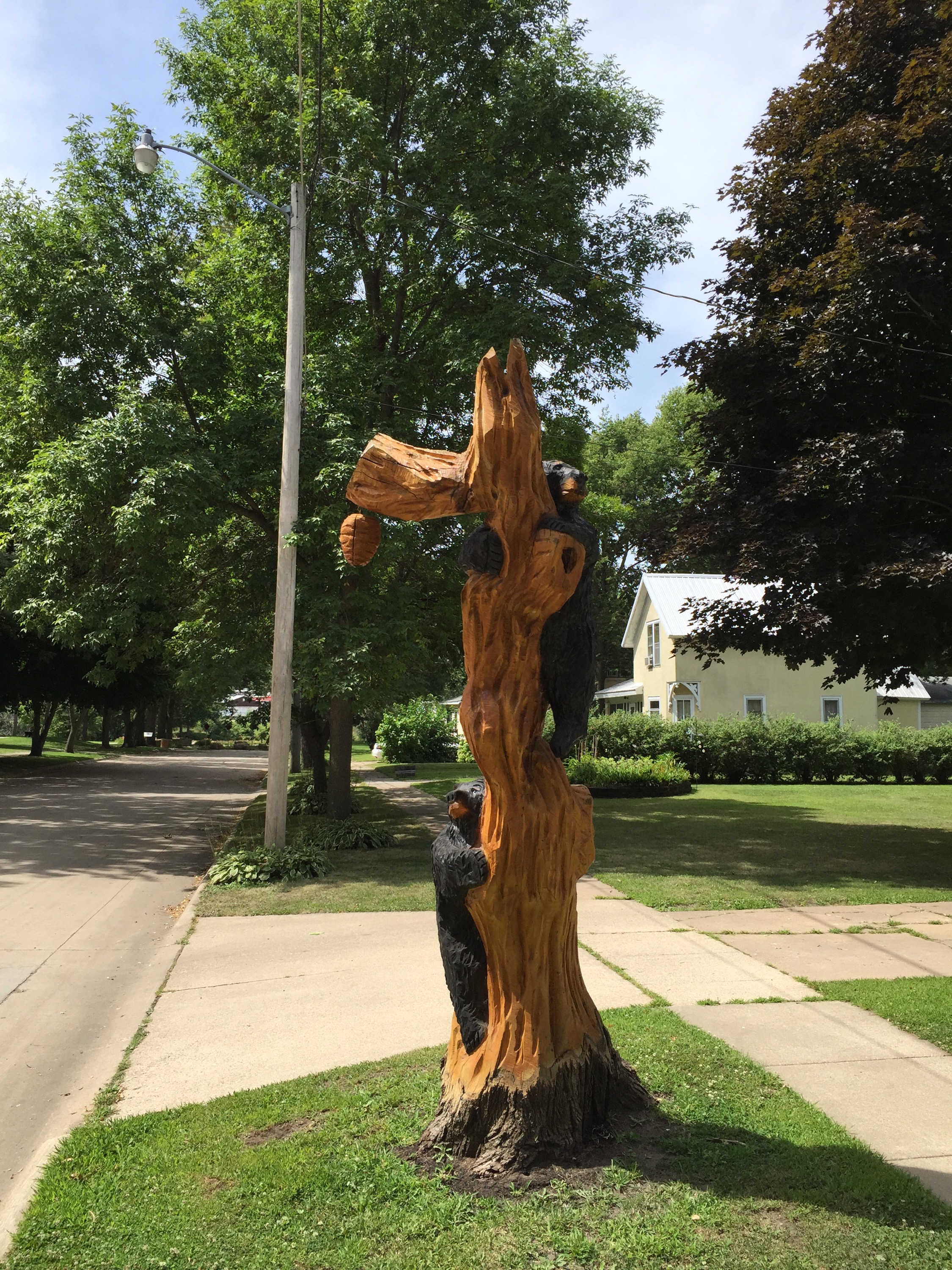 I go find the Redbox inside the HyVee, peruse the hardware store and check out the Mooney Collection in the library. It is a really nice collection of prints from the early 1900s by a son of the city. Includes work from Picasso, Rembrandt, Albrecht Durer and more. Well presented and displayed – even has an iPad friendly website to help guide you through it (and iPads available from the library). Before leaving the library I look through a painting magazine and find some inspirations for an artist statement.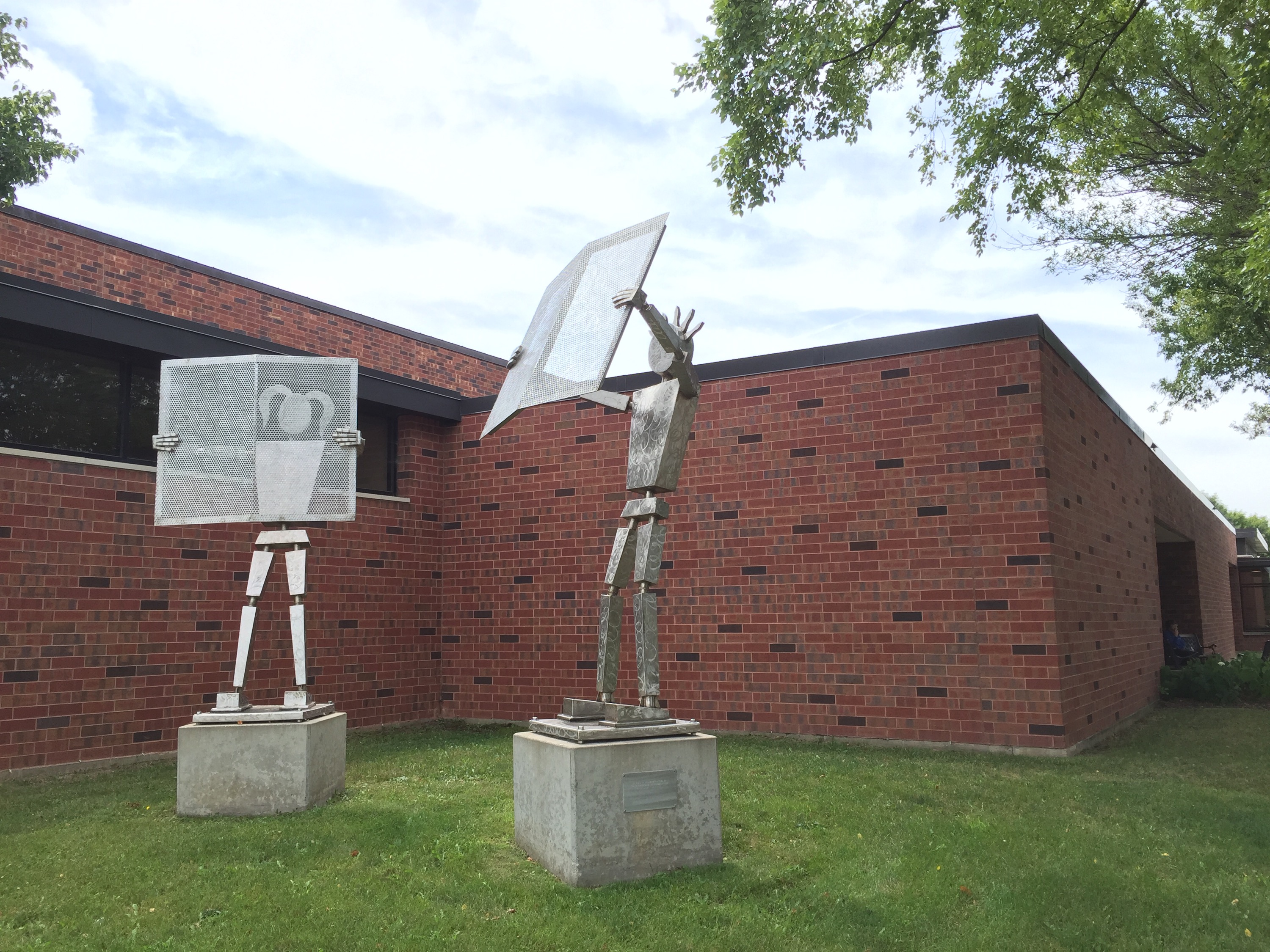 On the way back to the RV I read about the 1/4 mile of white water that the city had built into the river, about the rain garden installation in the park, and check out some of the sculptures scattered throughout the city.
Charles City seems to be a great mix – small size yet big enough to have the features that interest us. Lots of local culture, art projects, a coffee shop, local restaurants, and even some whitewater and tubing right in the middle of town.
Ashley returns to the RV and proposes date night, since everything is walkable. That sounds great and we are more than overdue, so we begin getting ready for the evening. She really enjoyed checking out town, exploring boutiques and more.
Ready, we walk down through the park and over to Three C Bistro. We have been curious about duck so Ashley orders that, with a raspberry glaze over mushroom risoto. It was delicious! As was my stuffed porkchop and mashed potatoes. If their lunch is as good as their supper, we would really love this place!
(And, since we don't have a work schedule to plan around, we need to remember to have lunch dates. They were by no means unreasonable, but their lunch prices were much more palatable.)
After eating we stroll over to the downtown movie theater. Only one show a night, only $2 a ticket, and held in what appears to also be a theater stage. Tonight it's packed! The Central Park next door has some sort of festivity going on and the theater is packed full of children and their parents – and us, dressed up. 🙂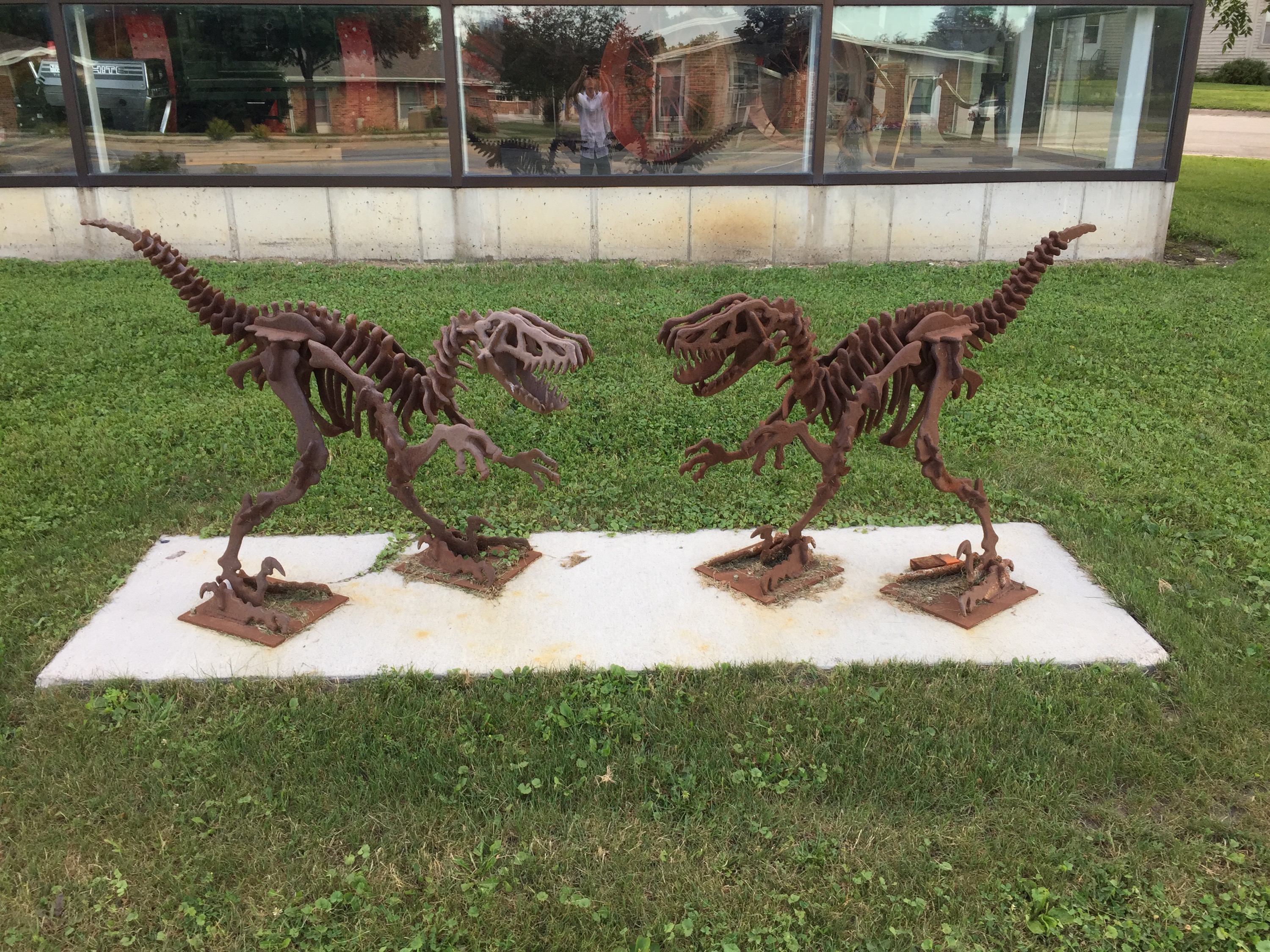 Movie of the week is "Inside Out" by Pixar and we thoroughly enjoyed it. Very cute. I particularly appreciated the scene during the credits that explains why cats act how they do.
After the movie we walked through the dusk back home and head to bed.