Journal entries are just that – the digital copy of my hand-written entries in my journal. If you aren't interested in the daily details of our adventure, feel free to skip on to the next "regular" post.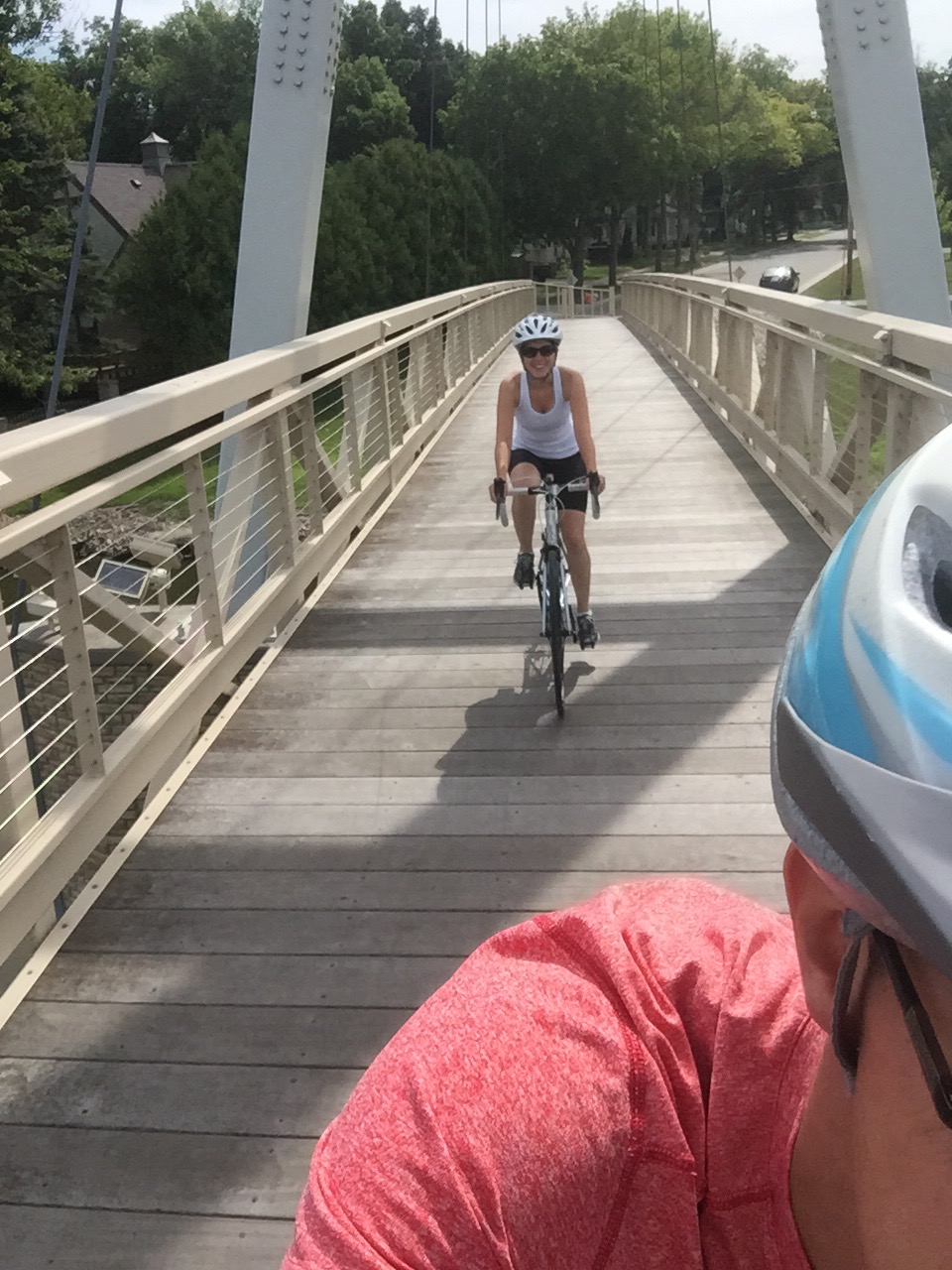 Despite our best intentions to wake early the alarm at 5:00 was simply turned off. We woke at our normal time, ate breakfast, and then headed out on our bikes for a ride. Ran out of route ideas after a bit and stopped to find a geocache. Finally found one in Iowa! Once we loop through Minnesota again I will find one there and will be back on the way to finding a cache in each state.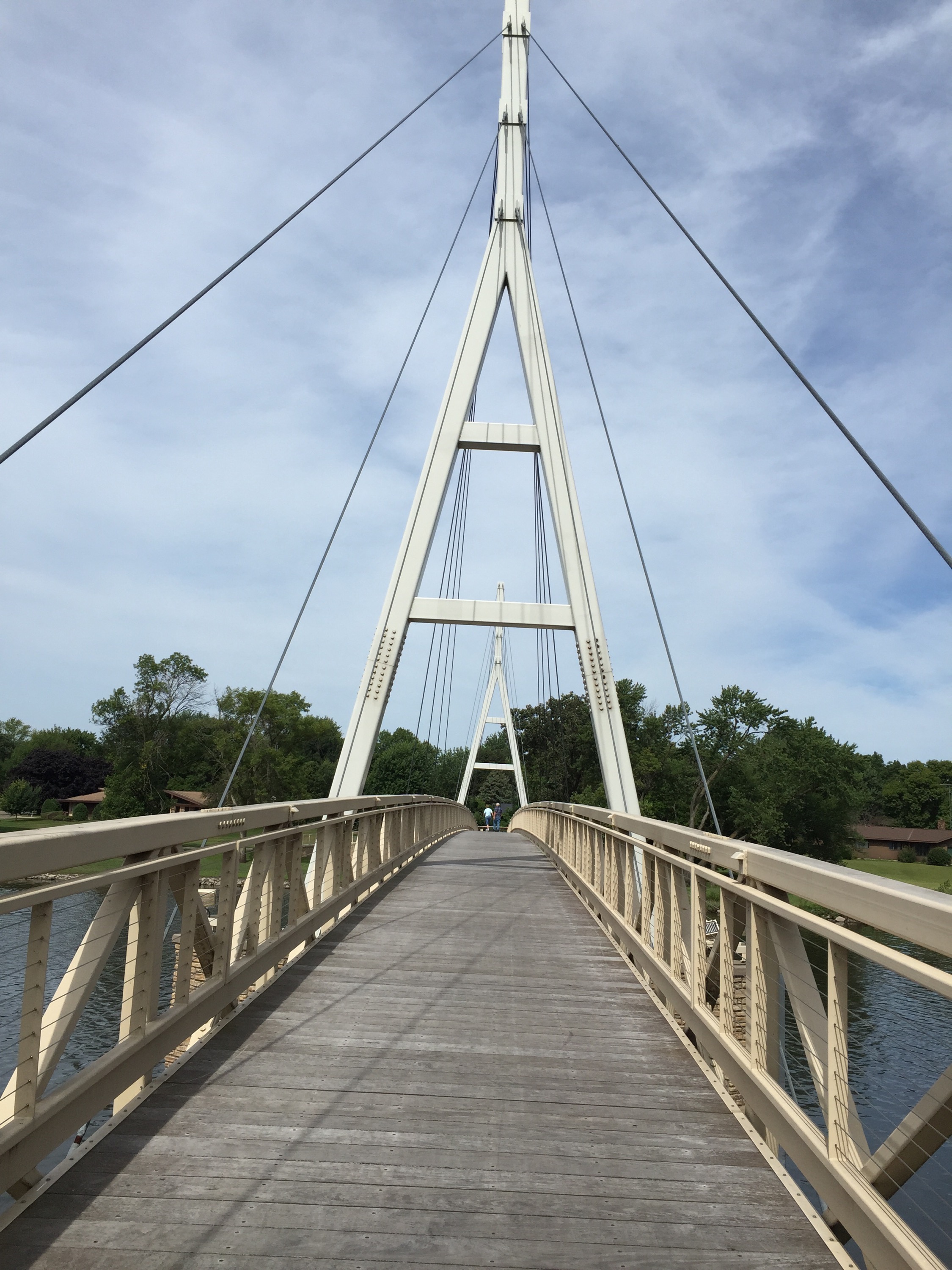 We head back home and have a salad for lunch, then it's time to settle in and get some work done. Ashley makes soap on the picnic table and I paint at the booth. Next time we will switch spots as she had to come in and out for the kitchen a number of times while I remained stationary other than occasional refills of my rinse cup.
With the RAGBRAI and serious training completed our focus is now building up some income. Ashley is going to continue making soap and I am going to try selling art. Still have to figure out some logistics and details for both but starting out with some products created seems like a good way to go.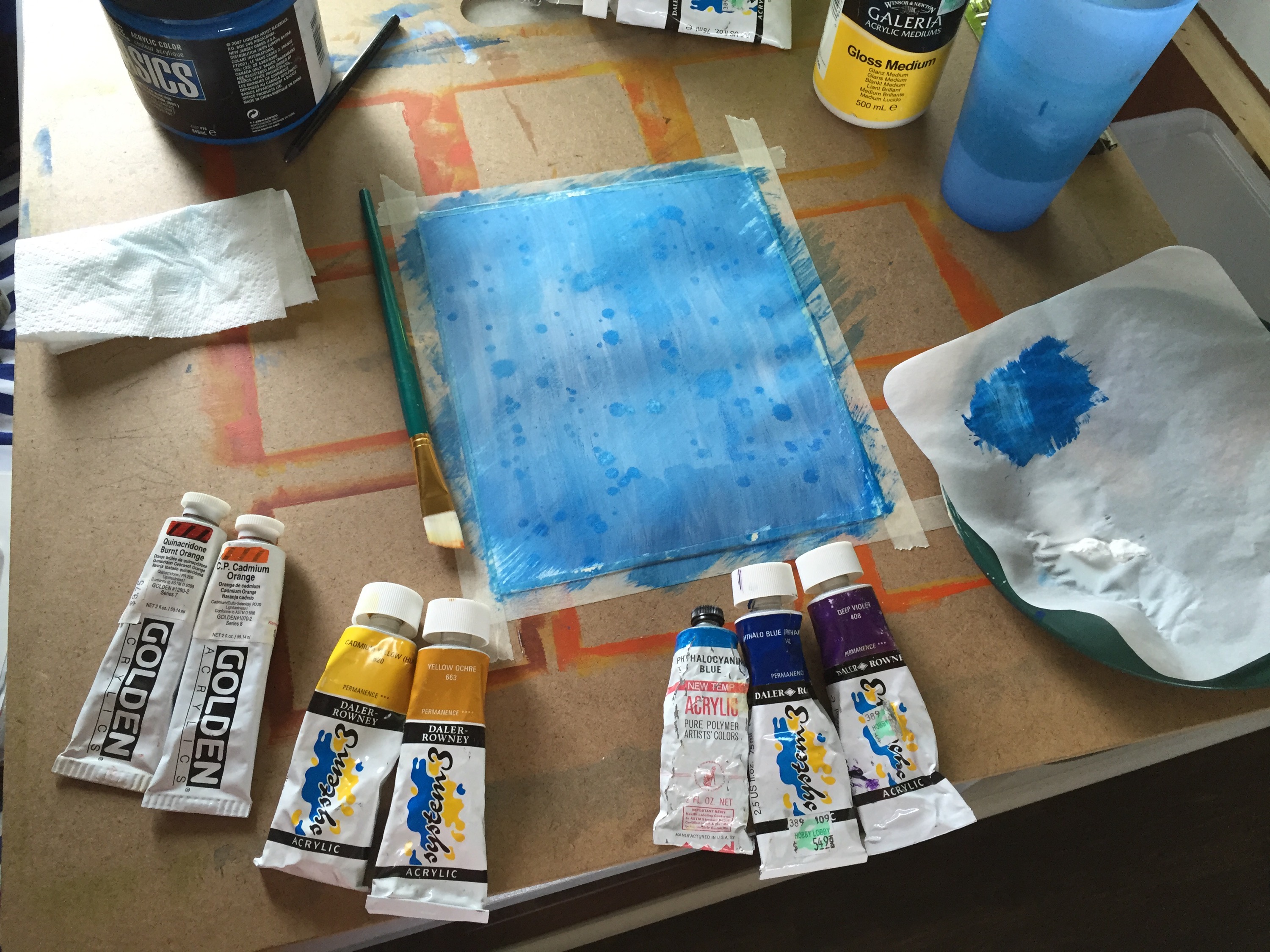 Ashley wraps up and puts her soap away to set as I finish my first painting. She cleans up her equipment and we head back to Central Park for the Farmer's Market. Though not huge there is a good selection at decent prices. Everything looks delicious and we fill our backpacks with produce.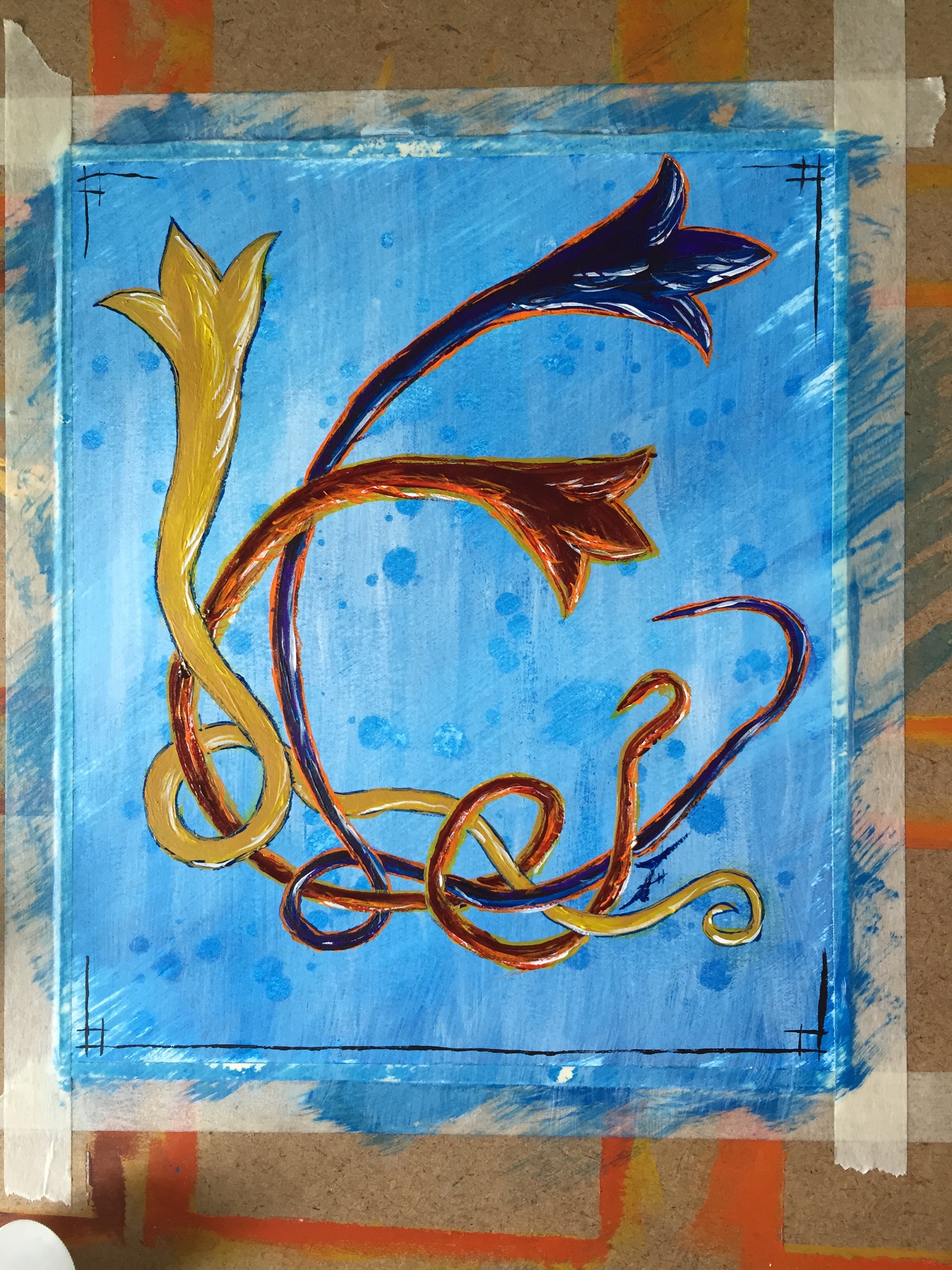 After shopping we go next door to explore Rustic Corner. Ashley checked it out yesterday and thought I would appreciate it. Boy, was she right! They are very crafty and have quite an art supply section. Lots of tools and materials caught my attention, including a pen/glue stick combo that I had never seen before. They even had a book section on zentangles and zendangles with some interesting ideas. I will have to do further research on those.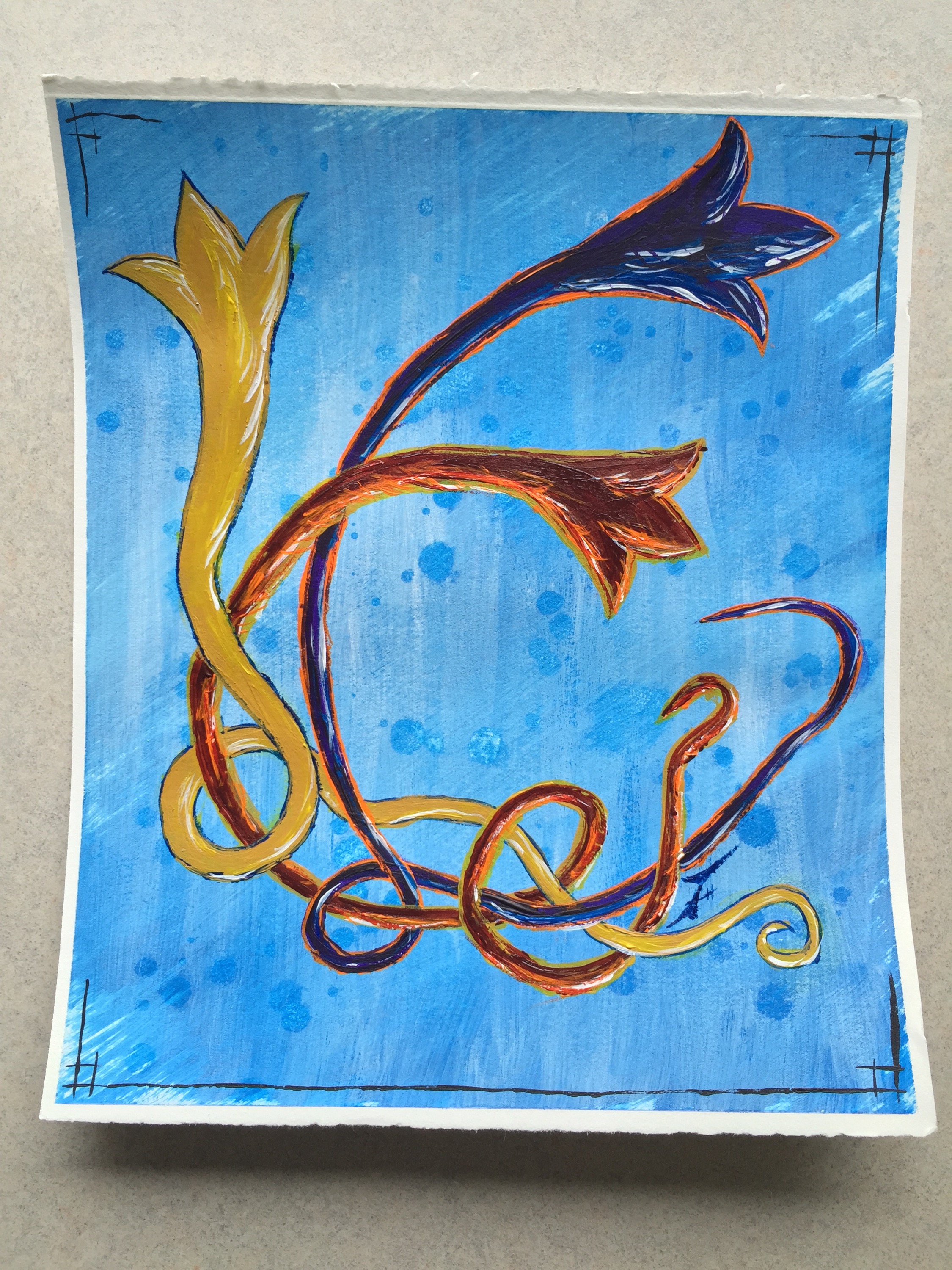 Back at home I begin my next painting while Ashley preps supper. The first attempt is much darker and heaver than I planned so I work on a second version concurrently.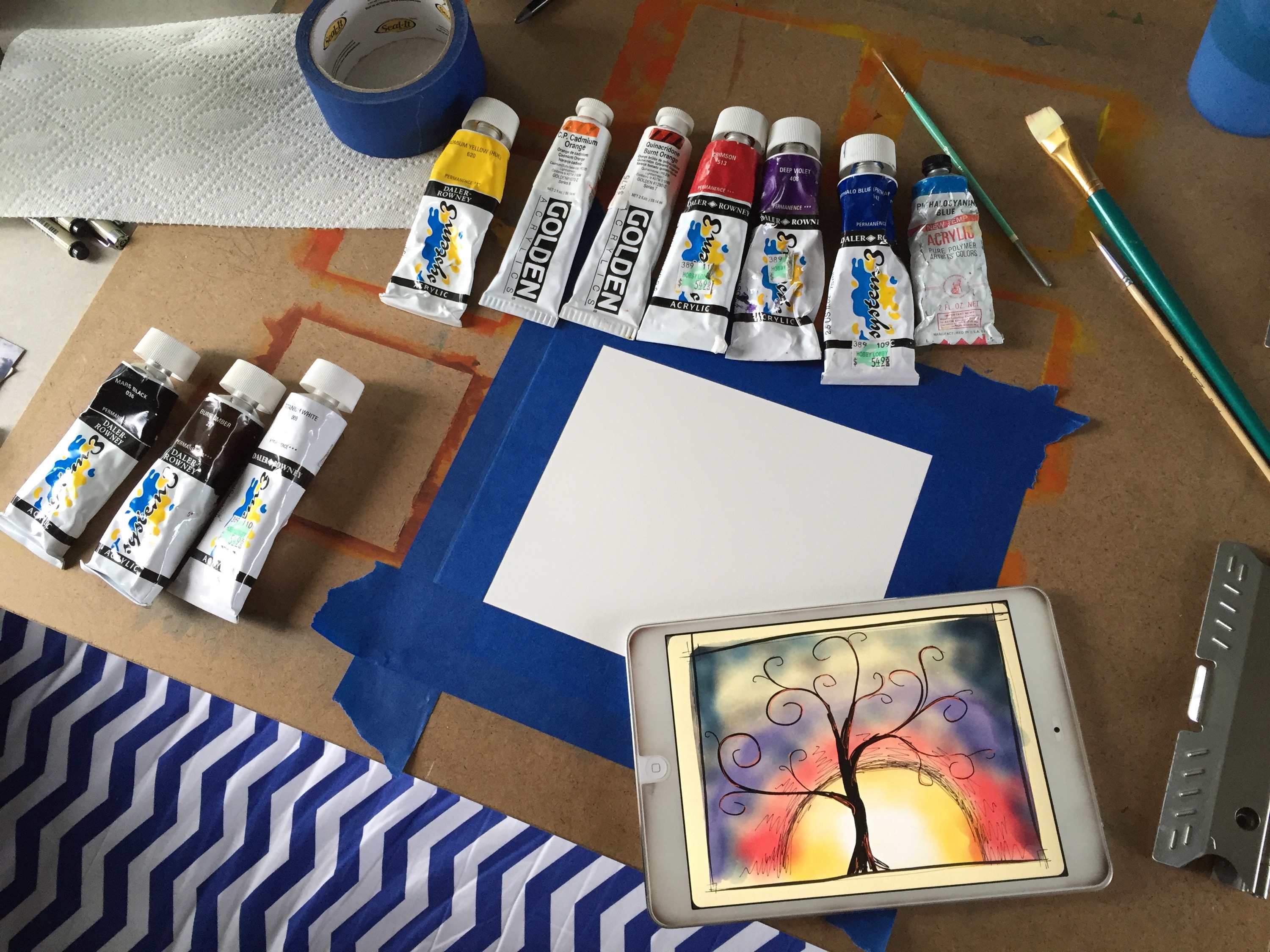 Supper is ready so I take a break, conveniently allowing backgrounds to dry. Supper is delicious! Baked sweet potato, grilled chicken and grilled garlic mushrooms. Relatively simple fare but good quality ingredints and well-seasoned. Ashley really is becoming quite a talented cook!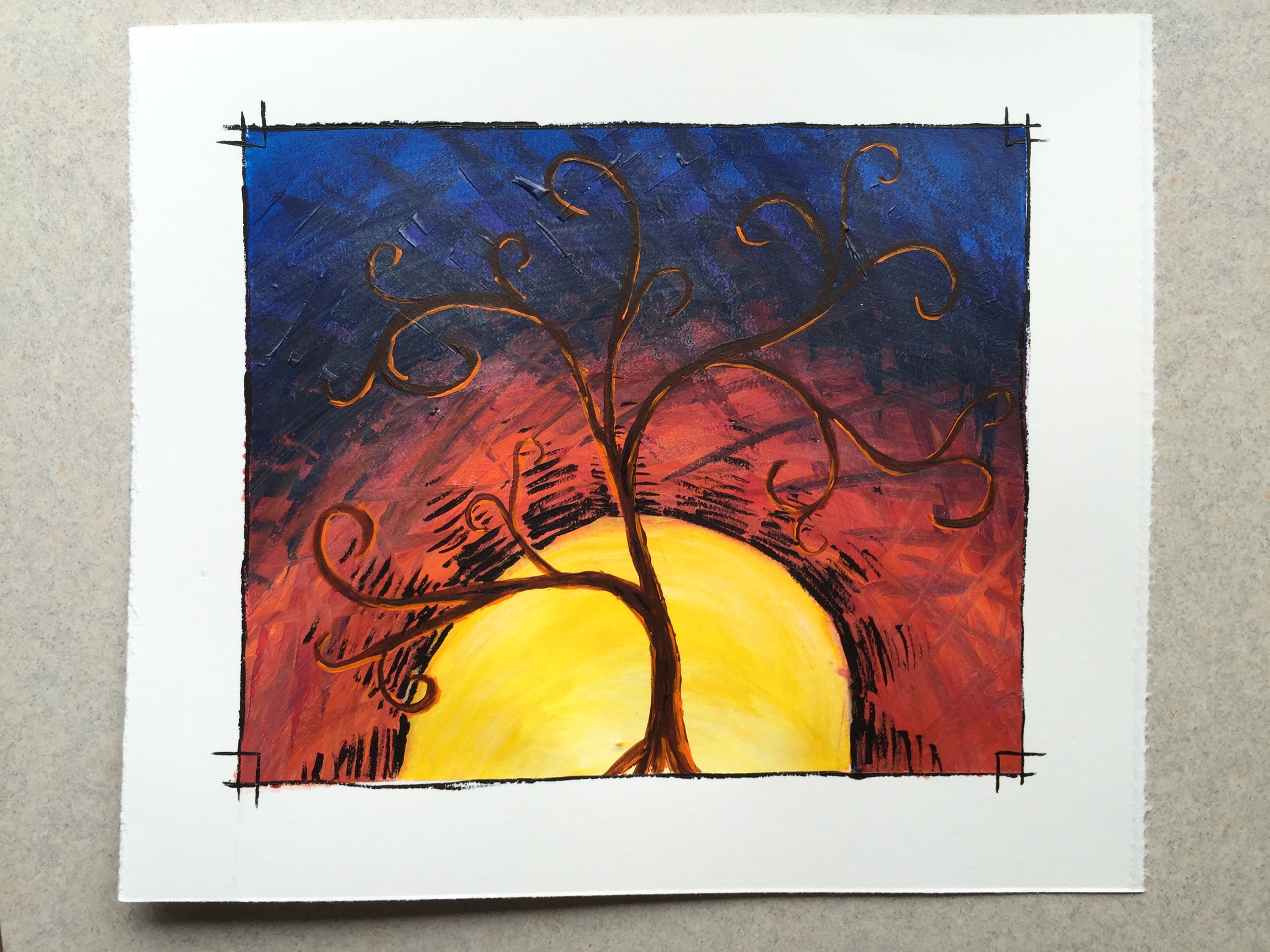 I finish up both of the paintings and am pleased with both of them. They focus on the same subject matter but with completely different techniques and feels.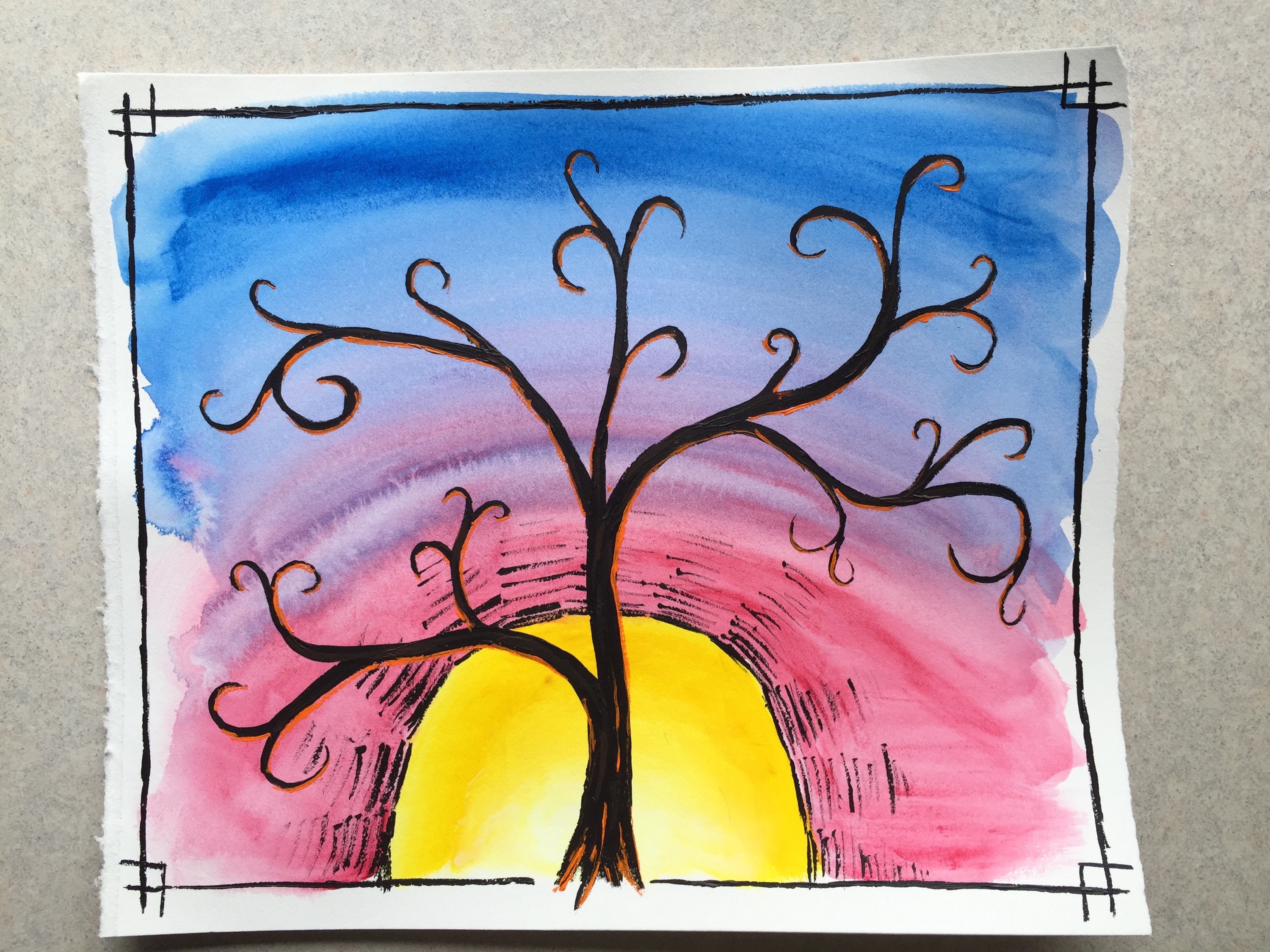 After cleaning up painting supplies we read for a bit and then head to bed.