Journal entries are just that – the digital copy of my hand-written entries in my journal. If you aren't interested in the daily details of our adventure, feel free to skip on to the next "regular" post.
For breakfast Ashley made banana cakes and the last of our bacon. Jim thoroughly loved them! We are definitely used to eating breakfast and feel it when we don't.
After eating we take the RV to the ACE hardware to get the propane refilled. All the way down to E so not a bit too soon.
Back at the cottage we decided to hop on the bikes and head in to town to read and write at one of the coffee shops for a change of setting and to give Jim and Joni a day without us hanging around. Rode over to Oconomowoc and parked our bikes downtown. Walked up and down main street, exploring. Decided to visit the gelatto shop, where Ashley got a creme brule latte and I got a drink – Italian hot chocolate with an espresso shot and topped with whipped cream. So good it required a spoon!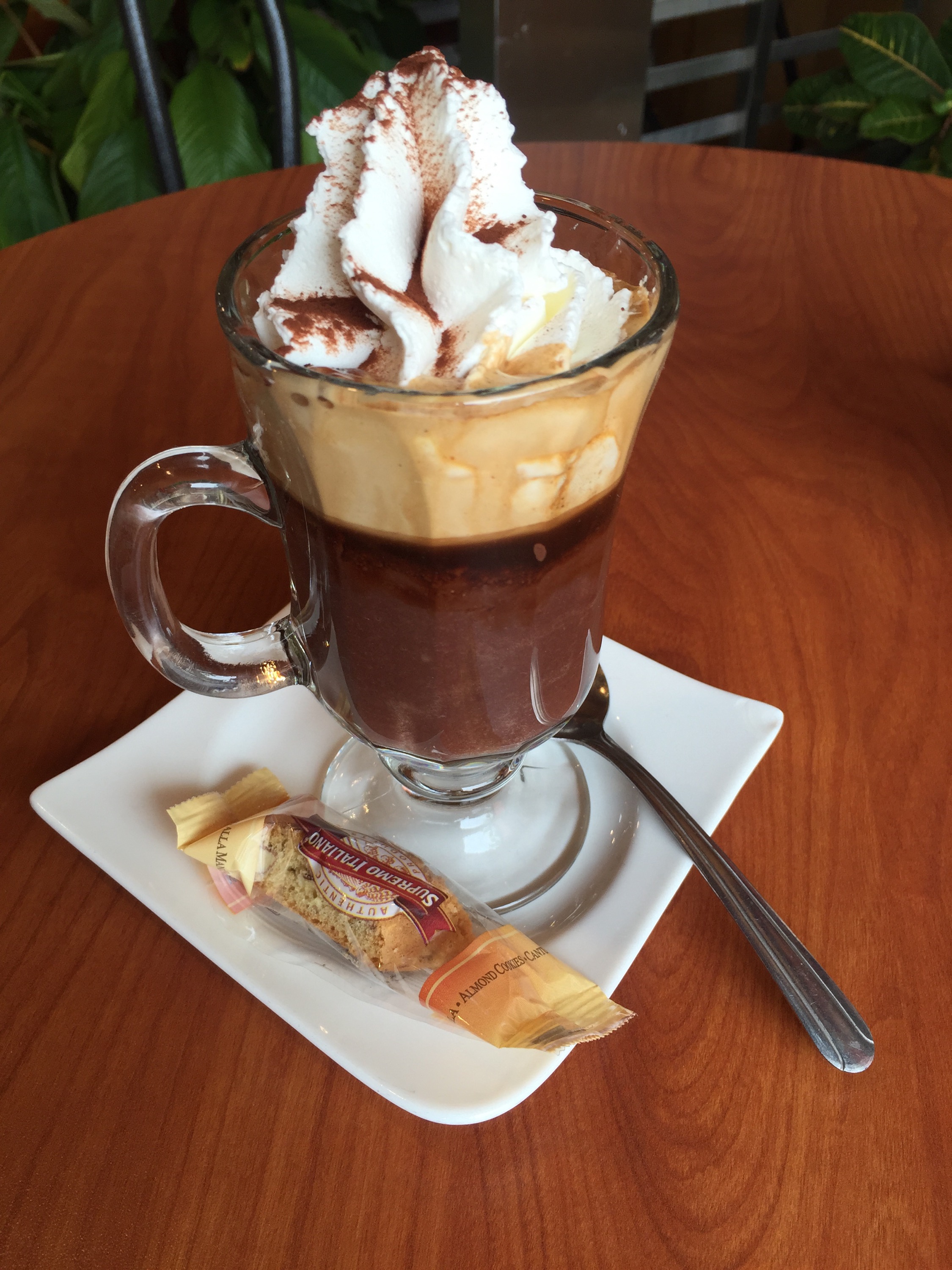 We walked over and perused the outdoor store, Sherpers. Found a lot that we wanted but nothing that we couldn't live without so we moseyed along to the coffee shop where we split a hummus platter. Then back home to get ready for the night's date.
Finally we had scheduled a meet-up with the Tuftees, our friends from the Bahamas trip that happen to live in Oconomowoc and whose daughter will be attending UK this fall. Small world!
It was so great to see them! We met up at Vino's for a drink before heading to the band shell in the park to watch the American Legion band play. Their son, daughter and Heidi's dad are all performers. They put on a good show and we thoroughly enjoyed watching it!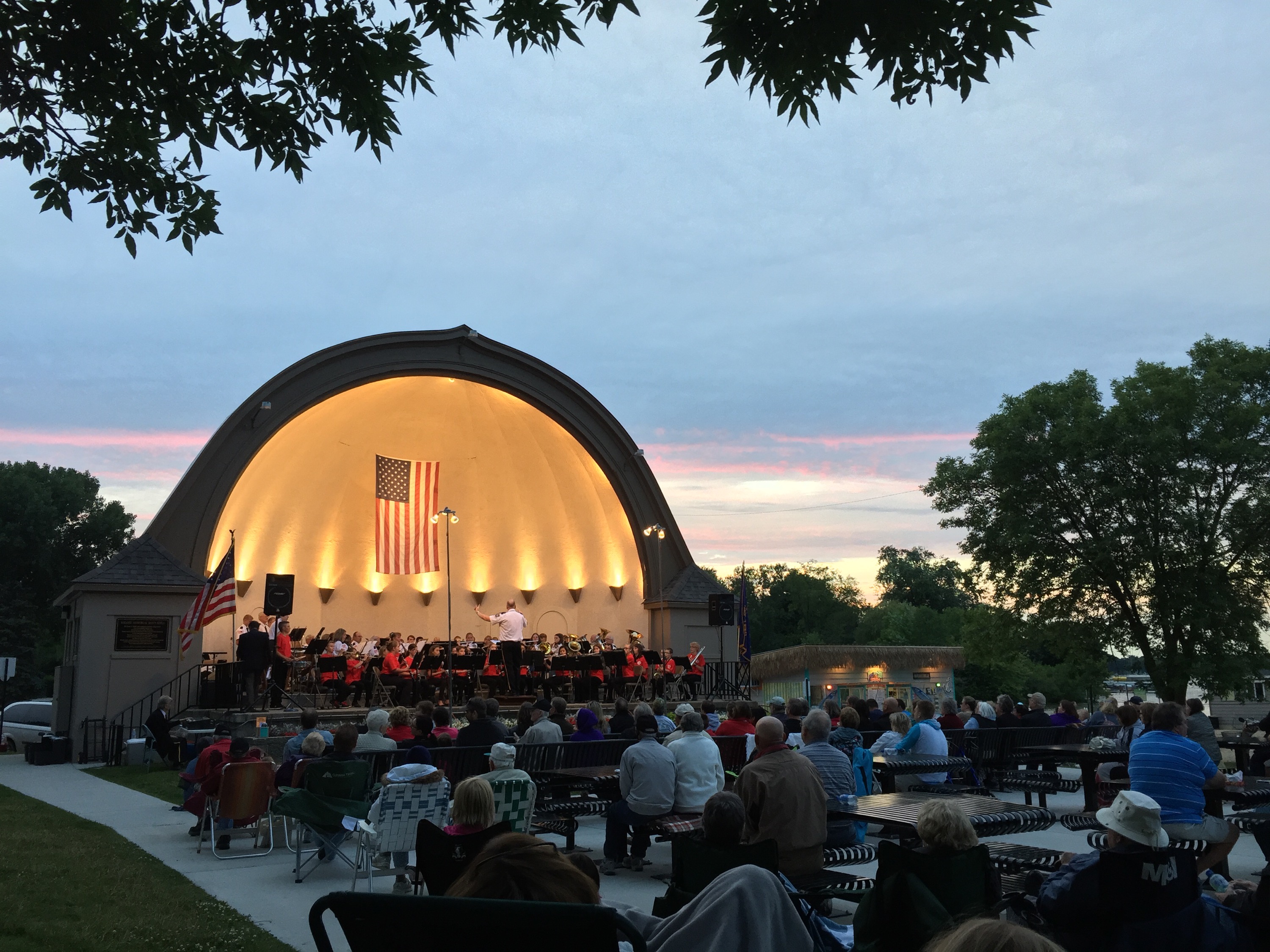 Afterward we went to the Crafty Cow for a bit to eat – with some delicious stuffed burgers and fries. We were among the last to leave – it's just hard to part with good company!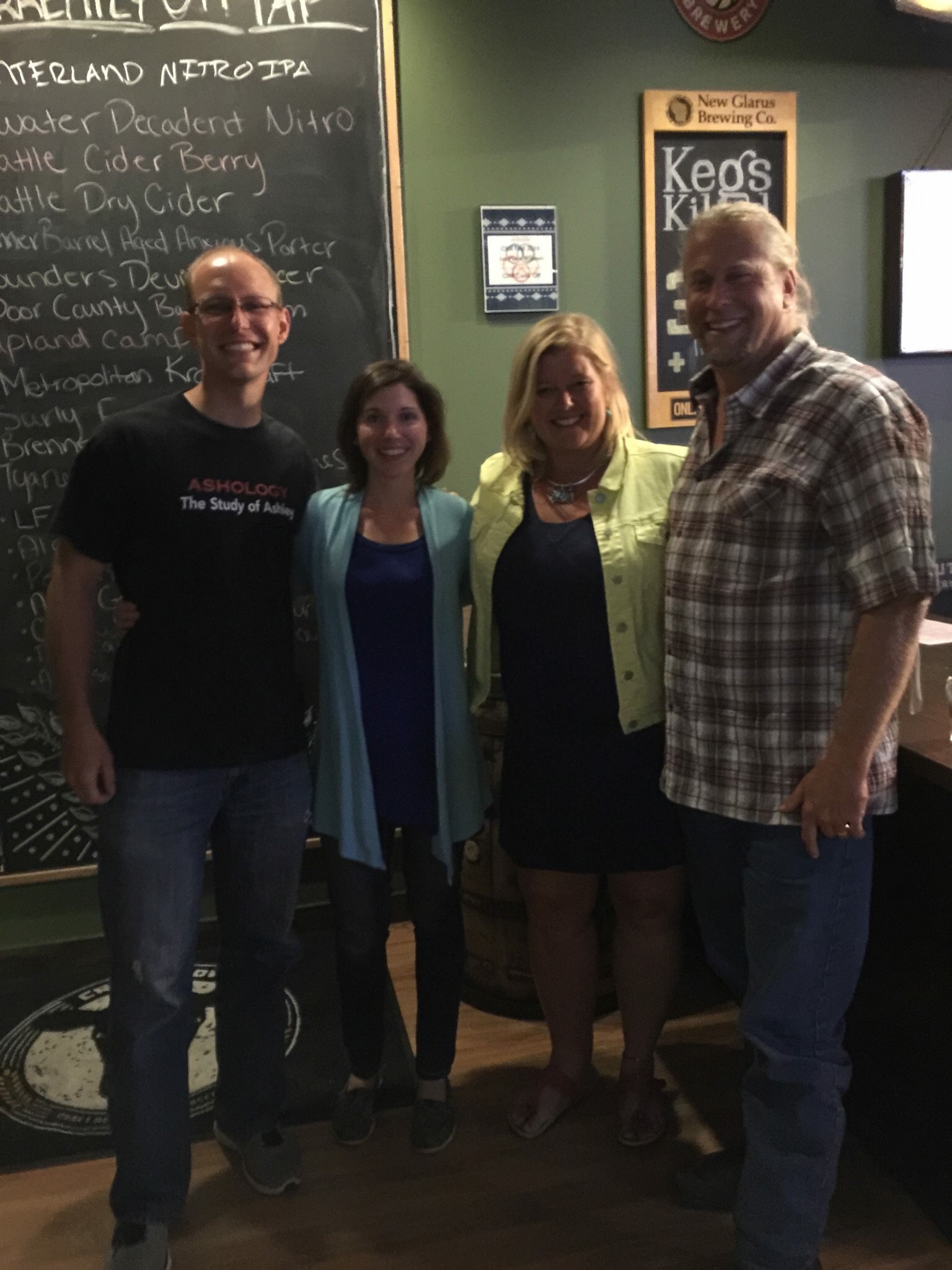 They are heading out to the Beartooth Mountains this weekend, so we asked about itineraries and may well incorporate their route into our own, as we'll be heading generally that direction in about a month.
Overall, a fabulous day!