Journal entries are just that – the digital copy of my hand-written entries in my journal. If you aren't interested in the daily details of our adventure, feel free to skip on to the next "regular" post.
Woke up and turned on the heater to warm our outsides as the coffee worked inside. I caught up on writing – articles and journaling – while Ashley whipped up some cocoa peanut butter oatmeal power balls for hiking snacks. They're tasty and, since they're bite-sized, will be hard not to just sit and eat in a round or two.
Finished the afghan!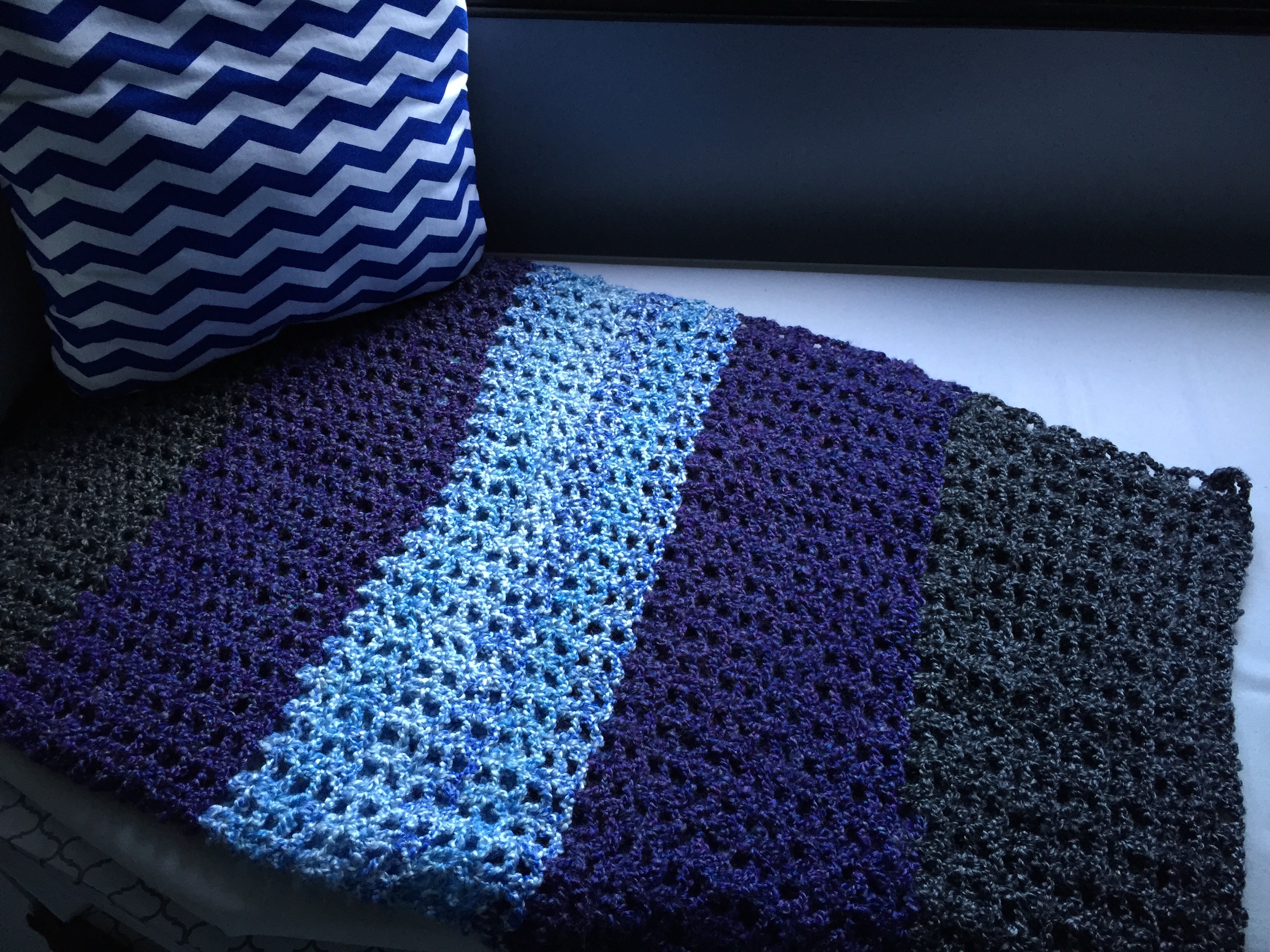 Eventually we head on down the road, about 100 miles to West Yellowstone. No specific destintion in mind, just saw a lot of RV parks in the area so we should have a choice of places to stay once we get closer.
Stop at the ranger station as we enter town. They're closed for lunch so we do the same. After eating they're back in business and a ranger gives us a couple of suggestions. Not a huge amount of options – at least not close. It's all either private land or paid campgrounds.
We follow the directions and head out of town, wandering down a gravel road. It starts to look rough and Ashley hops out to ask a couple of fellas in a camper about the rest of the road. They confirm that the road worsens and we shouldn't attempt it. A road back, however, has a few options where they have seen other RV's parked. So we head out to see how they look.
The first option is owned by the National Forest but is a fenced-in field next to what looks like a creek. We walk down to see how the road looks – it's basically a pair of tire-track ruts through the field. Other than the entrance it's basically flat. A spot right next to the water is available. It's open to the sky so we'd benefit from early morning sun light.
Ashley is a bit apprehensive but we make it in to our spot with no troubles – not even a single under-carriage scrape. Very level, we need only an inch under one front wheel.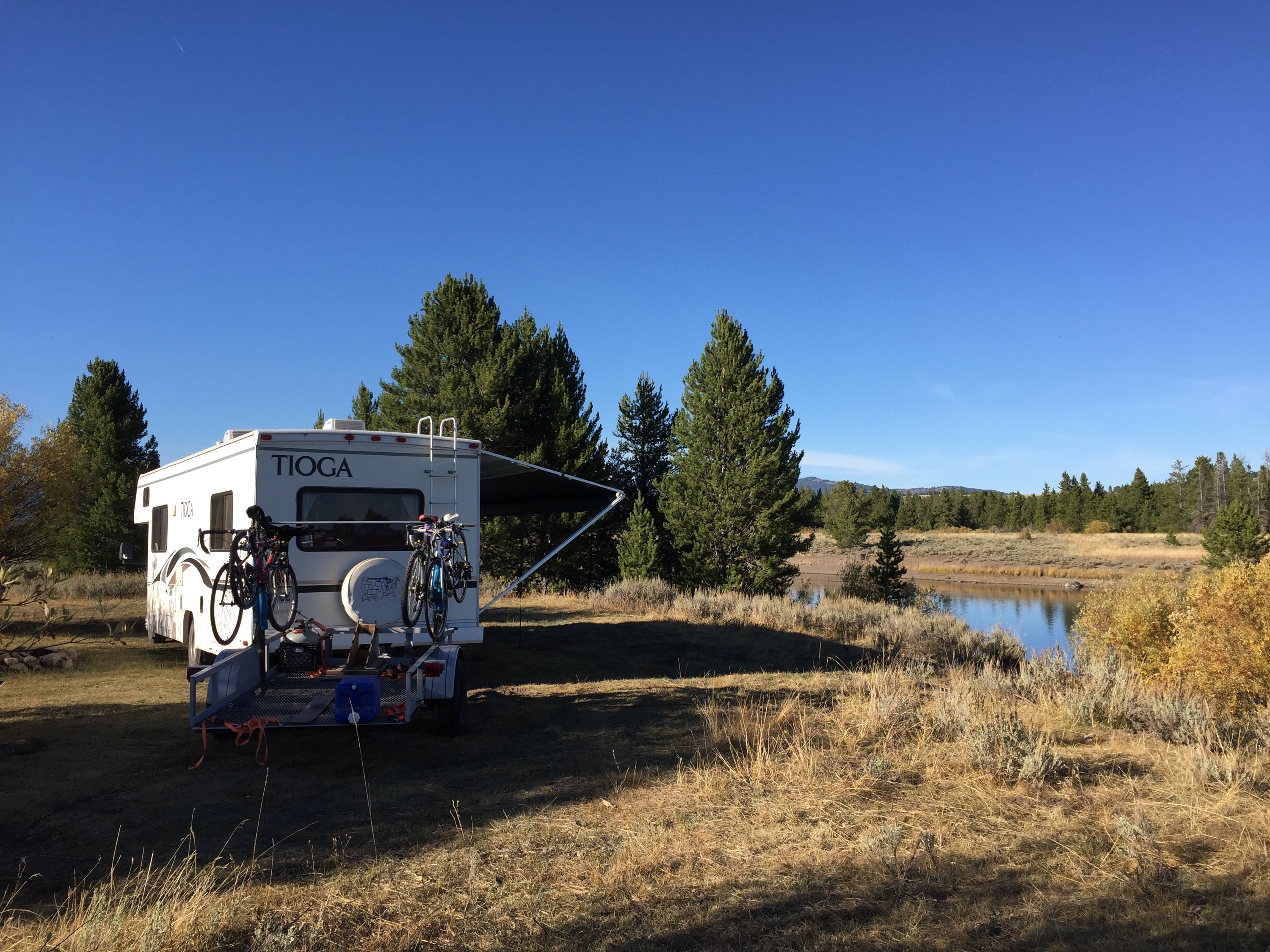 I gather firewood while Ashley sets up inside. We have only one neighbor, halfway between us and the road, tucked in the patch of pines – out of sight unless we really go looking for them. The water seems to be popular for fishing, though, and we've seen a few boats pass by.
Going to cool down to the upper 30's tonight. We button up early to trap in heat and turn on the house heater with a low fan and set at 55. That should keep everything from freezing.