Journal entries are just that – the digital copy of my hand-written entries in my journal. If you aren't interested in the daily details of our adventure, feel free to skip on to the next "regular" post.
Ashley researched options downtown so we go to check them out. It's a splurge day – we enjoy coffees and a muffin, bagels at Bagels, Etc (delicious and basically a cream-cheese sandwich) then explore downtown and top off by splitting a breakfast scramble with bison sausage at Main Street Over Easy (it was huge – half each was plenty!) and then back to Wild Joe's coffee for some cookies.
Lots of delicious food and an enjoyable morning spent exploring the area. It was a great way to spend the morning and we thoroughly enjoyed exploring downtown Bozeman.
On our way out of town we stop at a cool food co-op and resist buying anything but some freshly ground peanut butter.
I must not have slept well, as I'm getting tired. We stop at a coffee hut for a pick-me-up and continue on our way.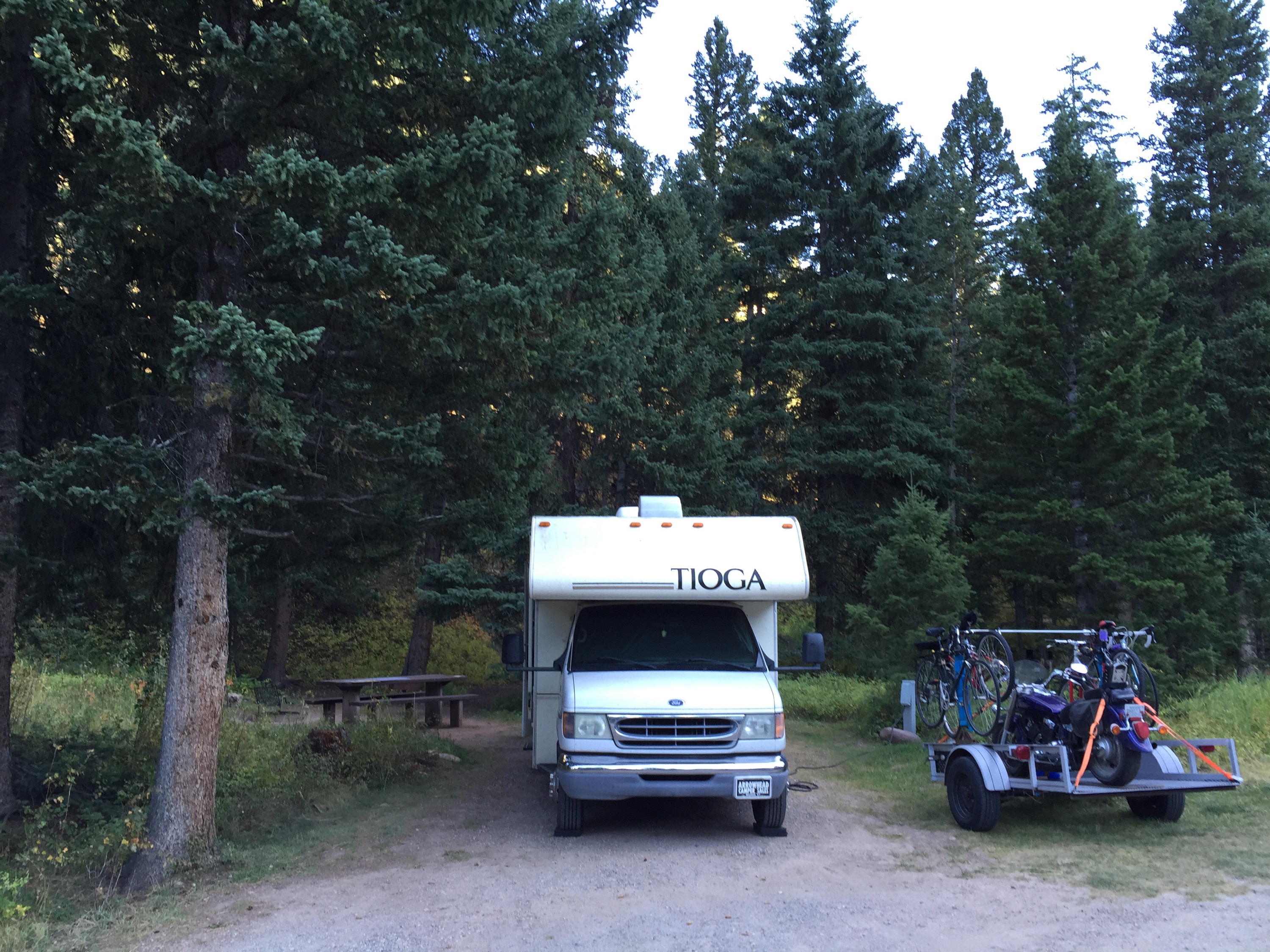 Halfway to West Yellowstone we happen to turn into one of the few National Forest Campgrounds that offer electrical hook-ups. They're tucked along the (we believe) Yellowstone River. We get settled in. I rewire the brake lights on the trailer and replace the power hatch lid while Ashley cleans. We revel in our abundant electricity, boiling water in our eletric kettle and flipping on lights with reckless abandon.
After supper we settle in to enjoy a movie.