Ashley signs up for a month of unlimited yoga classes, so she heads in to town for her first session. I drop her off and run to some different businesses I'm interested in. Talk to the owner of the Bremerton Letterpress Company who sounds interested in me working part-time, sort of a paid internship. That would be great! The bicycle shop is closed. The bakery isn't hiring and the sporting good store doesn't have anything I'd be interested in (it's primarily a ski shop.)
Back at the house after lunch we work on our resumes (both TAILS and puppy linux work find on Ashley's old laptop, wifi and everything, so we have a computer each) and send in some applications.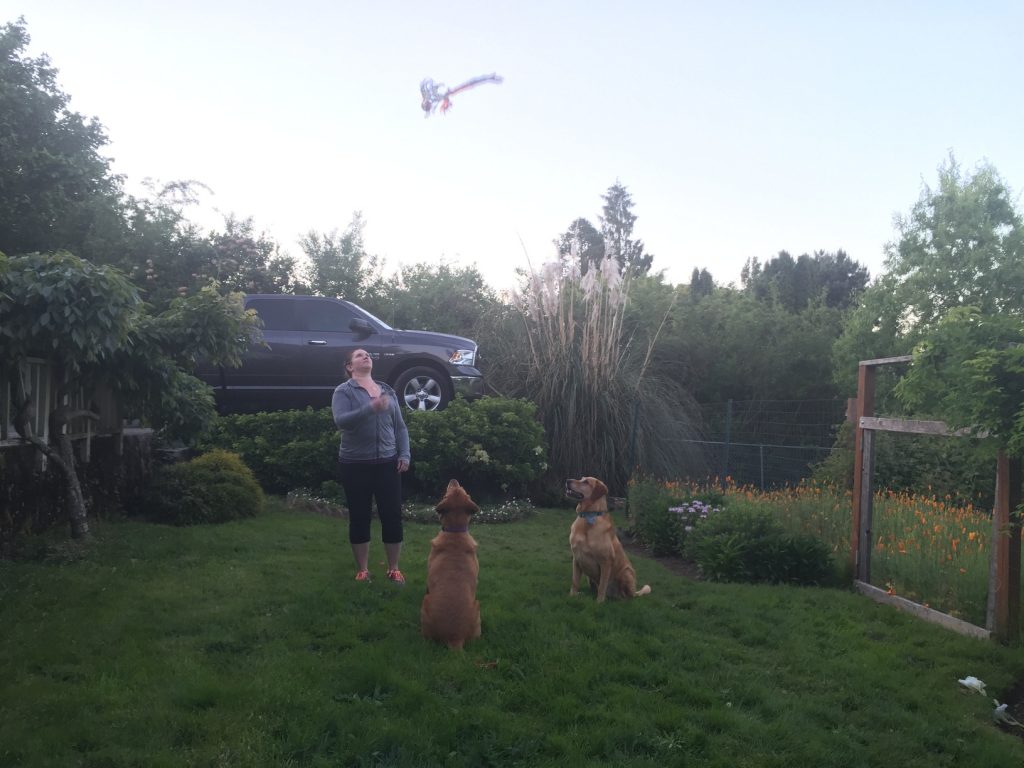 After work Jackie goes to Sheila's house to work out. Ashley puts together spin-dip stuffed chicken wrapped in bacon and a delicious salad for supper. We eat out on the picnic table and then watch some TV before heading off to bed.