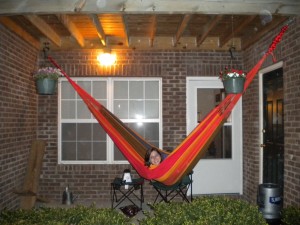 Twas the day before Thursday
and all through the place
This creature was stirring,
delight on his face.
The hammock was hung
on the patio with care,
knowing that Nap Time
soon would be there.
Then I was nestled
all snug in my threads
While visions of camping out
danced in my head.
The missus came to me
with a tappity, tap.
And we both settled down
for a short summer nap.