Journal entries are just that – the digital copy of my hand-written entries in my journal. If you aren't interested in the daily details of our adventure, feel free to skip on to the next "regular" post.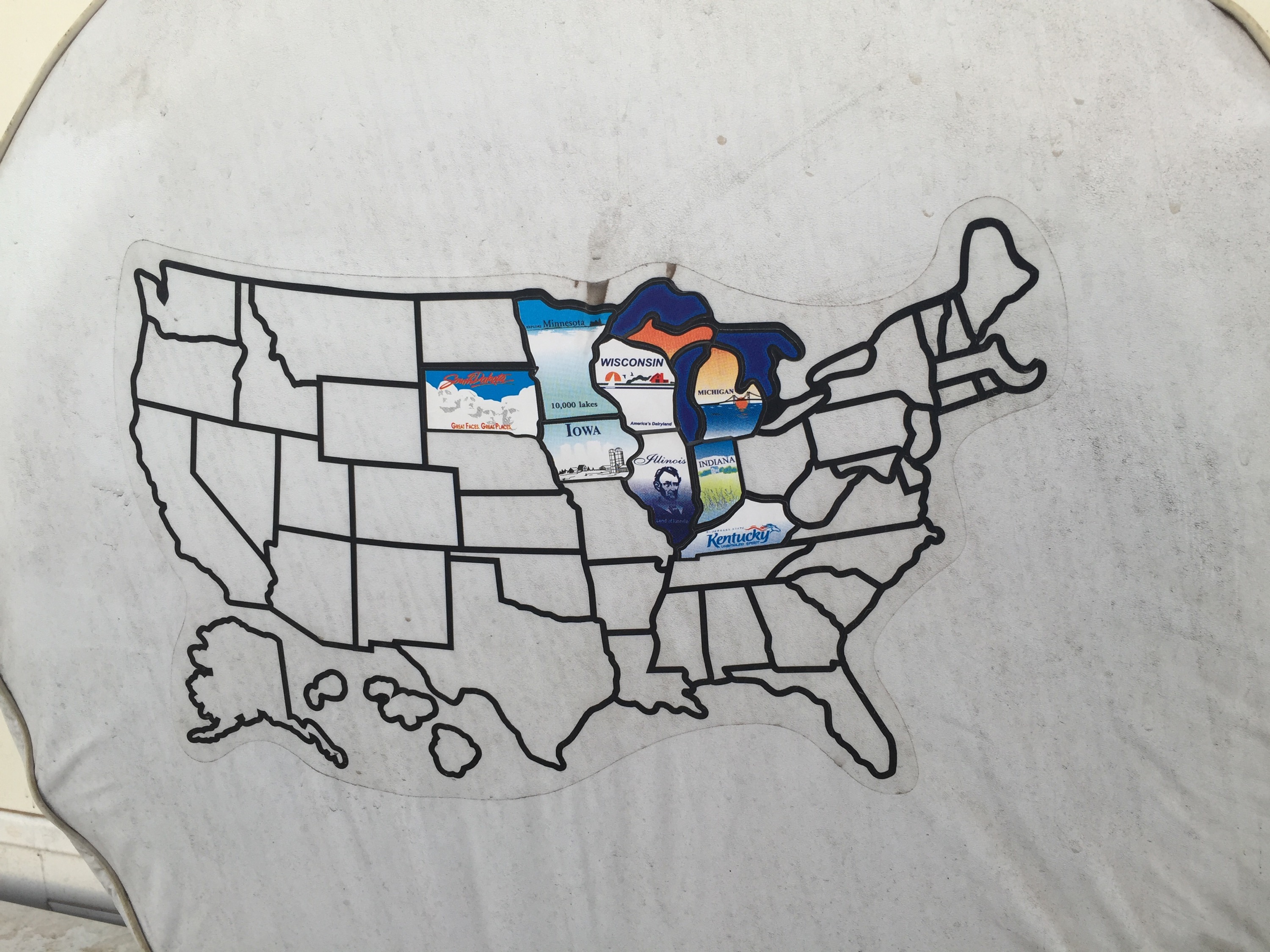 We slept past the alarm. After oatmeal for breakfast we hopped on our mountain bikes and headed left out of the campground. Had to wait for a traffic jam in the middle of camp. A bison wandered in and, just as a truck was approaching it, stepped into the road and stood there. We cycled over for a closer look and then off-roaded around to head on our way. That hill on the main road must have been a mile and a half long. Thought we'd never reach the top!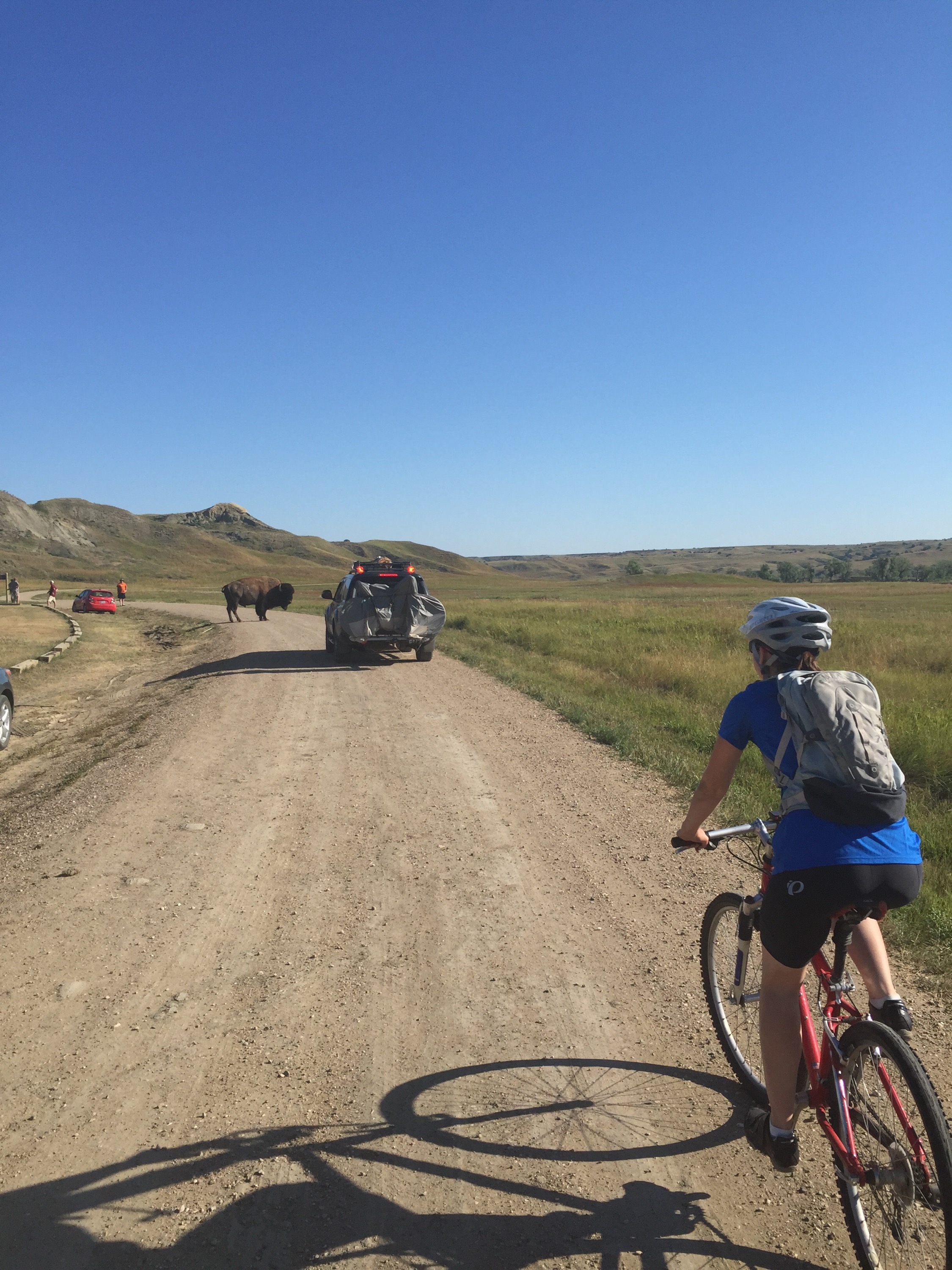 Finally at the top we stop for air and water, then continued on. Out of the park and down a couple of roads, all gravel. Flat and windy. It's like a geographic cracker jack box. Flat grass lands as far as you can see and then SURPRISE! Here's the Bad Lands' crazy formations!
We head back and settle in for a day – hiding from the sun, moving with the shade. I journal while Ashley reads. We research campground options in the Black Hills for tomorrow, grill supper, and generally take in the scenery.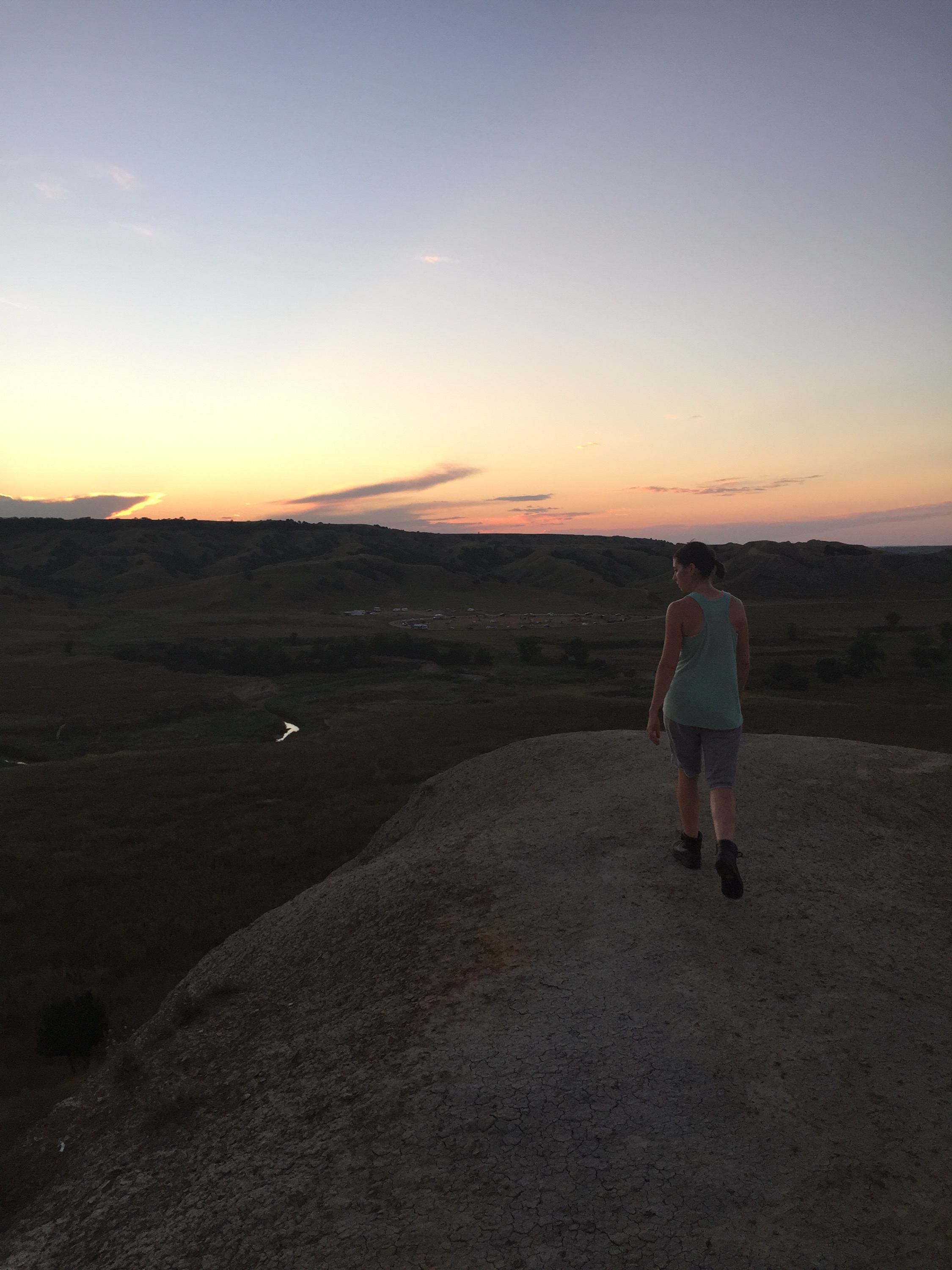 After supper we hike up a hill across the stream. The sunset is beautiful, but not as awesome as the first night's, with no clouds in the sky tonight. With fading light we head back down to the RV for bed.