Journal entries are just that – the digital copy of my hand-written entries in my journal. If you aren't interested in the daily details of our adventure, feel free to skip on to the next "regular" post.
I do believe that I caught Aunt Joni off guard on the phone today. We are only about a 3-hour trip away from her, so we could arrive this afternoon. Of course, that doesn't mean that we have to arrive then, or that if we did we would have to come to her house. (One of the advantages of living like a turtle.)
While on the phone we discussed options of places to park, our thoughts and suggestions that she has. She also suggested that we visit the Holy Hill church in Hubertus.
Scheduled to head her way tomorrow, we have all day to meander a bit further south. So we start off by sitting still. I finish uploading the remaining journal entries so that they are up-to-date online, write the first Adventure-Some email, and starting writing some posts for the website. Ashley researches places to stay for the night.
After lunch we head out, mandering south – aiming for a Walmart to overnight. Ashley volunteered to drive. It looks to be interstate the whole way so it'll be a good day for her to get some time behind the wheel.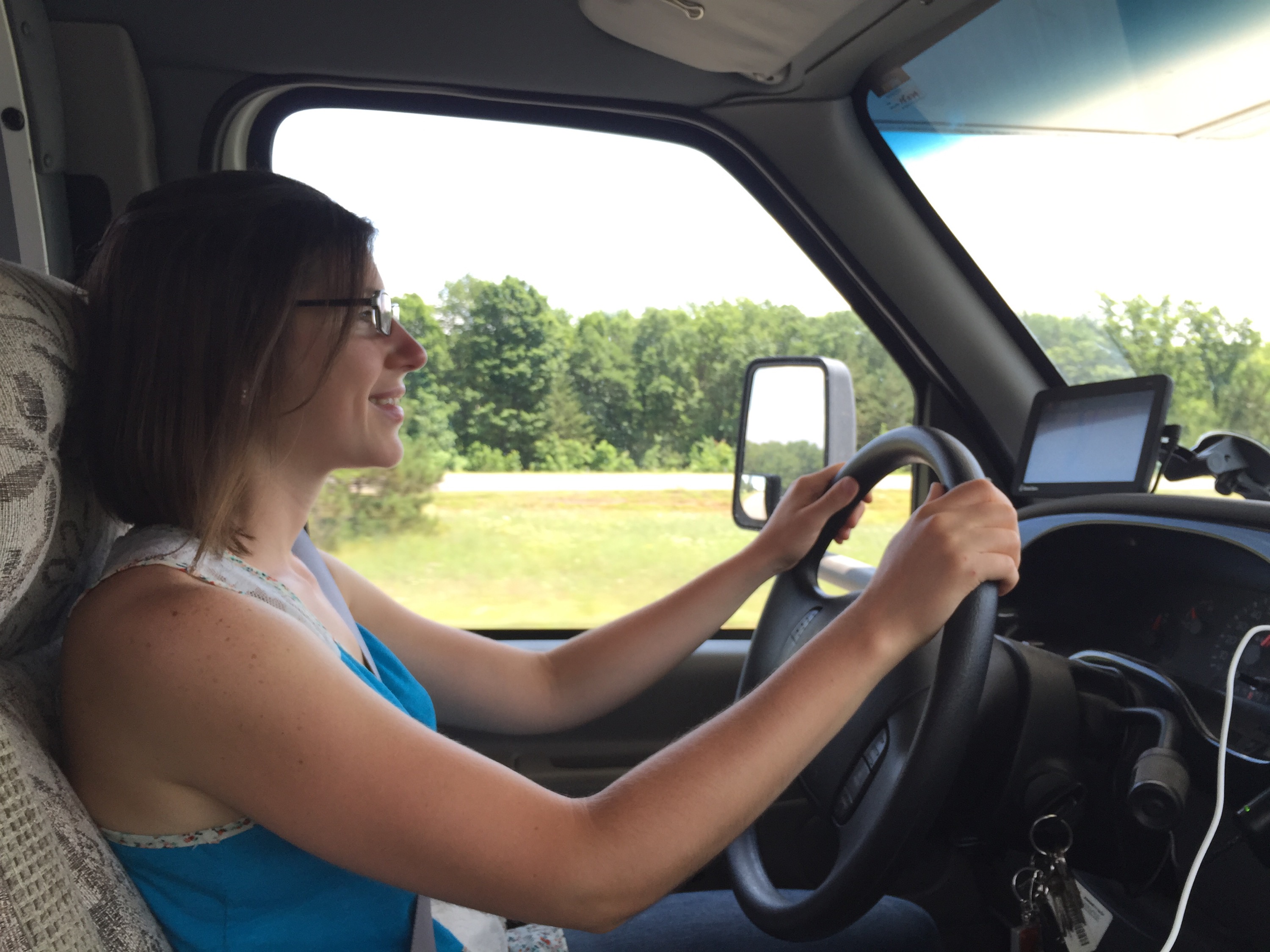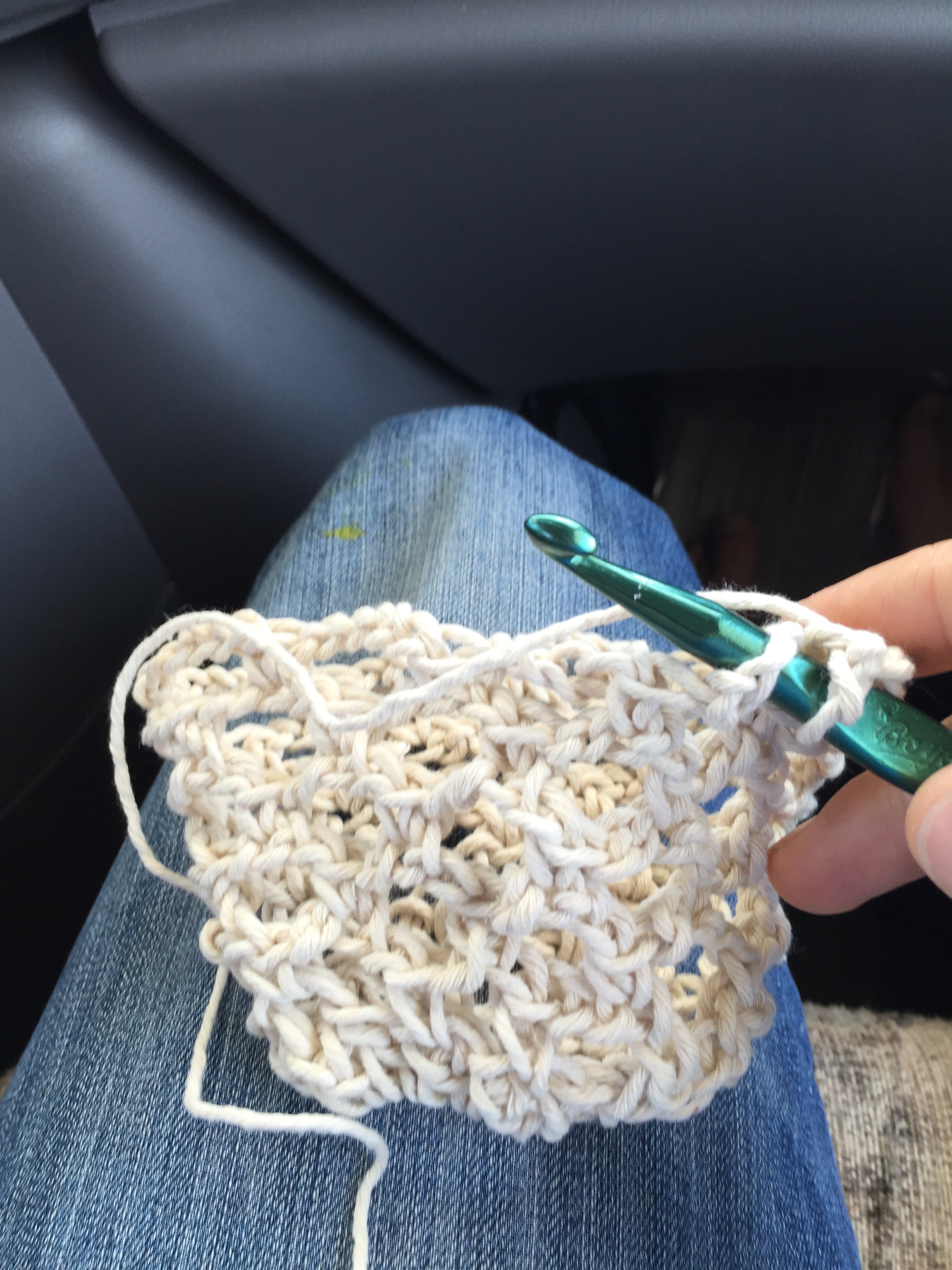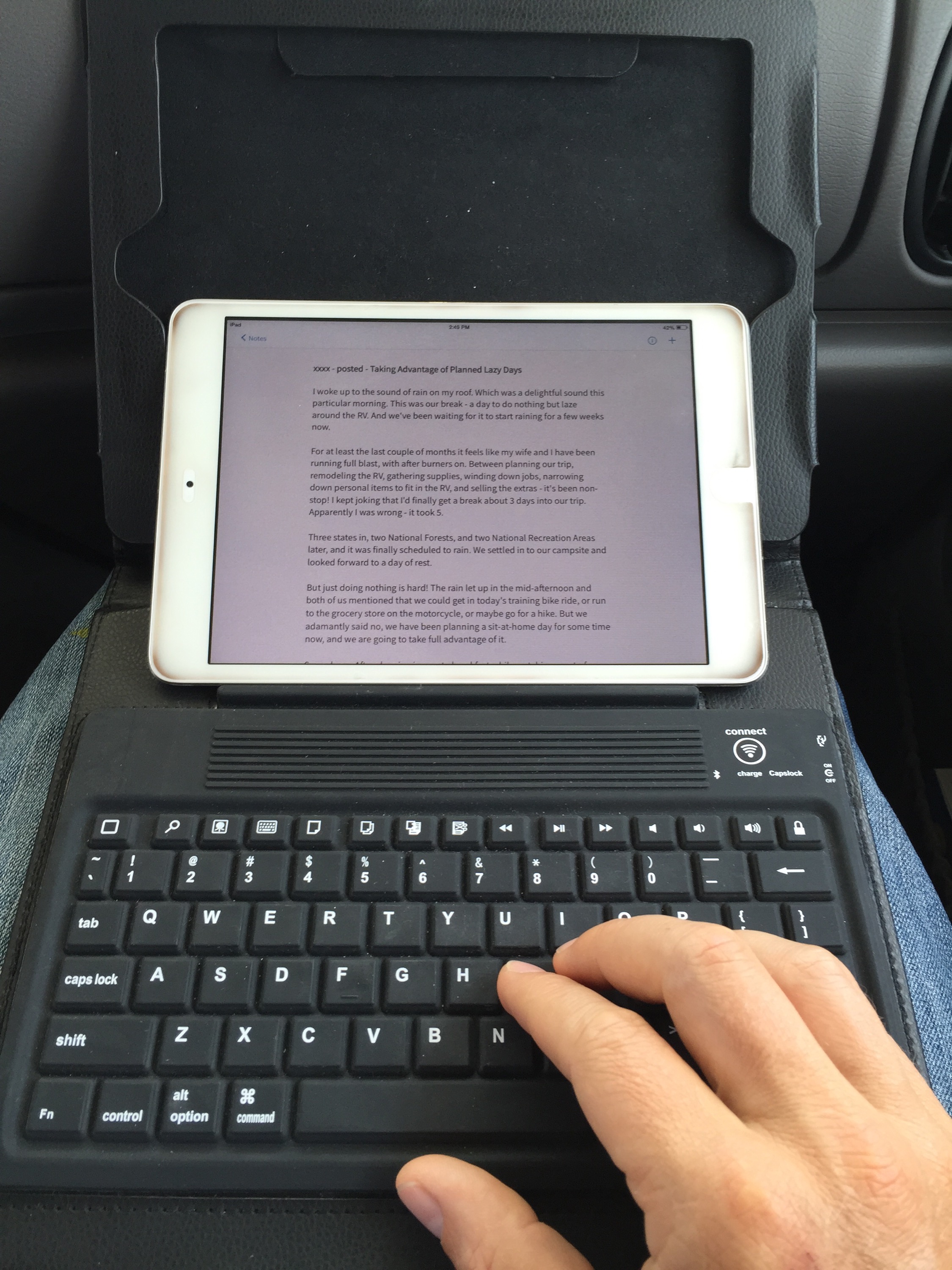 It's an adjustment for both of us. She has to get the seat and mirrors set for her and I gather activities for the 3 hour trip. Once she settles in I crochet for awhile – experimenting with a net pattern, which I think will become a shopping bag holder – we have way too many bags to fit in our pop-a-bag holder. After that I set up the keyboard so that I can get some more writing done for the website. Three articles up and scheduled, pending my proof-reader's approval.
We pull into the WalMart and Ashley doesn't believe me about a curve in the parking lot so we run over the curb with both the back wheel and the trailer. She felt horrible but I told her that it's basically a rite of passage for anyone who pulls a trailer. No harm, no foul.
I head in to the store to see about overnighting. They recently changed their rules so it's not allowed. Well poop!
We find a nearby KMart and head there. Apparently they don't own the property and the landlord doesn't allow overnighting. Well, we're more than ready for supper so Ashley cooks while I look at our options. After two no-lucks we decided on a truck-stop, since we know they'll allow overnighting.
Following Joni's recommendation we find a stop as near to Holy Hill as possible. After supper we head that way (or I do, Ashley spends the time composing an email – getting the words exactly right).
Our first night in a gas-station/truck stop, surrounded by semis.
Lesson of the day: Ashley is not at all comfortable not knowing where we will be staying that night.
Ashley proofs my blog posts, I make the suggested changes and we head to bed.