Journal entries are just that – the digital copy of my hand-written entries in my journal. If you aren't interested in the daily details of our adventure, feel free to skip on to the next "regular" post.
Though it was warm when we went to bed, the night cooled off and we both slept well (and late, to make up for our night at Walmart) and the morning temperature was perfectly comfortable. We enjoyed breakfast then hopped on the bike and headed into the park. We found a spot at the Visitors Center and grabbed a seat on the shuttle.
After a few minutes we arrived at The Grotto, our stop. One last water and bathroom stop and then we headed on up to Angels Landing. A couple miles of switch backs (including "Walters Wiggles") lead up to a stone ridgeline that juts out for half a mile into the canyon. The rock varies beteen 4-20′ wide with sheer 1,000′ drops on either side for that last half mile. There are chains bolted to the stone as handholds.
The trail itself was not too challenging, except for the number of people trying to pass through. Lots of mini-breaks so that one-way traffic could pass at wide spots.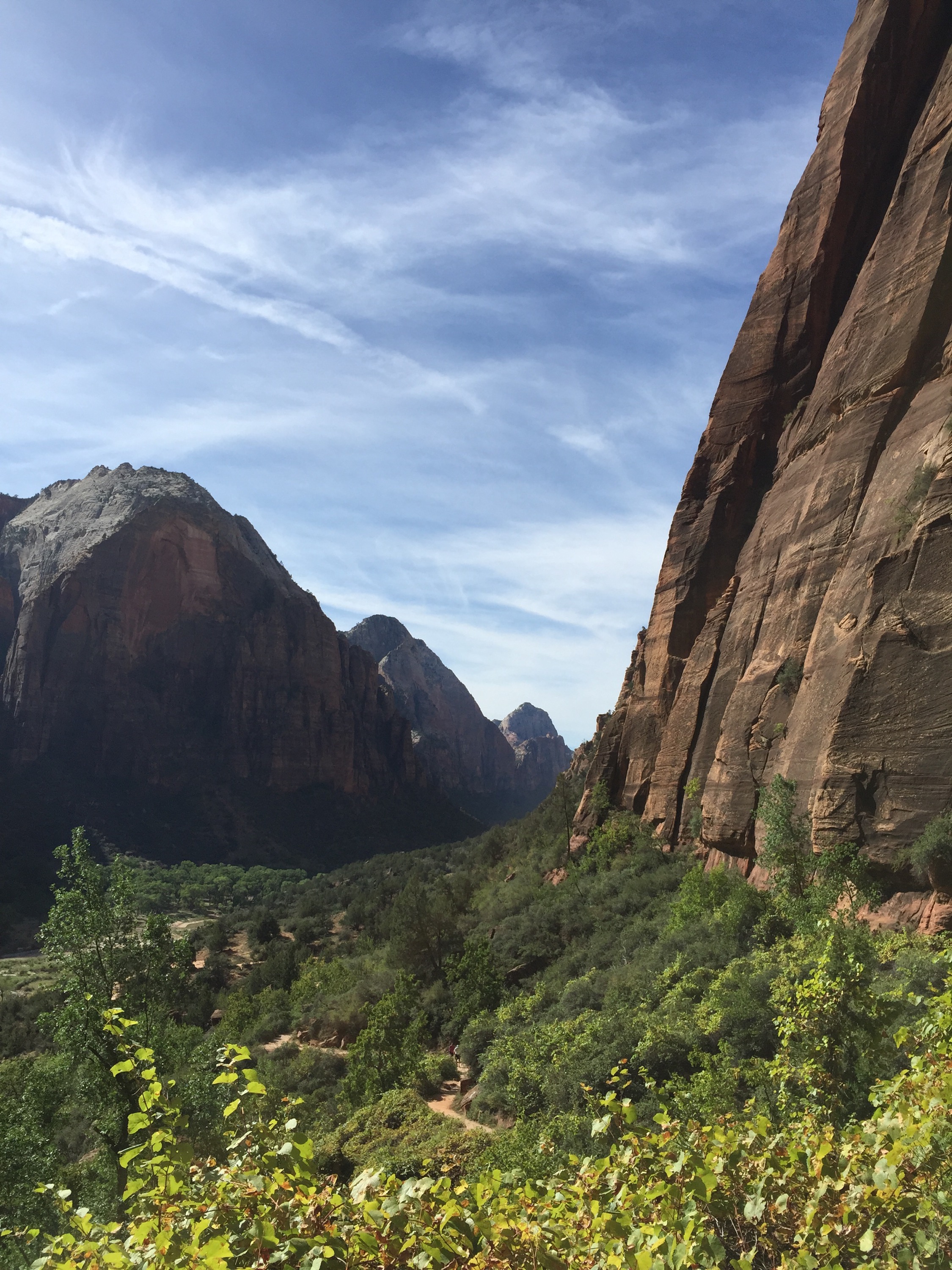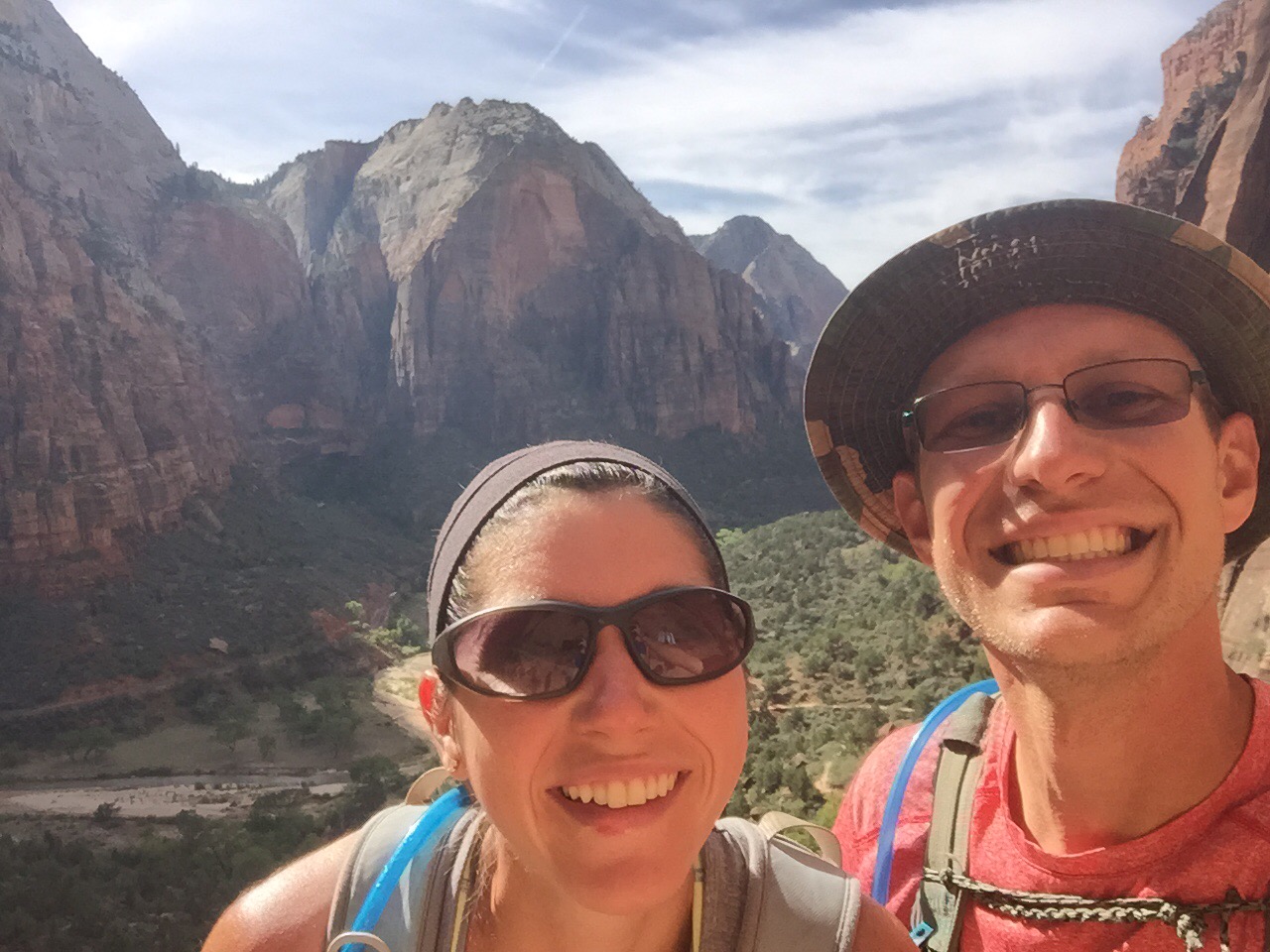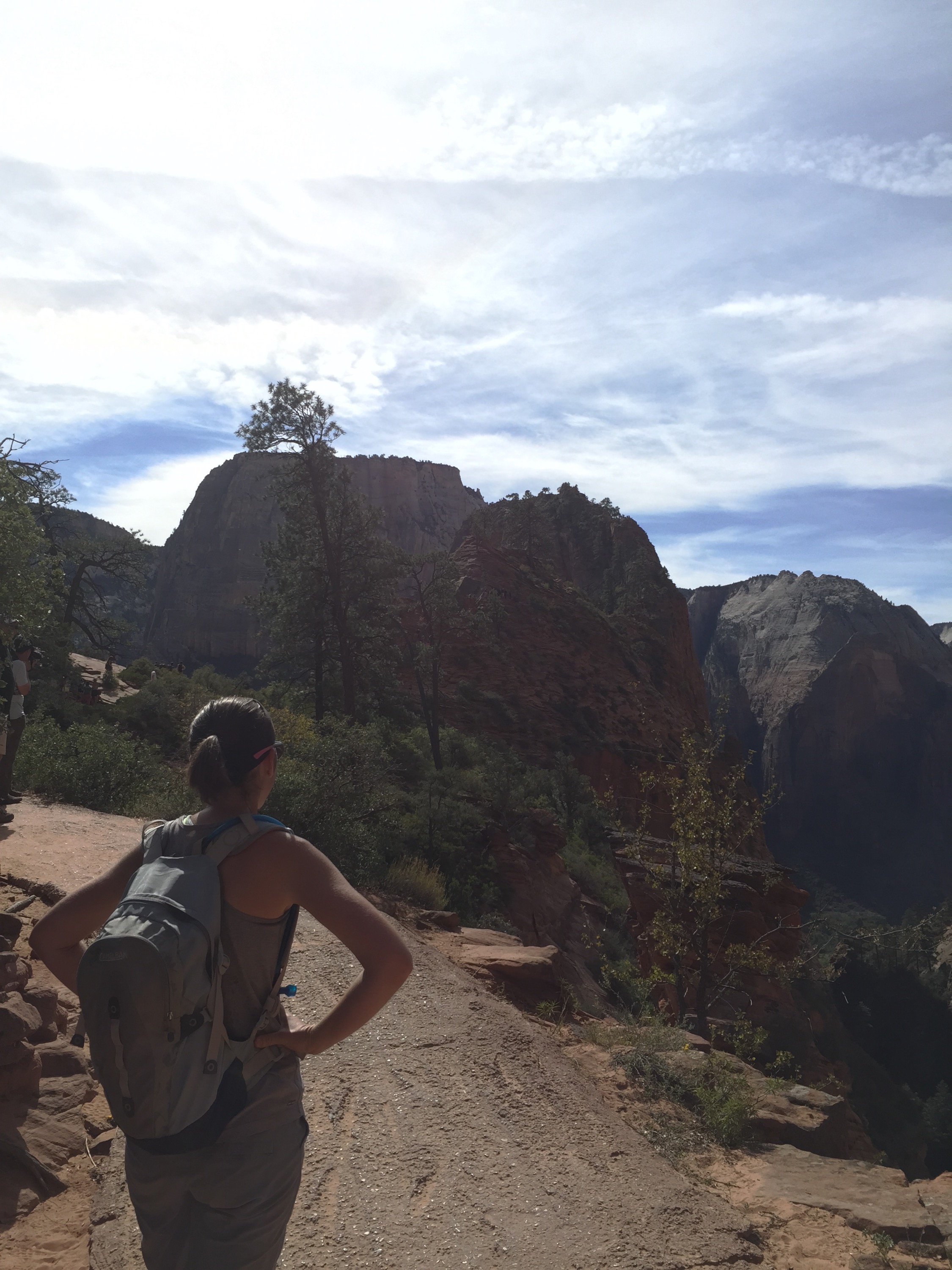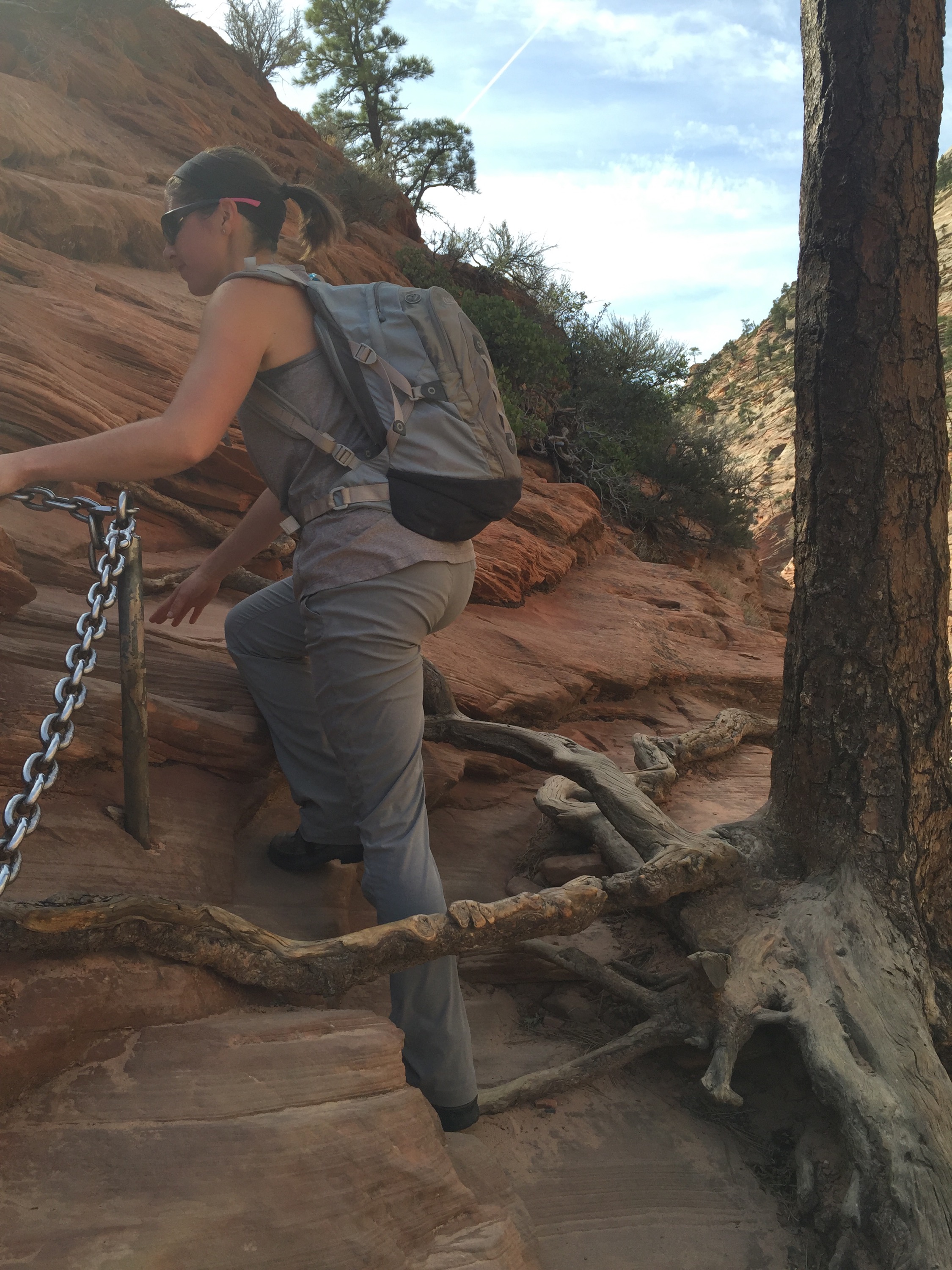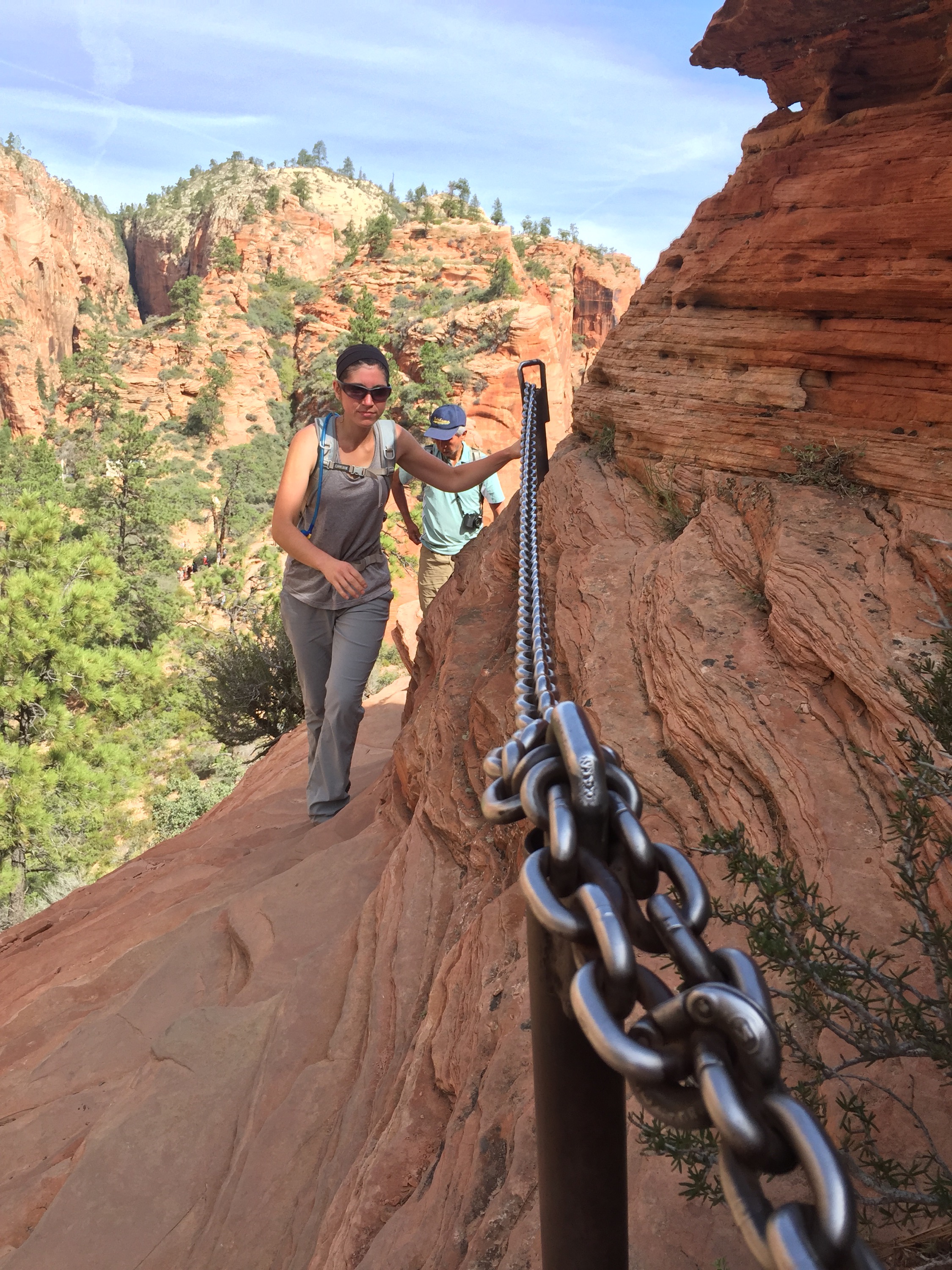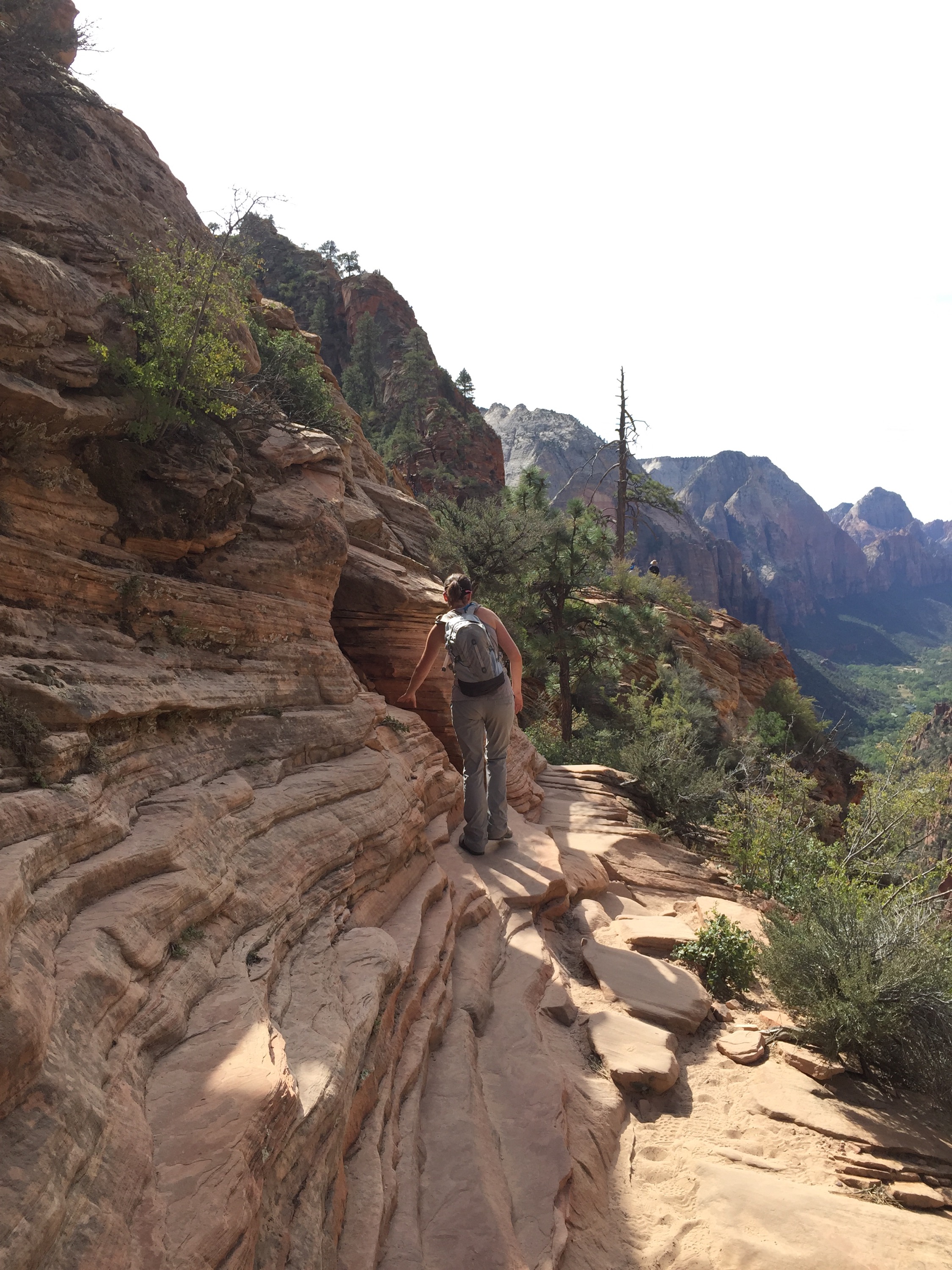 We ate lunch up on the Landing, taking in the view. It's like a natural Christmas! Green trees cover the canyon floor and dot the red stone cliffs that rise 1-2,000 feet, with a sandy ribbon of the Virgin river winding through the trees. Almost a surreal view – beautiful and majestic.
Eventually we head back down, top off our water bottles, and hike up to visit the Emerald Pools. We check out all three: the Upper, Middle, and Lower. The Upper is our favorite, a garden of Eden tucked in at the foot of a cliff, surrounded by fallen boulders and lush trees.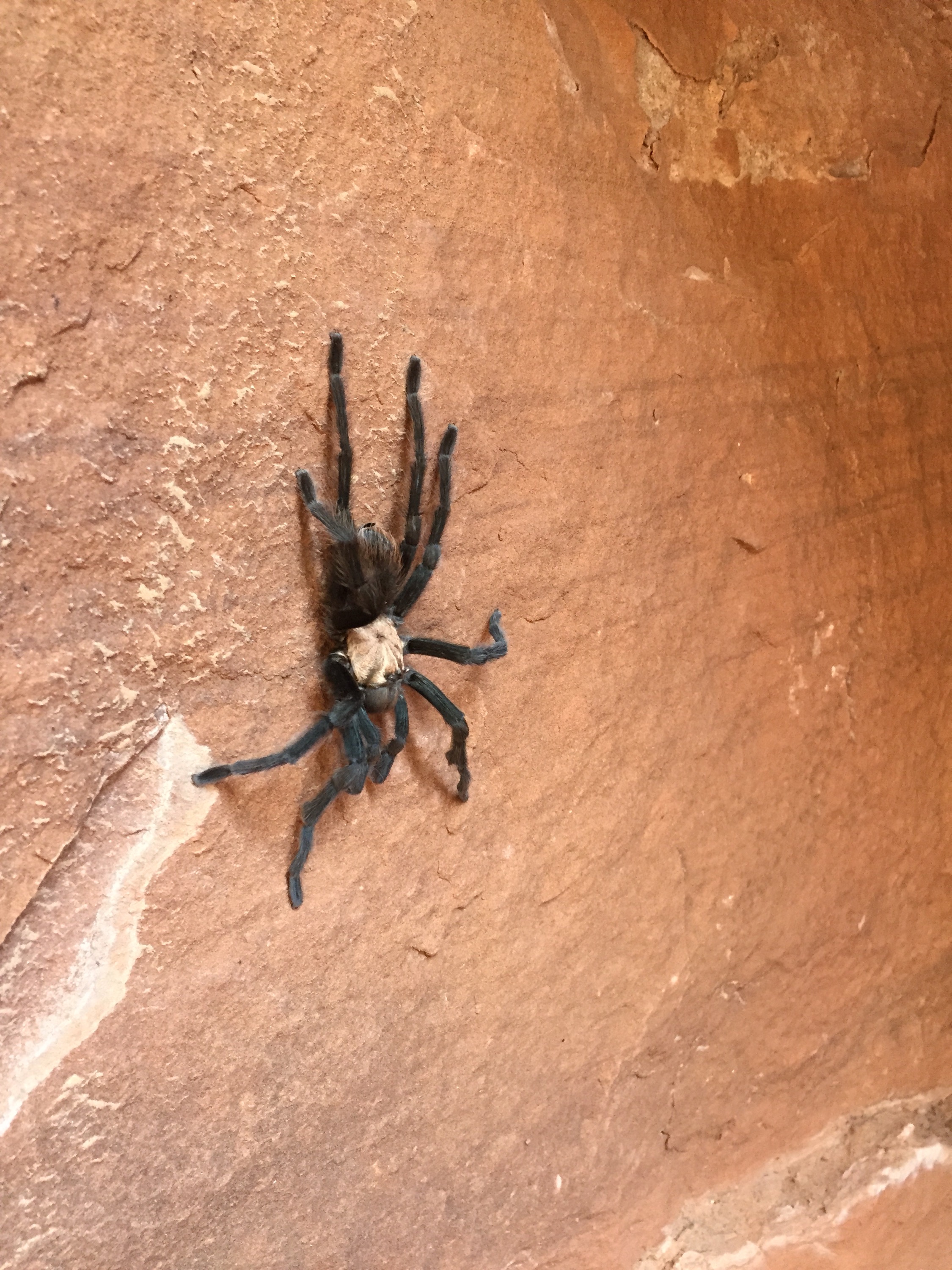 Continuing on down the trail we return to the Lodge and catch a shuttle back to the Visitors Center. We are really enjoying the shuttles, though we didn't expect to – they're readily available with short wait times. More parks should employ them.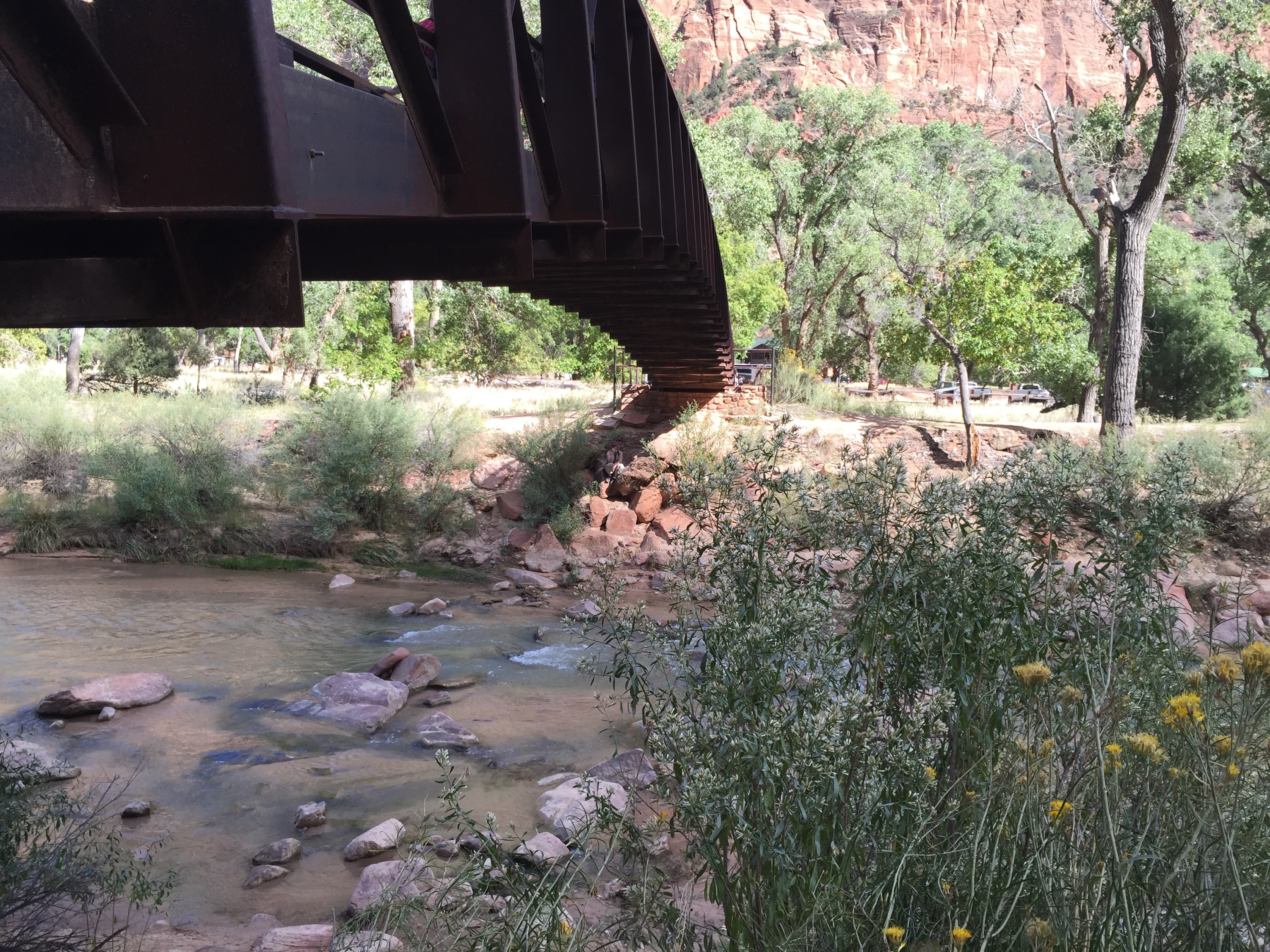 We hop back on the bike and head home, exploring a bit further up the road we're parked on. There is a decent amount of traffic passing by us, so there must be great hiking, biking, or something up there, though we didn't go far enough to find out what it is.
After supper we read until bed time.