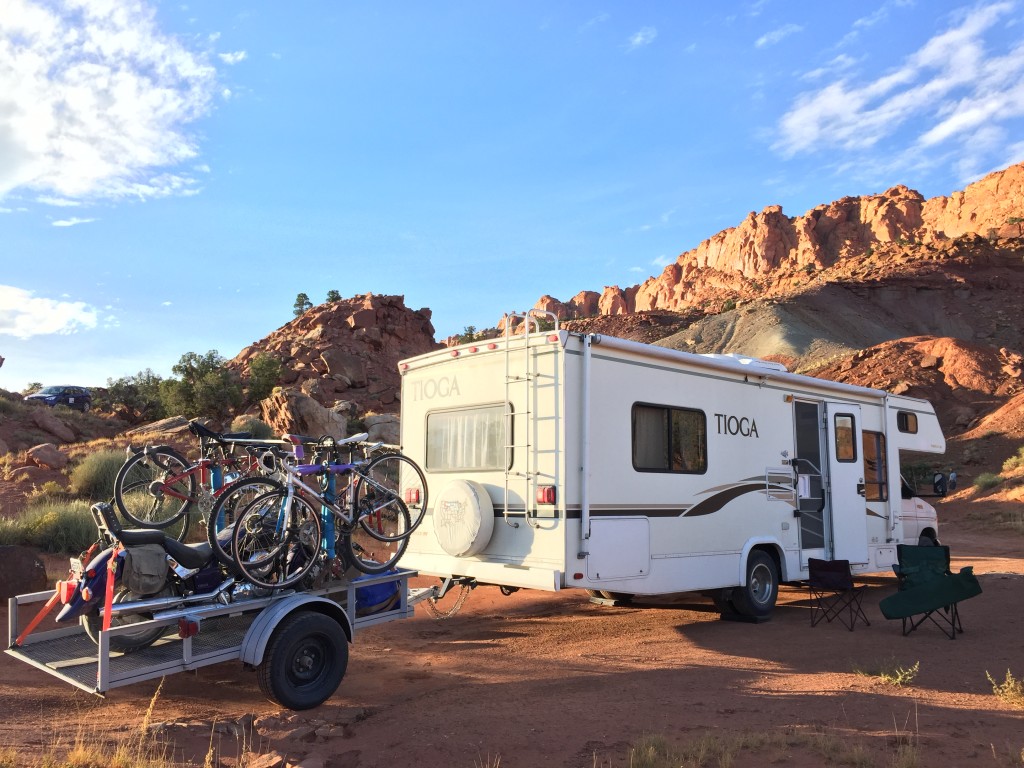 This behemoth here is Lady Galapagos, our 29-foot Tioga motorhome, so dubbed for her slow speed, large size, and ability to carry everything we need in her self contained shell 🙂 We bought Lady 'Gus from Matthew's parents in October 2014 and spent the last 2 months before our departure remodeling the inside to make her feel more homey.
While we can always think of more we'd like to do, we love the way she turned out and will continue to remodel as time and money allow. Solar is definitely in future plans. Most of the remodeling consisted of:
painting the walls, cabinetry and cabinet hardware
installing new flooring
removing the bulky couch and building a window seat with storage in its place
removing the blinds and valances and replacing them with custom curtains
recovering the cushions with new fabric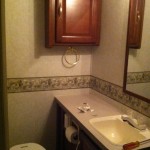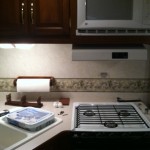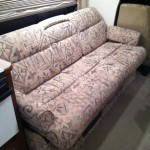 (Before)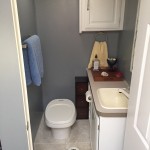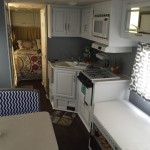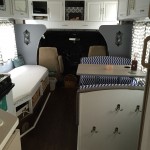 (After)
So now that you know how we're travelling, you're probably asking yourself, "how can they afford to do this?" Well, fortunately, we have both always been pretty frugal which has allowed us to have no debt and with careful planning we were able to build up a good amount of savings. Of course, savings will only go so far, so we are also picking up odd jobs along the way when we feel the need to do so or when we have the time (wintertime is a perfect opportunity to pick up jobs since we are more stationary during that time.) So far, so good! We still have to stick to a pretty strict budget and we do a lot of boondocking to help keep costs low – but we prefer boondocking anyway, so it works out well.
As you can see, we spend a lot of time on two wheels. Whether riding our bicycles (unlimited MPG!) or wheeling on the motorcycle we are able to help off-set the gas mileage that Lady 'Gus gets.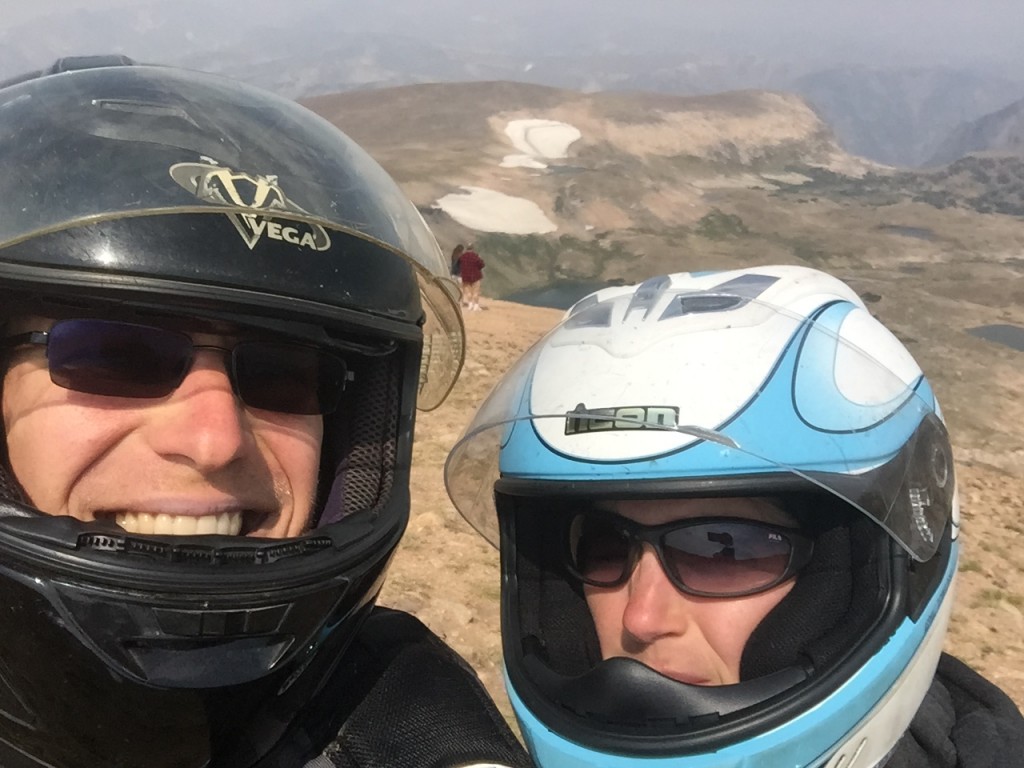 Curious where we've been so far and where we currently are? Check out our travel maps.