Journal entries are just that – the digital copy of my hand-written entries in my journal. If you aren't interested in the daily details of our adventure, feel free to skip on to the next "regular" post.
After a lazy breakfast we start calling around. No one seems to have either a tire or tube in stock, so we set our sights on the next town, Washington, UT. A shop there does have some tires available and can fit us in after lunch. We head down, drop off the bike, and eat lunch.
Since we've got a few hours we head over to a nearby mall to pass time. End up in the bookstore, reading and catching up on journaling. Once they call to tell us the bike is ready we wrap up and head on back. I settle the bill, go for a test ride and we're on our way to finish errands. We fill up gas, drop off the used oil at AutoZone (that we've been carrying around for a month) and drop off our donations bag at Deseret Industries (ie: LDS Goodwill). Then a quick stop at Home Depot for a few bolts for one last project and we're off to Zion!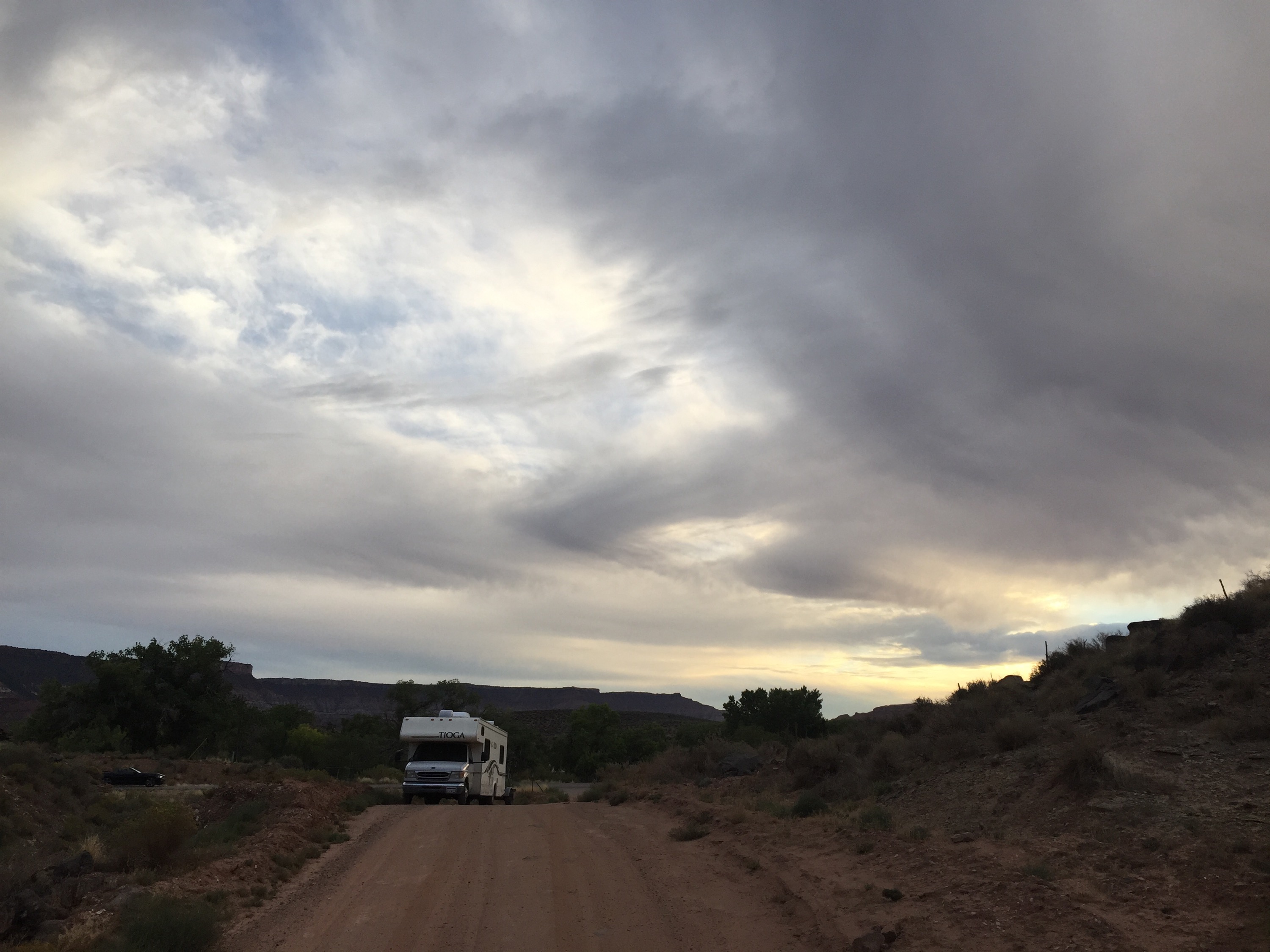 It's been a full day. We pass through one small town after another. How unexpected! Our previous parks have been off on their own in the wild. We turn around just before the park entrance and backtrack to a gravel road that the GPS says heads up into BLM land. A mile walk to check it out leads us to a camping spot just next to the road, tucked into a curve and backed by cliffs. We drive up, settle in, and relax for the evening.