Journal entries are just that – the digital copy of my hand-written entries in my journal. If you aren't interested in the daily details of our adventure, feel free to skip on to the next "regular" post.
After a quick meal, cooked on the JetBoil, we head in to town and load up the motorcycle and head to Home Depot in Cedar City. Along the way Ashley reads through our journal entries, approving and editing. We have to slow down for a herd of sheep crossing the road, that's not a sight we expected!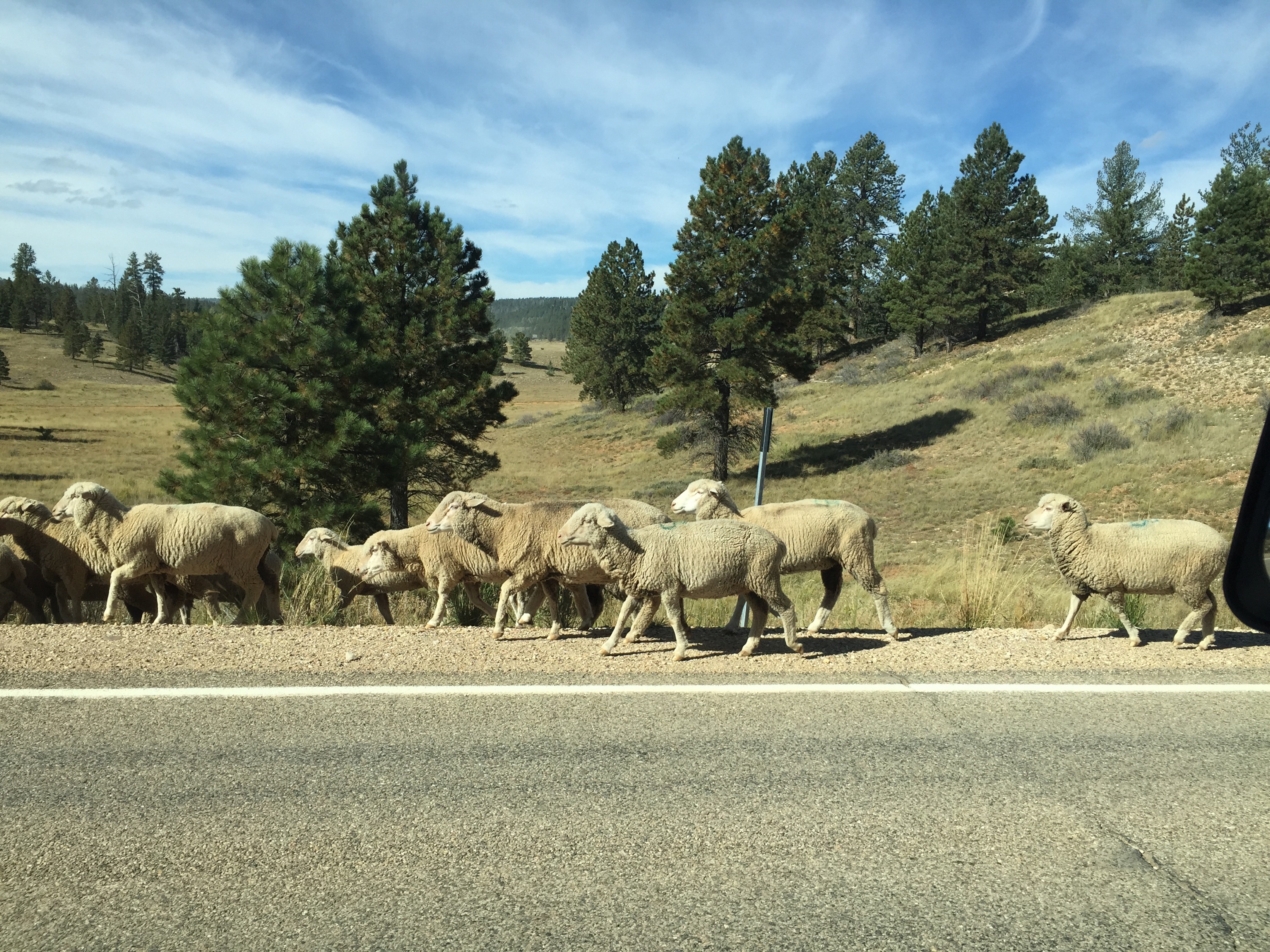 Arriving at the Depot we buy tubing, fittings, and tools to replace the whole leaking section. How frustrating, having to buy yet another tubing cutter and flaring tool – I can add them to my collection back in KY eventually.
It ends up that I don't need any of the parts, as there is enough slack that I can cut off the end and reflare it and still reattach everything. Horray! We can return half of what we bought!
There's definitely something to be said for being able to do projects in the store's parking lot. I can run in and easily pick up the little pieces that are inevitably forgotten and then return un-used items after wrapping up.
Reassembled, we smell no propane and head to a nearby coffee shop to pass time and use some wifi. Ashley finishes proofing our journal entries and I get them uploaded. Nothing to do the rest of the day (we've made a list of places to call in the morning) so we're pretty comfortable people-watching at the shop.
Eventually we head back – still no propane smell. Huzzah! Only cost about $30 to fix and now we have the tools to do a complete replacement of a section down the road if we ever have to.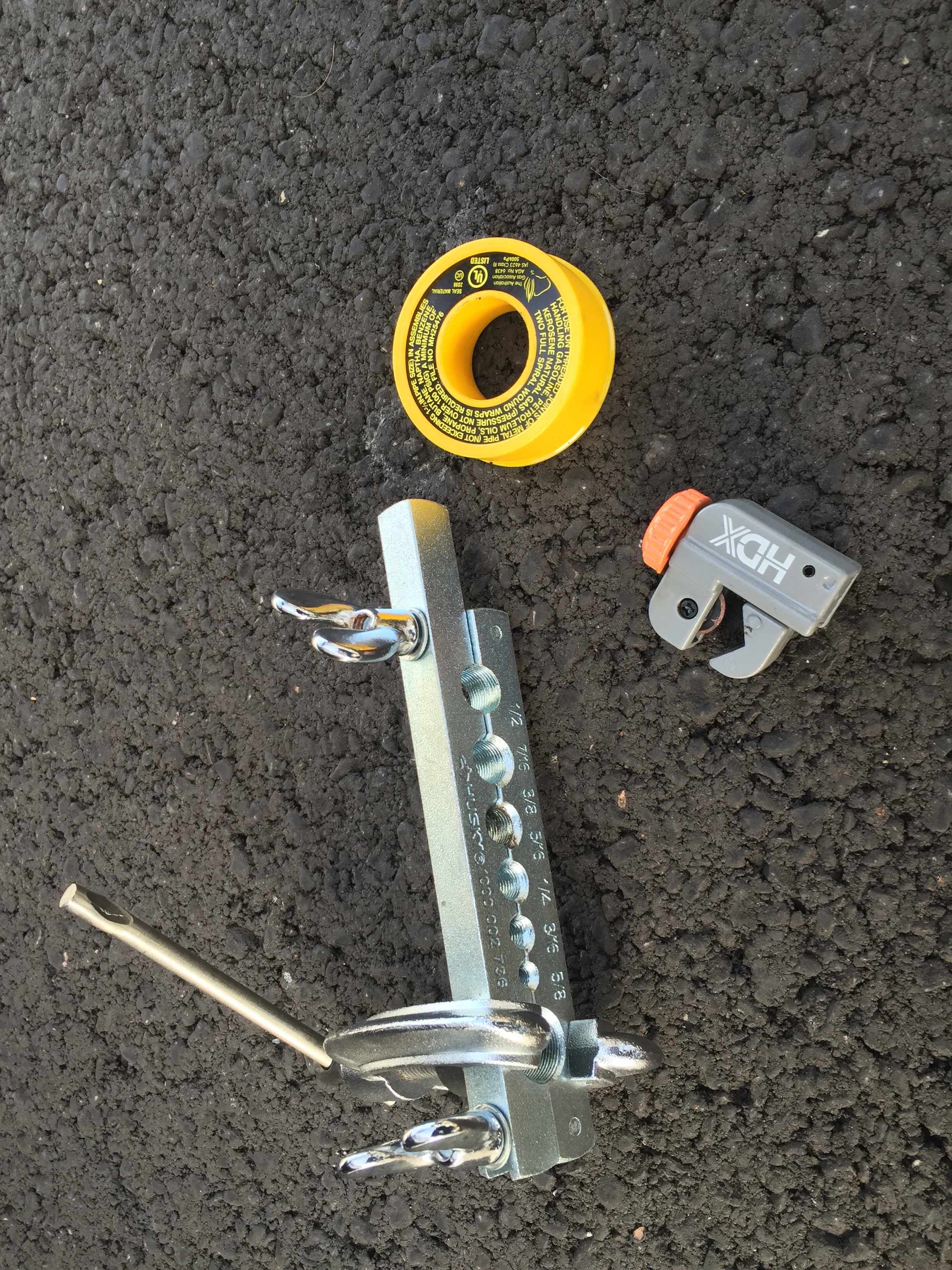 We move over to Walmart for the night and go in to pick up a few items for a decadent supper – we feel like some comfort food has been earned. Creamy cajun chicken over bowtie pasta with a crusty round bread loaf – delicious and filling!
I get some emails drafted up for tomorrow and we decide we're craving dessert. The custom, make-as-you-watch ice cream shop across the street is closed so back into Walmart we head, emerging with cheesecake. Oh so tasty!
Thoroughly full, we start winding down for the day. Ashley finally catches her mom on the phone and they chat for a bit. We pull the blinds back and watch the lunar eclipse out our window – not quite the darkest-sky-in-the-US over Bryce Canyon we had planned on, but still quite a cool sight to watch.