Journal entries are just that – the digital copy of my hand-written entries in my journal. If you aren't interested in the daily details of our adventure, feel free to skip on to the next "regular" post.
It got pretty darn chilly last night and I just can't seem to get warmed up. Hopefully moving around will do it. We gear up for a day hike up Beartrack trail. Ranger John told us it was a good one to get your heart pumping as it's mostly just switchbacks until you finally reach the plateau.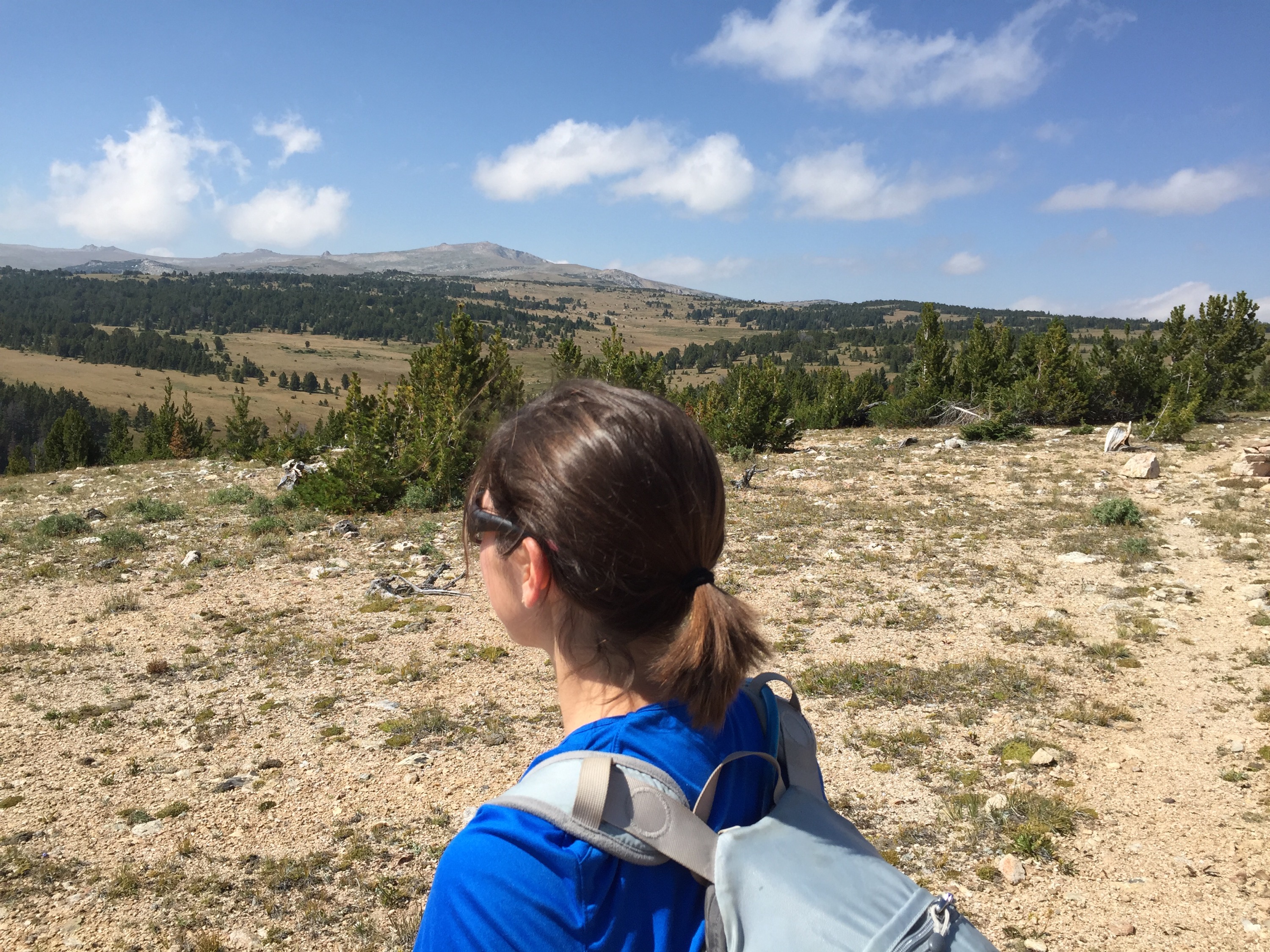 Indeed, I warmed up as we hiked. Long way up, continuously uphill. We finally reach the plateau and lose the trail. It's a big, open field with rocks and scrub but neither a discernable trail nor a row of cairnes to follow. We eat lunch and listen to chatter on my amateur radio. Sounds like there's a bike ride of some sort going on and the support vehicles are keeping in touch over the radio waves.

Using the binoculars we spot sign posts on the far side of the clearing and go to check them out. Finally, we've stumbled across the other trail we were looking for. According to the map that's 5 miles so we head on back. Ashley didn't realize how much of an incline the hike up was until we began working our way down the hill.
Though we kept watchful eyes open, we spotted nothing more of elk than tracks and scat and no more of bear than a single pile of poop. No other hikers the entire trip, either.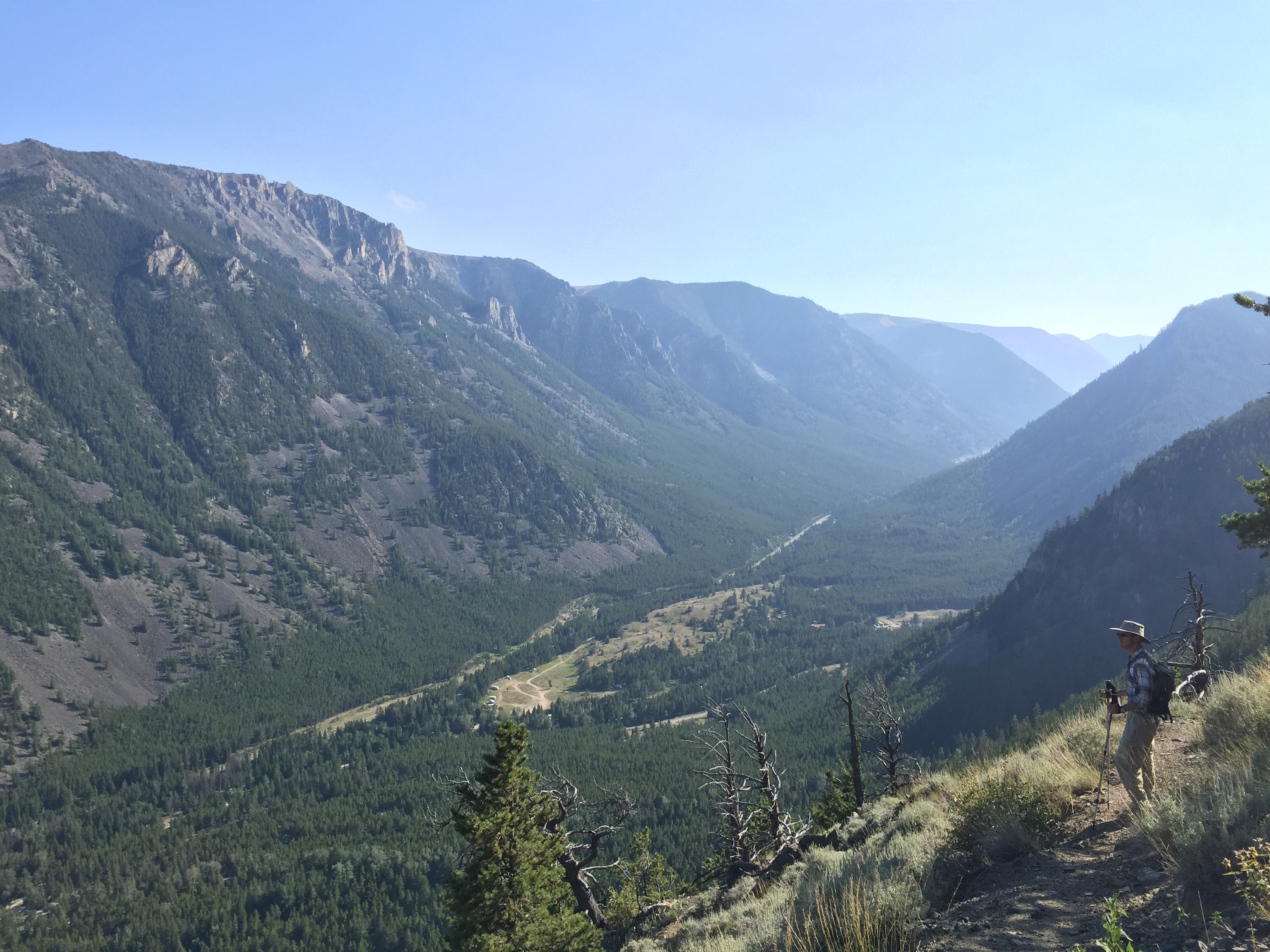 With a high in the mid sixties it never really got warm, though it felt that way to us after being in the cold air at 4,000 feet higher up on top of the plateau.
Checking the weather we saw lows in the upper 30's overnight so we close up the RV early and pile blankets on the bed.
We're awfully low on propane but it's too late to get any tonight. First thing after breakfast tomorrow we'll run into town and see what we can find.
Ashley built up a matched set of blisters on her heels so we'll take a couple of days off before we head out on our next round of hikes.