Journal entries are just that – the digital copy of my hand-written entries in my journal. If you aren't interested in the daily details of our adventure, feel free to skip on to the next "regular" post.
Tired of staying in Walmarts we head out early. 10 miles down the interstate we have to decide if we're going to Livingston or Red Lodge. At the last minute we decide on heading south to Red Lodge. It looks out of our way, not the most efficient route, but we will get to see more and it will help us slow down our rate of travel a bit.
In Red Lodge we park and walk around downtown. We enjoyed looking at the backpacking stores – I always like looking at new gear and Ashley is trying to talk me into a new daypack.
We debated getting a trail book, a topo-map or both for the Beartooth Wilderness. Decided on just the map, which we got at a great book store/tea shop combo. Ashley loved looking at the teas. They have one that smells like her Lapsang Souchong from Pipers in Paducah, like a campfire. It was named Odin's Armpit. Haha!
Stopped at another store and picked up two cans of bear spray, as this is grizzly country.
At the edge of town we visited the forest ranger station where John overloaded us with information about trails, campsites, and dispersed camping options. We also received a dozen or so brochures and trail maps. Very helpful!
On down the road, we stop at the first of the dispersed options. A beautiful little spot just off the road, beside Rock Creek. Unfortunately, there are no spots available.
The next location is a large clearing with plenty of parking areas. It is just across the creek from the road, with a wall of trees separating us. It's nestled down at the foot of the mountains, tucked in a valley. We find spot on the treeline, just 30′ from the stream with only one neighbor on one side and a fabulous view up into the mountains.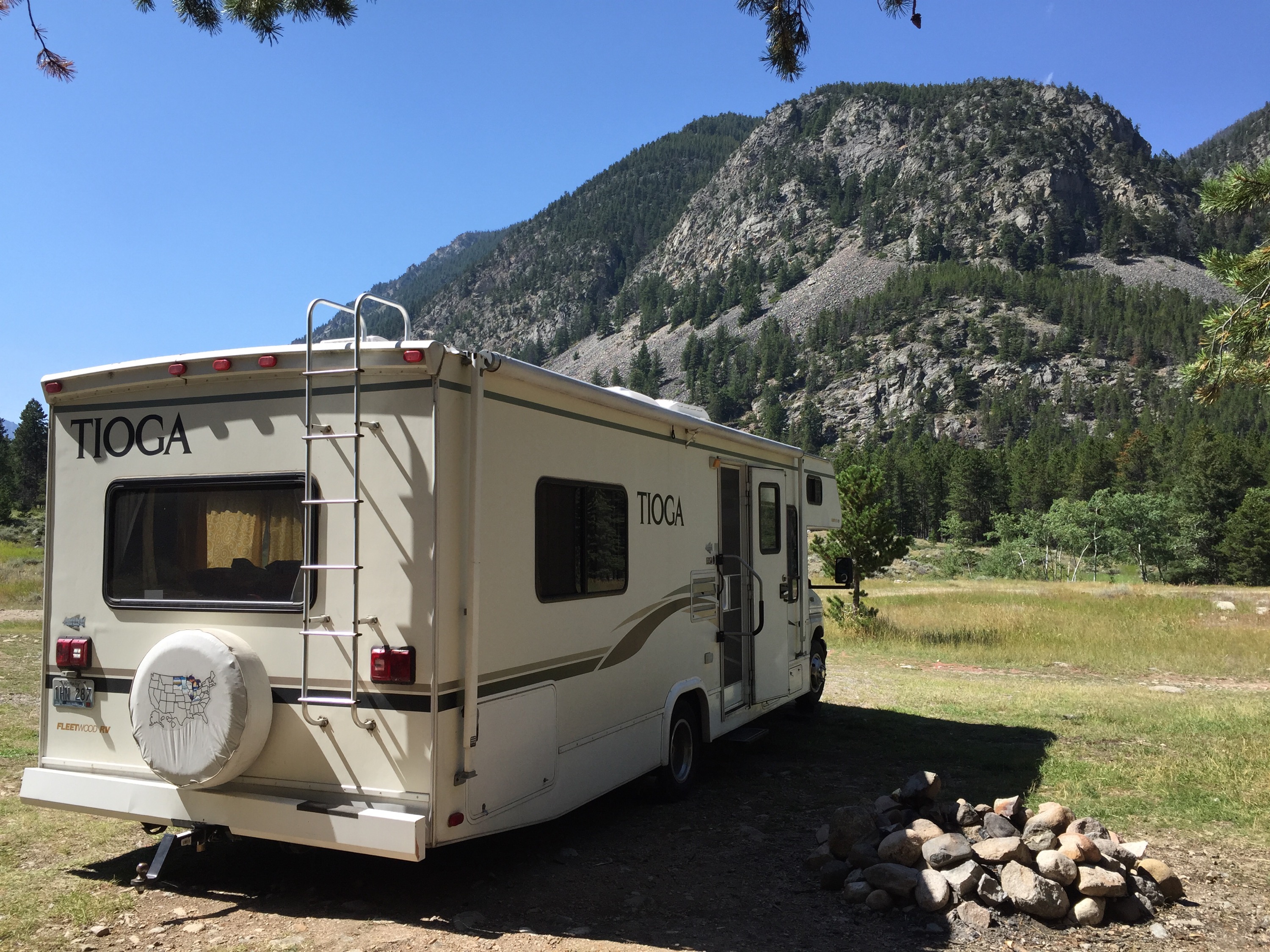 After getting settled we go explore a trail that leads on up the hill. It's ATV approved and goes on for miles so we detour up a hill for an overview of the area before heading back.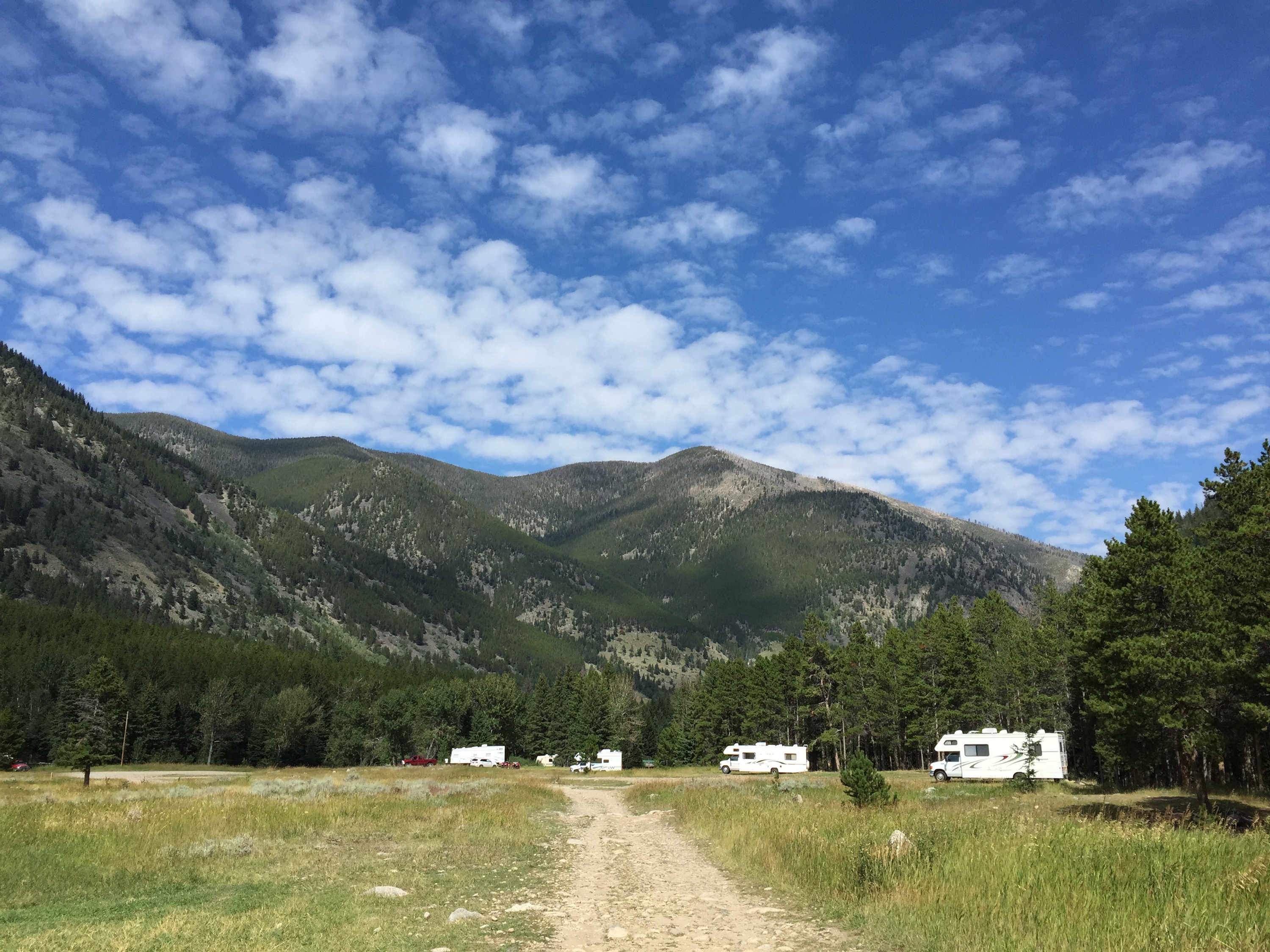 This is the kind of boondocking we've been waiting for, nestled in the mountains with water next to us and tucked into the trees! Aaahhh…
Before supper we compare our trail guides with the map and pick out a couple of overnight trips that sound great plus some day hikes as supplements. This seems like our kind of place!
Going to be cool tonight so we close the windows and bundle up.