Journal entries are just that – the digital copy of my hand-written entries in my journal. If you aren't interested in the daily details of our adventure, feel free to skip on to the next "regular" post.
After breakfast we head into town to stop at the Coffee Factory Roasters – who make and brew their own coffee. Enjoyed some lattes while soaking up wifi to catch up on some digital chores.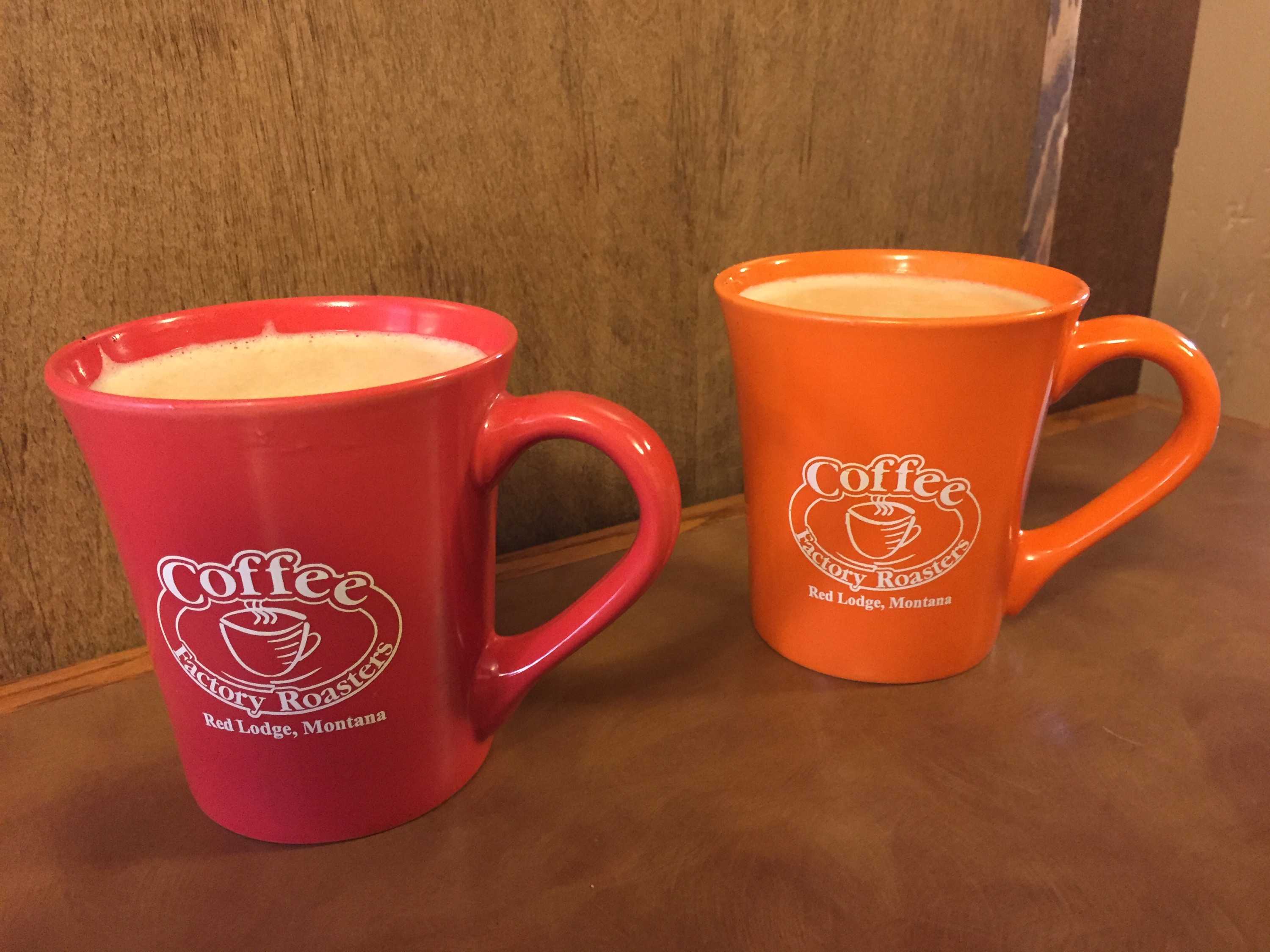 Ashley approved the last batch of journal entries, I wrote and sent the latest email update, we both caught up on emails and we researched some local items. Particularly we checked out a couple of trails that we want to hike – making sure they're reasonable day-hikes and we aren't over-committing ourselves. It's always hard to tell from other people's descriptions. Are we advanced hikers? Do we agree with their thought of a "strenuous" hike?
Averaging out some descriptions leads us to think we're more than capable of completing the Beartooth Loop in a day, so we plan on doing that soon – to be safe we'll pack enough gear to be fine throughout a night if we're over-estimating ourselves or the weather turns sour on us.
Finishing our coffees and chores we walk over to the grocery for some trail-friendly foods. It seems a bit pricey to us – but when you're one of the two options in town I suppose you can get away with it. Plus – it probably costs more to get their supplies in anyway.
Back at home we read for a bit. Ashley does yoga and I hang up the hammock. After a bit I feel a few rain drops so I put everything away, only to have it clear back up.
We chat with one of our neighbors, Dale, who seems like quite an interesting fellow. He recommended we ride over to check out a historical site (he also rides so we talked a bit about motorcycles.) He's from New York but has been full-timing for 3 years now; the first two in a van he outfitted himself. He has a pretty nice solar setup. In the past he's hiked quite a few of the long-distance trails, including the AT and the John Muir trail. Very pleasant to chat with.
We eat supper and read more before bed.