We made sure to turn off our alarms in order to sleep in as late as possible. Forecast calls for rain and we want to wait it out. Eventually we decide it's time to get up and moving so we make breakfast, get changed for the day, and finally head out on the bike. This time the visitor center's open so we get a pass for the Tall Tree's Trail – only 50 vehicles allowed each day. We are warned that it's a gravel road and asked if that's ok on the motorcycle. I have to bite back a laugh. Yes, gravel is fine, even 6.5 miles of it.
Away from the center we head, winding up and down the mountains and aiming for the Tall Trees. Only 4 other vehicles parked when we pull into the lot. We grab our rain gear and head down the trail. What an amazing place! Very reminiscent of the Sequoia groves (the Redwood is a cousin of the sequoias, after all) though the trees are less massive at the base. They're taller, but 300+ feet is hard to compare with 350+ feet from our vantage points. Everything is so green, with such a variety of undergrowth that we haven't seen in months. Ferns and moss abound! It's beautiful and we mostly wander in silence as we hike among the giants.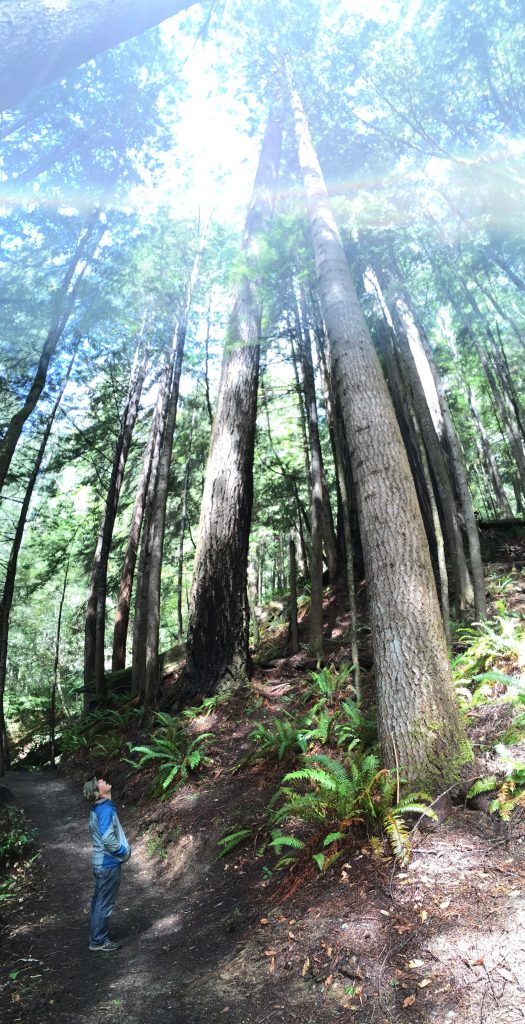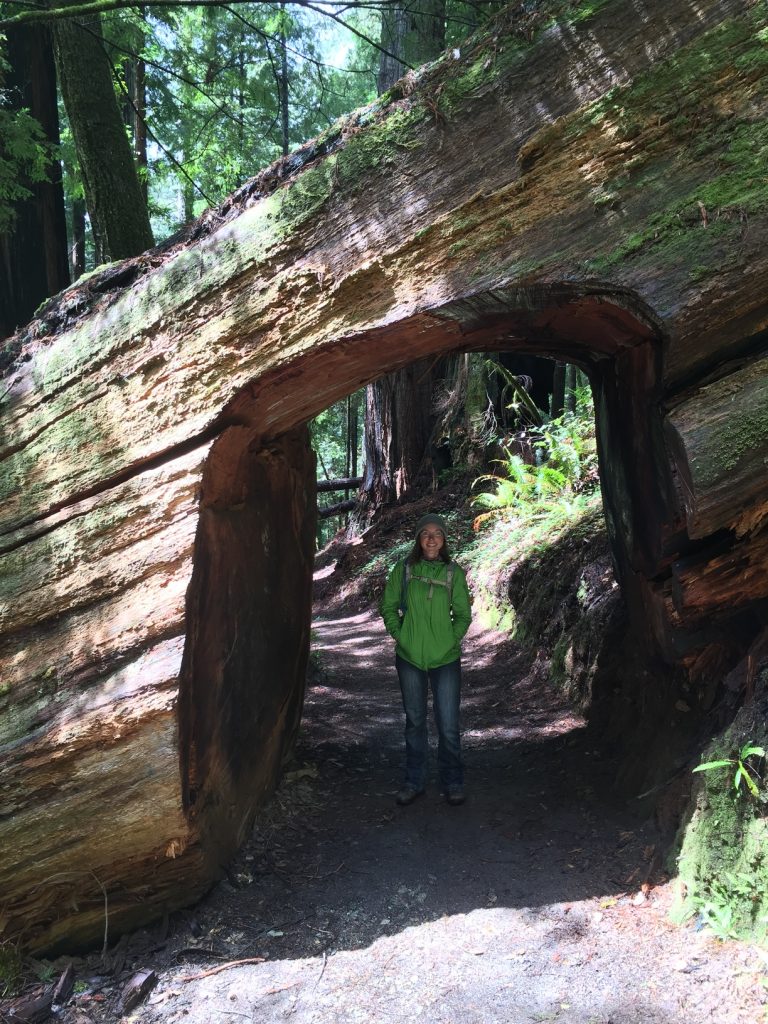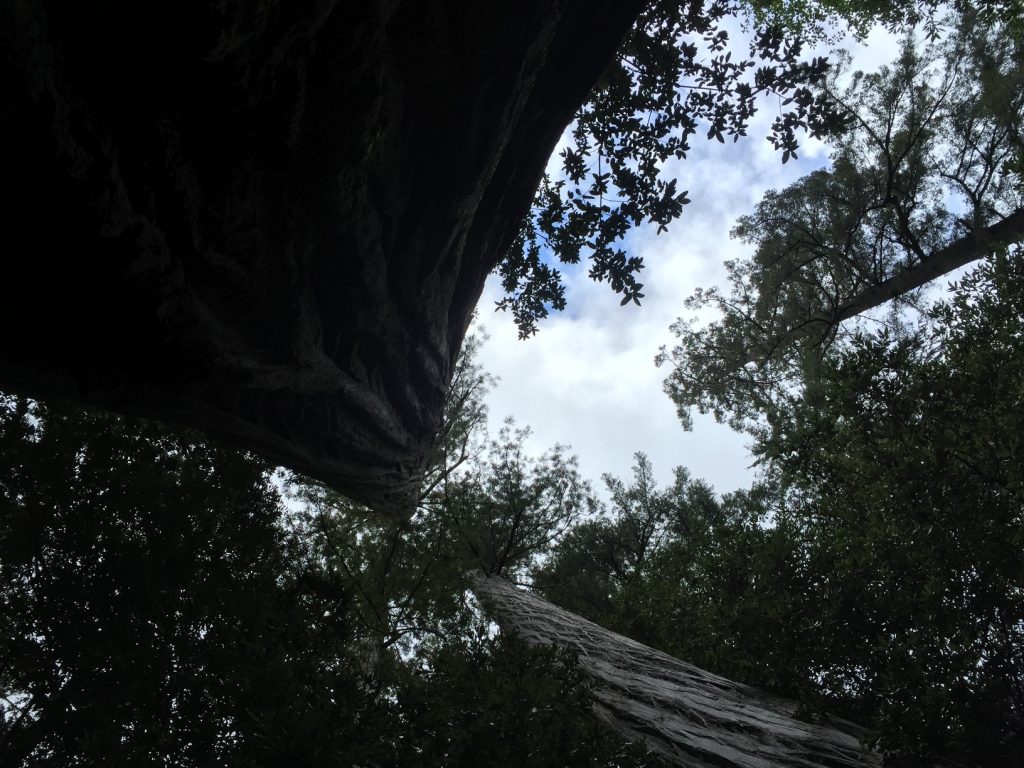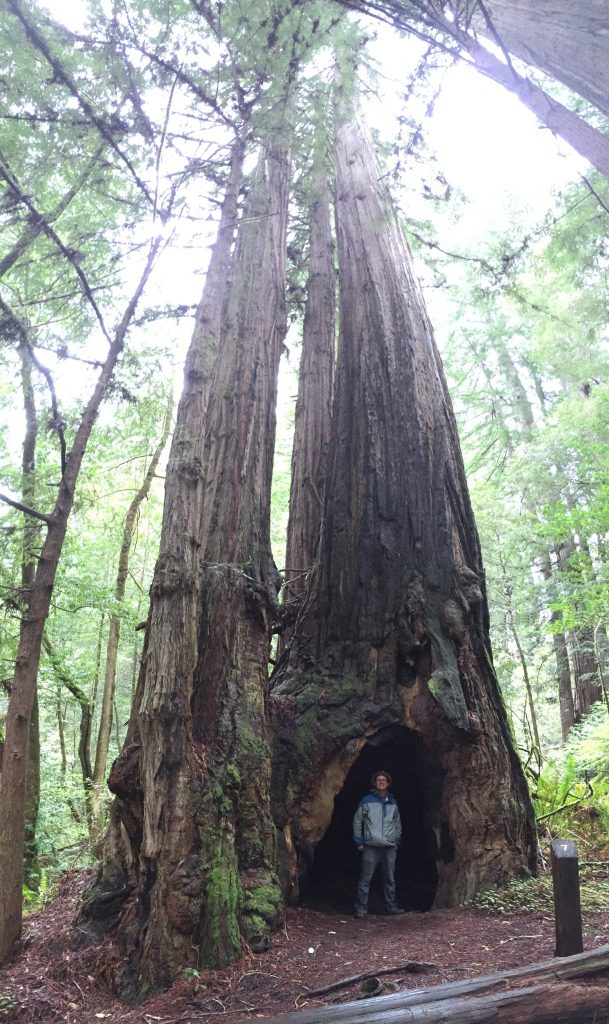 For lunch we find a perch on top of a fallen tree, protected from any rain by the branches above us. We wonder which of these trees is Hyperion, the tallest tree in the world. It's specific location isn't shared in order to protect its roots from being trampled, but since this is the only grove that has limited access we assume that it must be in here. There are certainly a few giants and there is plenty of water accessible from the river running just beside the grove to help them grow big and tall.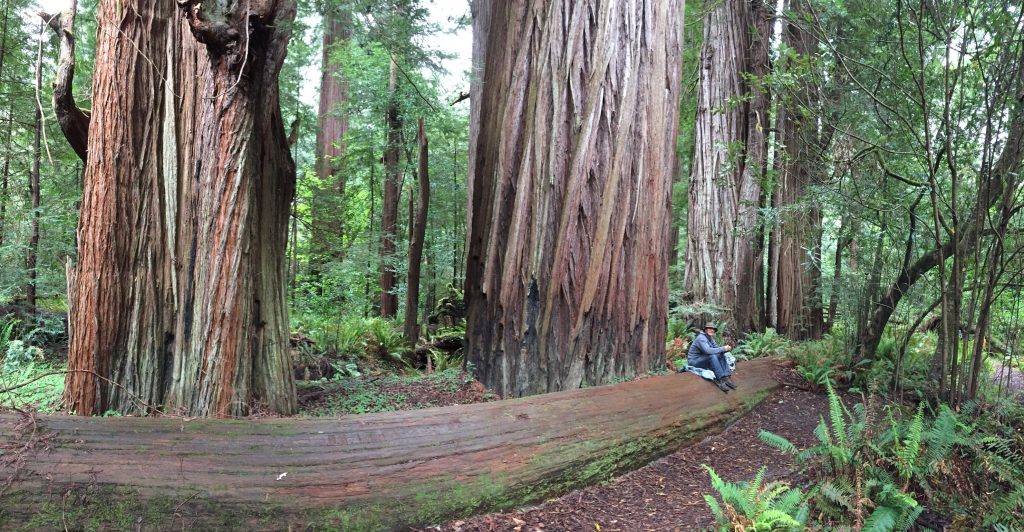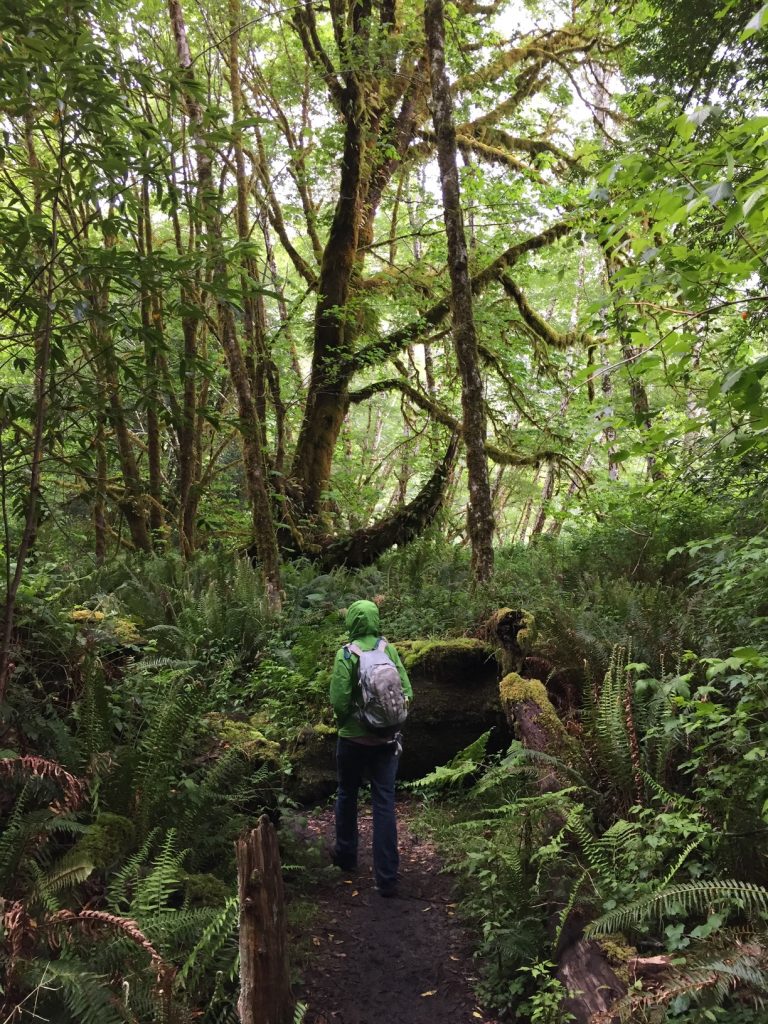 As we ascend from the valley toward the parking area the rain picks up in earnest. We wait at the covered pavilion for the rain to slow, giving our jackets some time to drip dry before re-donning them. Back on the road, we top off our water bottles and decide to call it a day. There's more hiking to do, but no short-ish trails that we can attempt without facing rain and risking getting caught out after dark. We head back to camp.
After supper we head into the tent, just in time to avoid the next rain shower. We read for a bit and then turn in. I must not have slept well last night as I'm drowsy before the sun sets!