After breakfast we hopped on the motorcycle and headed south to begin exploring Death Valley. We stopped at the Visitors Center for a map and then continued on south to Badwater Basin, the lowest point in the United States, -282 feet below sea level. We parked and walked out past the boardwalk, onto the salt flats for a few hundred yards. (And, yes, it really is salty. Our pinched sample tasted like dirty salt – because, I'm sure, that's what it was!)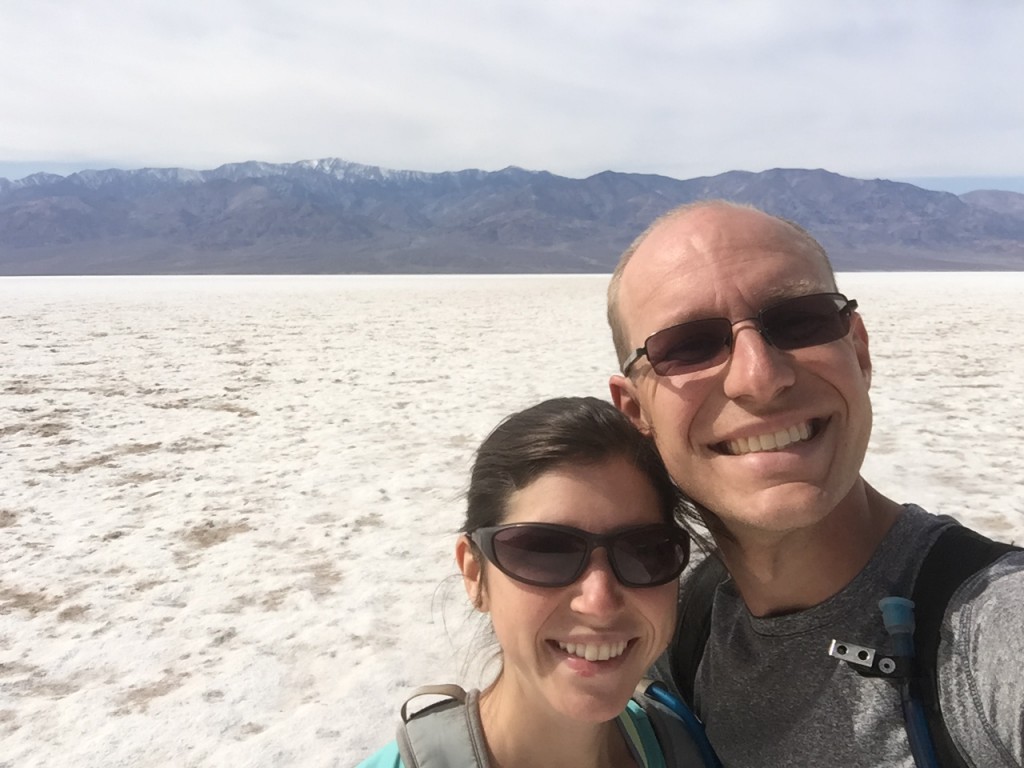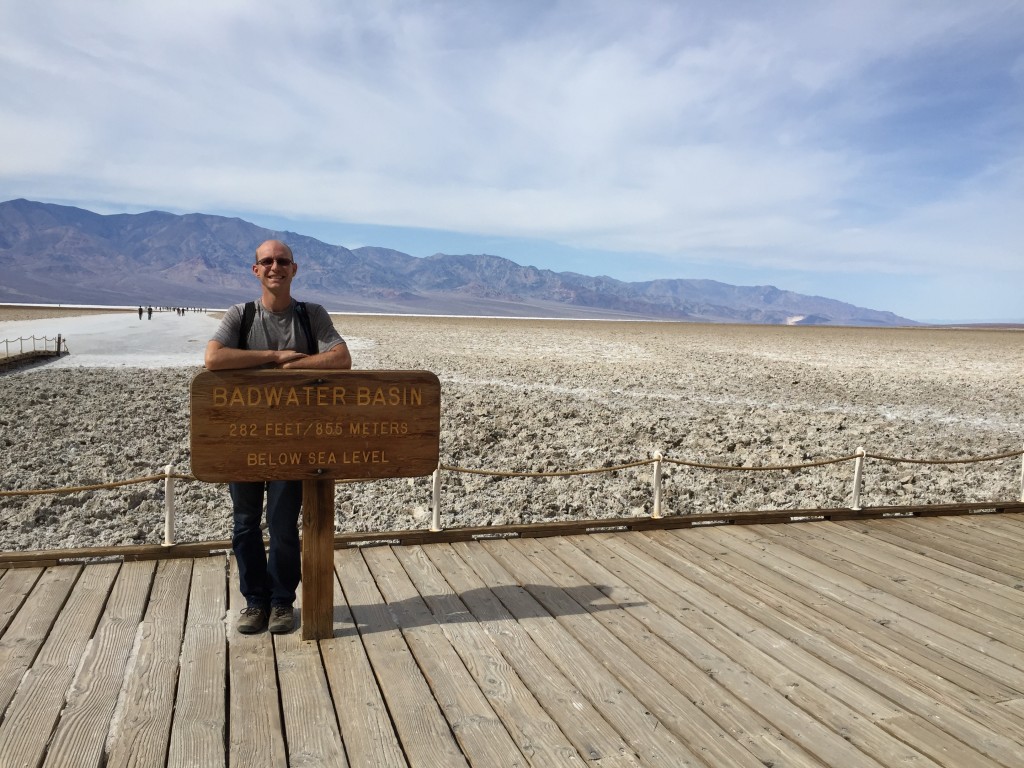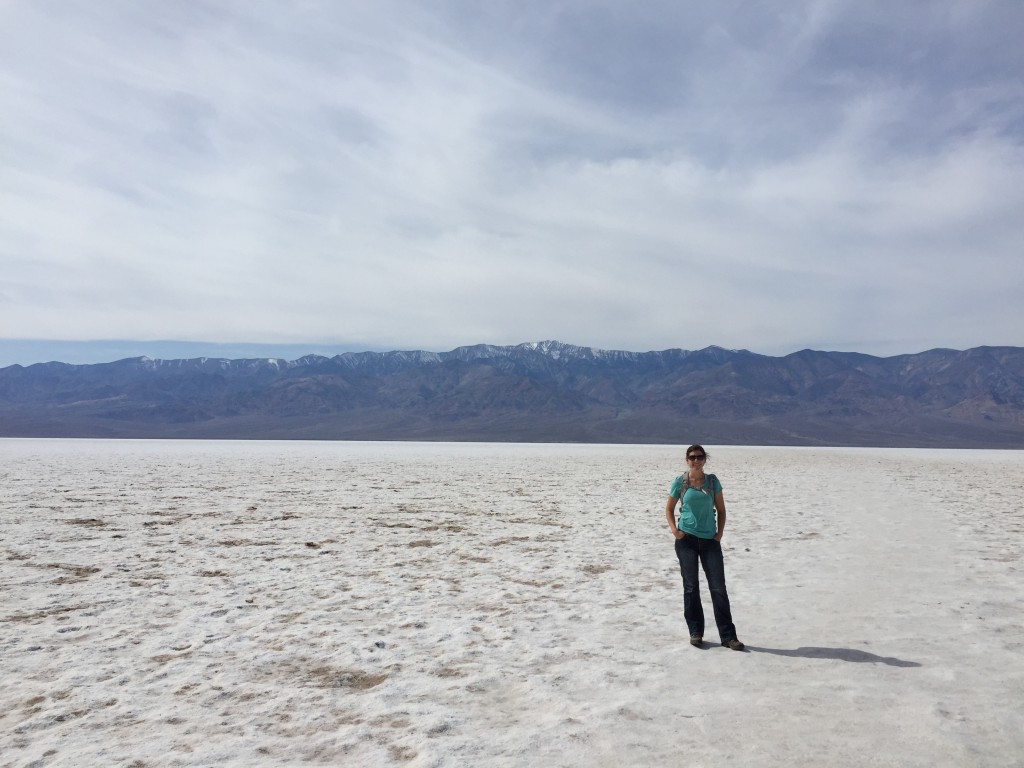 On past, down to the Ashford Mill ruins. We sat and enjoyed lunch there. The park's wildflowers are in full bloom – I think we stumbled into the perfect visiting time (we did, one of the best blooms in a decade or multiple decades!). The rocky/sandy fields are yellow with highlights of whites and purples. Without really trying, we spotted nearly a dozen different varieties of flowers. What a beautiful accent to the multicolored lands themselves!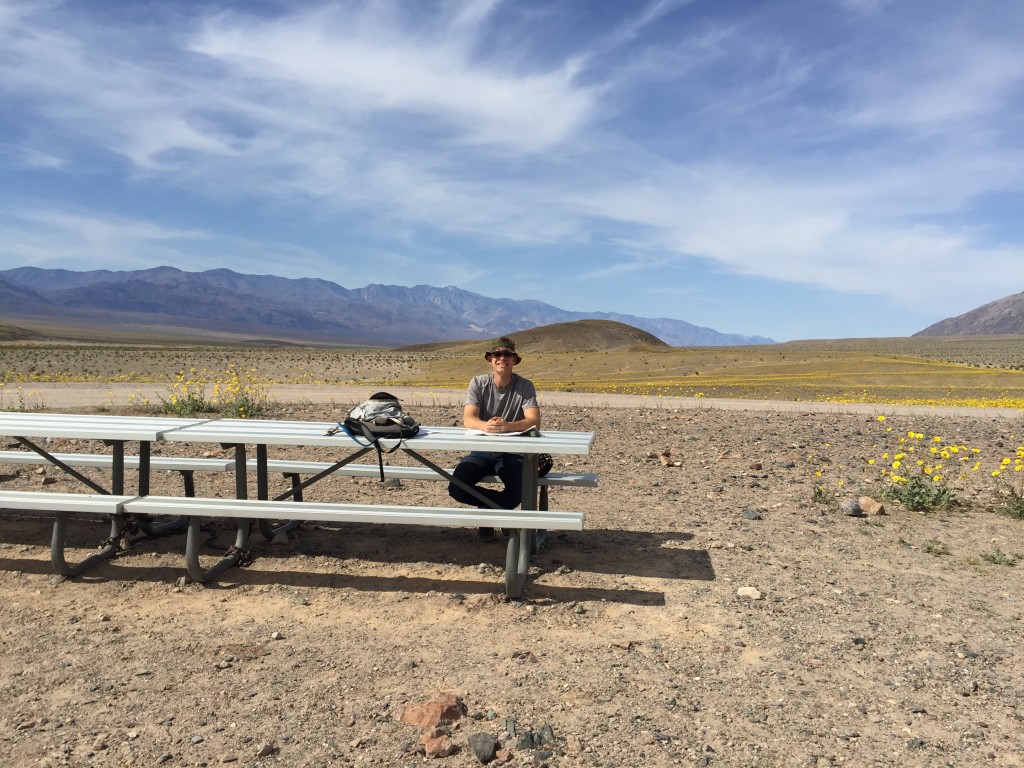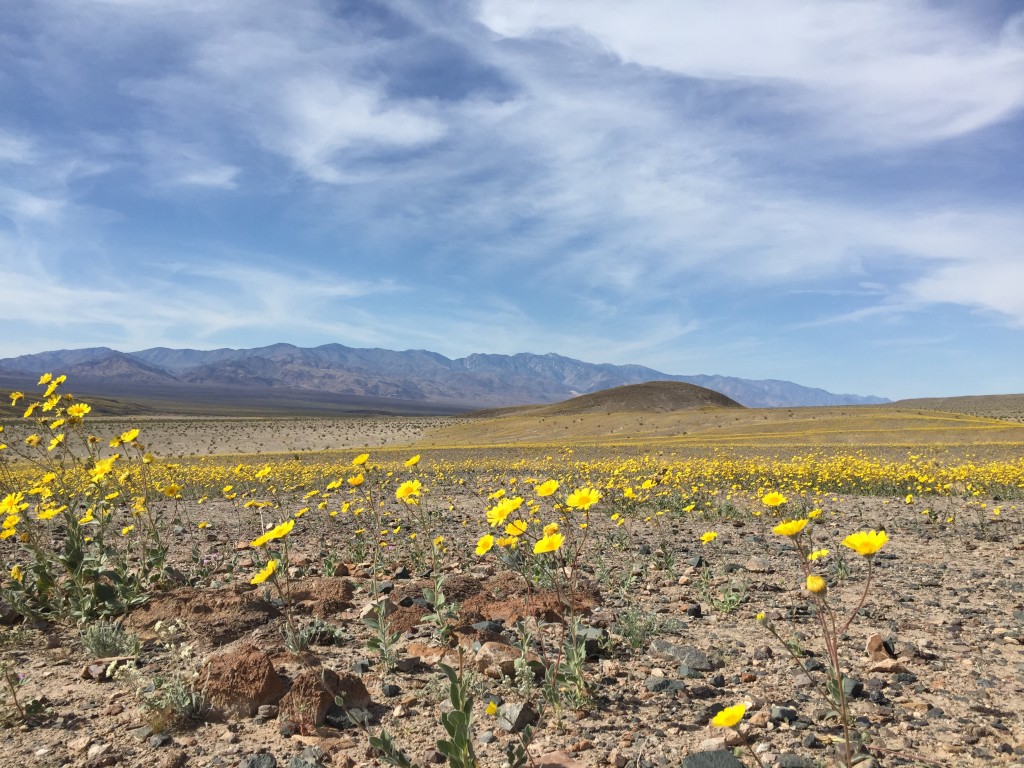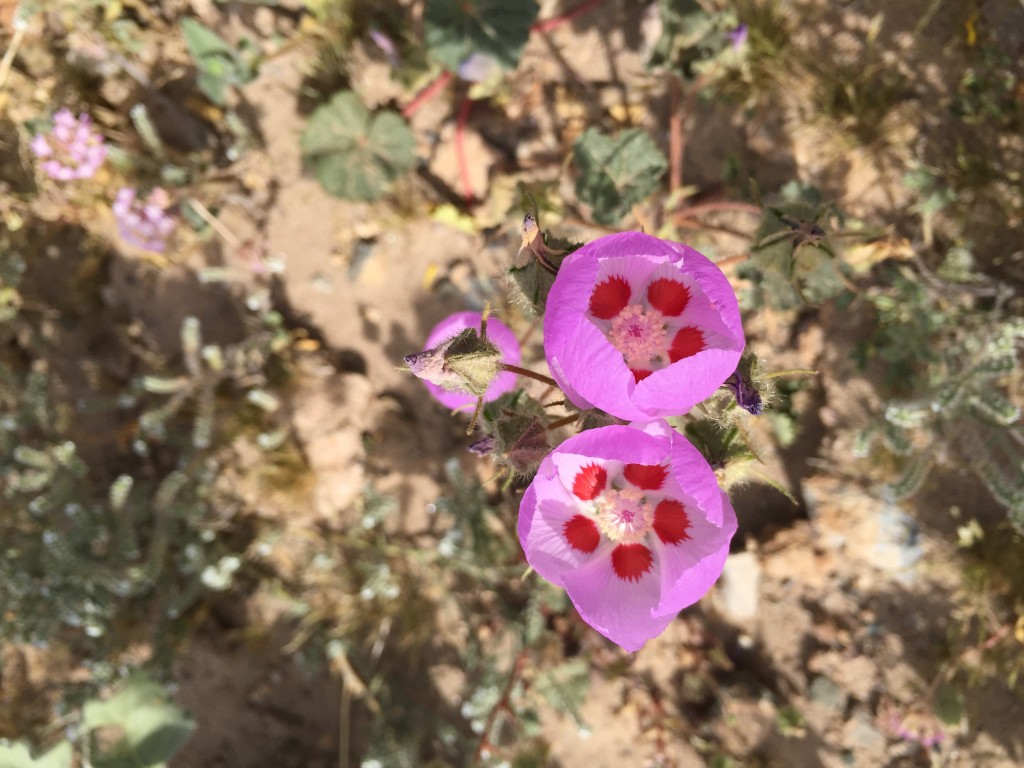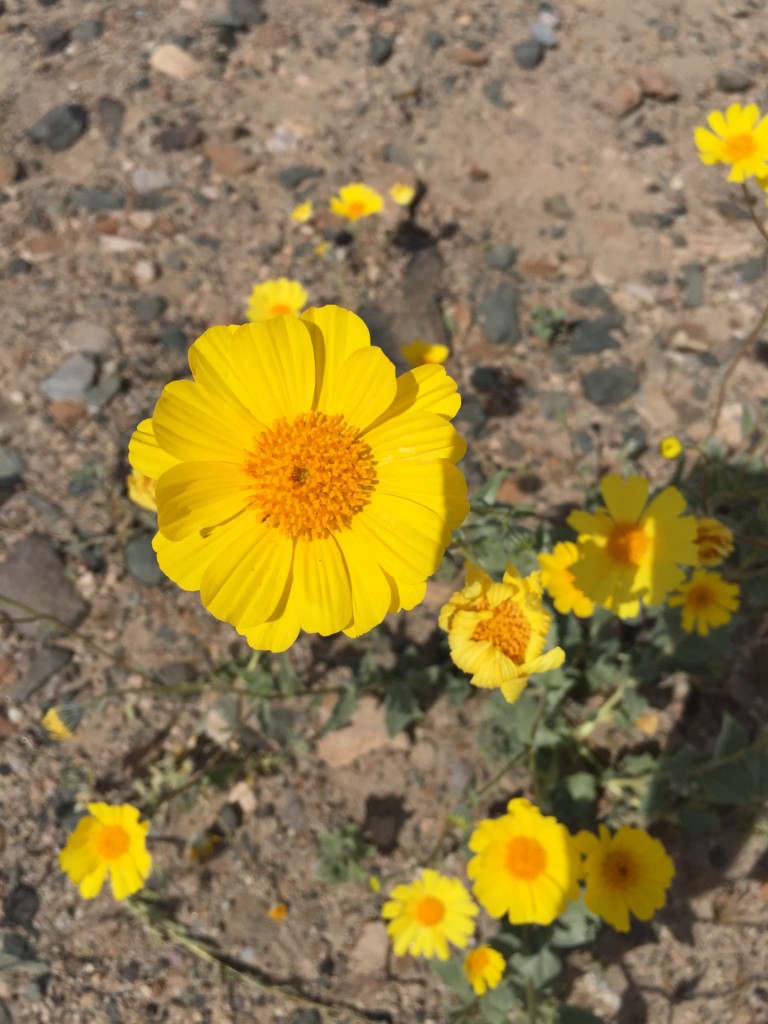 Heading back north, we swing through Artists' Pallette and enjoy the views there, up close with the blue, green, red, and yellow stone walls. On the way I spot a coyote hiding in the shade just off the roadside and circle back so that Ashley can see it. After filling up with gas (Death Valley is a BIG place and our motorcycle's gas tank just doesn't go quite far enough here) we head up to Dantes View. Another coyote slows down traffic by standing in the lane for a few moments before deciding to head back into the bushes as we pass by. It's a peak overlooking the valley itself, giving us an amazing over-head view of the Badwater salt flats and the Panamint mountains on the other side.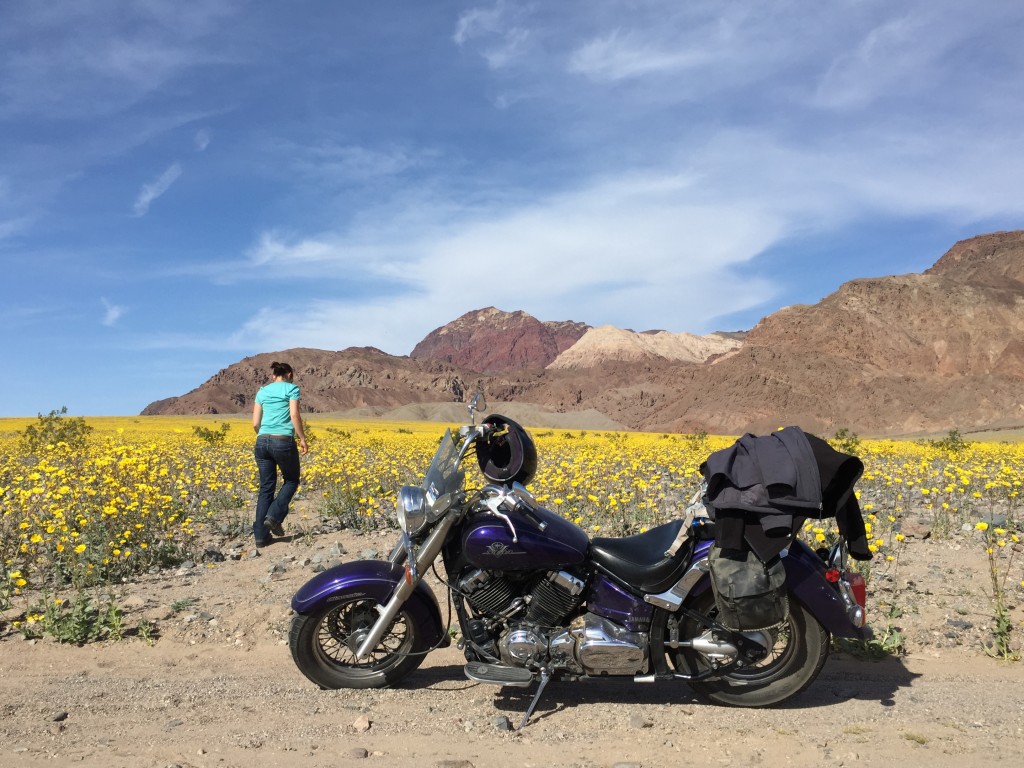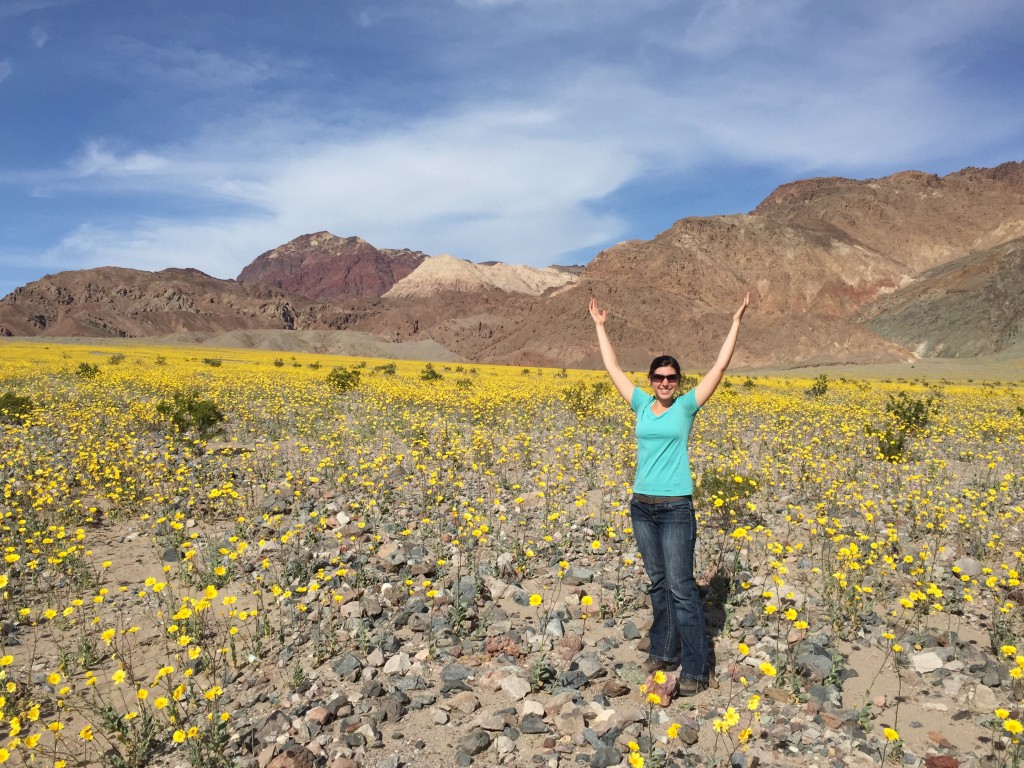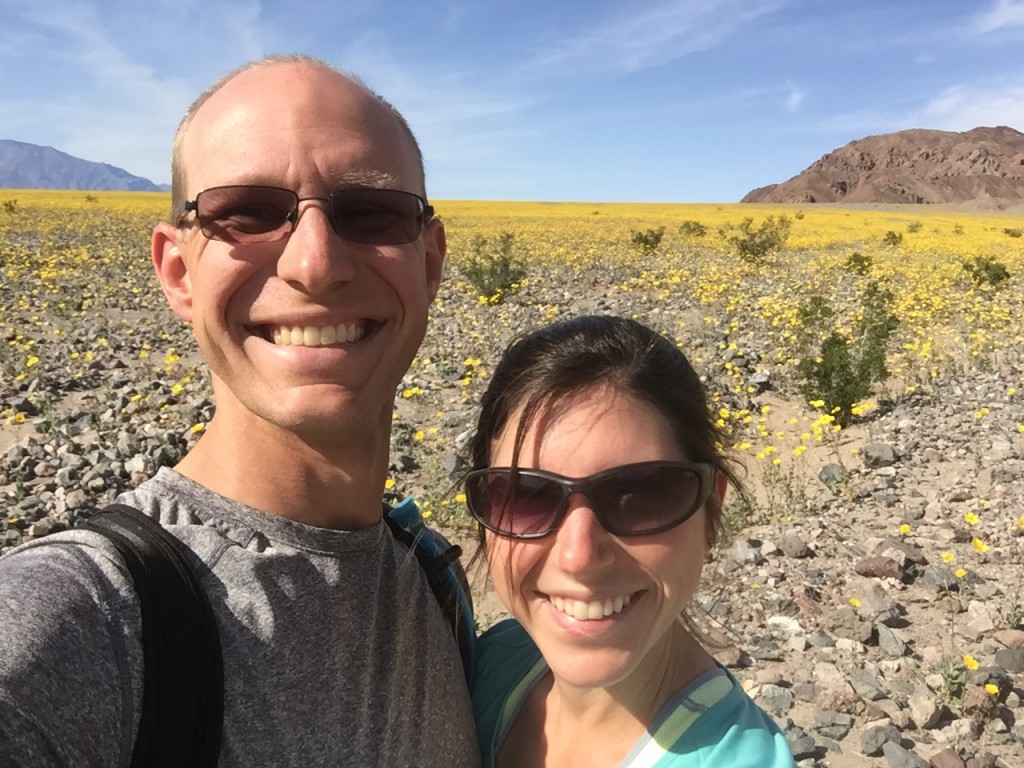 We circle back to the RV and plan tomorrow's adventures over a delicious supper of stuffed peppers.