This morning we packed up and prepared to hit the road. We filled up with fresh water and bought drinking water – filling all of the individual containers we have available.
Then time to mosey along. We headed about 15 miles up the road to a patch of desert about 10 miles outside of Lake Havasu City. There were already a few RV's parked alongside the gravel trail, we passed them up and found a level spot to set up.
Once set up we headed into town. It spit a few rain drops on us. Seeing no balloons, and trying to avoid the raincloud, we headed back to the coffee shop for some wifi. I have nearly a month's worth of journal entries to upload – once they're all up Ashley reviews them for me and they're live. There's still a gap from October till almost Christmas, but I'll go back over the weekly emails and pictures to fill them in.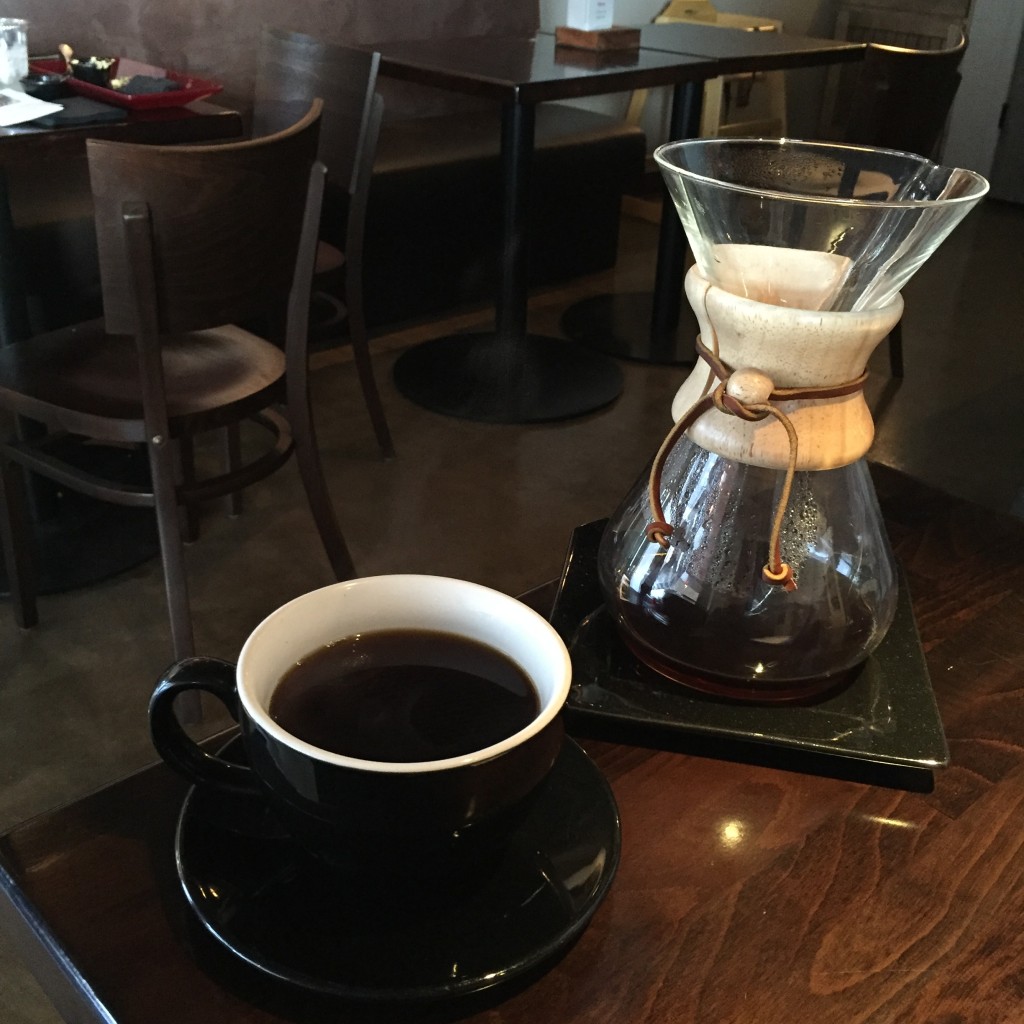 Finally finished, we drive across the London Bridge and take a lap around the island. No balloons spotted anywhere, but we do see some sky divers circling down to the ground.
Along the way we stop at one of the tiny lighthouses – working scale replicas of lighthouses scattered about the US, along the coast and Great Lakes. This one was on Lake Erie.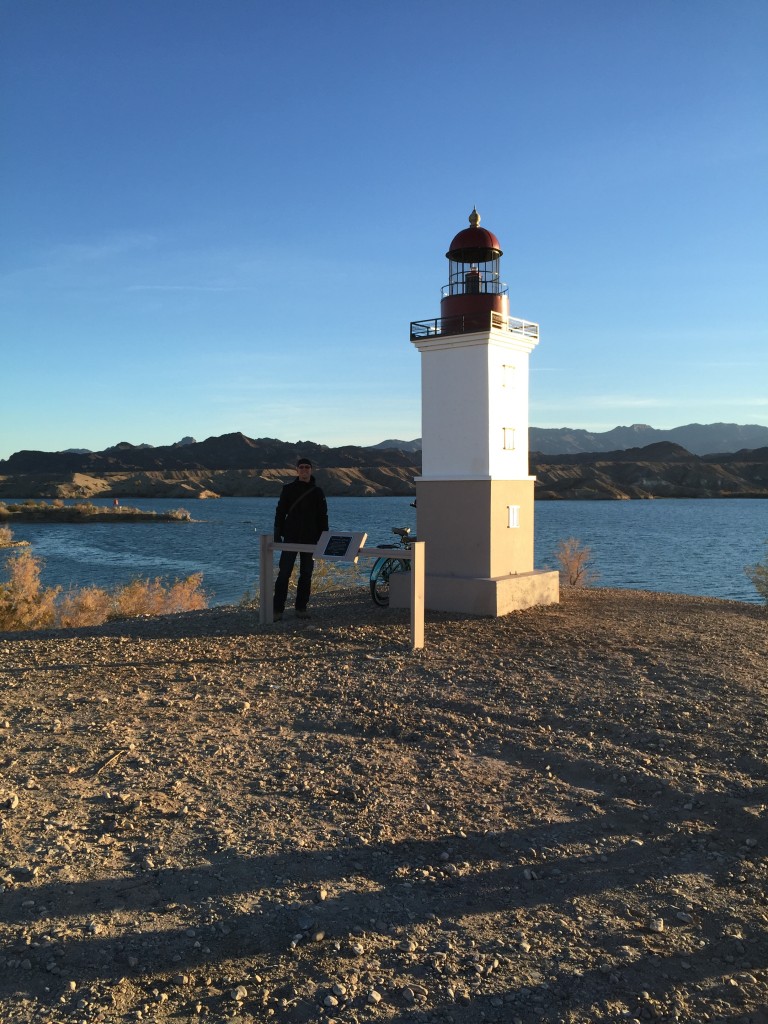 The sun will be setting soon, so we head out of town and back home. Beautiful view out our windows! And with no towns around the star gazing should be excellent (if a bit chilly).