This is the third in a series of posts sharing lessons learned while bicycling more than 1,170 miles in preparation for the RAGBRAI bicycle ride across Iowa. You can see them all here.
Without equipment (like, say, a bicycle) you won't get very far. Without proper equipment, you will get there but you might not enjoy the ride.
Road bikes are made for the road. Their skinny tires and longer wheelbases provide less rolling resistance and more stability. With no suspension they're not designed to be cushy rides, but since they live on (theoretically) smooth blacktop they don't need a lot of springs to take up huge bumps and holes.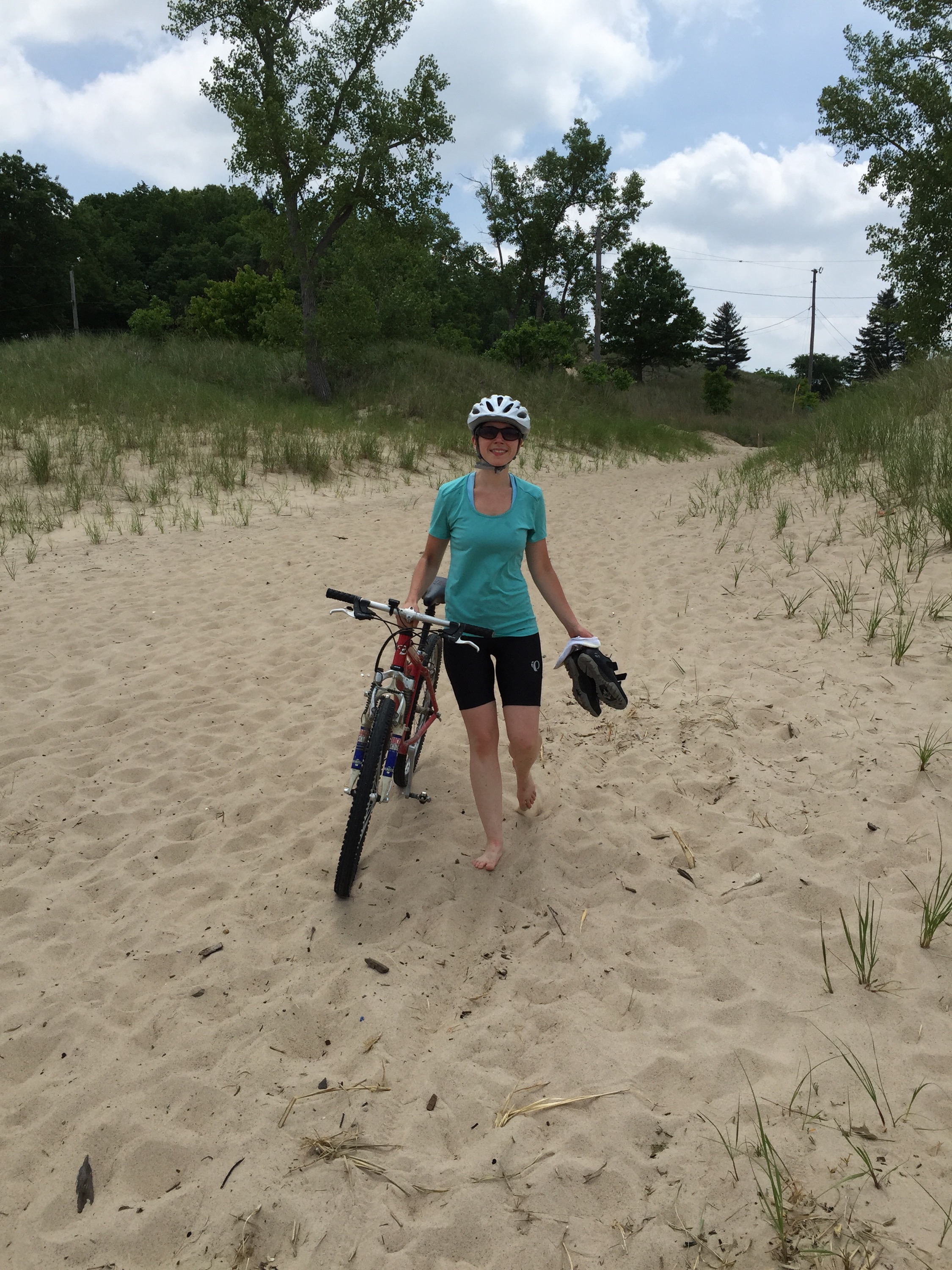 Mountain bikes are made for off-road. Their wide, knobby tires are made to provide grip. Lower gears mean they won't win any speed trials but they will allow you to get up those hills and over any obstacle you encounter. Modern suspension systems help smooth out the rocks, roots, logs and holes you'll inevitably encounter.
They Make A Bike Just For You
No matter what type of riding, in what type of setting, you want to do, there is probably a bicycle made for it. Road touring, mountain, BMX tricks, sprint racing, recumbent, and even one-wheeled unicycles! Don't sell yourself short by just buying the cheapest set of wheels you can find. Research, talk to knowledgeable people at local bicycle shops, try out a variety of bike styles and sizes, and learn what will best fit you and do what you want to do. Then get the best bike.
Yes, this might mean that you need more than one bicycle. Personally, I have two – a mountain bike for off-road and a touring bike for on-road. Both have their places and are appreciated when I use them. They are not interchangeable – I have ridden the mountain bike long distances and was exhausted the next day. Likewise I have tried to ride the road bike through sand trails, without any luck.
It's Not All About The Bike
There are hundreds of bicycle accessories. And all of them have thousands of varieties. Once you start riding, if you're anything like me, you will feel downright out-of-place when you don't have all of the gear. So many other riders look like professionals in their clothes and with their accessories – you'll feel like you stick out like a sore thumb.
After 1,170+ miles, I still don't have a jersey, spandex shorts, or bicycle gloves. While I can't tell you what you do and don't need, I can share what I find invaluable from the gear that I have.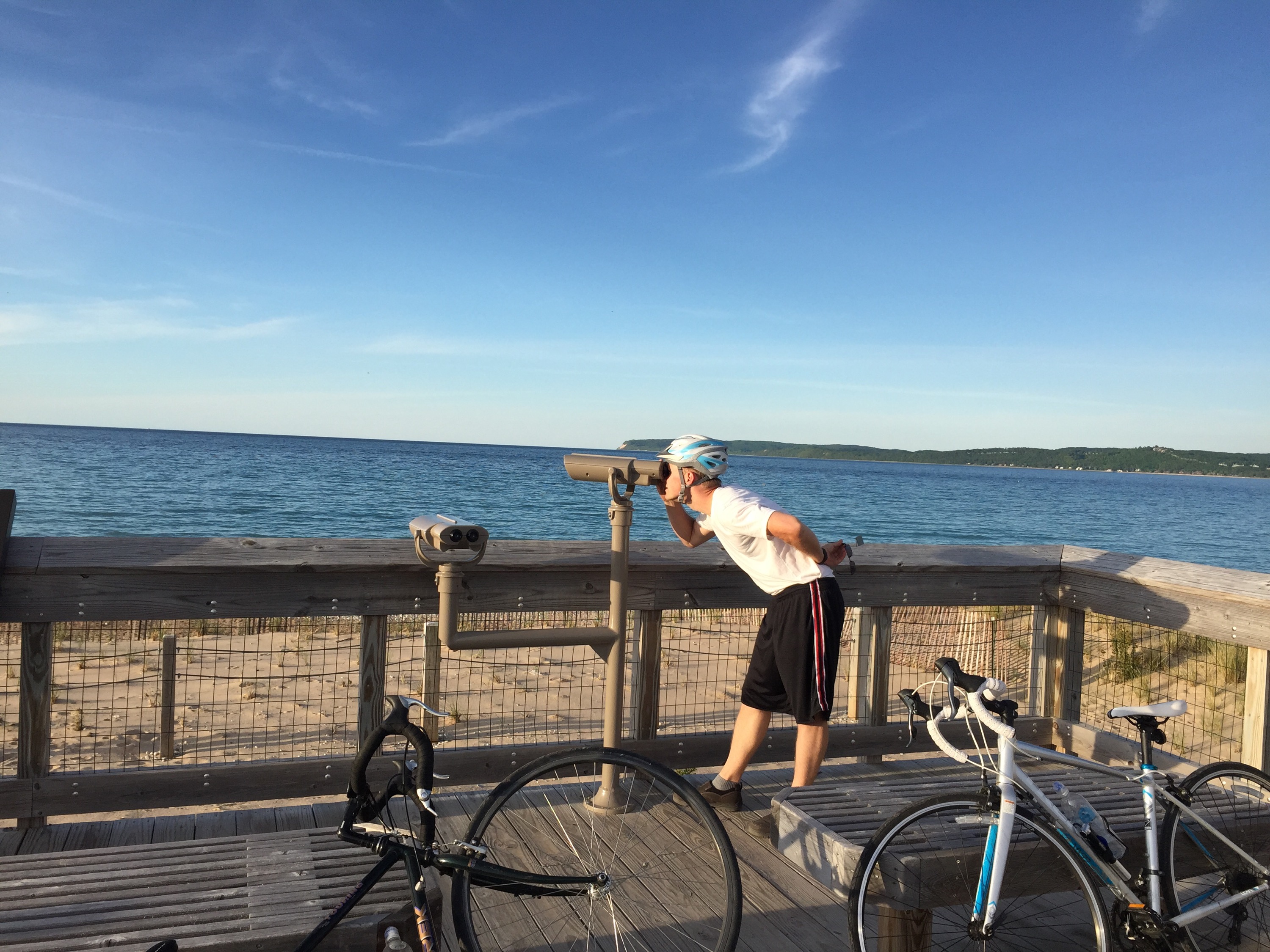 If you saw me ride past, you might notice that I'm wearing a wicking short-sleeved sport shirt from WalMart. Or spot the running shorts that I've had for years. Maybe you'd notice that I have on ye-olde running shoes sitting flat on my stock pedals – no fancy clipless pedals for this guy.
Some Things You Just Have to Have
You would see that I have on a helmet, at all times. Likewise, I hate riding without my clip-on rear-view mirror (due to my handlebar configuration the only place for me to put a mirror is on either my helmet or glasses.) Unseen would be the padded bicycle shorts that are underneath my shorts – these things make world of difference and were less than $20 on Amazon.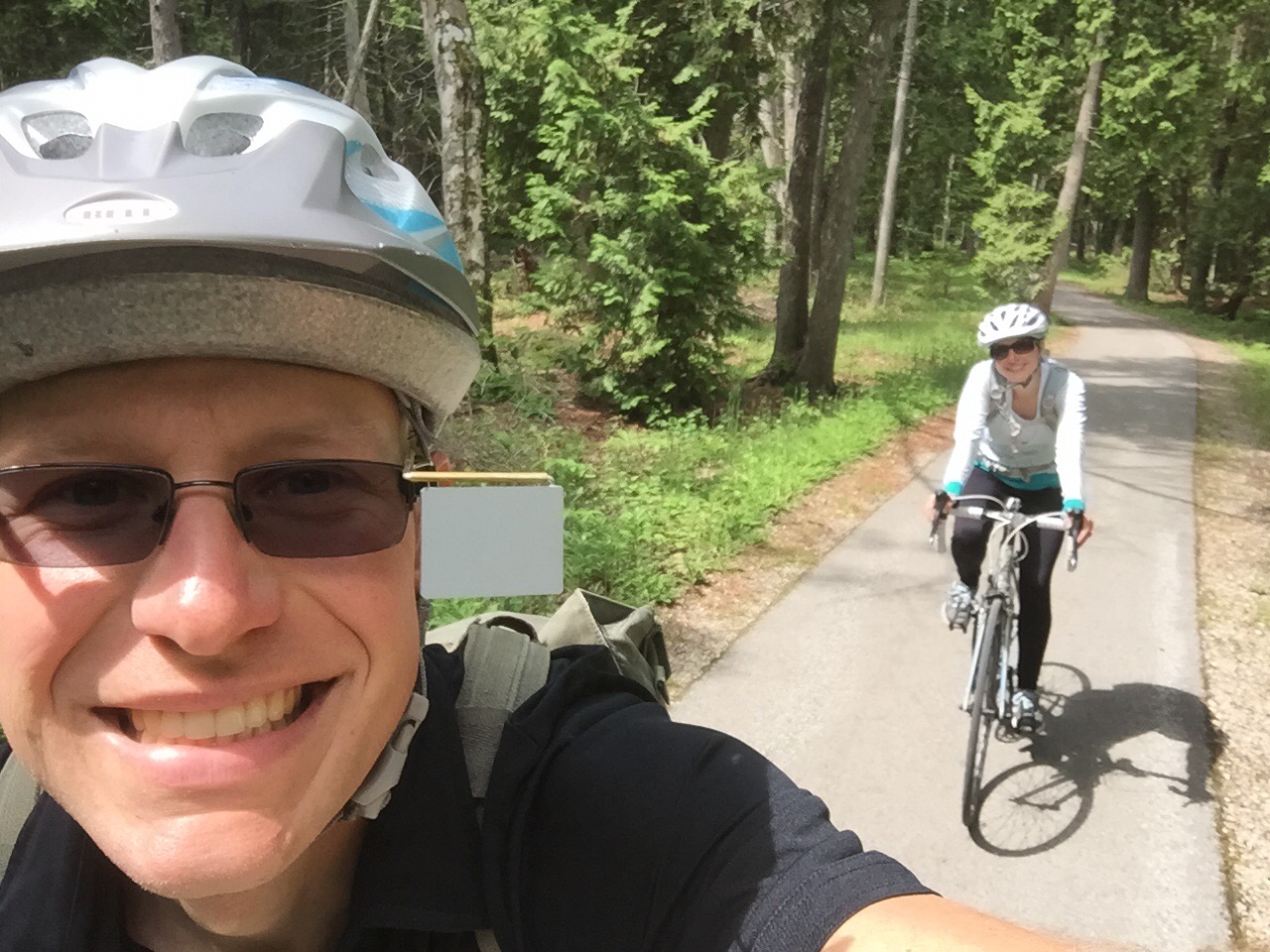 The water bottles in my two bottle holders are the same 23.7 oz SmartWaters that I picked up on a road trip months ago. They fit well in the holder and have an easily accessible flip-top lid that I can use while riding. Refill after each ride and I'm ready to go.
Maybe They Make A Difference
I hear good things about riding gloves. And everyone seems to be wearing a jersey. What kind of a cave-man doesn't use clipless pedals?
Maybe there are benefits to all of the other accessories that I am simply unaware of. One day, I'm sure that I will test them out. Until that time, I am a biker because I pedal.
Start with the bicycle and helmet, have fun, and build from there!