Journal entries are just that – the digital copy of my hand-written entries in my journal. If you aren't interested in the daily details of our adventure, feel free to skip on to the next "regular" post.
We watch our second movie from yesterday and then go see about extending our stay a second night since we don't have to be in Phoenix for 2 more days. Park is already full so no such luck. We quickly pack up and head back into the mountains – me on the motorcycle and Ashley following with everything in the RV. A few miles up the road is a turn about/parking area just in the Prescott National Forest. We leave the RV there and motorcycle on up to Sedona.
Along the way we detour to the Red Rocks State Park but don't feel like paying to get in. Beautiful country, though. We head into town but don't stay long. A quick walk around does it for us – it's very touristy.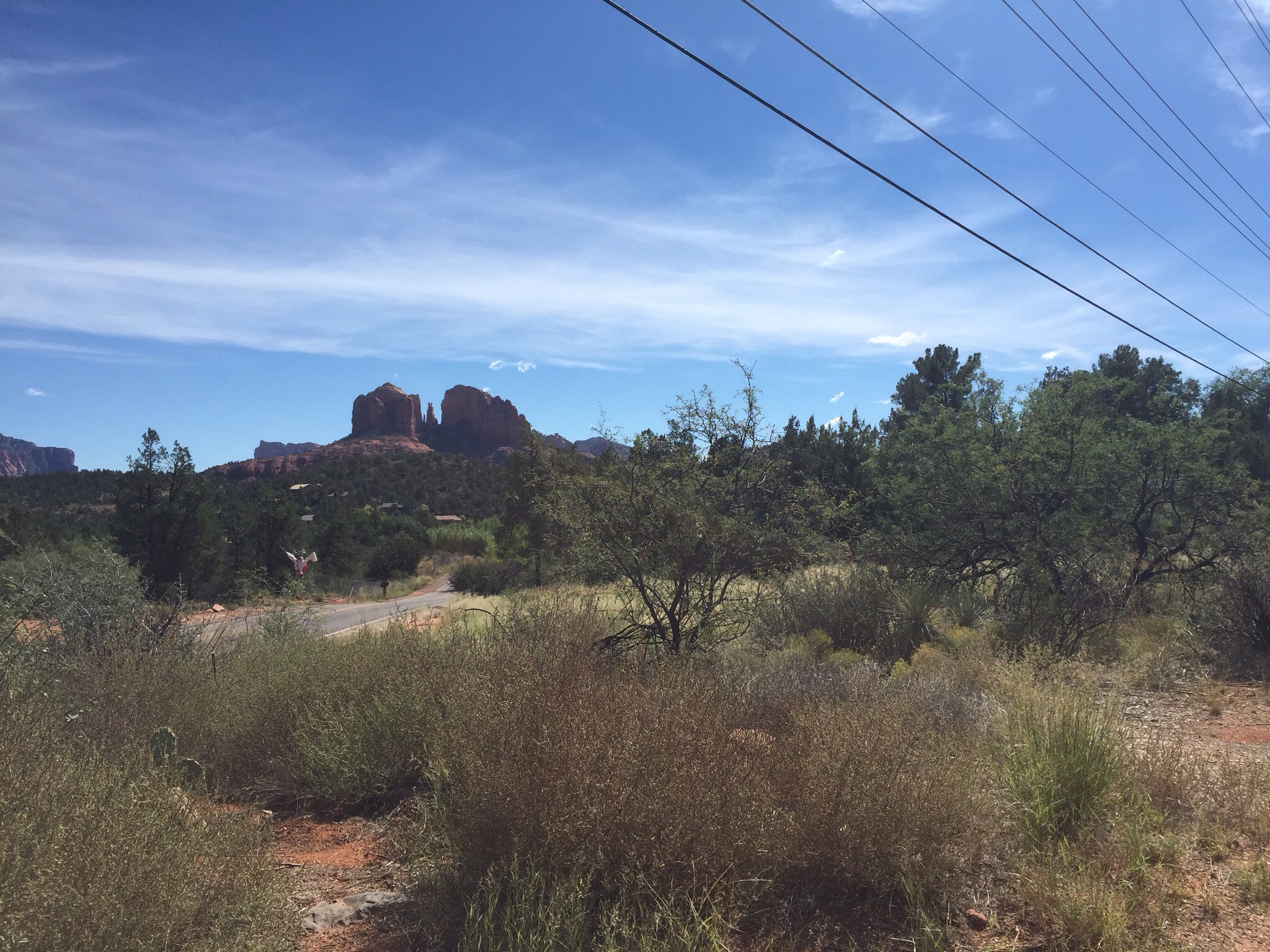 Back to Jerome for lunch (since it's on the way). Yesterday The Bordello caught our interest. A themed restaurant with fun names for their meals. I have the "Skinny Mistress" – a bison burger. Ash had a falafel pita – no fun name for her. Everything was delicious!
We head on after eating, load up the motorcycle and hit the road. Ash gets a nap while going down the interstate. Just 6 miles from Saturday's meeting place we stop at Arizona Mills, a mall that very much feels like Opry Mills in Nashville. I buy some new jeans at Old Navy (about time) and we head back to the RV. Another one is parked near us so we'll try spending the night.