Journal entries are just that – the digital copy of my hand-written entries in my journal. If you aren't interested in the daily details of our adventure, feel free to skip on to the next "regular" post.
After a morning close to home (Ashley yogas and bicycle rides a bit while I work on a web business idea) we hop on the motorcycle for a ride over the mountains to Jerome. It's an old ghost mining community turned artist town and our cashier and man behind us in line yesterday at Trader's Joe said it was well worth the trip.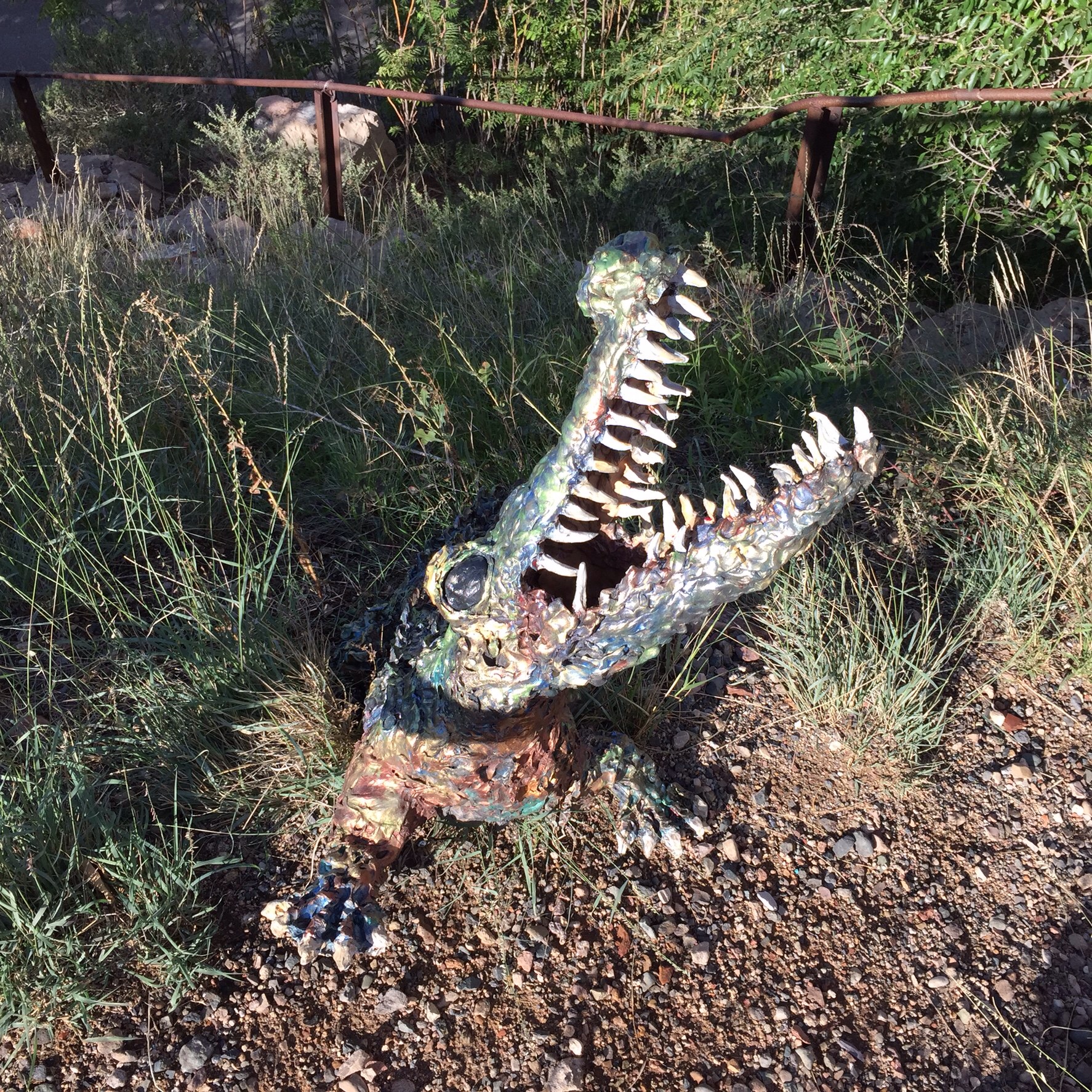 The ride over the mountains is a lot of fun and it's a nice little town. We walk around and stop for a snack with a beautiful view over the valley.
Then we ride back toward home, returning and picking up a couple more movies for the night. What luxury!
We wonder if some of the well-known motorcycle rides will be a dissapointment. We've been on a lot of spectacular roads here recently, whether great views or just really twisty as they work their way up or down a mountain range, or both at the same time. Guess we'll find out when we get to some of them.