After breakfast we packed up and headed to the Arizona-Sonora Desert Museum and parked for the day. Left the RV in the lot and headed across the street for the King Canyon trail up to Wasson peak. A bit of a climb, we're definitely out of practice, but the scenery was beautiful and much better than we expected. Based on what we'd seen around Phoenix and what we'd heard from others, there was no way we expected to enjoy the view – but we really appreciated it. Greener than we anticipated, and interesting with the combination of mountains interspersed between flat lands.
Windy up on the peak, though, and thus chilly. We snacked and then headed back down, ignoring the mine shafts that we'd peaked into on the way up.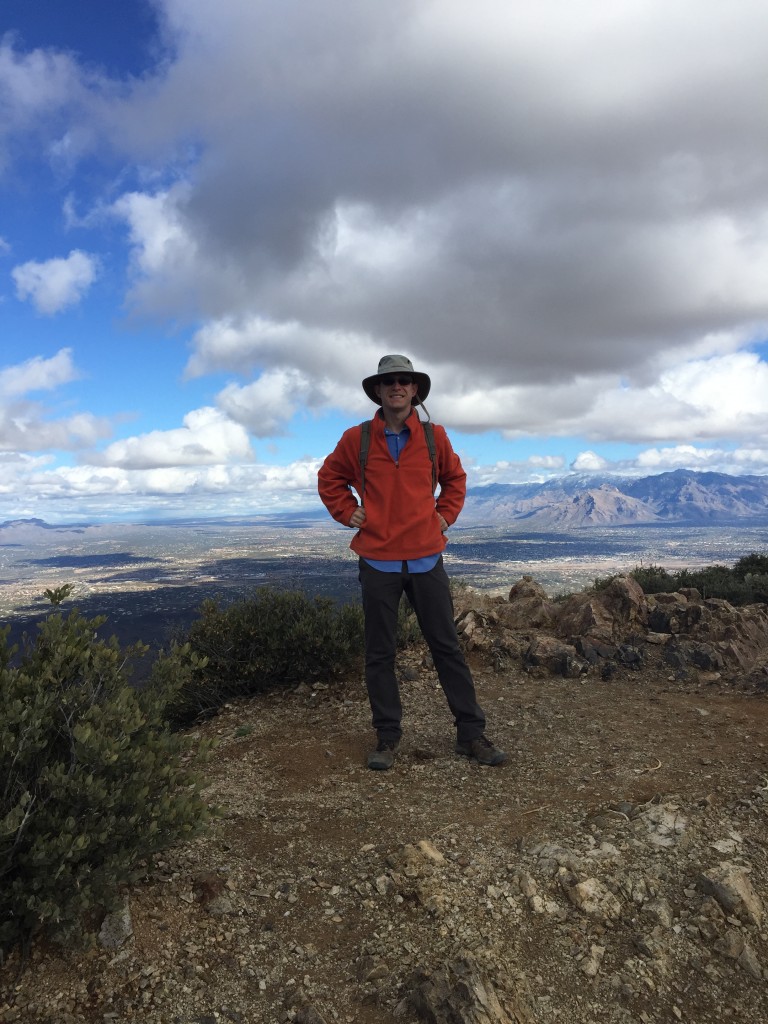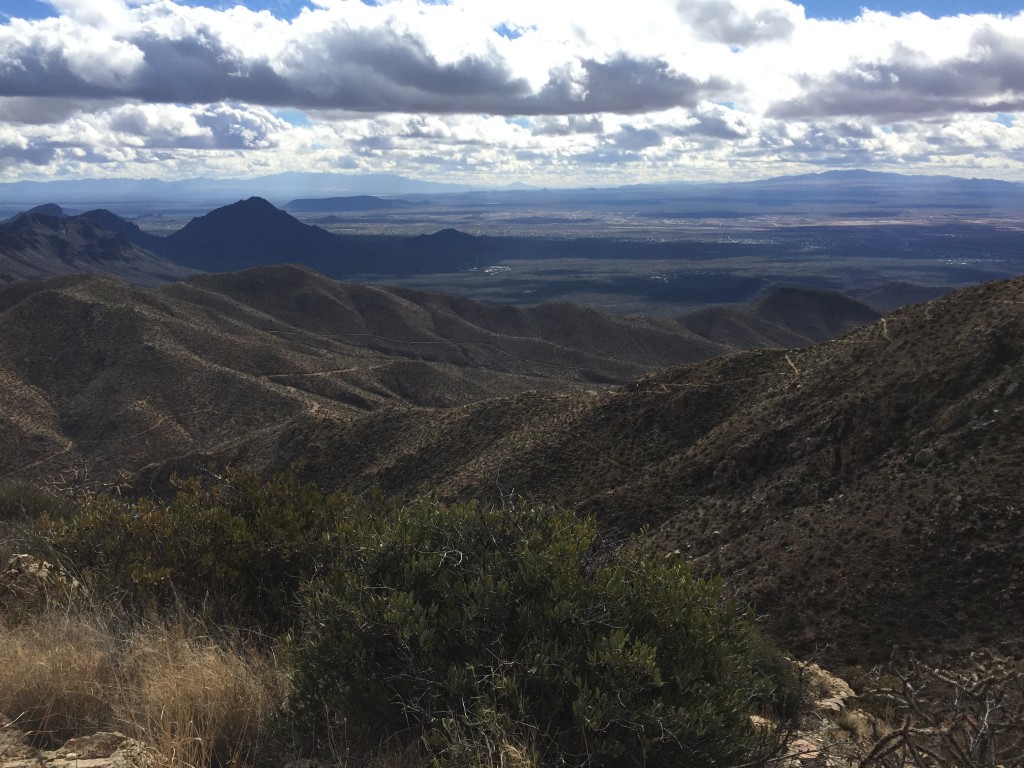 Back at the RV we ate a cold lunch (no generators in the museum parking lot) and debated on heading into the museum or not. It received rave reviews from Jo (our boss's wife at the tree lot) and so we decided to give it a go. On in we went, and are we glad that we did!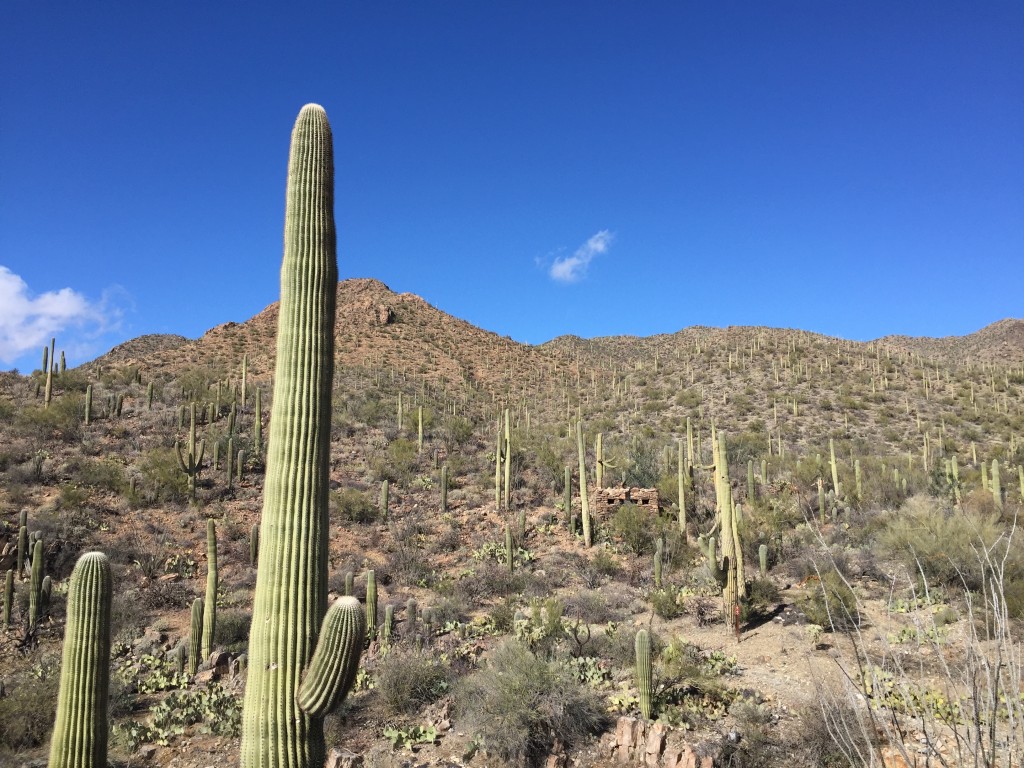 The desert museum covers the desert, from gardens to animals, caves and mines to birds and bees. It was a combination zoo, aquarium, garden, aviary, and science center. We had to rush through due to pending closing time, but were able to see just about everything, though we didn't get to work our way through the maze nor were we able to read all of the plaques. The mountain lion sat, inches away from us, for a few moments. We spelunked our way through the cave. In short, we had a fabulous time – if only we'd had more time to enjoy it. But this means that it's worth coming back to and now we have soemthing more to look forward to on a return visit.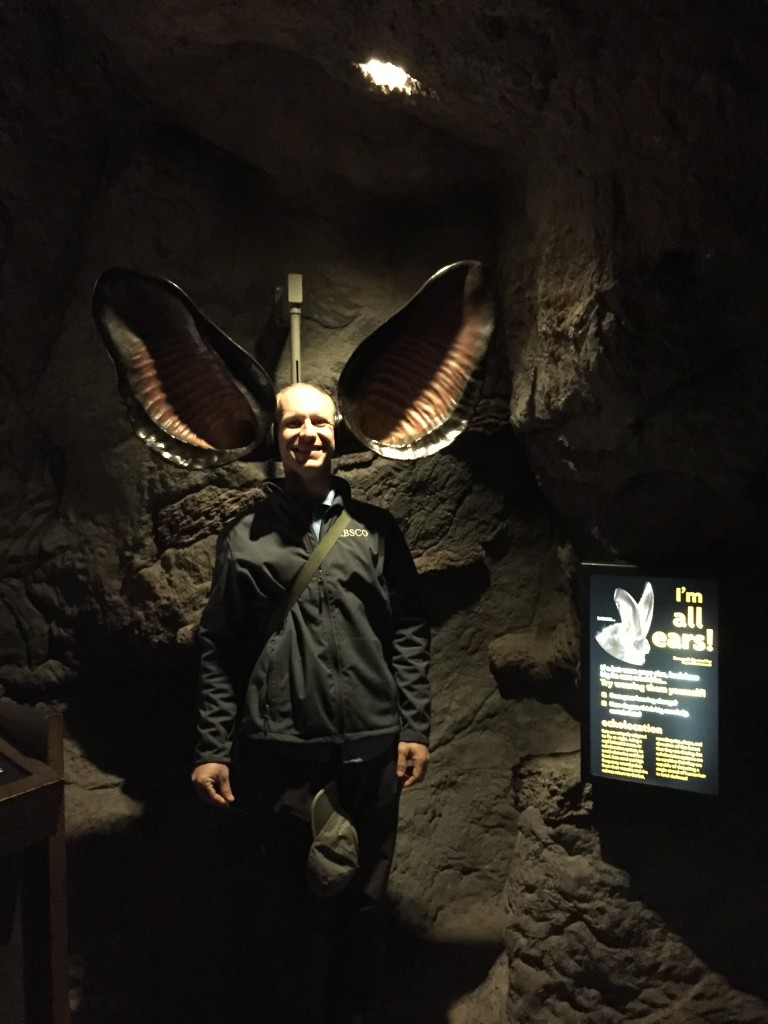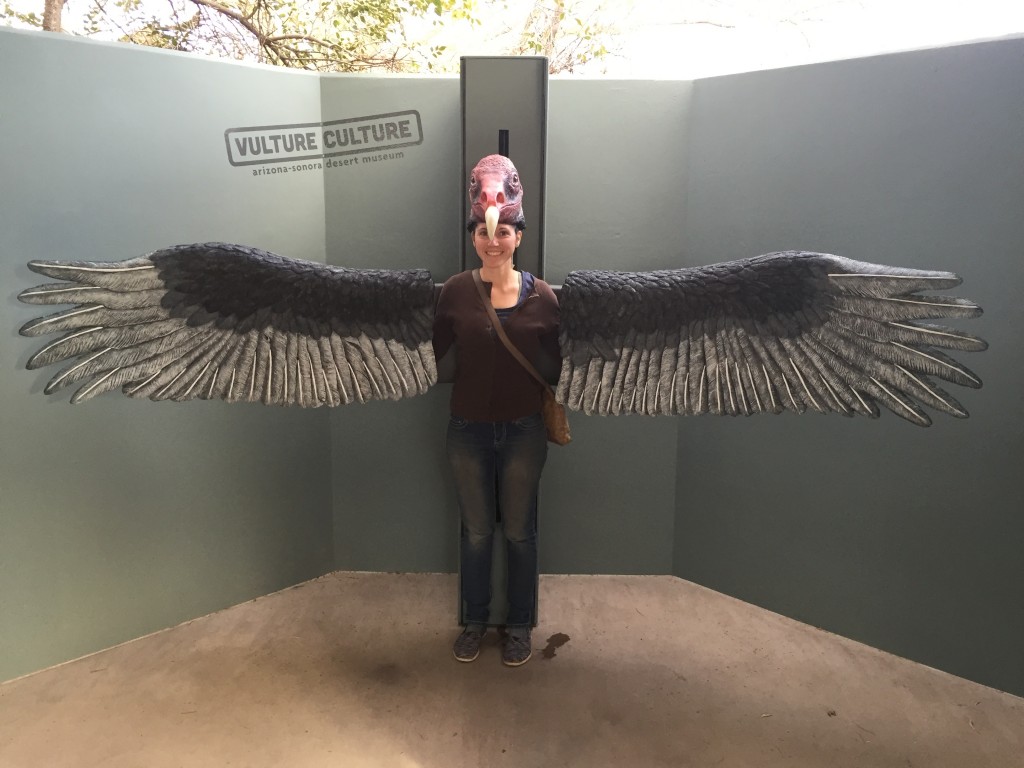 It really is laid out extremely well. Rarely are you in sight of other exhibits so it feels like you're out in the desert, exploring. That's a lot of fun. And there were quite a few activities for kids to do – it would be a great place to come with family.
Back in the RV, we head to the nearest Walmart for an easy over night stop. We don't see a laundry mat on the way so tomorrow we'll do that never-ending chore while hiding from the forecasted rain. Looks like weather is going to be pushing us west. Or at least not really letting us go east to explore New Mexico, as was our plan.