Upon first seeing me this morning, Carol sang Happy Birthday to me!
Ashley treated everyone to bananacakes, turkey bacon, and scrambled eggs for breakfast.
Bill and Carol headed to the office while Ashley and I got our bicycles out and ready. We headed out for our bike ride – intending to ride 34 miles (riding my age) but weren't sure about the hills. We found a suggested route for the area that was about the right distance, but had to stop every couple of turns to see what the next steps were. Between the stops and the hills, we were both surprised when we hit the 10 mile mark – that's it?!
Our route went right past Wilson Creek Winery – which we'd received multiple recommendations for. So we stopped in for a bit of a break. They have a beautiful property and we greatly enjoyed checking out the grounds. A glass of wine each was a nice treat and refreshing. We listened to the live music, chatted, and generally relaxed for a bit before heading back out.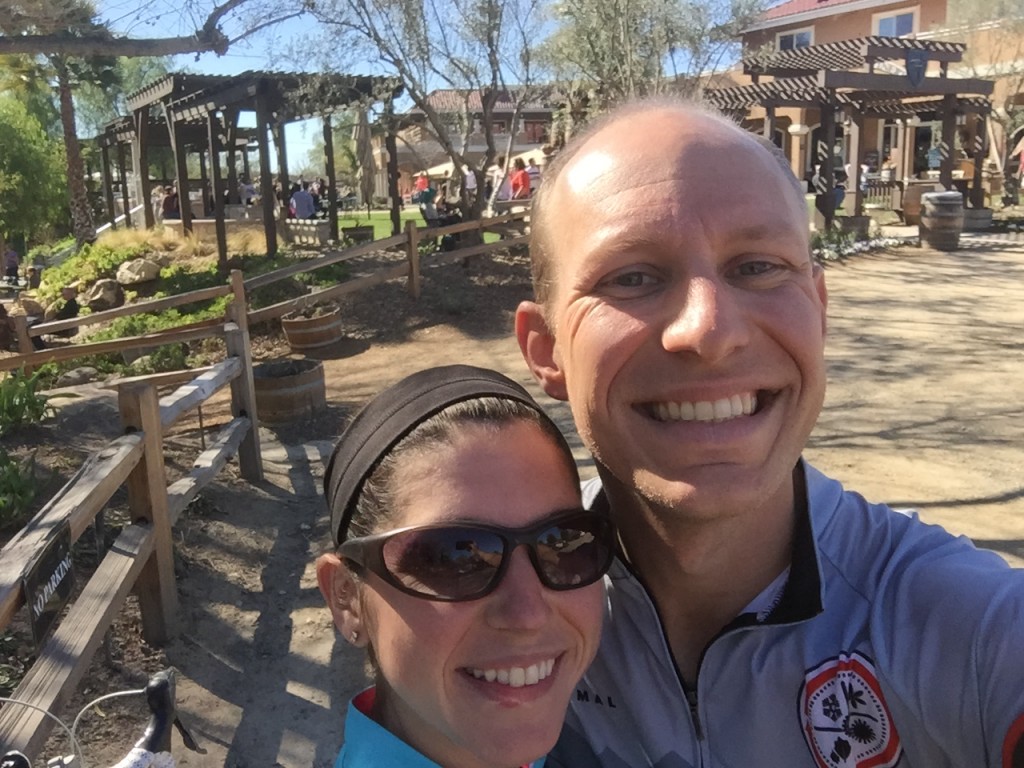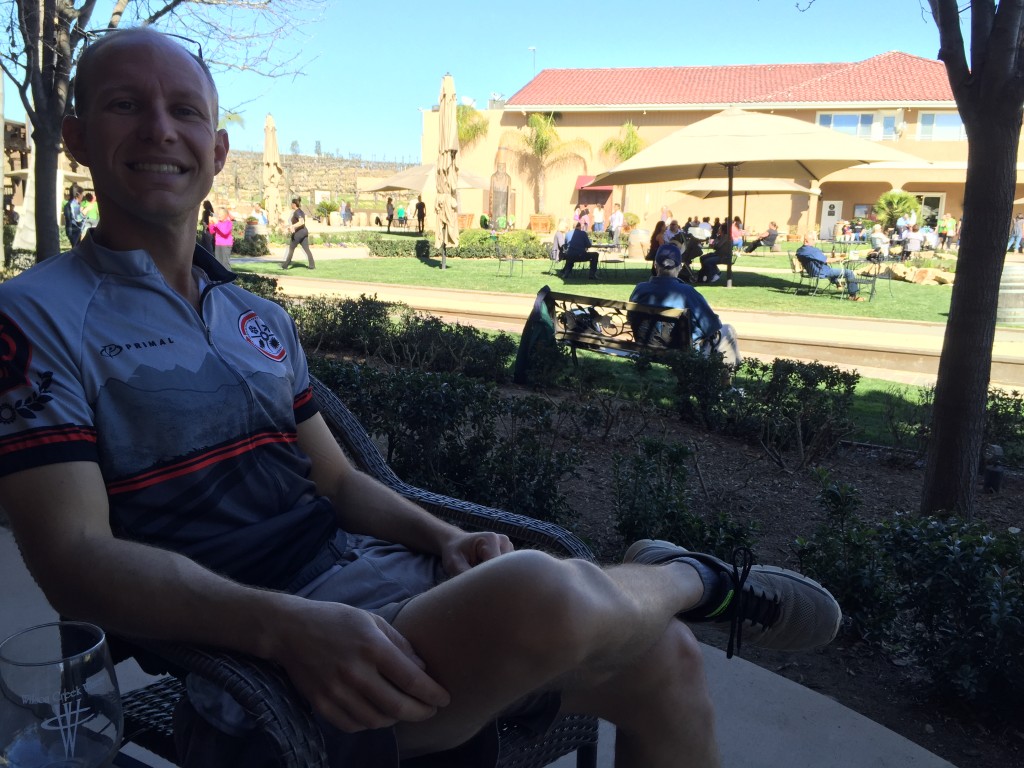 Along we went, enjoying the beautiful country side. What fabulous views! We ended up back at Pauba road, but at the base of the big hill! We're tired and don't make it far up the hill before we stop and walk. A woman passes us – "I hate this hill." We don't disagree. At the top, we begin pedaling again and it's not too long before we're back at the house. A couple of loops through the neighborhood and we're nearly done. One last jaunt down the subdivision side-roads and we finish with 34.08 miles. Just about exact!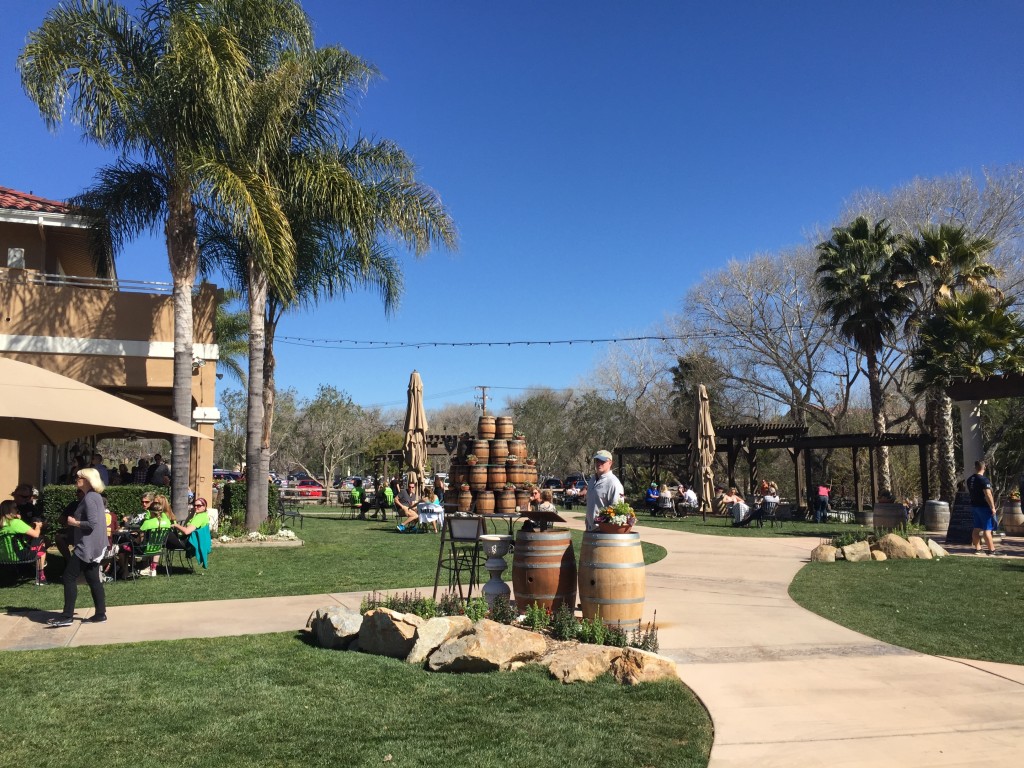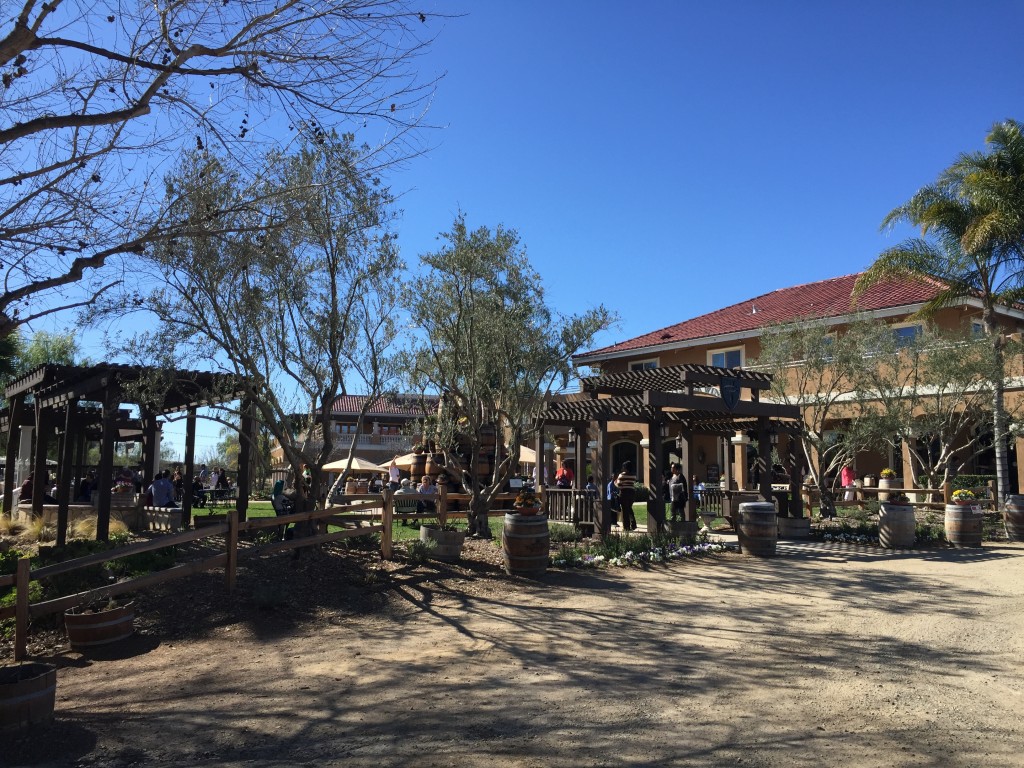 We hop on the motorcycle and run to the grocery store to pick up a few items for a surprise that Ashley's putting together. Back at the house we grab showers and are ready when Bill and Carol get home. For my birthday, they're treating us to dinner. We head to a Mexican restaurant (Guadalajara) and enjoy some fabulous supper – everything's delicious!
Back at home, Ashley puts together my surprise – some absolutely amazing cupcakes. Chocolate cupcakes with a chocolate ganache inside and topped with whipped chocolate frosting. As much chocolate as she could put together. 😀 All made from scratch. Wow. They're dense and heavy and fabulous!