Journal entries are just that – the digital copy of my hand-written entries in my journal. If you aren't interested in the daily details of our adventure, feel free to skip on to the next "regular" post.
While we are eating breakfast, Dale pulls out. So definitely no guests over for supper. After breakfast we strap our day packs to the motorcycle and gear up for the ride up to the trail head. It's only a few miles short of the pass on the Beartooth Highway so extra layers are needed for the bike ride.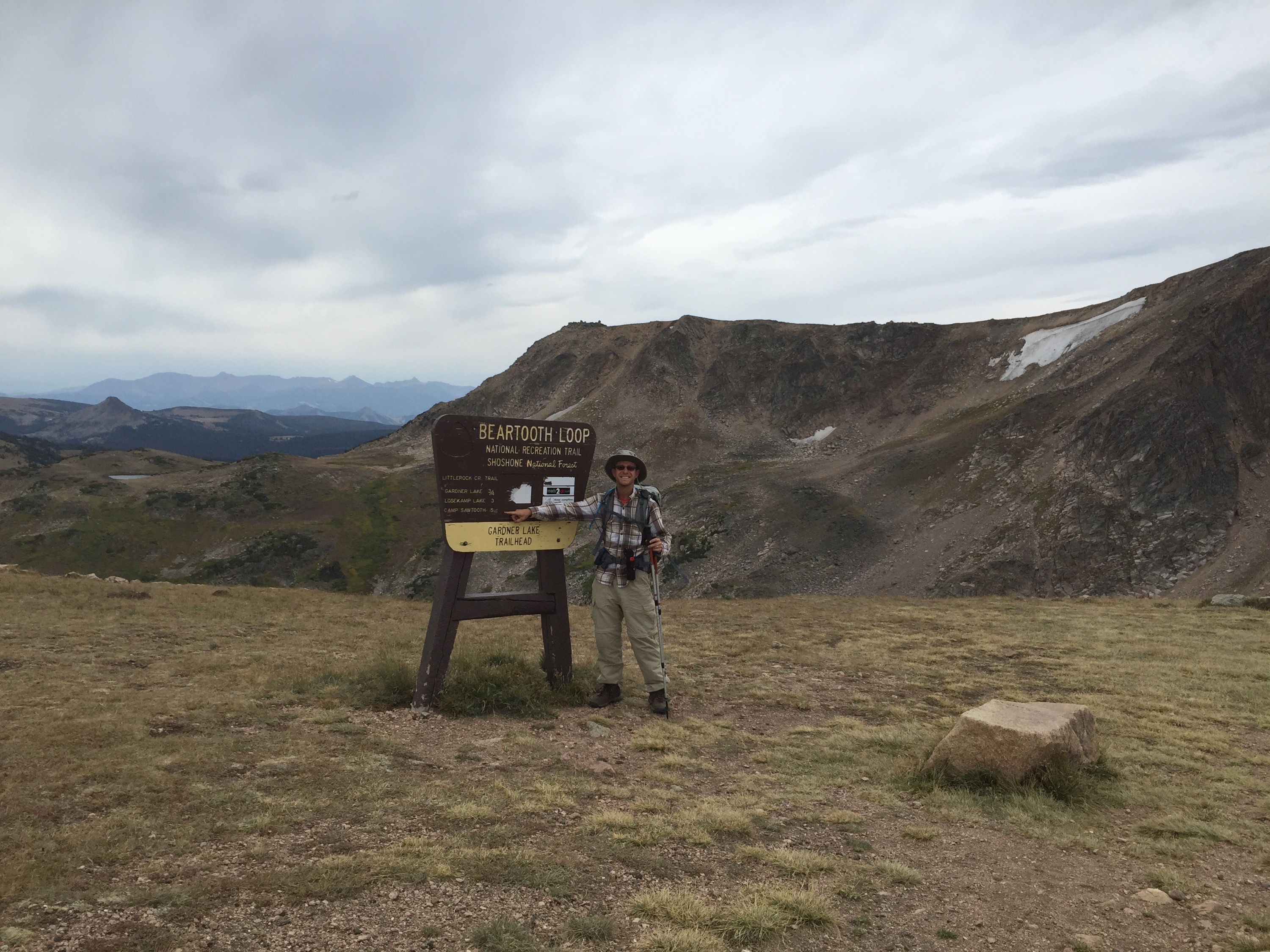 The Beartooth Loop trail is 10.8 miles and it's actually in Wyoming. We start off overlooking Gardner Lake, mosey down Littlerock Creek and generally circle around Tibbs Butte. The trail meanders through a variety of environments – grassy fields, lush pine forests, and rock-strewn avalanche paths.
Somewhere in the woods we stop for lunch (Cliff bars and peanuts/raisin mix – our standard) and Ashley mentions how dusty these peanuts are. That reminds me of her fond memories of eating peanuts and drinking (root) beer in the garage with Don. I suggest that we should have an "In Memory Of" day. Peanuts and beer for Don, BBQ for Unky Doo, Licorice for Dad, pancakes for GDad and jalapeno poppers for GMom.
We had previously suggested having separate days for Finland and Ireland celebrations to commemorate our visits there. So another personal holiday fits right in.
On we go – past Stockade Lake (which was definitely worth the hike!) and then to Losekamp Lake. Losekamp has a rocky island out in the middle. We sit and snack before I refill my water bag.
Clouds seem to be following behind us so we hurry along back to the trailhead. Tibbs Butte pass is just over 10,060 feet. We make it back to the bike and no rain has caught us yet. We hiked down and back up at least 2,000 feet of elevation over these last 10.8 miles. Not a bad change for about 6 hours.
We made it!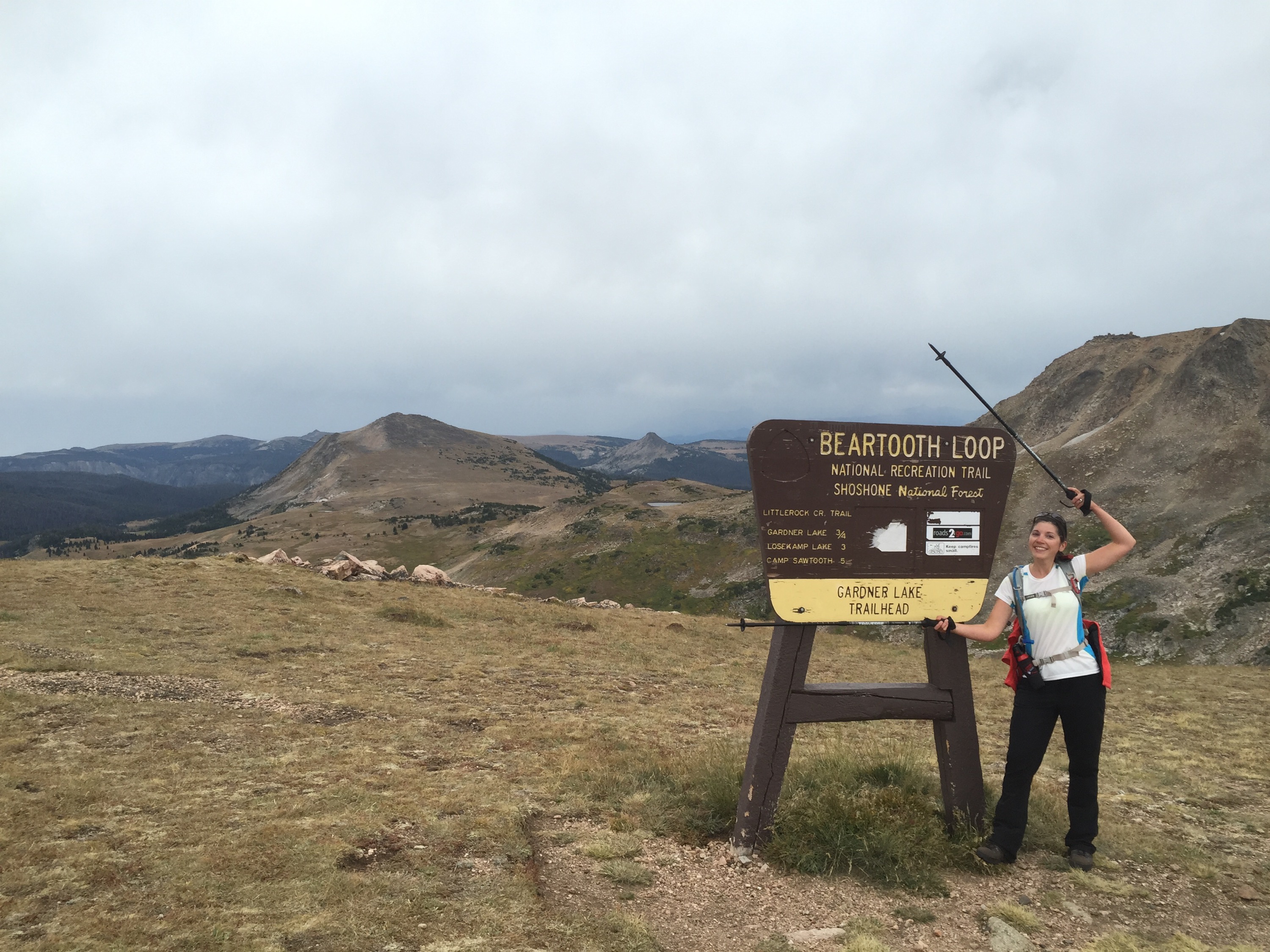 Back down home we scoot. We eat supper by the campfire, only our second on the whole trip! Certainly enjoyed it – only missing s'mores ingredients as the sun set and the temperature dropped.
While fire-gazing we chatted more about our "In Memory Of" day. Though the action is eating or drinking something that we associate with the person, the point is to consciously remember them and to share the memory. Food and drink is just a shortcut to that. More than one item comes to mind for most, so we can create a list and do something different every year.
Ultimtely we settle on two dates – June 2 for Ashley's "In Memory Of" day and August 2 for Matthew's "Gone But Not Forgotten"day.
Along the way we also set May 1 as Finish Day and Mar 17 as Irish Day in honor of our visits to those countries.
As the darkness creeps in we douse the fire and head inside to read and for bed.