It's awfully windy this morning, rocking the RV back and forth. Apparently there was a 4.0 earthquake north of us (about 77 miles) – and so we can say that we've experienced a (little) earthquake in California. Of course, we didn't realize it until we saw it on the news that evening. 😀
We unloaded the mountain bikes for a quick ride down the road before packing everything up for the road. We stopped at a Target for a coffee break (Ashley got a 2016 planner) and we used their wifi for a bit.
On to Temecula! The GPS took us directly through the mountains – it was a beautiful trip, vibrant, green, with some fabulous views! And on the motorcycle it would have been a splendid way to pass the afternoon. While the RV made it just fine, it was a twisty mountain road and we pulled over frequently to let the built-up cars pass by us.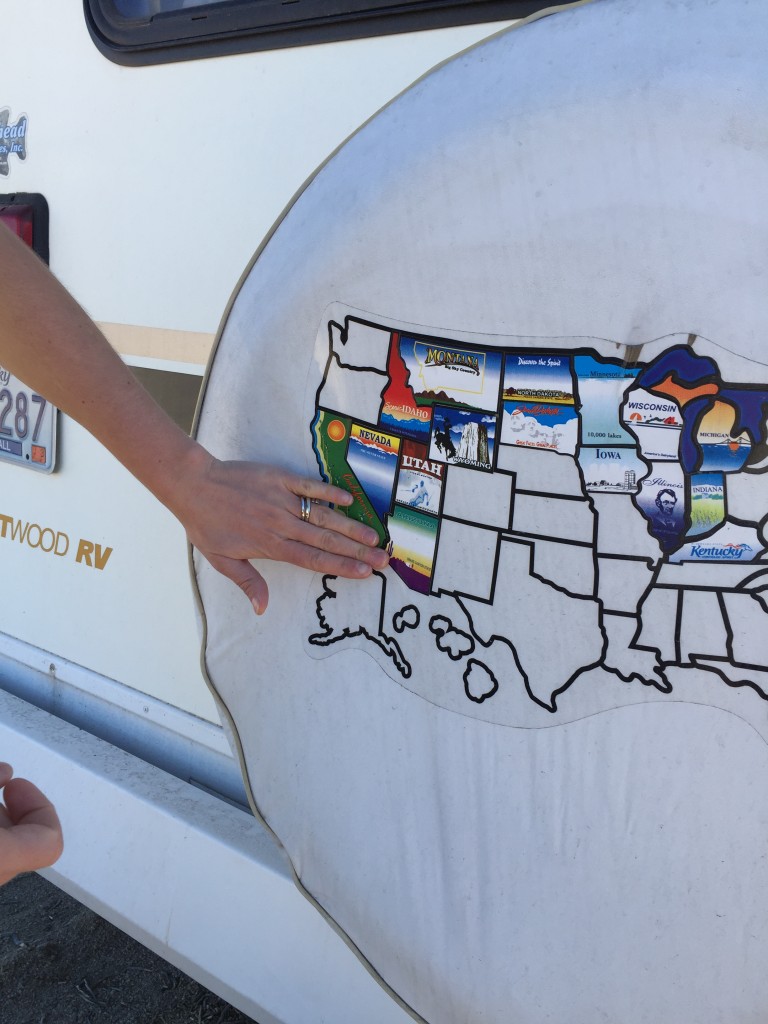 Arriving in town we were met by Bill as soon as we stepped out onto the sidewalk – he spotted us pulling up. We had a fabulous evening/night chatting with Bill and Carol and were then joined by Dan, Michelle, and their girls. The kiddos were quiet and shy at first (we were a mute button) but warmed up to us and were soon their rambunctious selves. Carol made a delicious supper.
We settled into the guest bedroom, feel more than welcomed and are absolutely thrilled to be here!