Journal entries are just that – the digital copy of my hand-written entries in my journal. If you aren't interested in the daily details of our adventure, feel free to skip on to the next "regular" post.
Raindrops on the roof woke us before the alarm went off. Cautious of getting stuck in the woods with the ticks and mosquitoes, we pack up and head back to the roadside park where we rode our bikes yesterday. There we had coffee and breakfast and decided to motorcycle over to Norway, MI to visit an alpaca farm.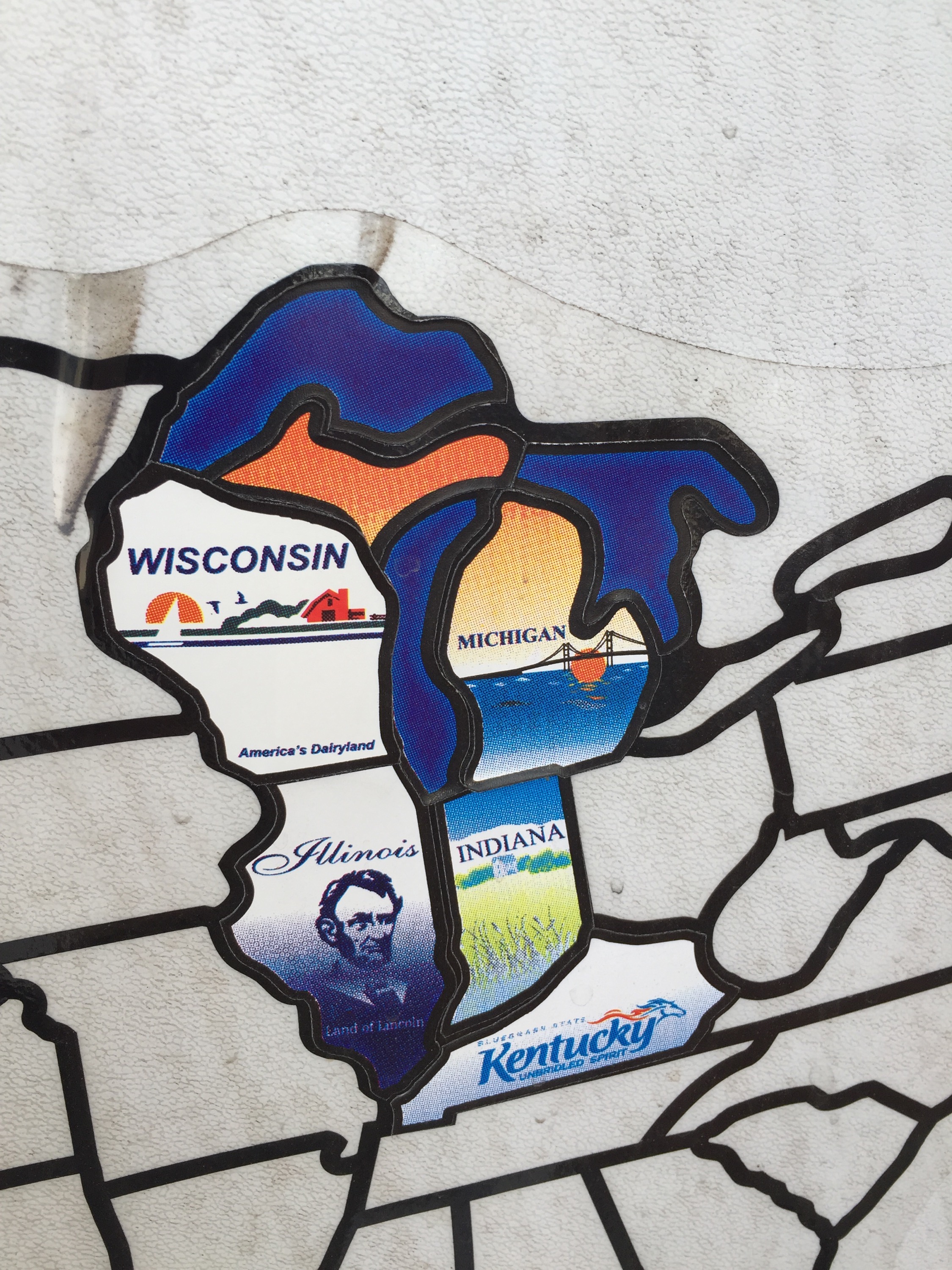 We leave the park and head into Eagle River, crossing the Wisconsin border. There we find a public boat ramp with a bit of parking space and leave the RV. We unload the motorcycle and head out to visit alpacas!
So glad I kept those motorcycle chaps! It didn't feel that cold outside but the weather said 56 and it quickly got cold on the bike. We headed straight through the Nicolet National Forest and eventually crossed back into Michigan.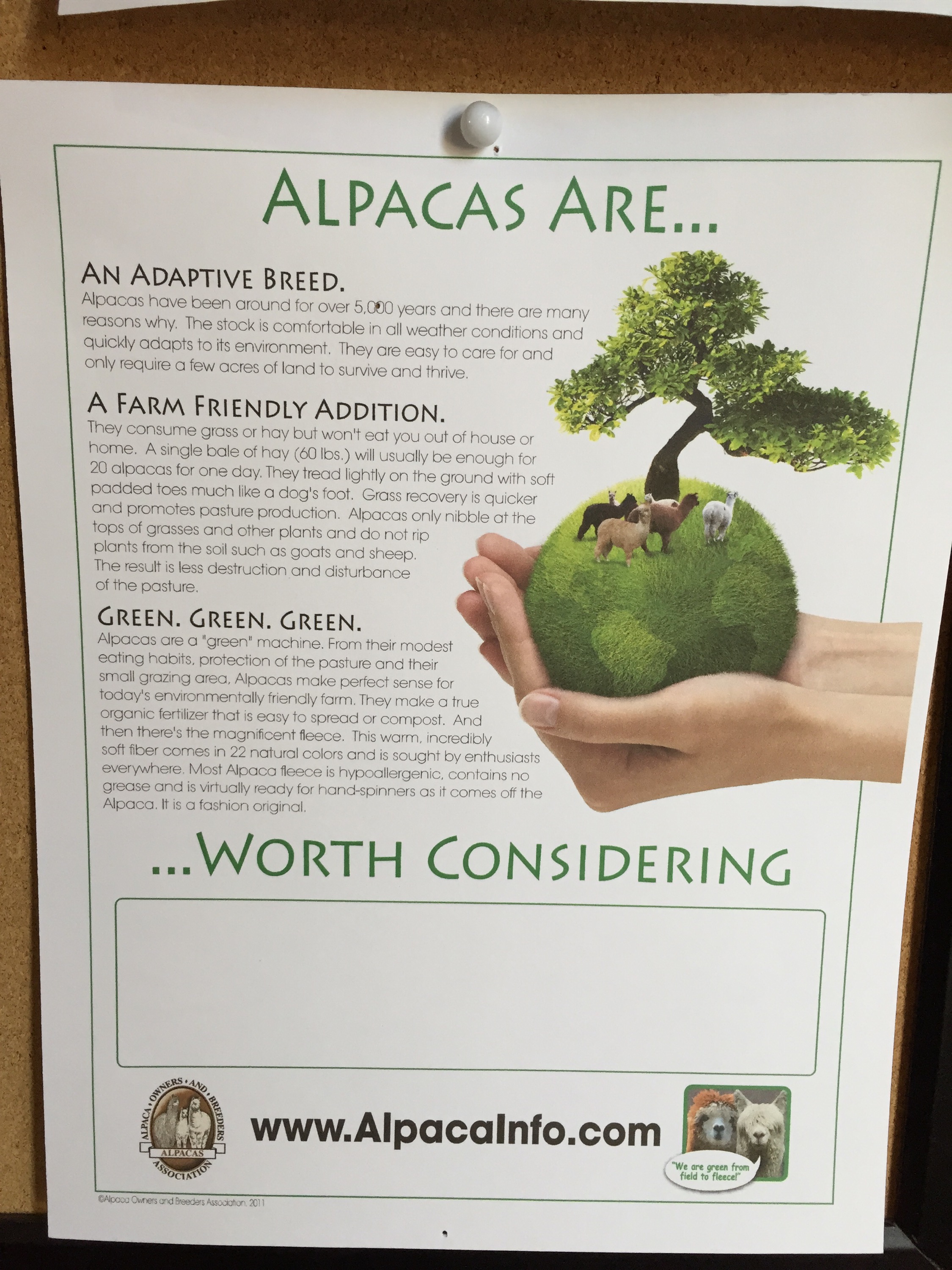 Now we've been to the end of the rainbow, but didn't find a pot of gold. We found alpacas! Rainbows End Alpacas farm was neat – got to check out alpacas, tour the store (full of yarn, wool clothing, and books) and the owner suggested a nearby state park to check out.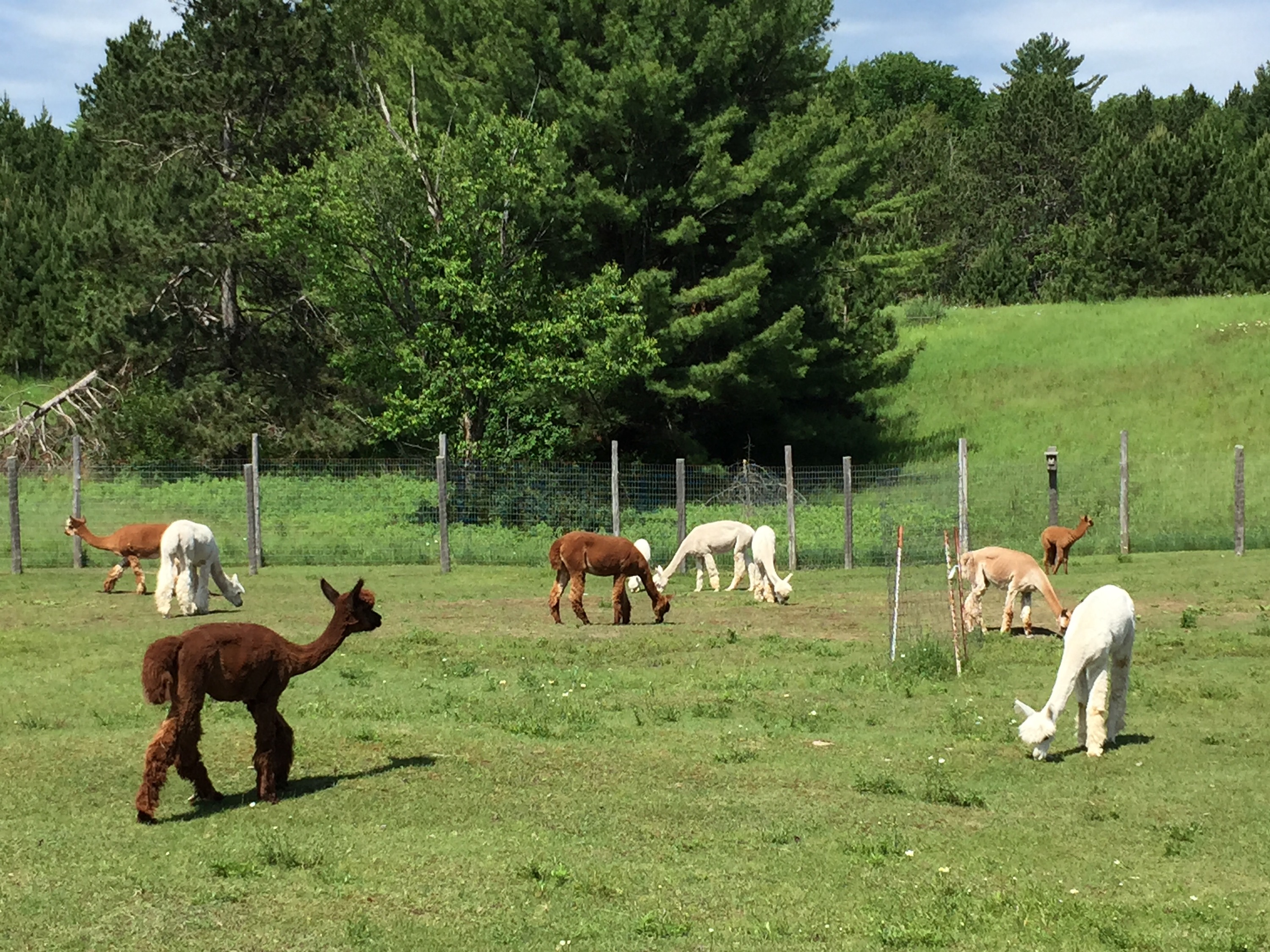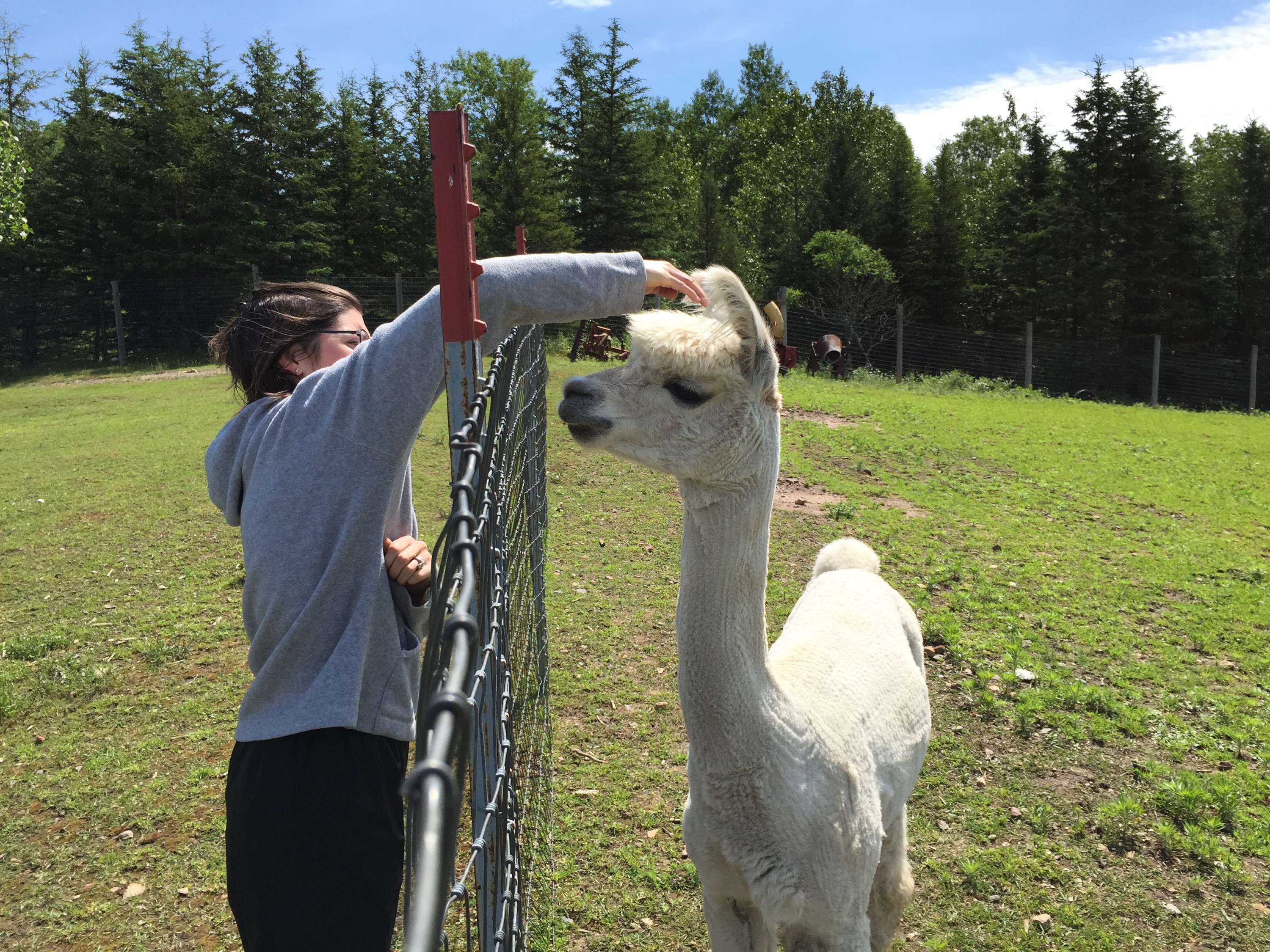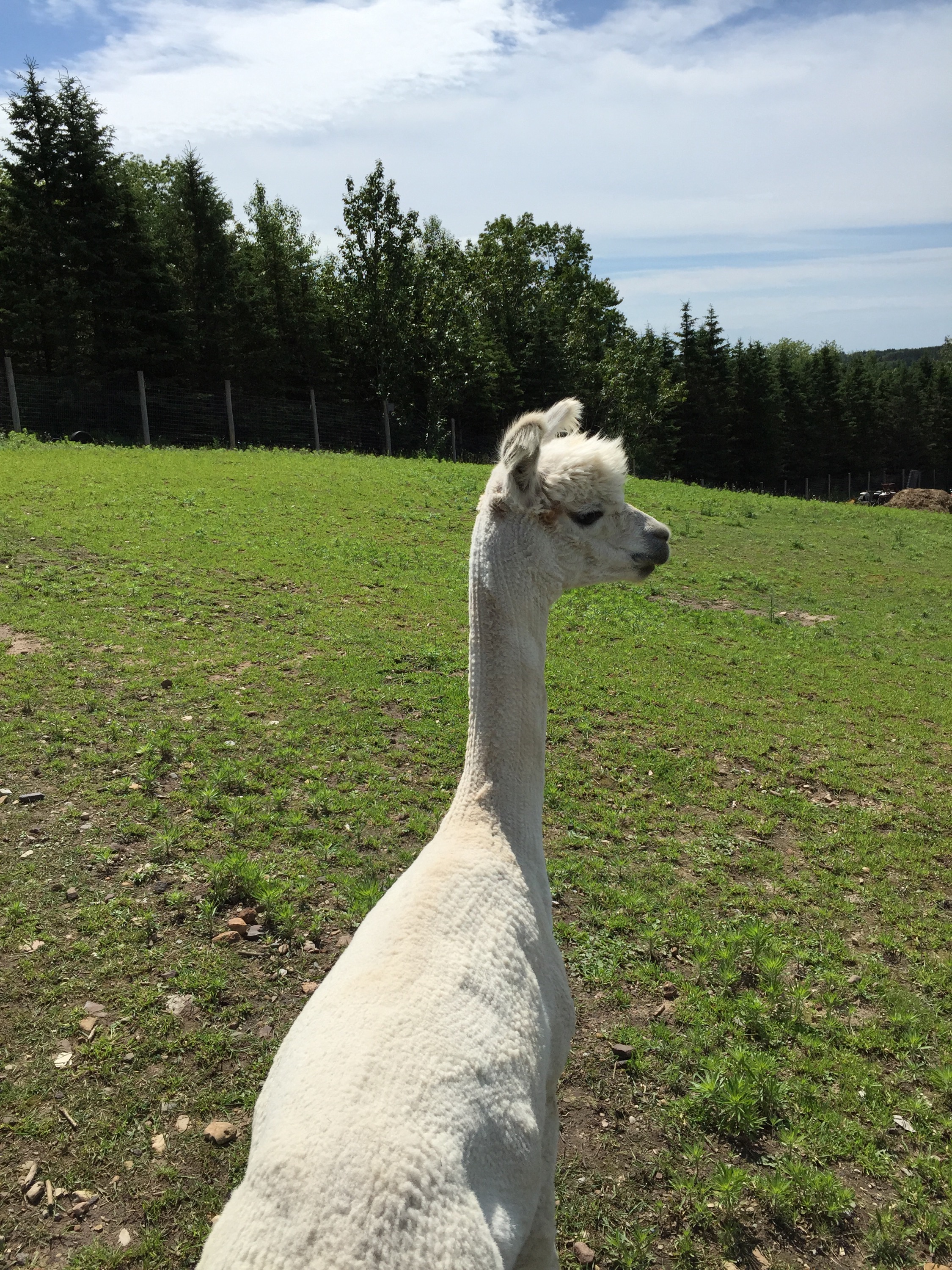 We followed their directions and circled through the park before heading back to a roadside park with a waterfall just up the road. We're loving these roadside parks. They're super convenient and so far have had great little features – on top of being well maintained.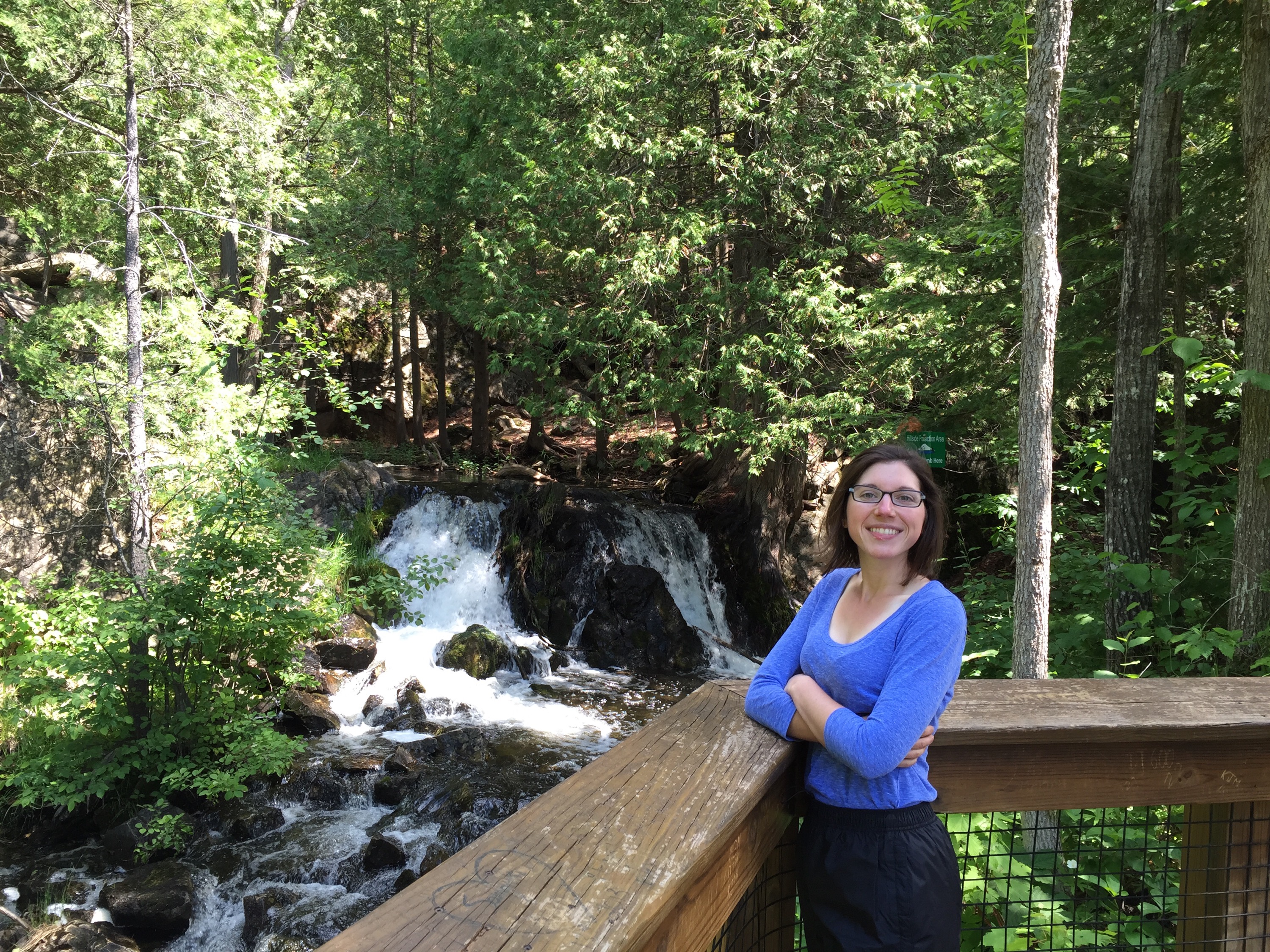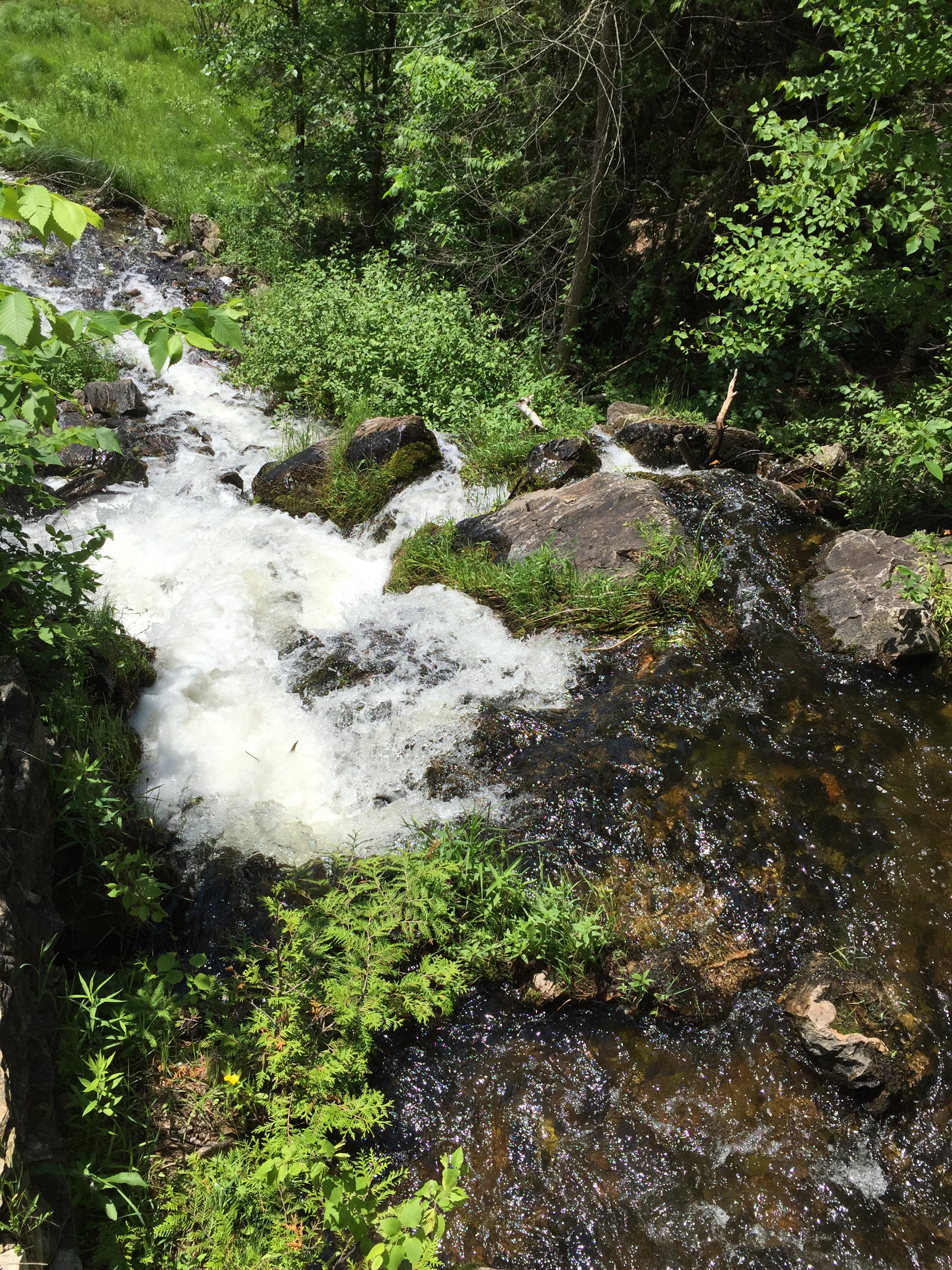 During lunch we discussed our future homestead. Ashley wants to raise Alpacas, lavendar and chickens while I want ducks, rasp/blackberries and something like daffodils. We both want fruits and veggies as well.
We finish our picnic of summer sausage, cheese, cucumber, tomatoes and grapes, and head on back. Deciding not to stop at the coffee shop is apparently a good idea, as we make it back and load the bike just a few minutes before the rain hits.
On down the road with no final destination in mind. There don't appear to be any good overnight spots so we pull into the Chequamegon National Forest to try out a campground. Unfortunately, the first one we come to has been closed due to budget cuts.
Dear Forest Service – why the heck do you close things! Don't – just leave them open but unattended. Remove the trash recipticals, lock up the pit toilets and let the public continue to use them at no cost. Viola! No more maintenance costs yet still happy campers!
We head on down the road, looking for the next campground and happen upon an old pull-off that looks promising. After an initial inspection we back on in. Definitely visible from the road, but we are at least the required 50′ back per the dispersed camping rules. Lovely view of green from all of our windows.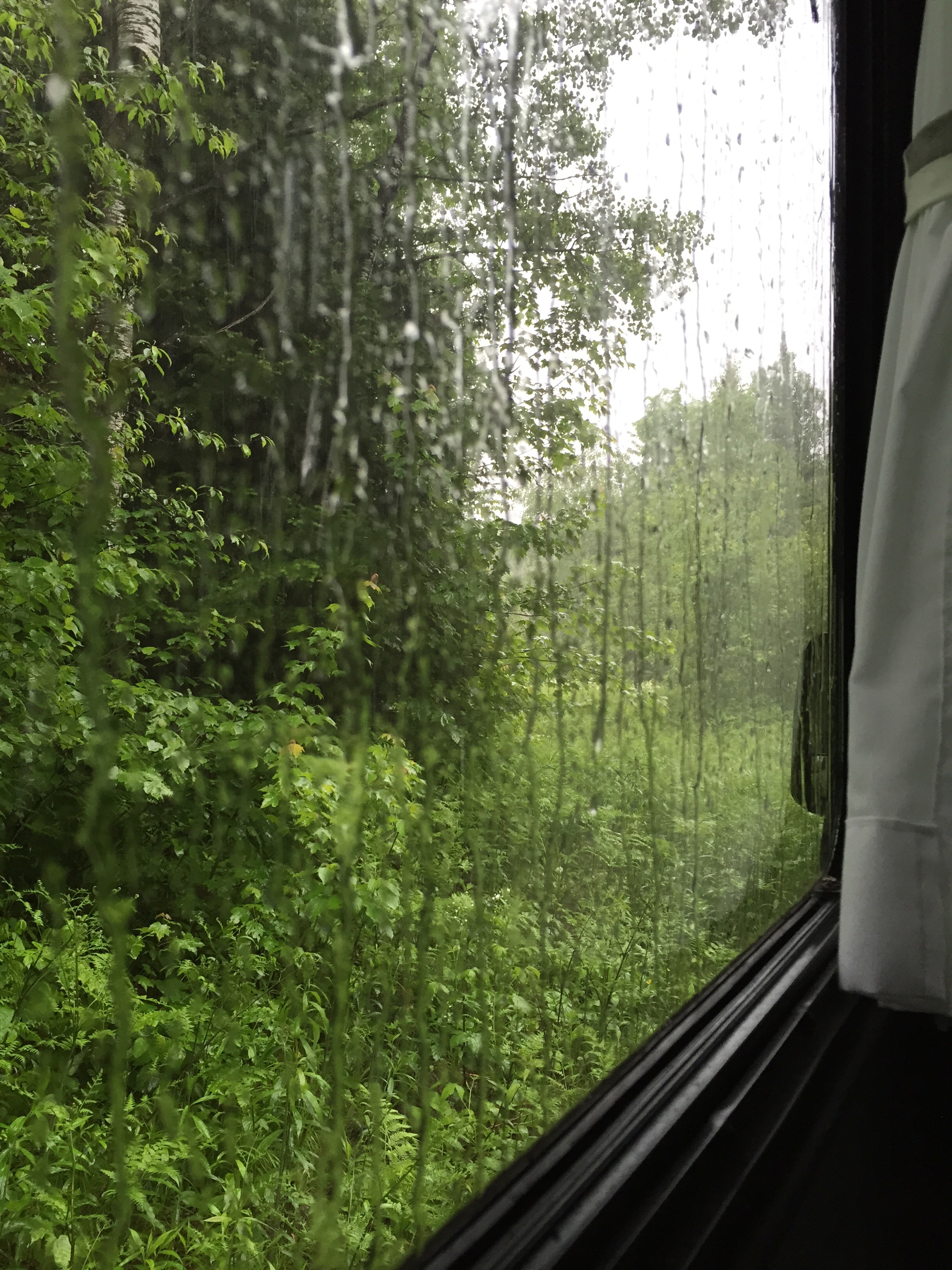 I grab a quick nap to help my headache while Ashley makes sauce and spaghtti squash. Plus a delicious salad! We eat and Ash grabs a shower before we head to bed.