Journal entries are just that – the digital copy of my hand-written entries in my journal. If you aren't interested in the daily details of our adventure, feel free to skip on to the next "regular" post.
Full day, though we didn't "do" a lot. Woke up in Walmart parking lot (didn't sleep well) and started coffee and journaled. After breakfast we headed out, looking for gas (and updating GasBuddy – maybe we can win some $100 gas cards!) and Wisconsin's state line.

We stopped to stretch at a road side park, which had a foot path to a little waterfall. Delightful diversion and wonderfully named. So glad we stopped at the TIOGA creek roadside park!

Soon we headed into the Ottawa National Forest. I had looked up a stop at the Sturgeon River Gorge Wilderness, but due to road construction we did a 40-point turn (with the trailer on) and looked elsewhere to fulfill our visit.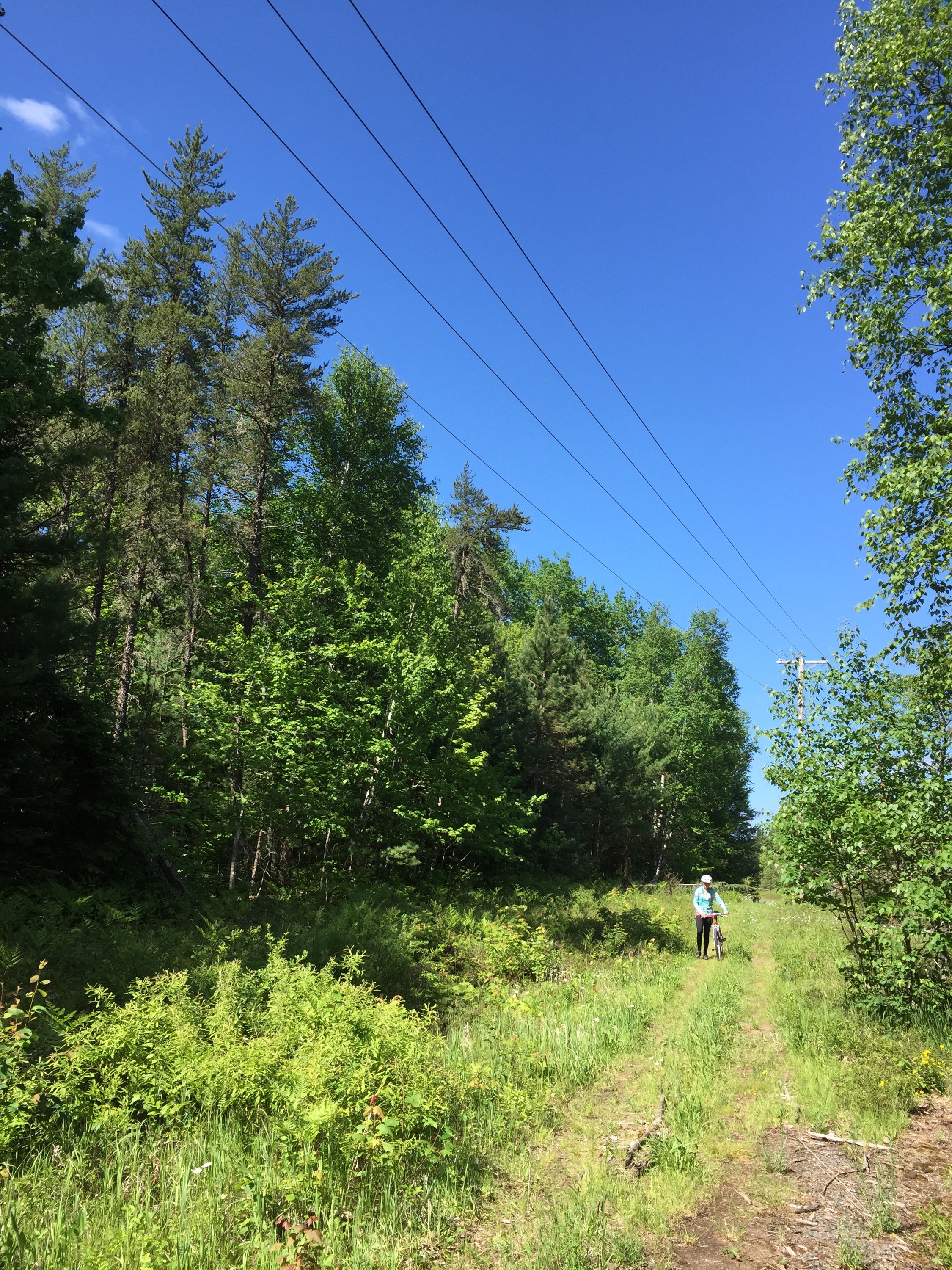 We ran across a side road and decided to stop and get in our 20 miles on the gravel forest roads. It was less than fun and Ashley didn't like leaving the RV unattended on the roadside, so we looped back via the main road.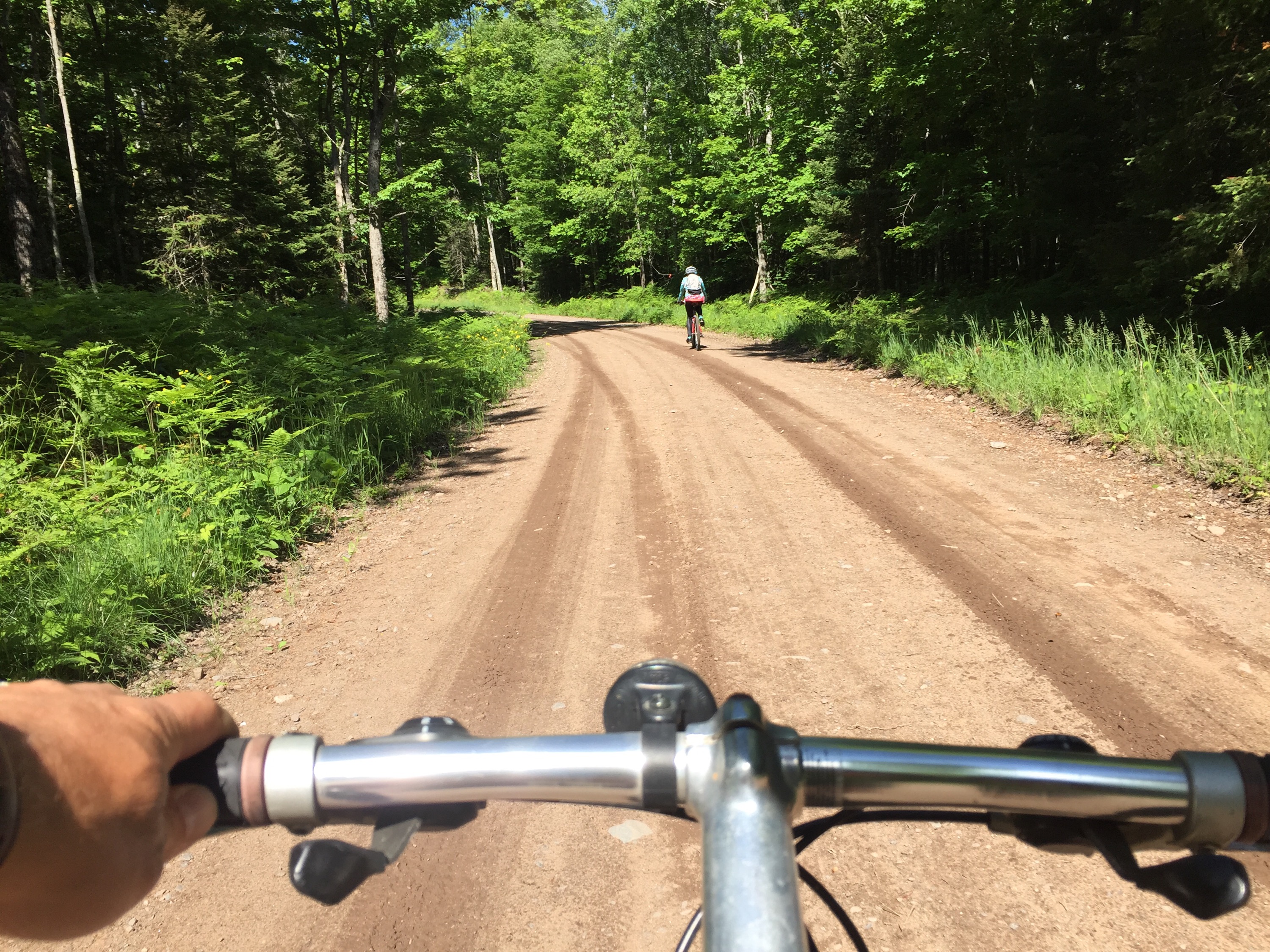 Another roadside park, also with a waterfall, found us stopped for some time. Ashley made salad and grilled chicken and asparagus for lunch while I put a new tube in her road bike. Also found the second hole in the old tube and patched it so we have two spares.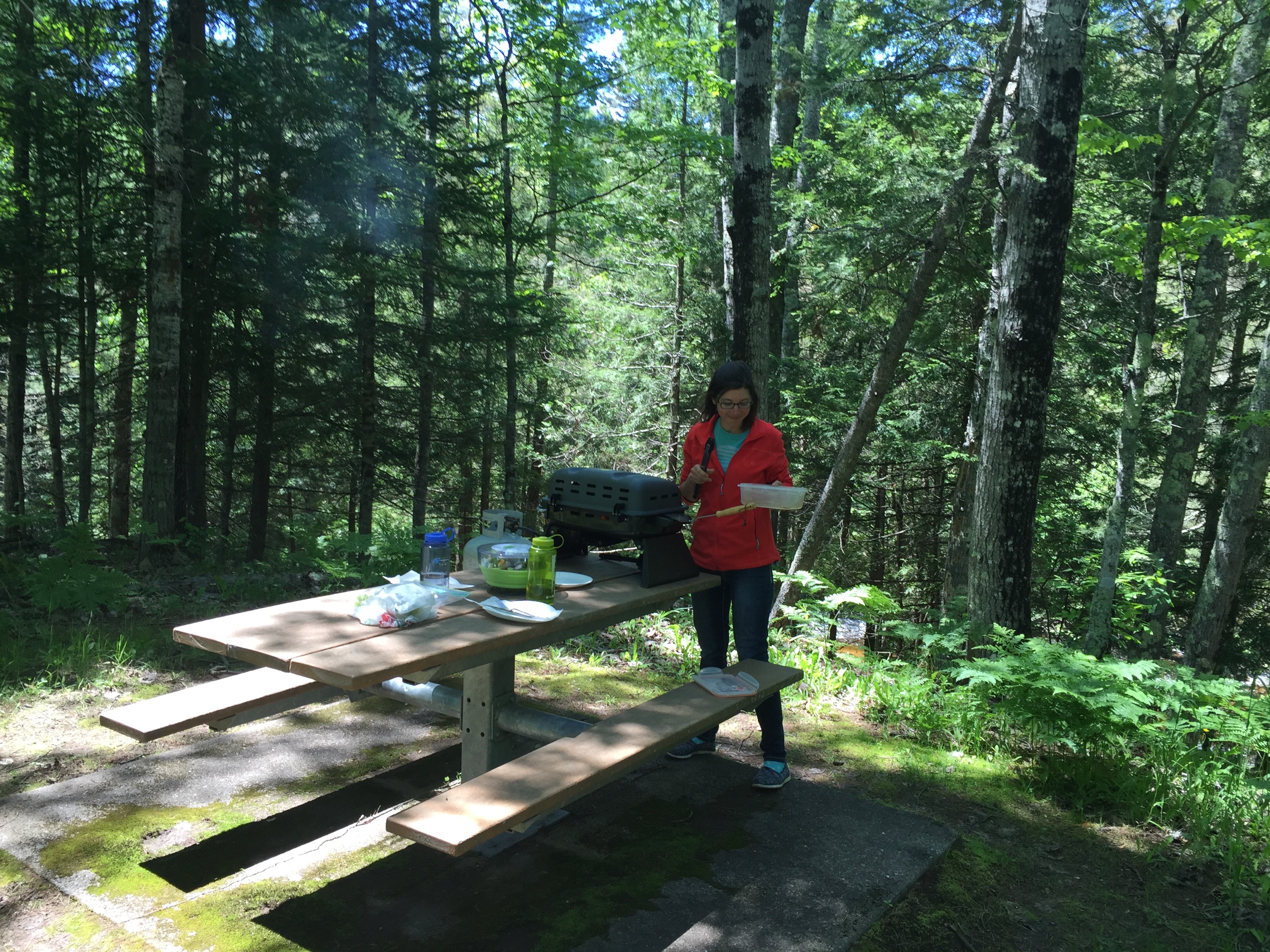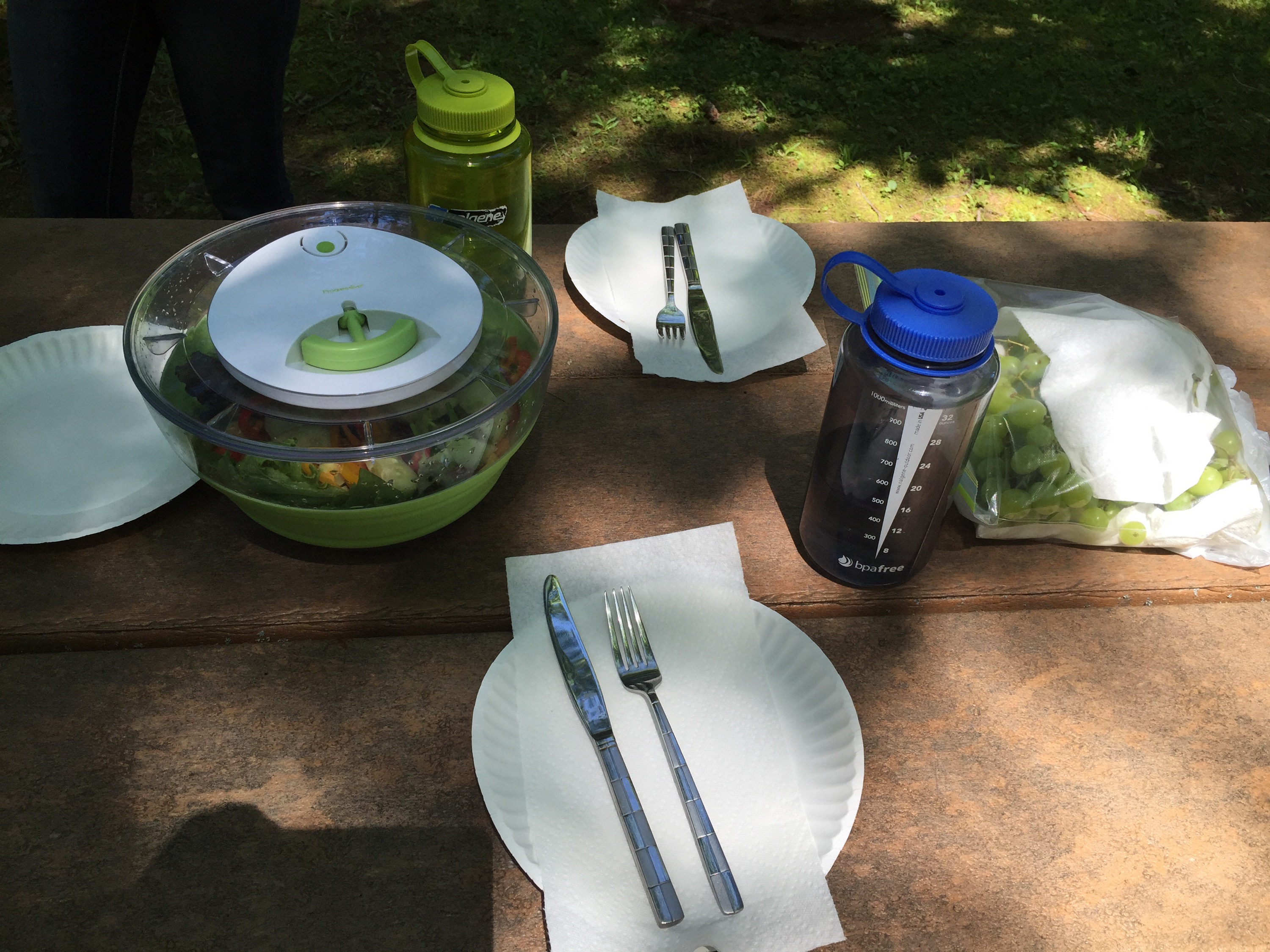 After eating we hiked down the trail (which went under the highway) and checked out the waterfall. Pretty nice one! Definitely worth a visit.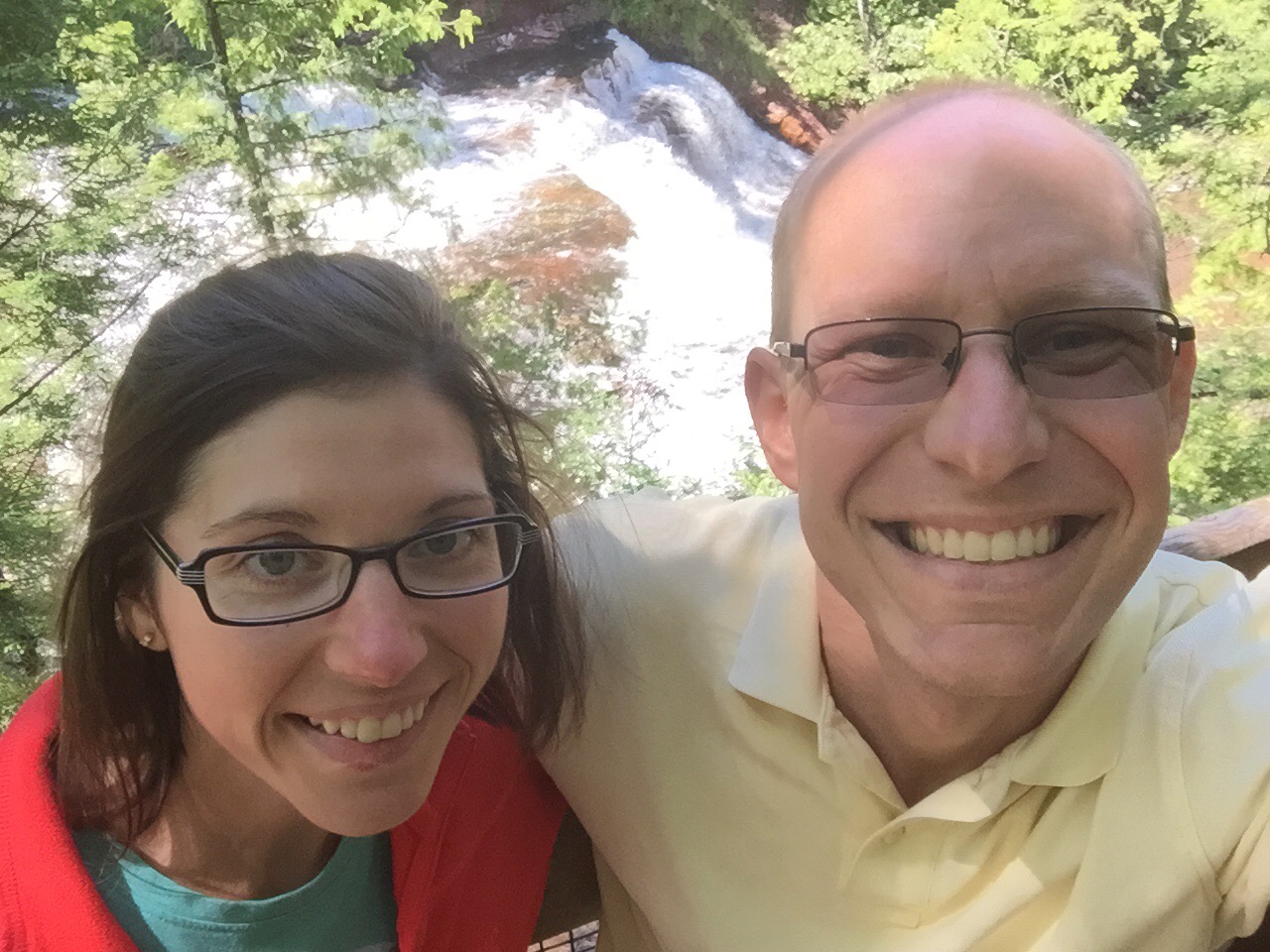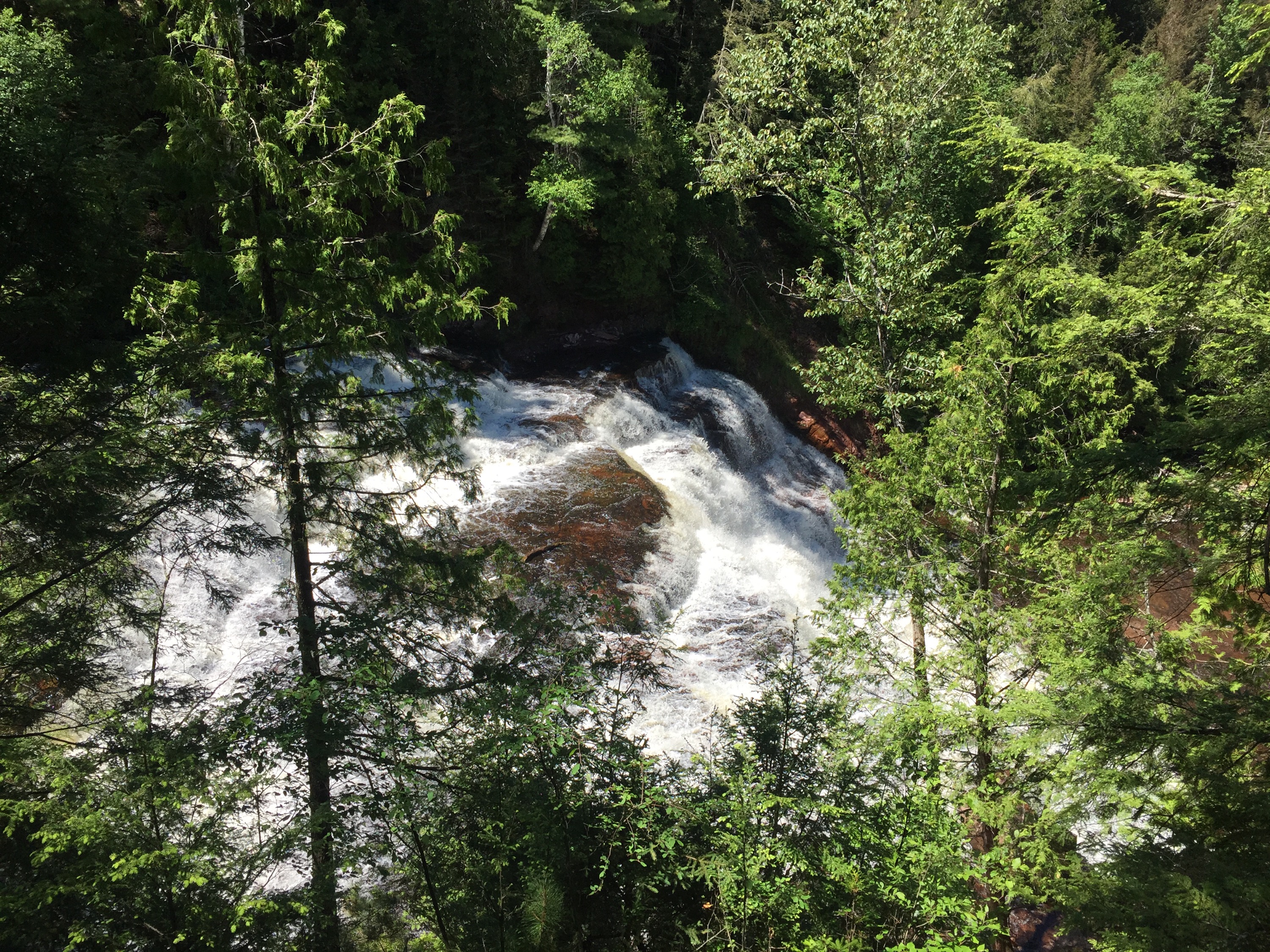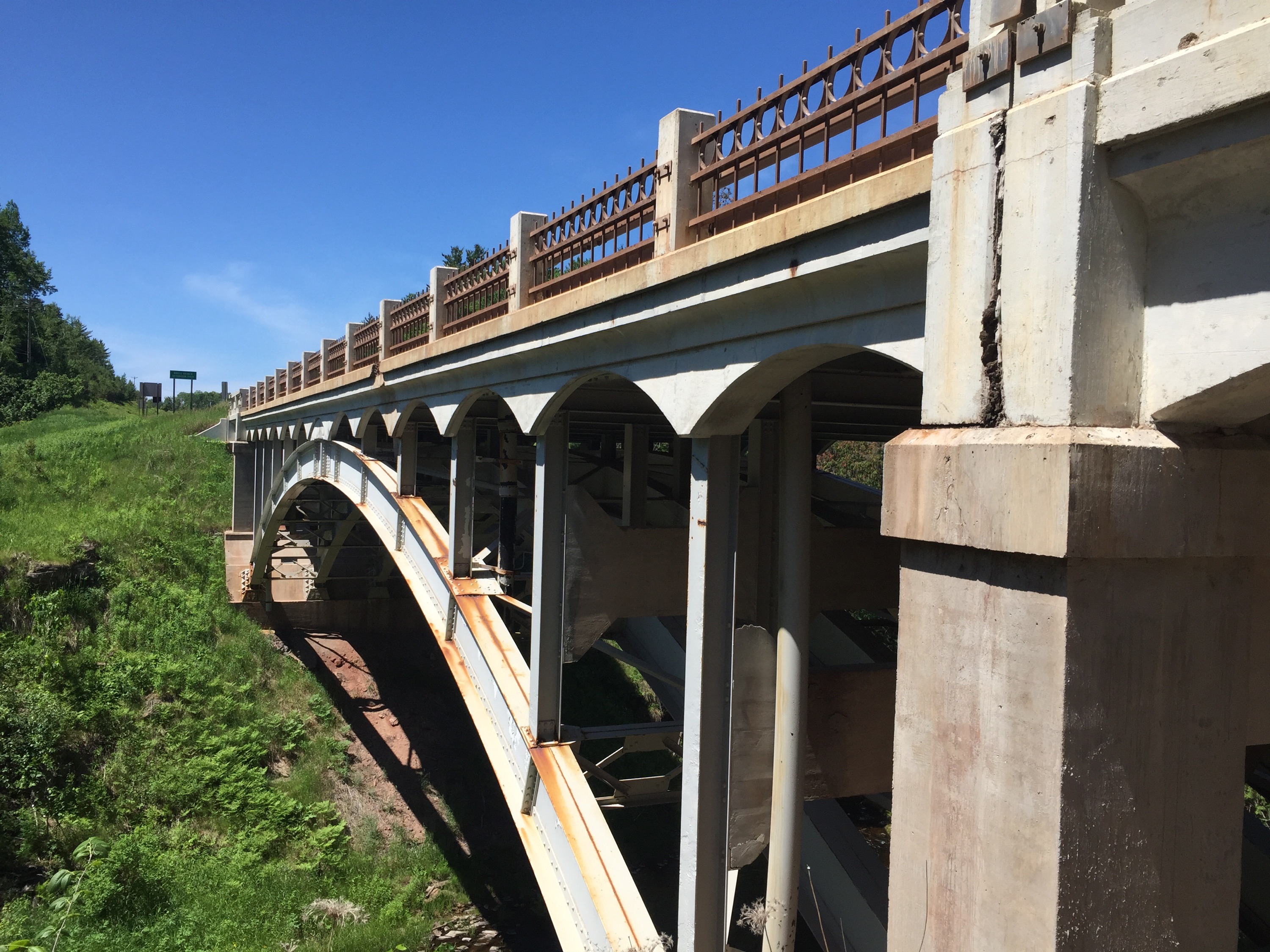 Heading on, aiming for a Walmart in Wisconsin for the night, as it apeared to be the closest free option for the night and would help us get one of Wisconsin's forests visited tomorrow.
Along the way we saw a sign for a roadside park with a bicycle trail. Stopped to check it out and hopped on our road bikes for a ride along a packed gravel path to complete our mileage for the day. Nice ride, if hard in the gravel. We like the road bikes better but they're definitely made for roads.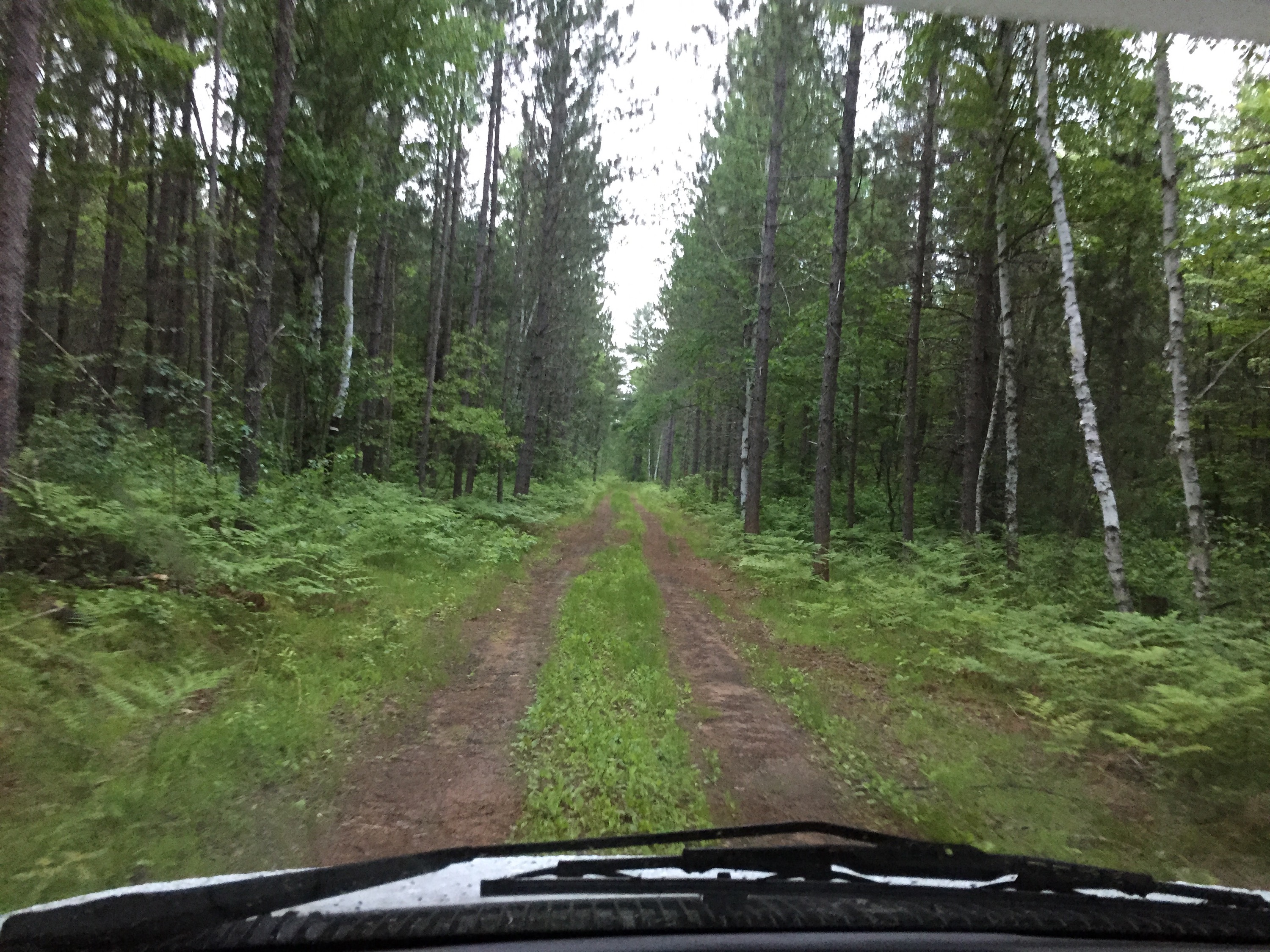 Along the way we passed a few forest roads and a quick look at the GPS indicated that they might result in a spot we could pull the RV for a night's snooze in the woods. A couple of false starts and a consult with Google's satellite view and we found a spot to back into, nestling our beloved TIOGA into the woods for a night's slumber. Beautiful views out all of the windows!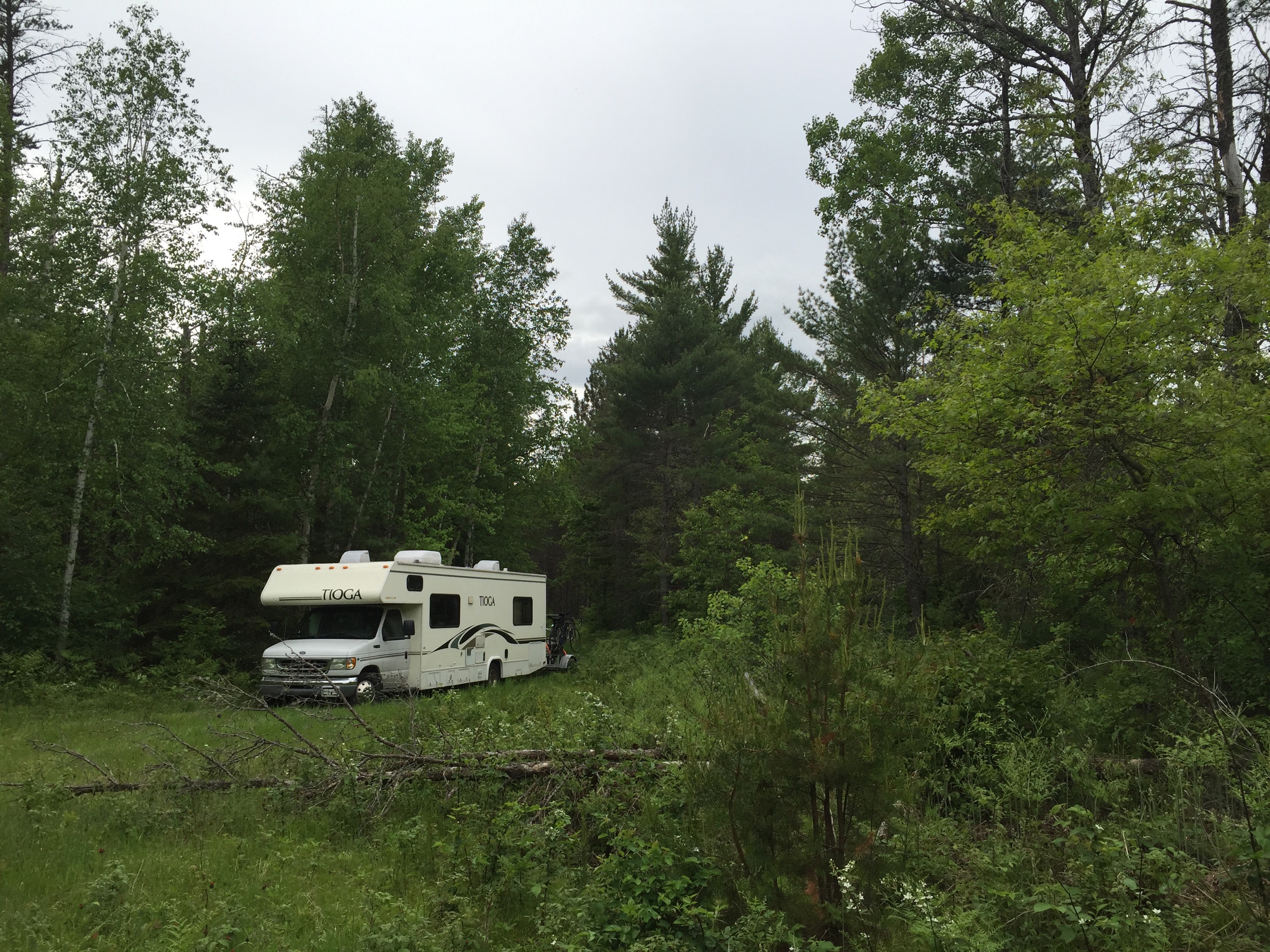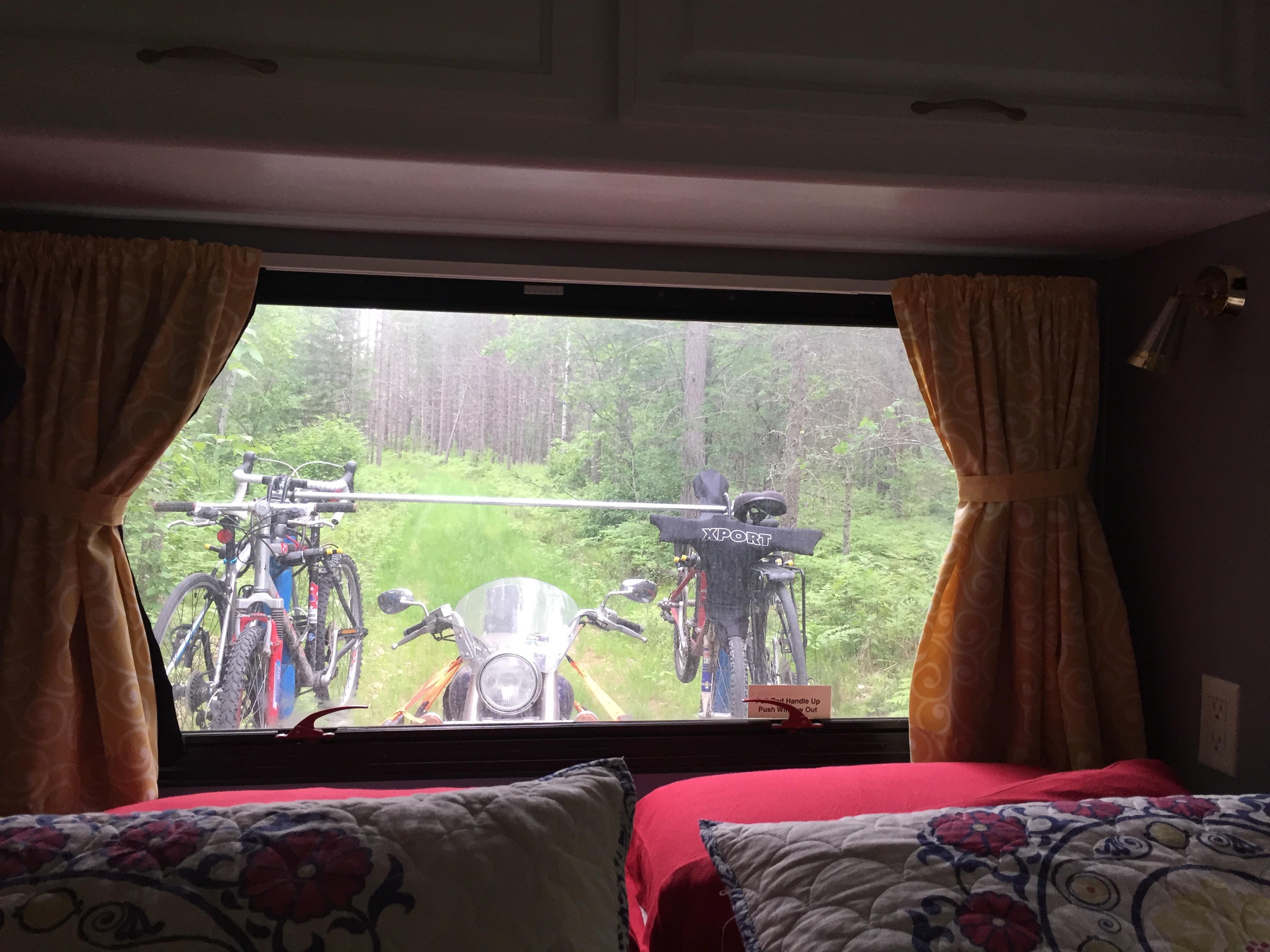 So many ticks, mosquitos and some no-see-ums! Glad we're here before the season starts or it would be unbearable outside!
Planned our route through Northern Wisconsin for tomorrow's journey.