Journal entries are just that – the digital copy of my hand-written entries in my journal. If you aren't interested in the daily details of our adventure, feel free to skip on to the next "regular" post.
It's time for us to mosey along. 4 nights in one place was nice but we've done all we care to do here. After breakfast we finish packing up, empty our tanks, and hit the road.
No, we didn't see any cheeseburger joints here.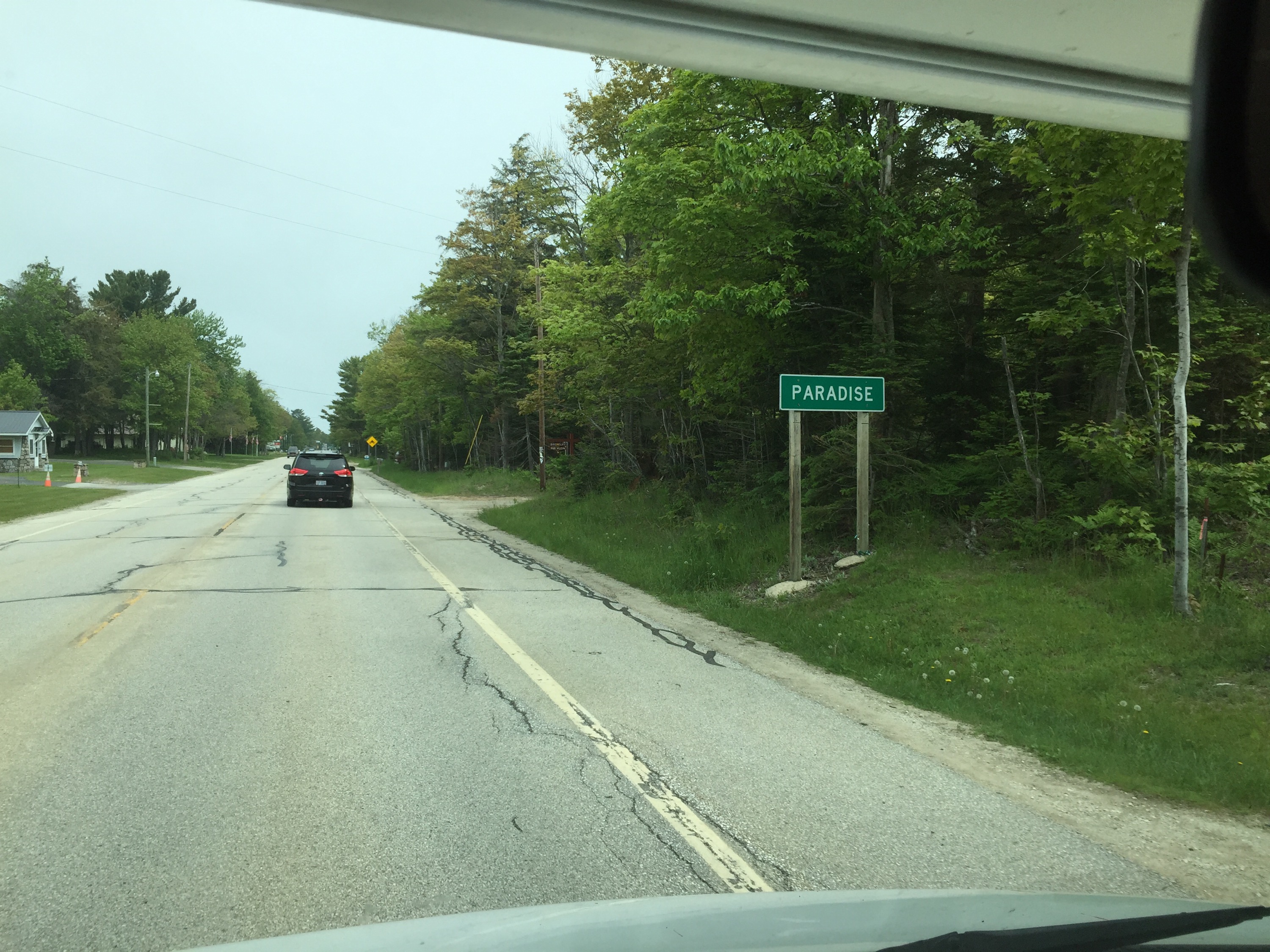 First stop, Tahquamenon Falls. (It rhymes with phenomenon). The lower falls didn't impress us, pretty though they were. However, the upper falls were much better, more what we expected from the pictures. (I'm pretty sure I've gone over ledges like the Lower Falls in a canoe.) Made us think of the Cumberland Falls in Kentucky.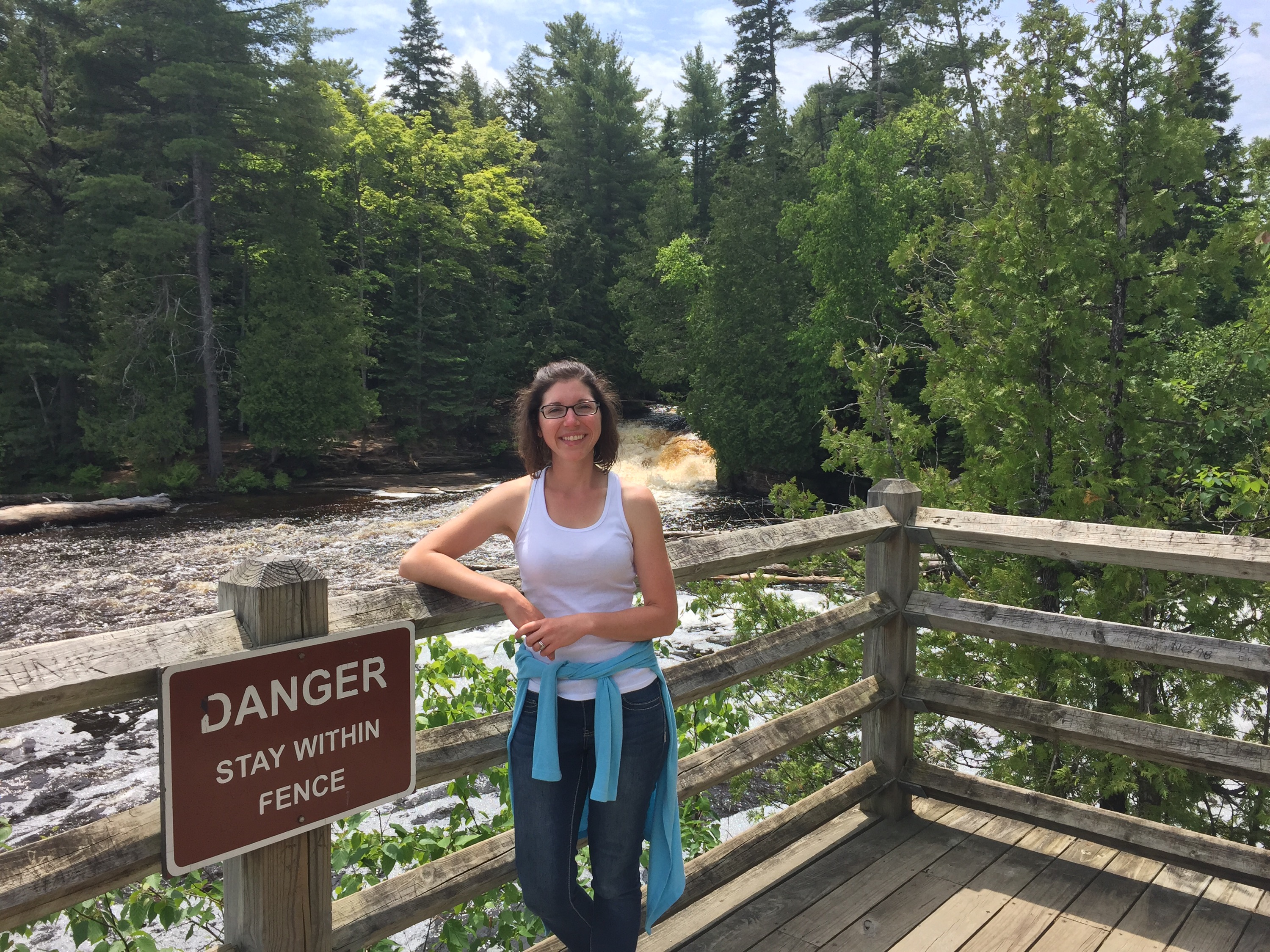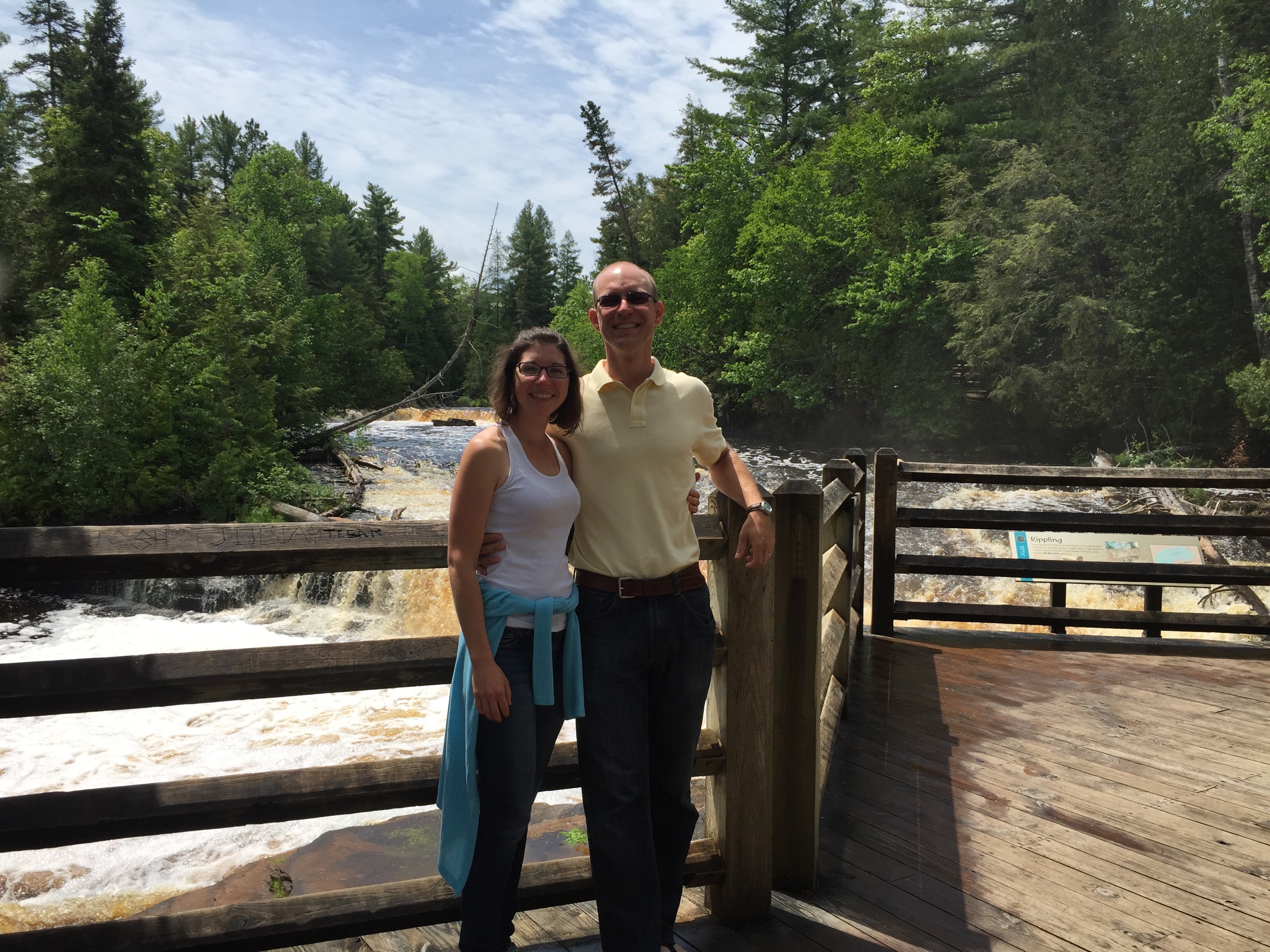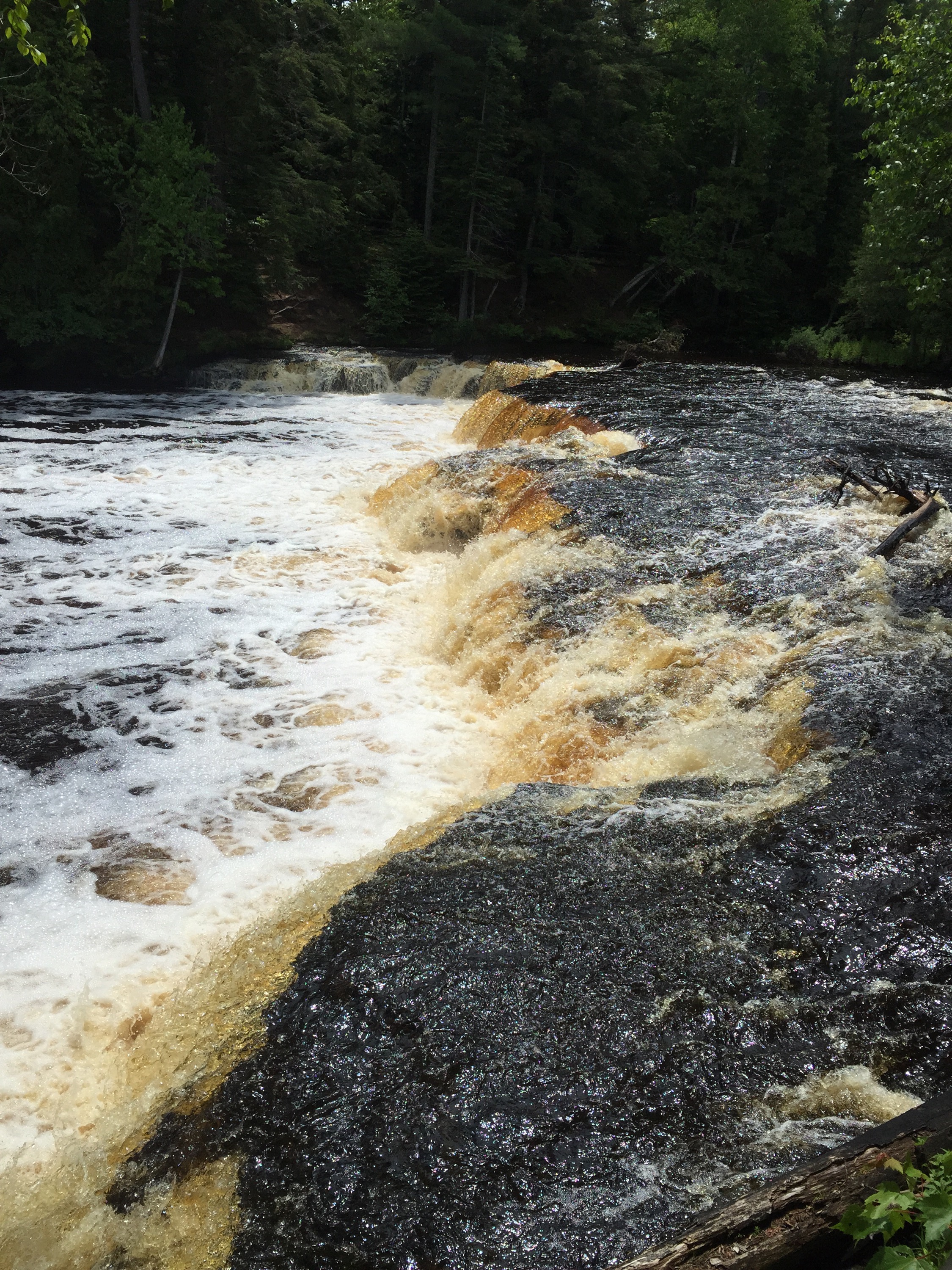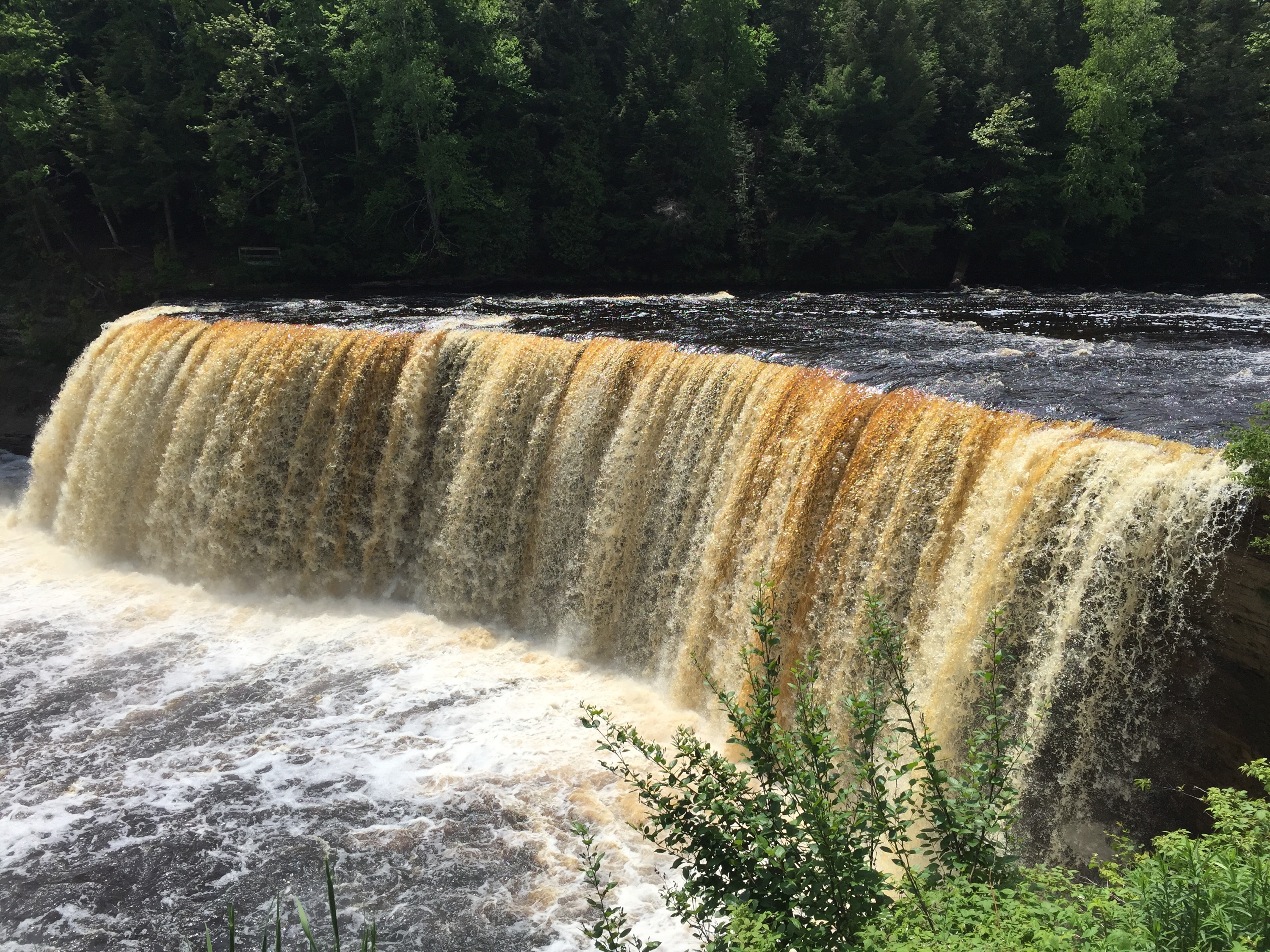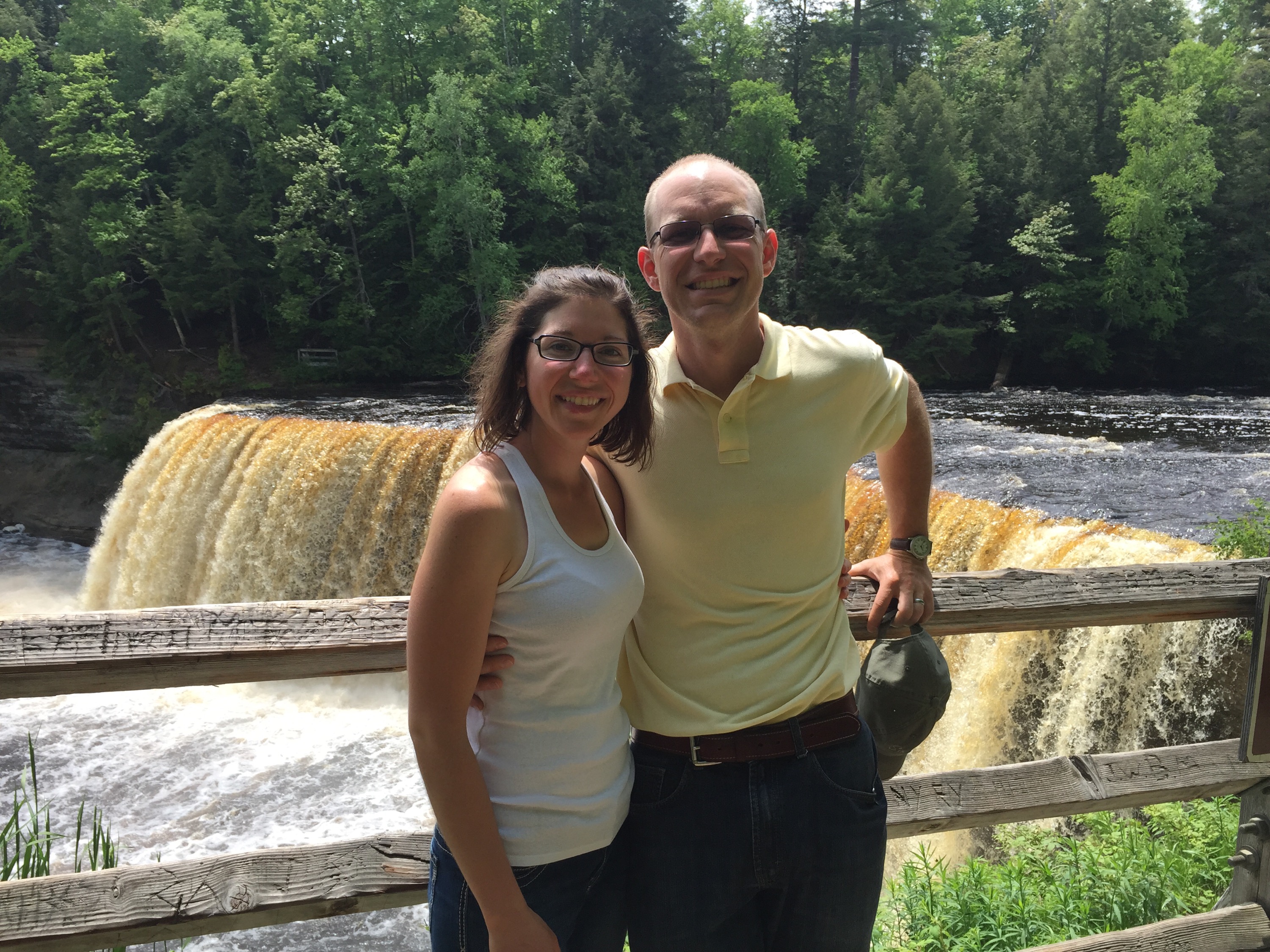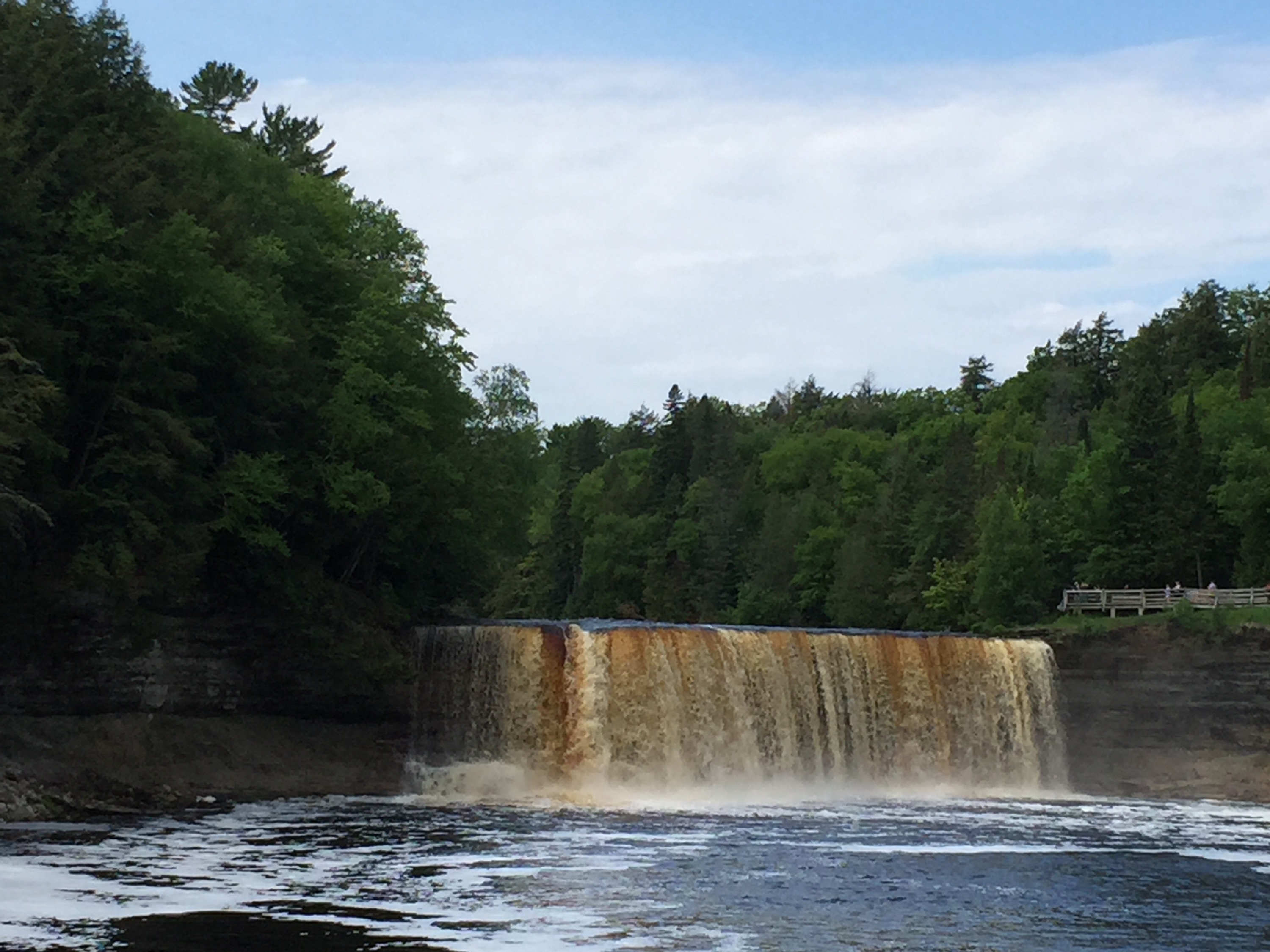 On west to the Pictured Rocks National Lakeshore! Imagine our surprise at the first stop, the Log Slide Overlook, to find sand dunes. A few hundred feet down to Lake Superior, it was part of the old logging operations where they slid logs down into the water to be formed into rafts for transport.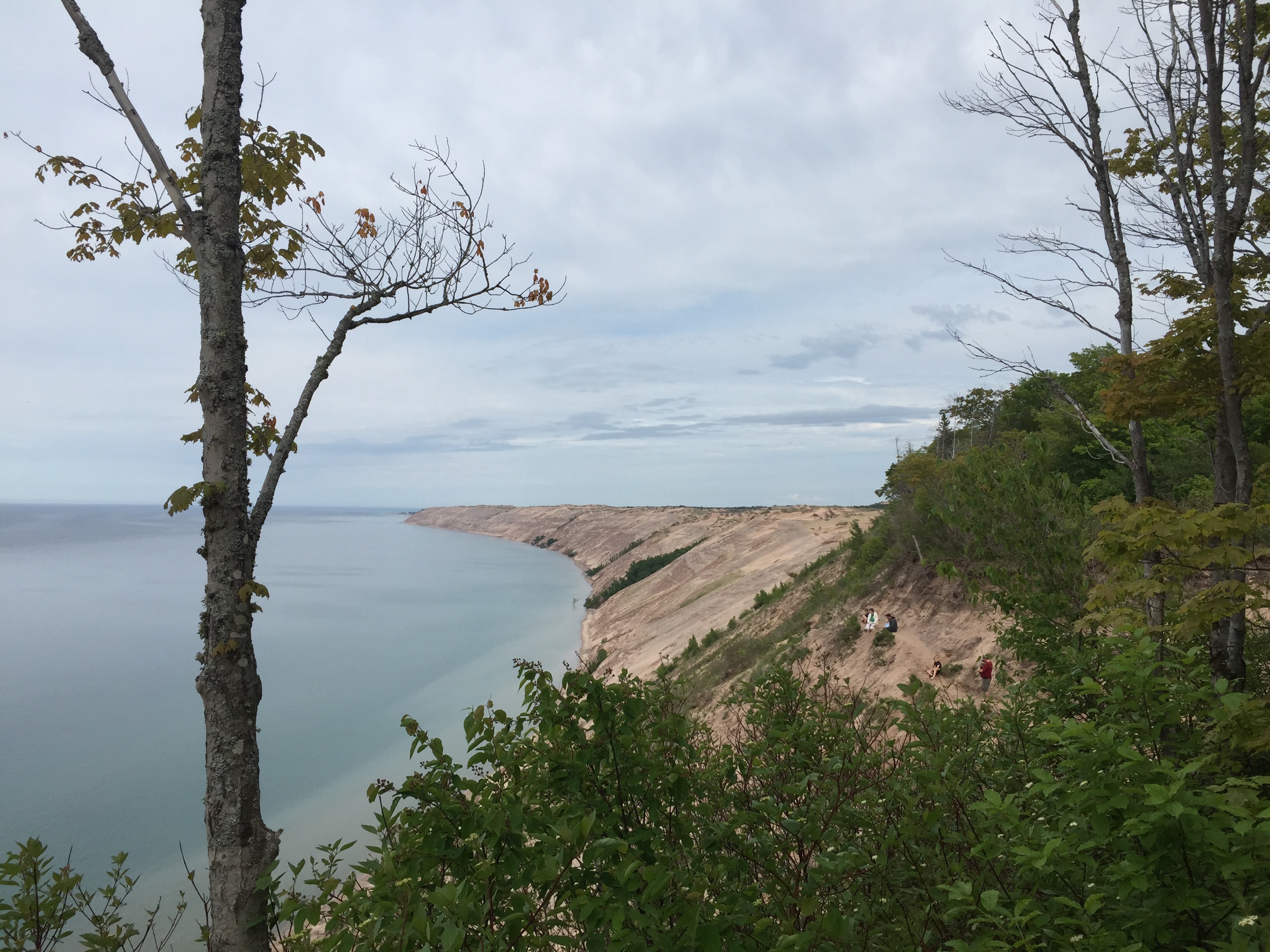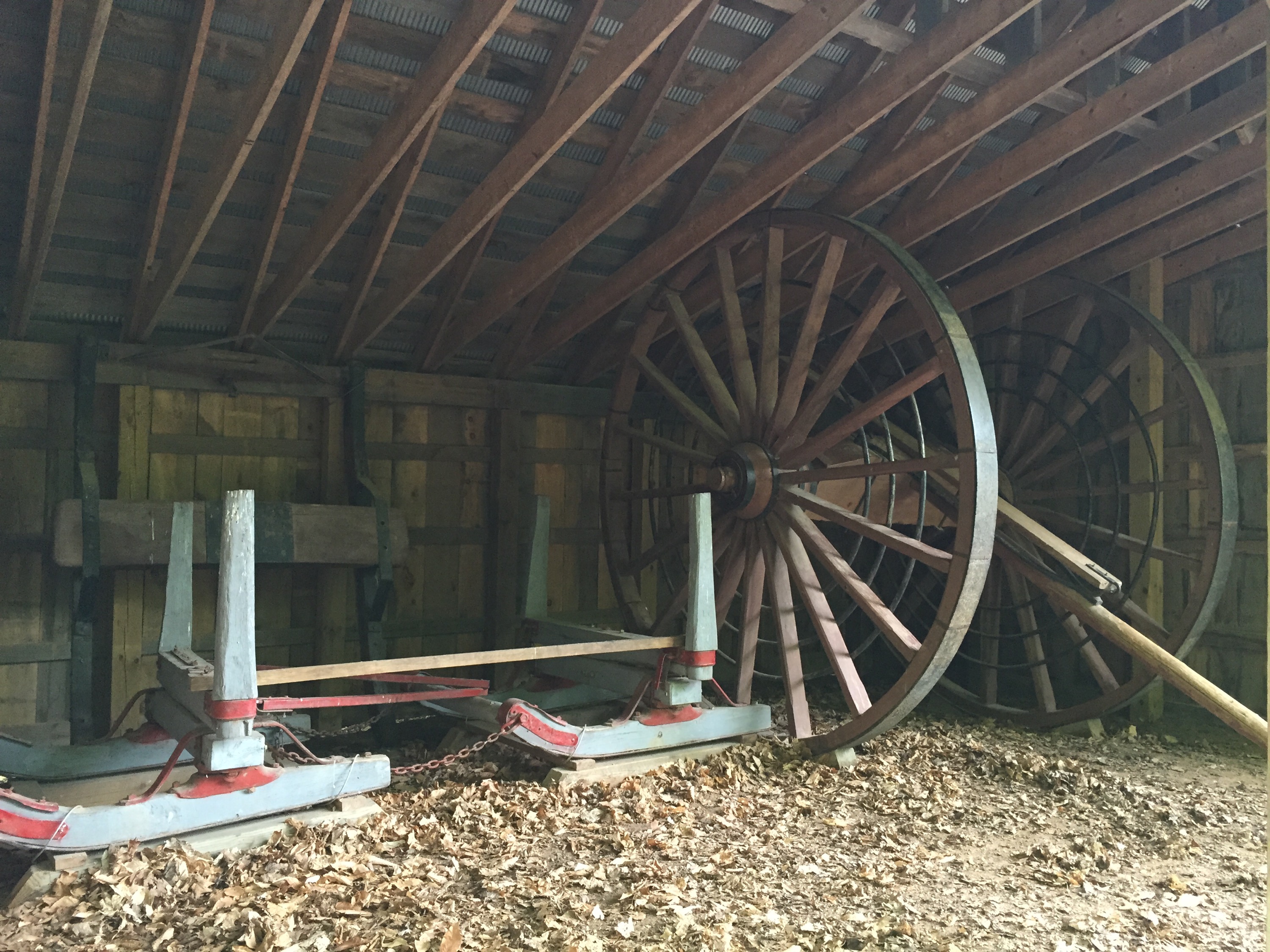 A couple of miles down the road we stop at a beach so we can dip our hands in the (cold) water. Now we've been in or on 3 of the Great Lakes.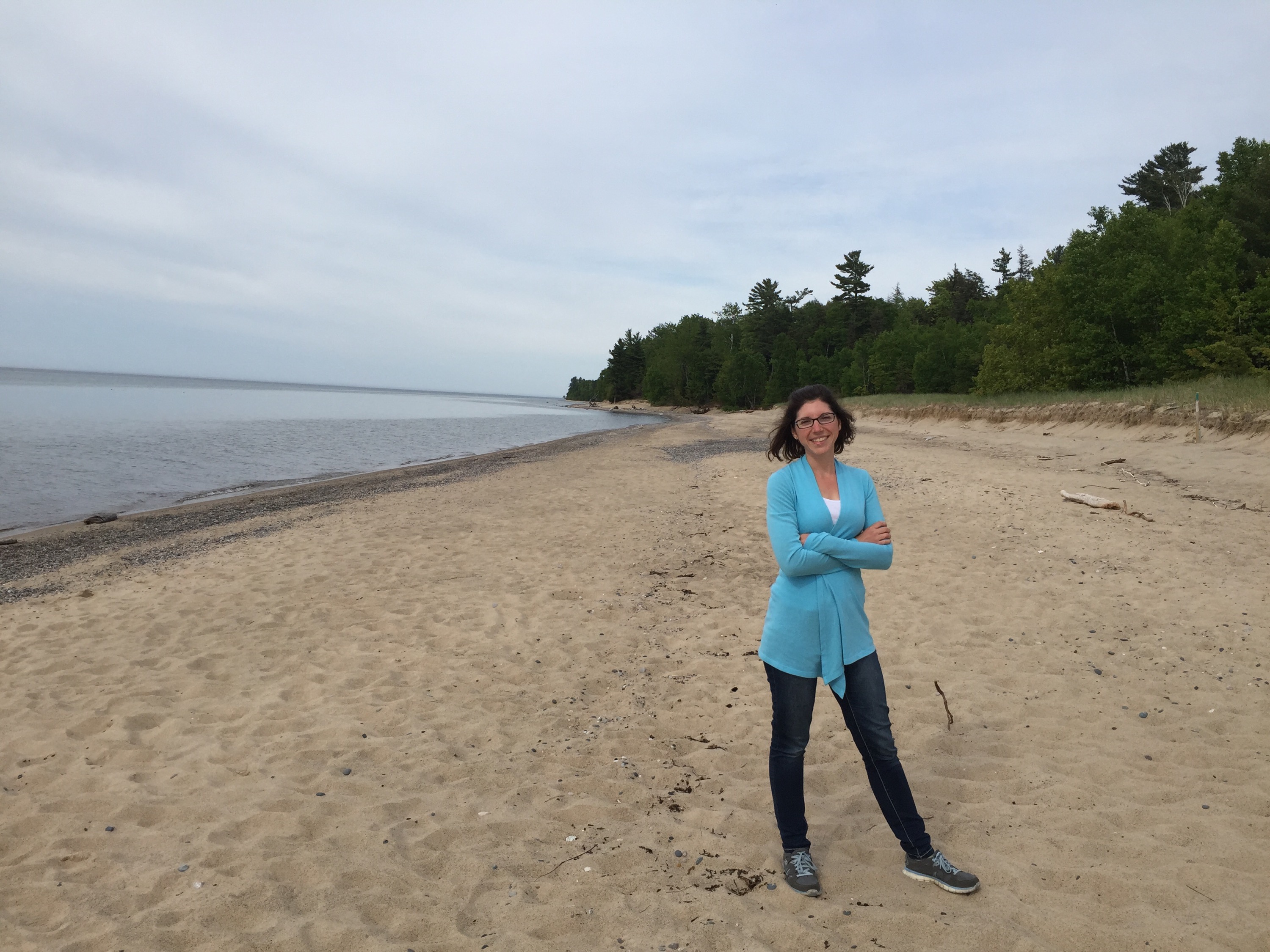 We mosey along to Miners' Castle so that we can see the "Pictured Rocks". The colored rocks are pretty, but I find the blue/turquoise water at their base beautiful!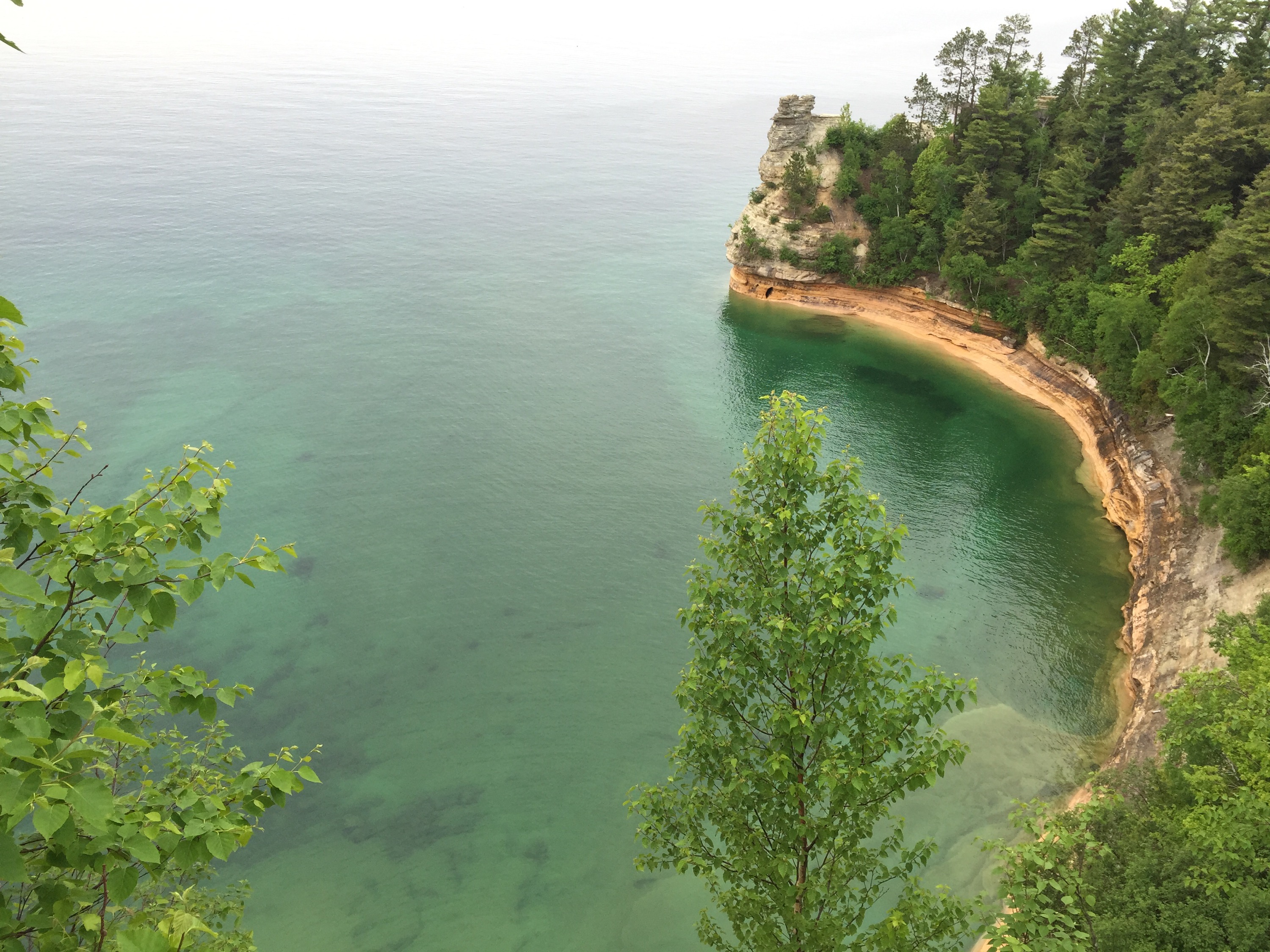 It's past our supper time and we're both getting hungry. Chicken is thawed out but we've been waiting to try a real, UP pasty. Jim has raved about them for years and we have enjoyed the ones that Norma makes. We missed one place that looked good as we passed it.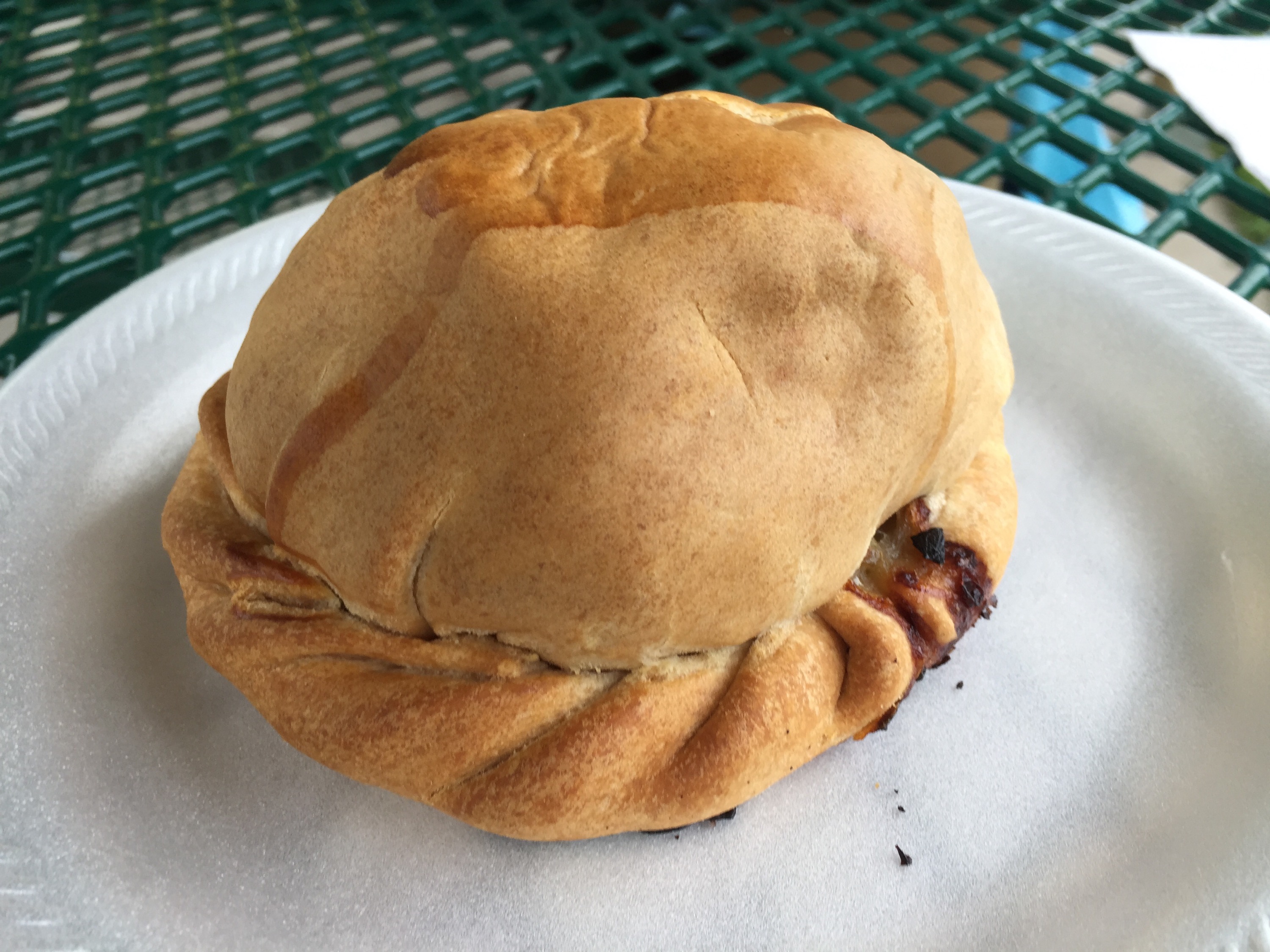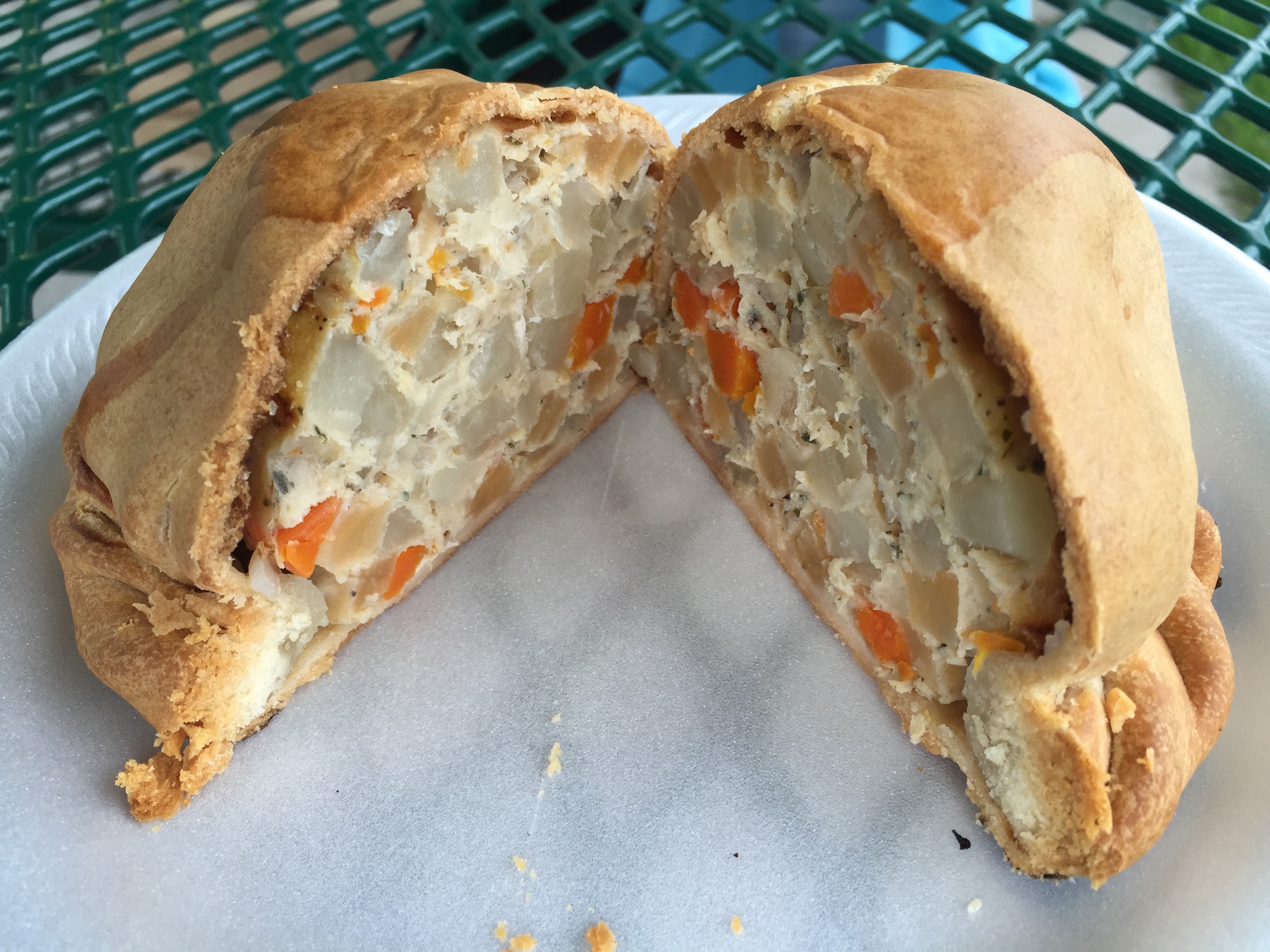 Ashley looked up pasties in Munising and found some mention of Muldoon's, who makes the best pasties in the UP. She spotted them and we turned on in. We each got one, a chicken and a beef, and sat outside to eat. Jim didn't over-sell them. They were delicious and filling! Ashley ate all of hers, even though she later regretted having eaten so much.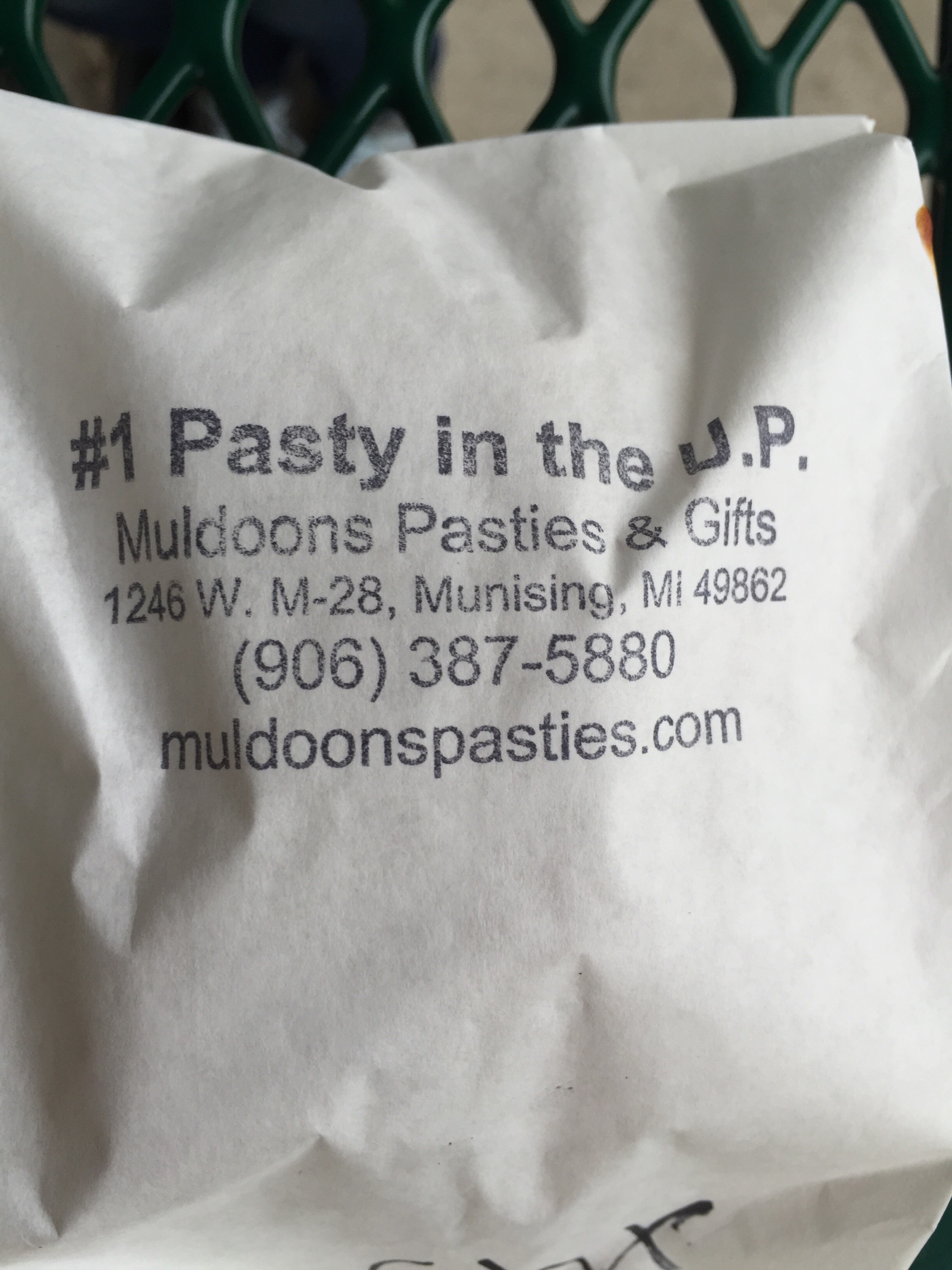 On down the road we head, aiming for the Walmart in Marquette for the night. Upon arrival we snag some groceries, spare bike tubes, and then it's bed time.