For ease of, well, everything, we decided to spend one more night here at the ocean. After some delicious coffee and breakfast, Jake, Jennie and Griffin came and picked us up and we all headed out for a hike. Started at the same trailhead as on Wednesday, but stayed along the fire road this time, granting us fabulous views out over town and the ocean. Delightful chats while we hiked – Griffin seemed happy as long as we were moving but once we stood for a few moments he would start to fuss.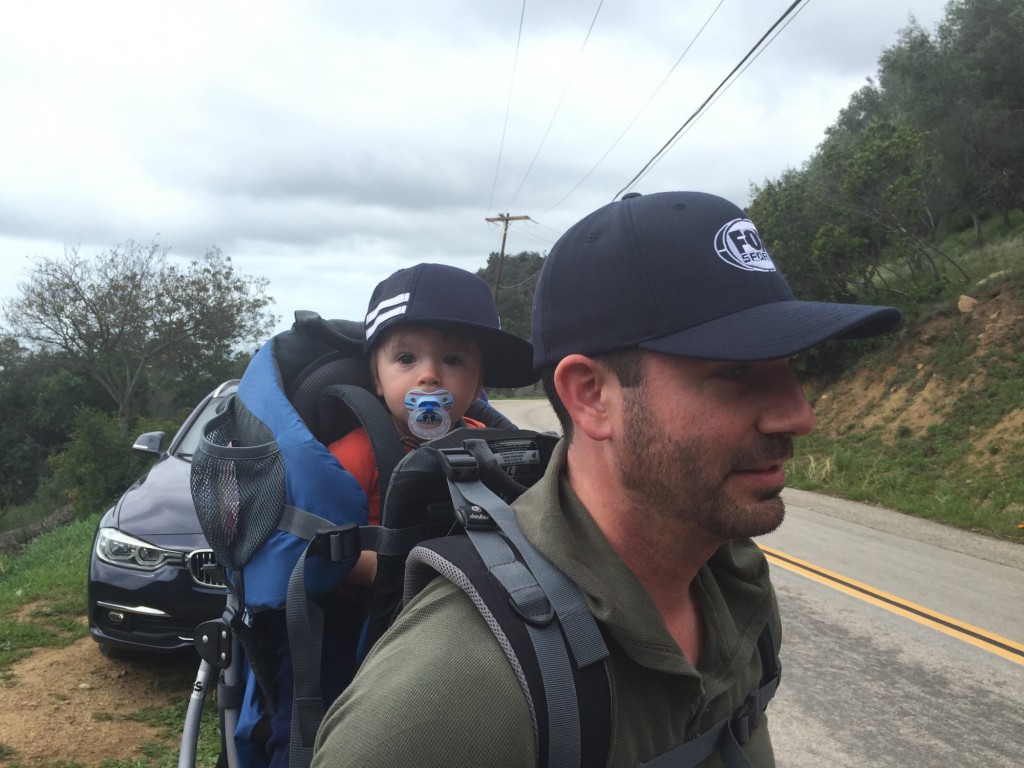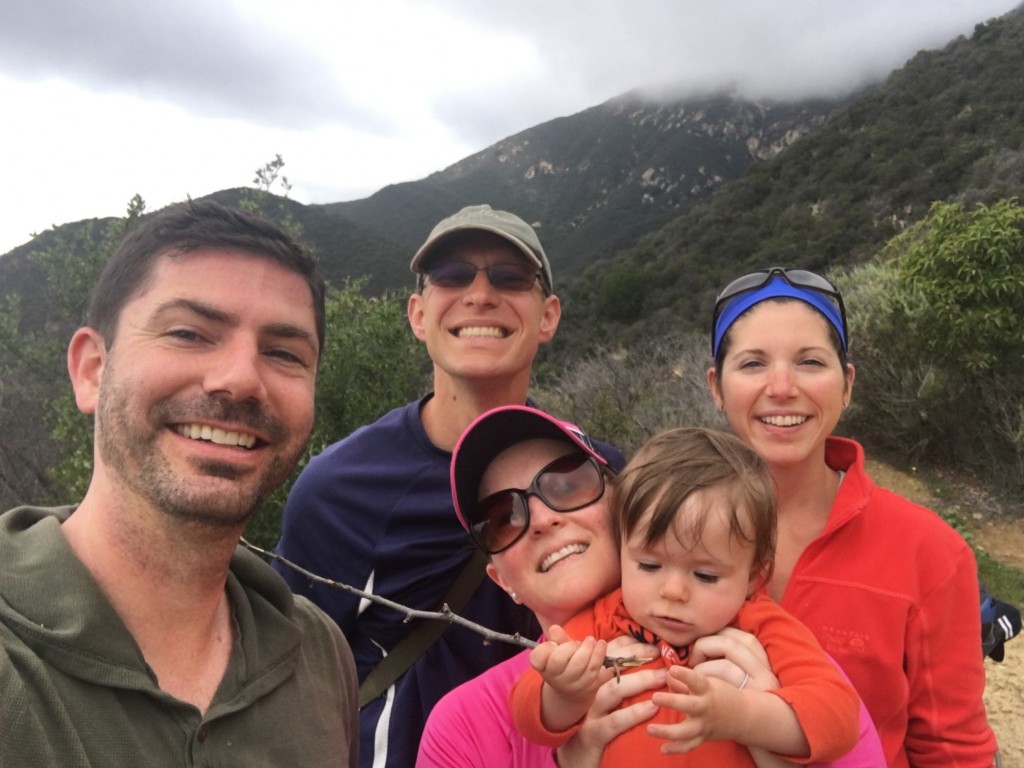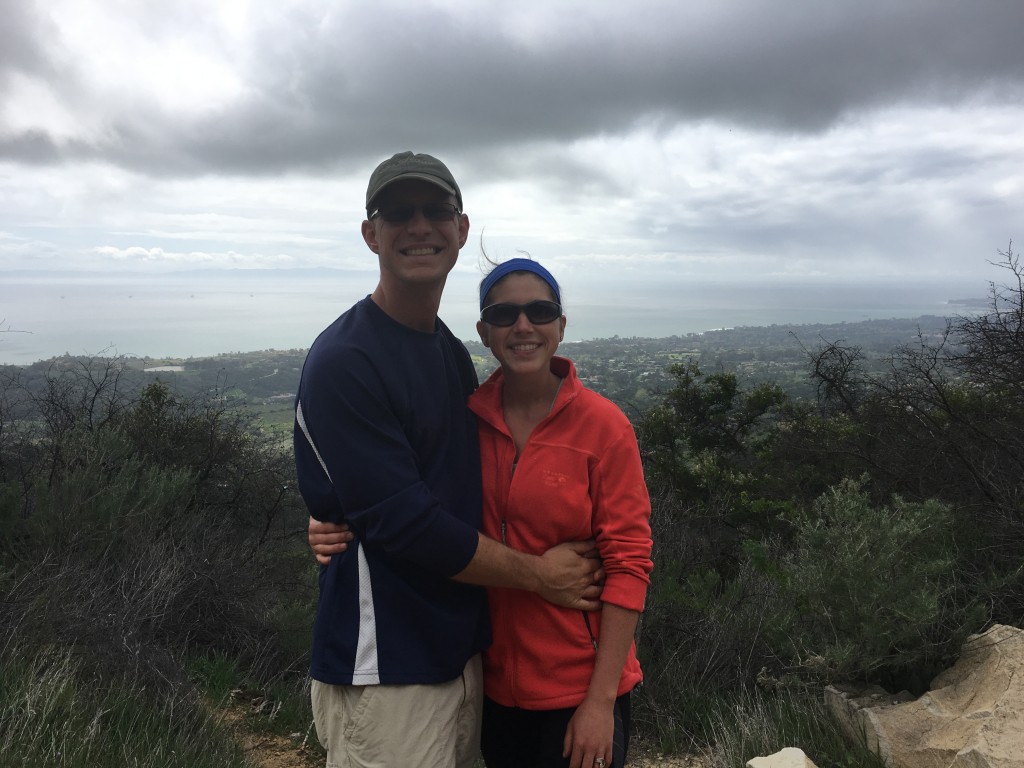 Back at the car we debated about food plans – late lunch now or clean up and regroup later for supper? Ultimately we decided to head straight out and went into Santa Barbara for the Ralston's favorite Mexican, Los Agaves. They certainly didn't over-sell it! We sampled 5 of the 8 available salsas, passing the hottest ones, and they were all delicious! Likewise, the food was amazing! (The Ceviche definitely took the cake, even above the fish/shrimp tacos.)
Stuffed, we found ourselves back at their house for some more time visiting. As the day started to wind down, we began saying our "see ya later"s. Jennie took Ashley and our borrowed snow gear (board, jackets, boots, etc) to the RV in the car while I followed along on the motorcycle. We packed everything away and prepped for tomorrow's departure.