Journal entries are just that – the digital copy of my hand-written entries in my journal. If you aren't interested in the daily details of our adventure, feel free to skip on to the next "regular" post.
I didn't sleep so well – the trains blew their whistles as they passed so I caught a series of naps rather than a night's slumber.
After breakfast we packed lunch and hopped on the motorcycle for a visit to the Voyageurs' National Park – our first National Park of the journey. The road is much better on the motorcycle than the RV. Winter is rough on the roads and I certainly appreciate the ones back in the south a lot more now!
We head in to the Ash River Visitor Center, where the ranger points out some hiking trails for us to explore, and warns us against the "muddy and swampy" Kab-Ash trail which is in need of maintenance.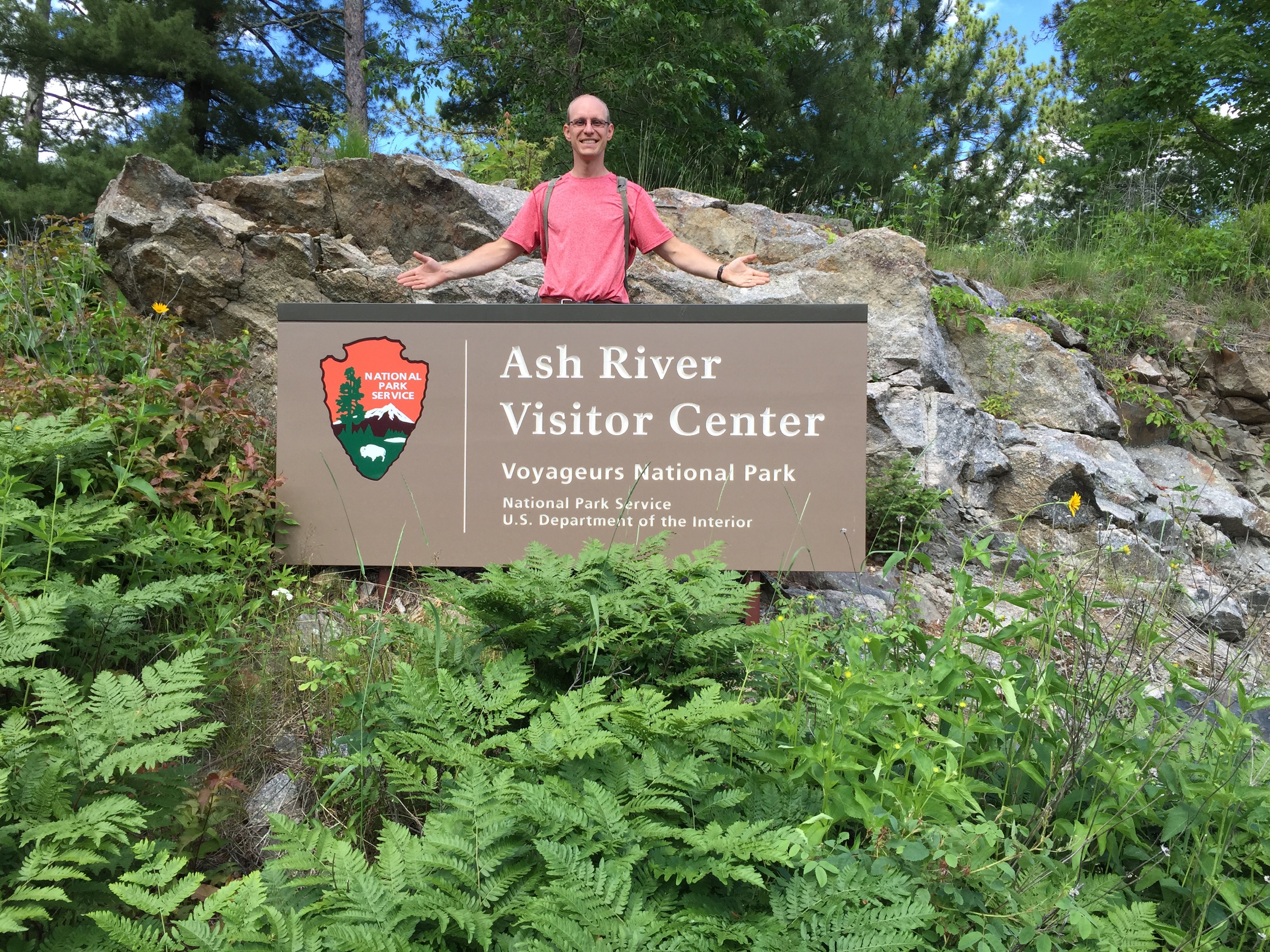 Off down the Blind Ash Bay Trail we head, which has a few scenic overlooks of Kabetogama Lake. We pass a ranger on the trail (who nearly fell down on a slippery rock in the trail right in front of us) and meet a trio of ladies who are touring National Parks as well. They strongly recommended a trip to Glacier. After a pleasant chat we head on and find a rocky outcropping with a good view of the lake upon which to enjoy our lunch.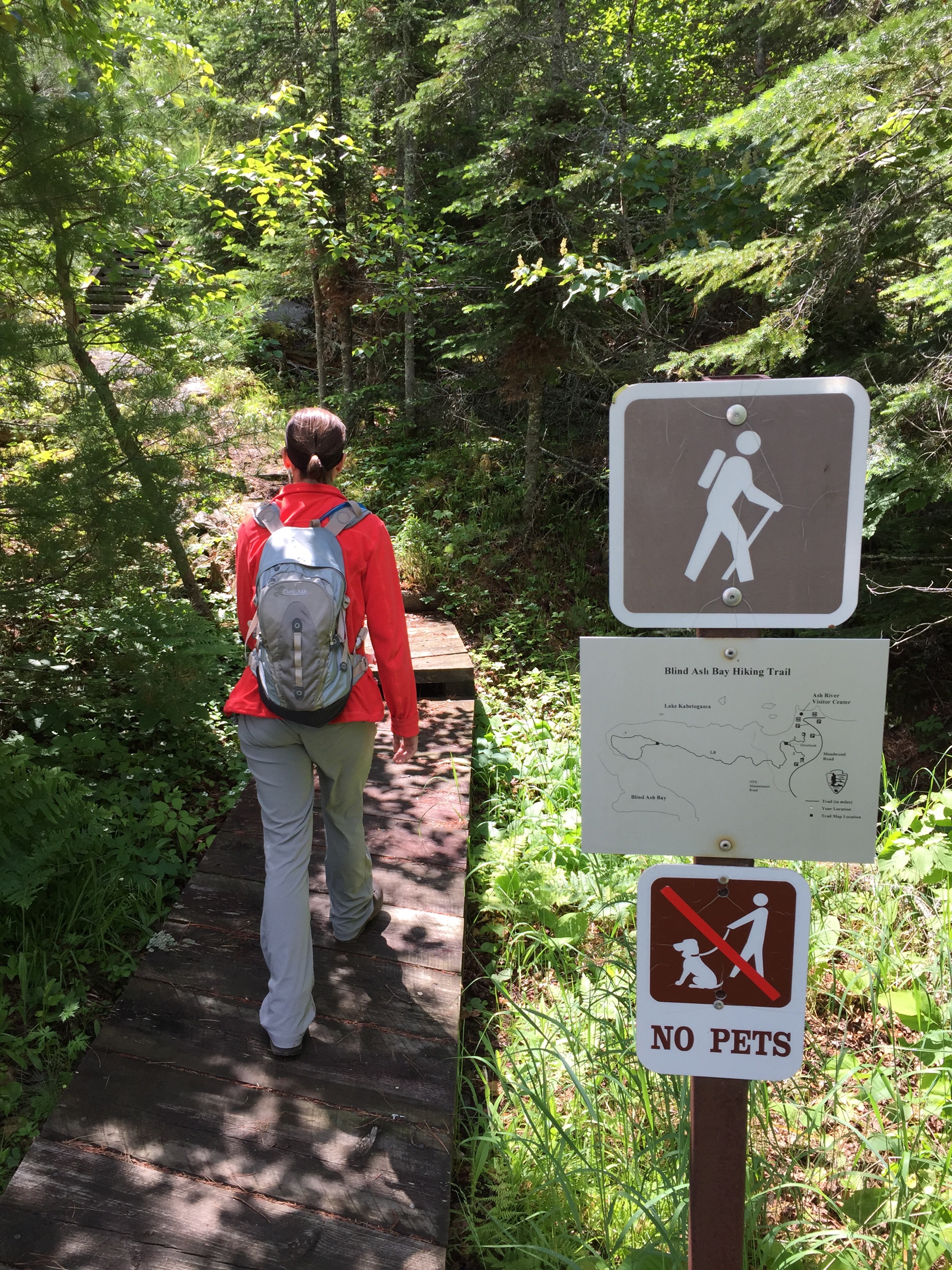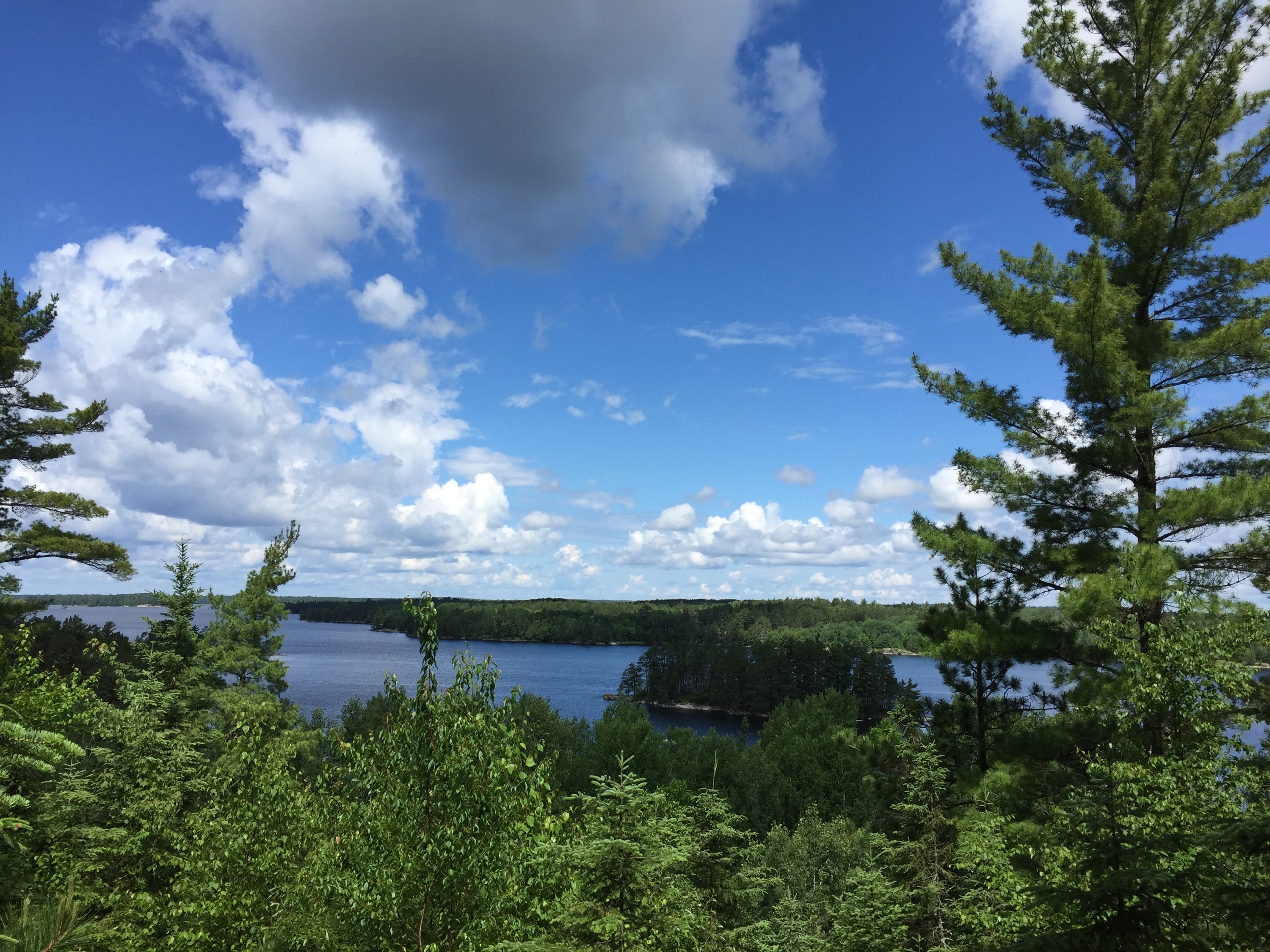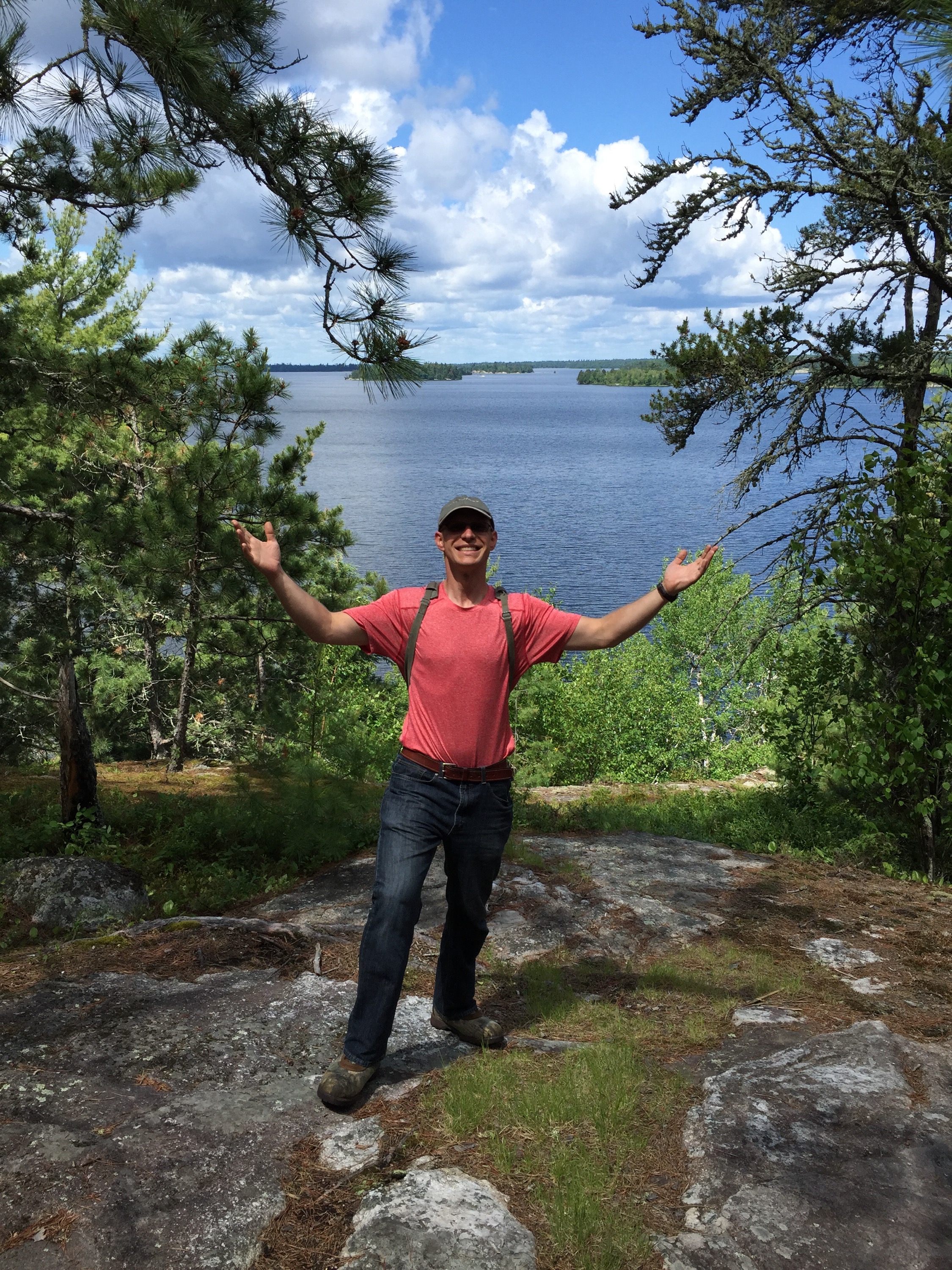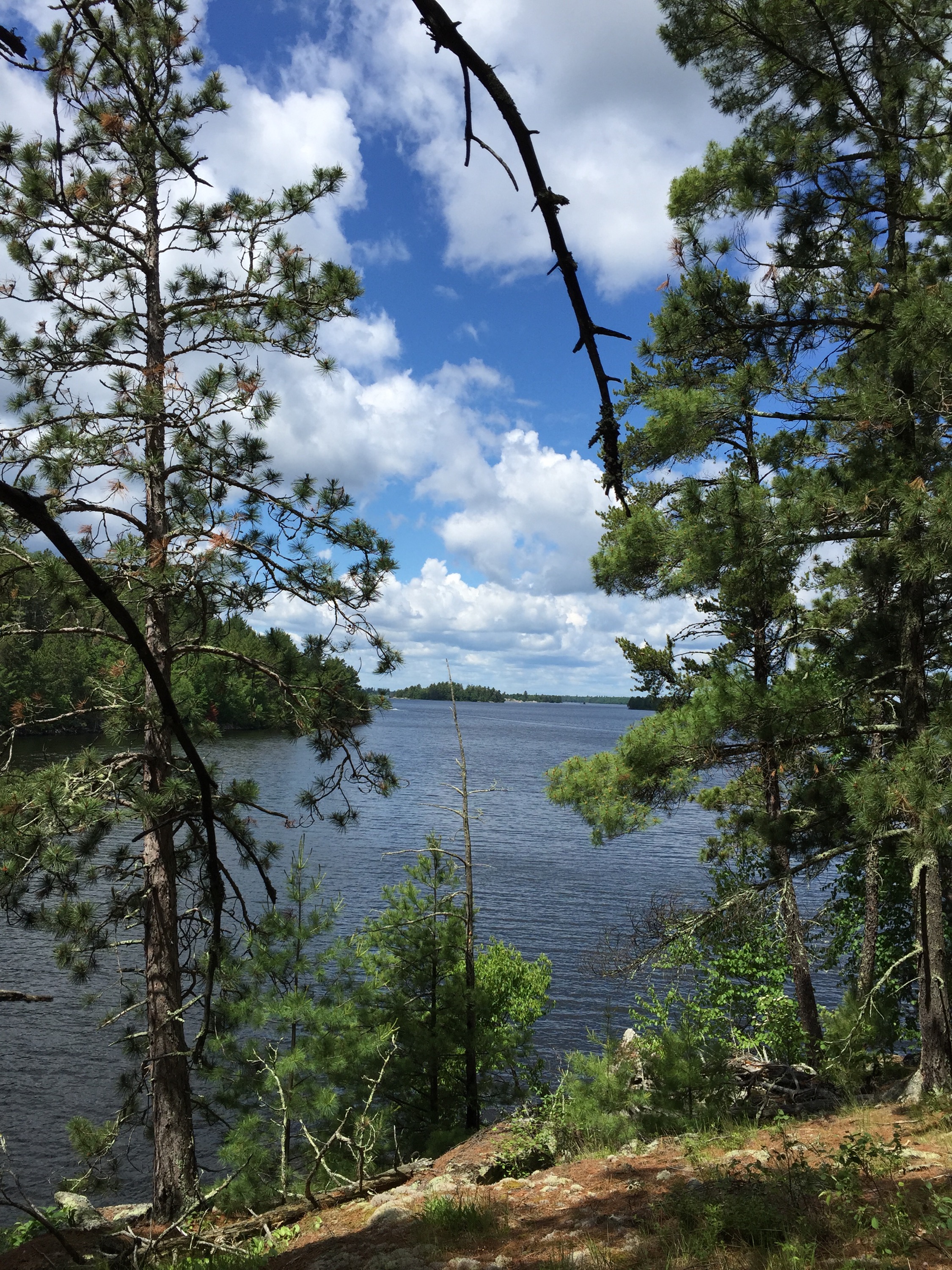 Our attempt at making our own Cliff bars turned out to be a tasty granola-y crumble rather than any sort of formed food. Definitely worth more attempts.
After lunch we head back to the motorcycle and head out, back down the road we came in on. We stop at the Beaver Pond where I hear a splash and see ripples but otherwise spot nothing more than a beaver lodge.
Just around a bend in the road is the Sullivan Bay Trail – a pretty hike through the woods that culminates at a picnic area on a rocky outcrop overlooking the Bay. Stunning view!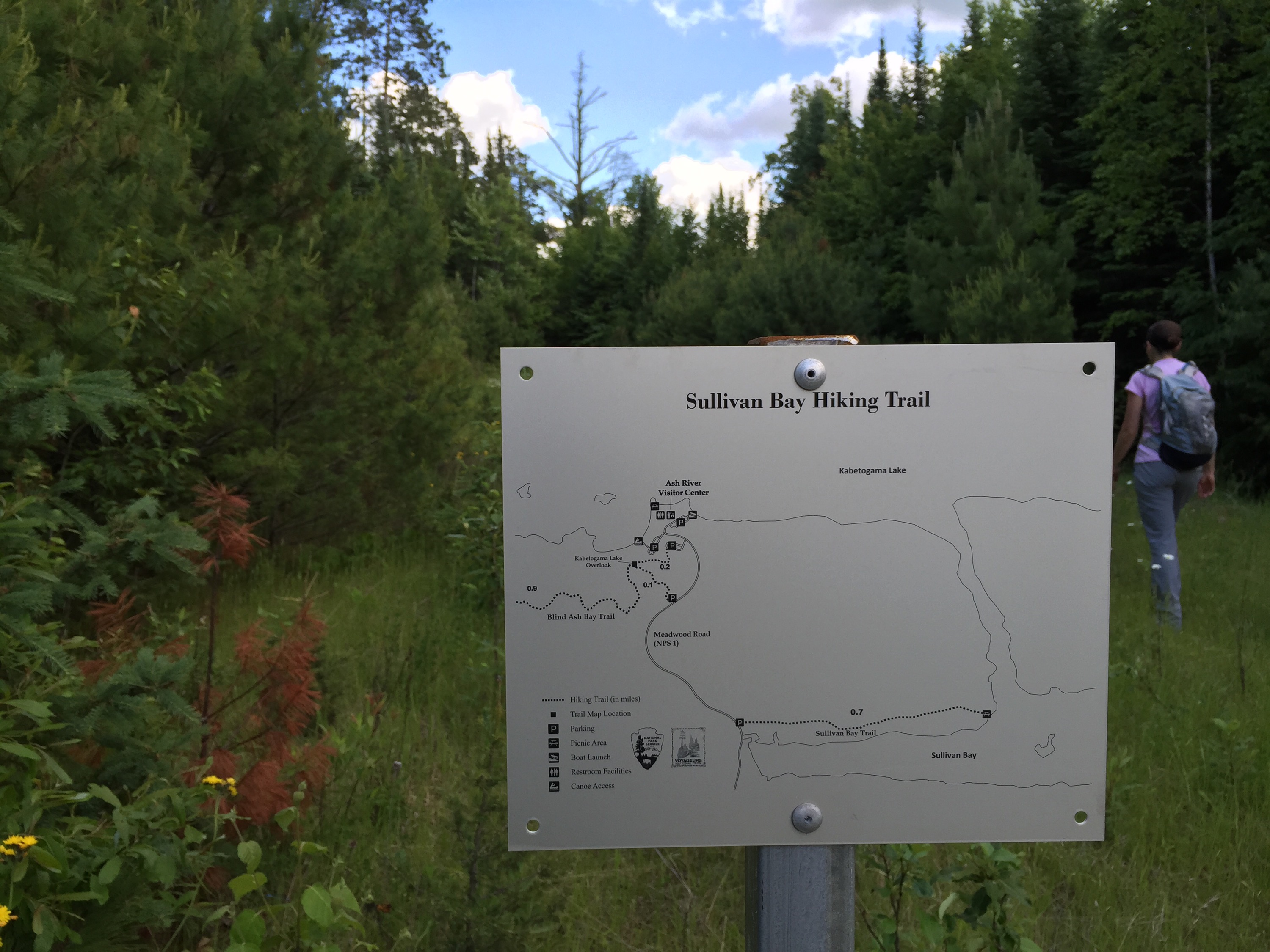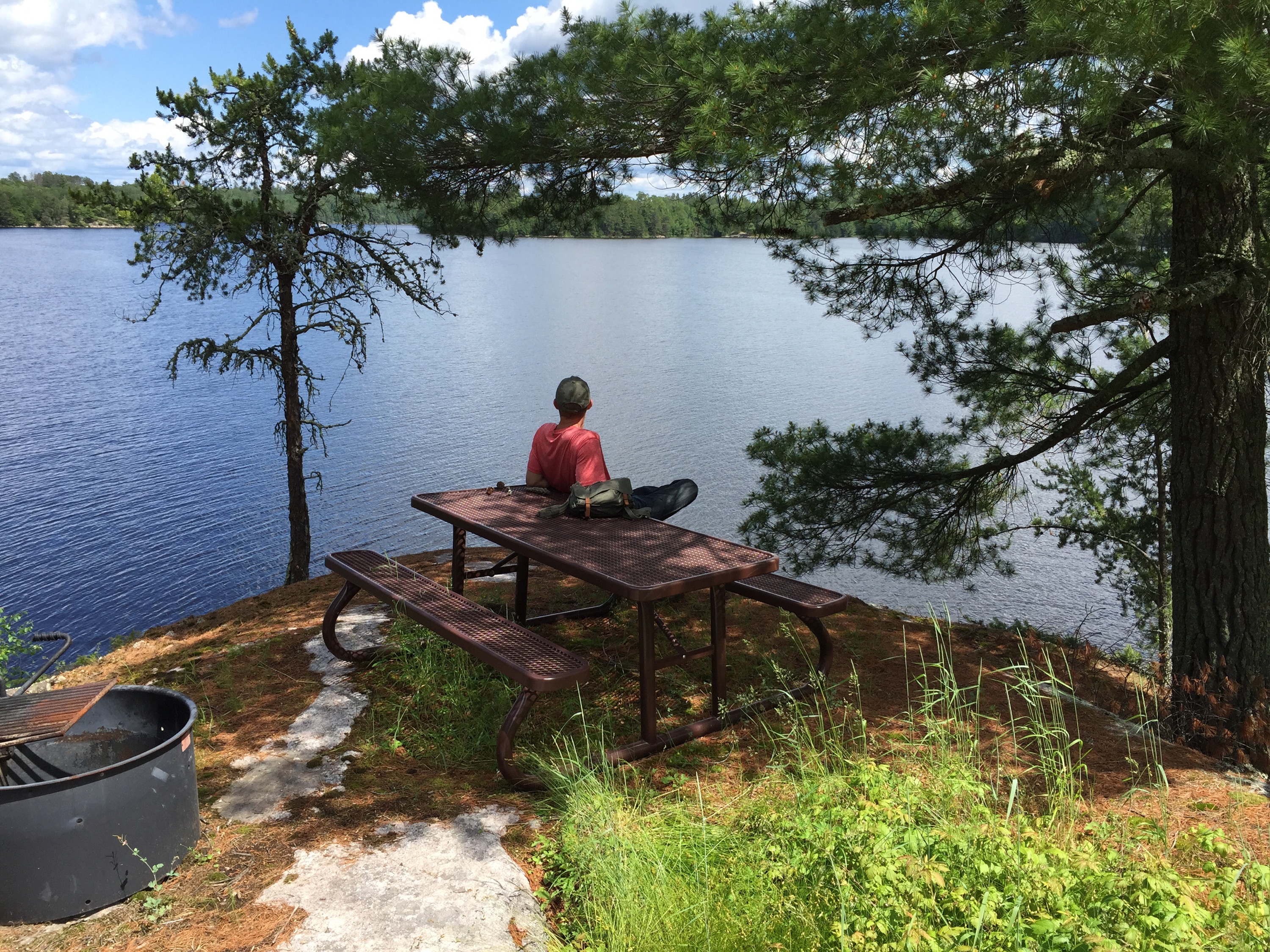 Back at the motorcycle, it's time to head back to the RV. While stopping for gas Ashley points out that we passed Elephant Lake a few miles back, where research shows boondock camping available in the forest. We head back and go off searching for a spot to spend the next few nights.
After the grooved blacktop in the road construction I'm a lot more confident in the gravel roads and we search down a spot back off of old logging roads off a forest road. An old gravel pit near the top of a hill provides more than enough space to turn around and, hidden behind a patch of trees, we discover a fire pit and beautiful campsite. Just in case, I continue along one of the side trails but it doesn't appear that we can top that site.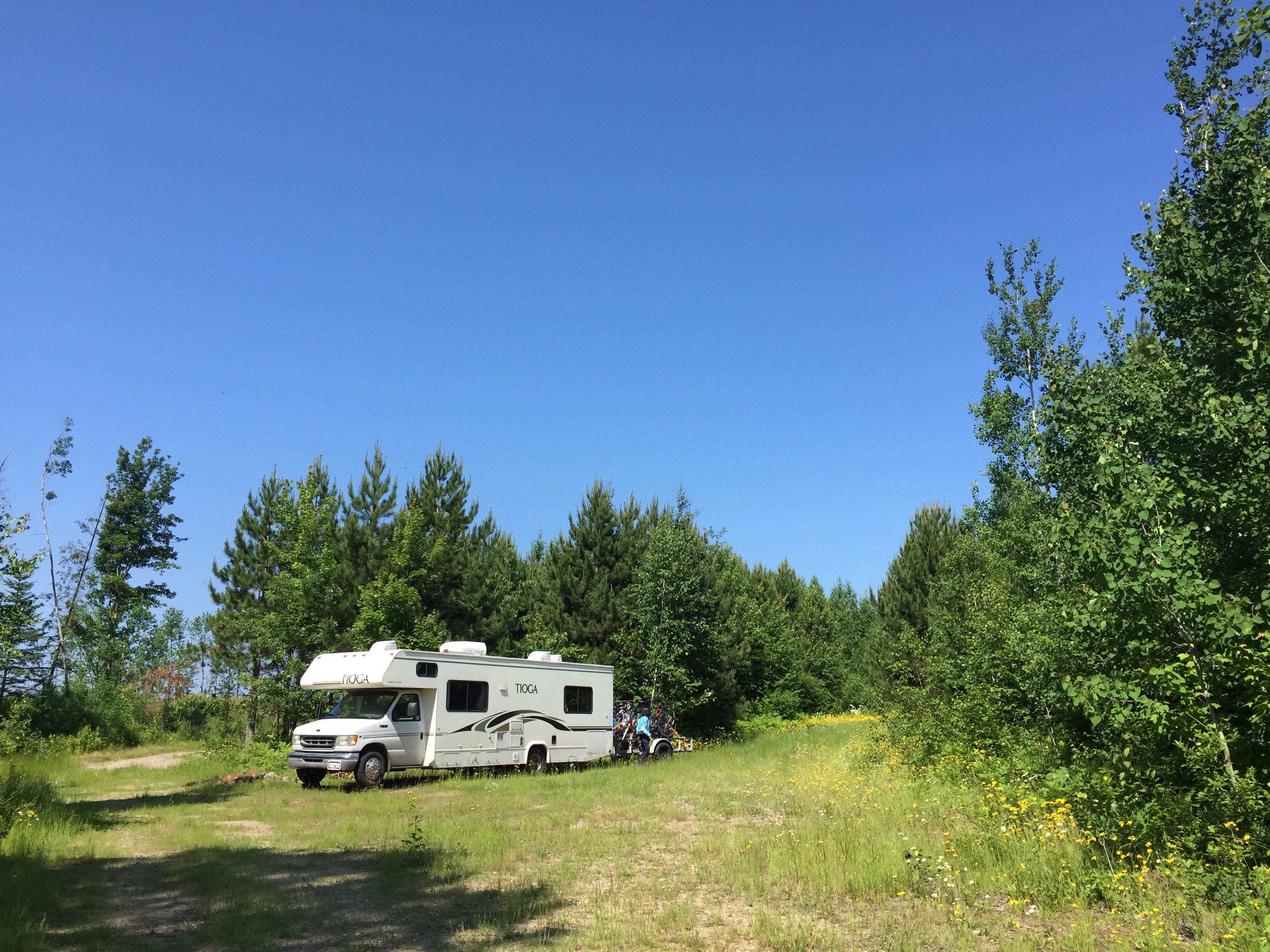 Back down the road, time to move house! We top off the gas tank in the motorcycle for Tuesday's trip and load up. Getting better at that process, as we made it on our first try!
The trip back to the forest is uneventful, except for the washboard gravel roads. Double digits was too fast! Fortuntely we're only two miles off the blacktop.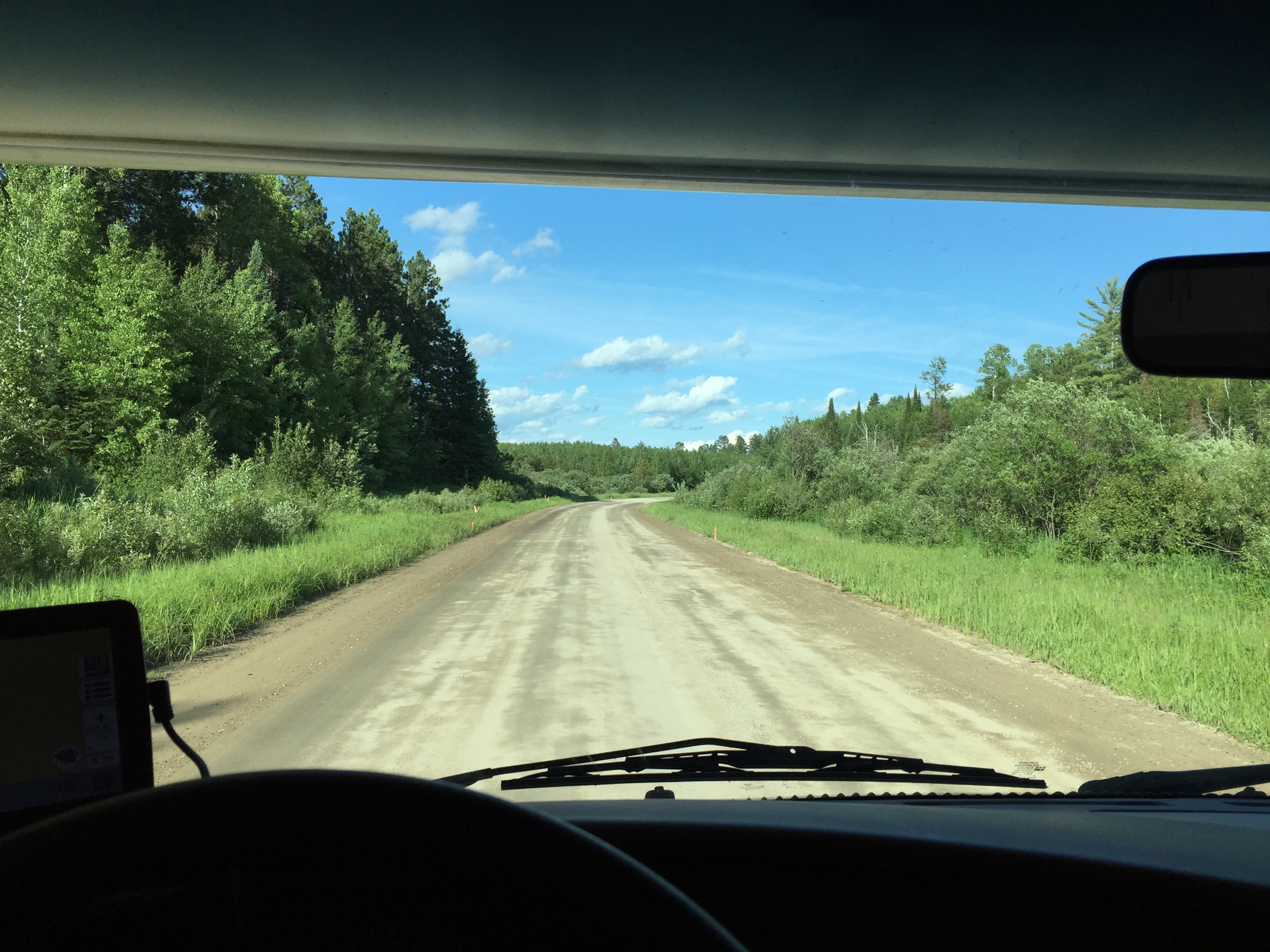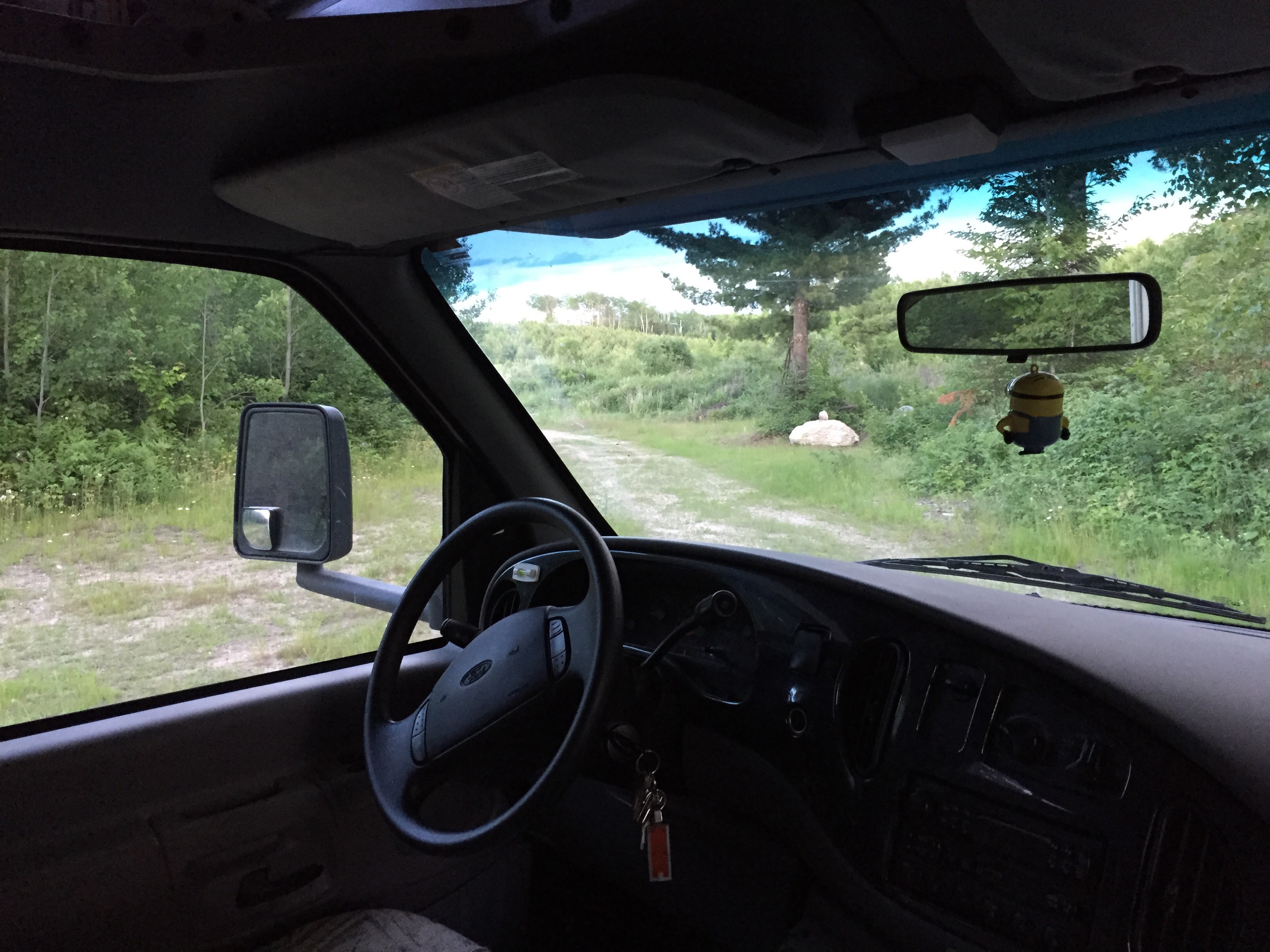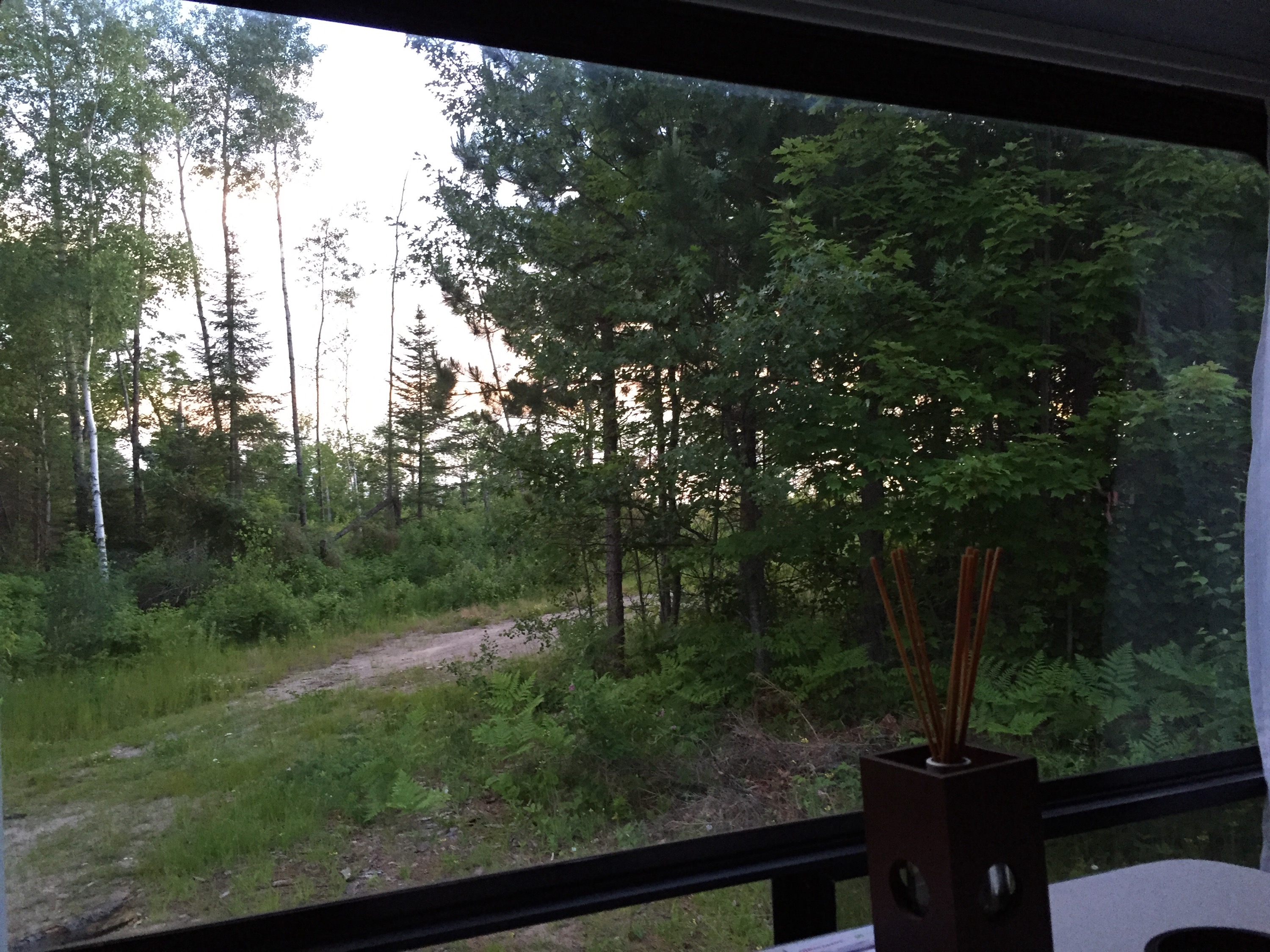 We settle in – Ashley fixes supper while I go gather firewood. After supper it's shower time and then a bit of reading before bed!
Think I managed a shower in about a half gallon of water. No "soap or poo" really does help!