Journal entries are just that – the digital copy of my hand-written entries in my journal. If you aren't interested in the daily details of our adventure, feel free to skip on to the next "regular" post.
Went to sleep to the sound of a fog horn last night. We assume it was the nearby Shoals light house. Woke up to the alarm – 6ish. After washing up we grabbed our bikes and headed to Glen Arbor to check out the coffee shop and soak up some wifi. Matthew tried a "Bulletproof Coffee" which is coffee, high-quality grass-fed butter, and coconut oil. He's been curious and tried unsuccessfully making his own a few years ago, but still doesn't like it after trying the real thing.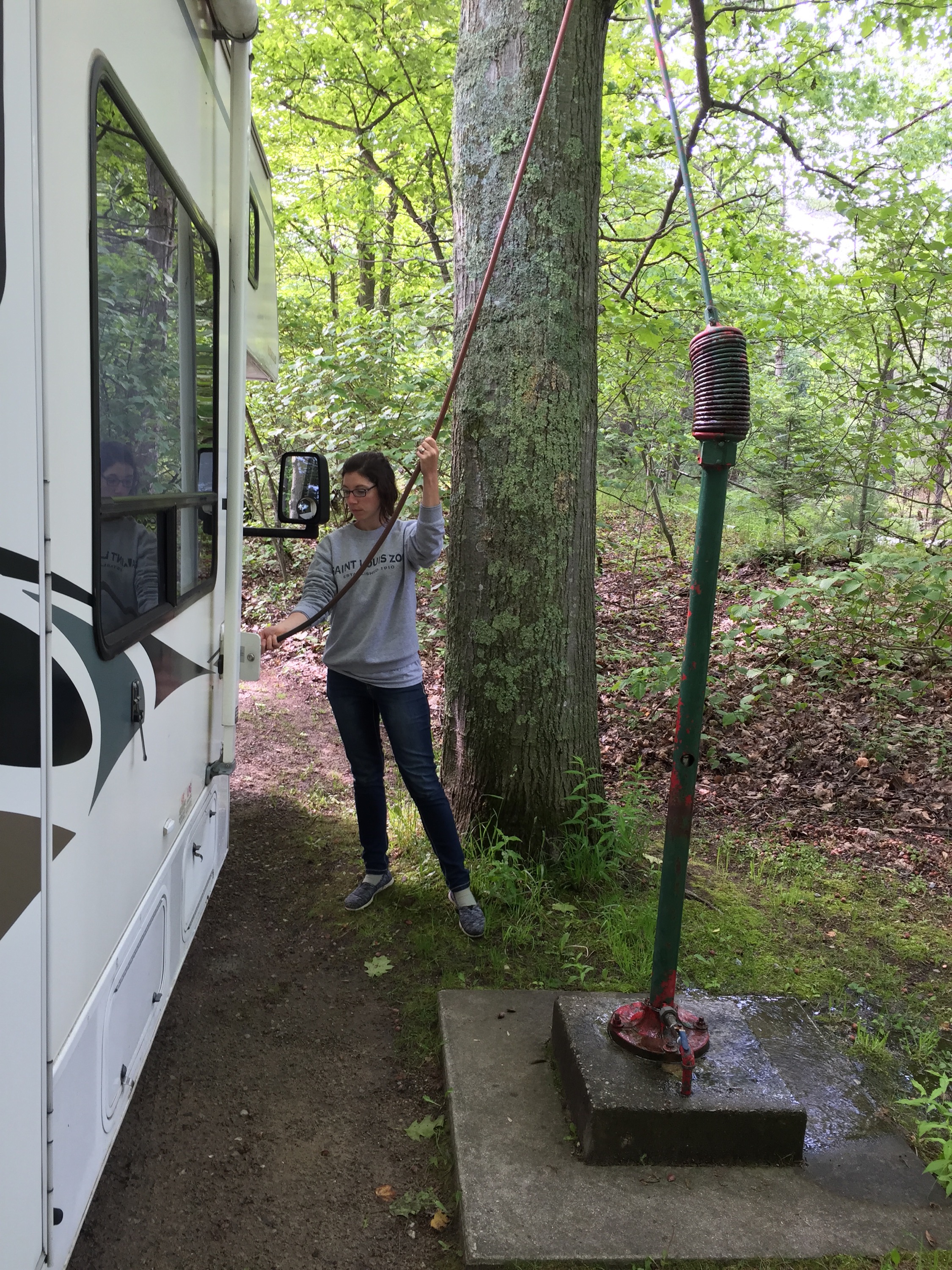 After coffee we headed back to camp and packed up to hit the road. Before hooking up the trailer we emptied the holding tanks and refilled the fresh water, which had run out the night before. We made it roughly a week, augmented by public bathrooms, water fountains, and a five gallon bucket filled from campground spigots.
Off we go! A quick stop at the office nets us a free sticker for the motorcycle to represent our National Interagency Pass. "Be sure to display it on the driver's side" the ranger told me. So…. the front. 🙂
A bit later we stop at a grocery store to stock up and eat lunch before heading out. It's awfully nice to go directly from cart to cabinet and only have to move everything around a single time.
We check in to our first RV park for a couple of nights and hook up to the water and electric. Ashley is excited to have her hair dryer and straightener without needing the generator. I enjoy the wifi.
Coming through Traverse City was a little nerve-wracking. So much traffic compared to the last few weeks, compounded by construction. We wanted to bike ride down the Mission Peninsula but missed our turns and didn't want to fight to turn around. So on to camp we went. After setting up camp we unloaded the motorcycle for the first time and headed back into the fray.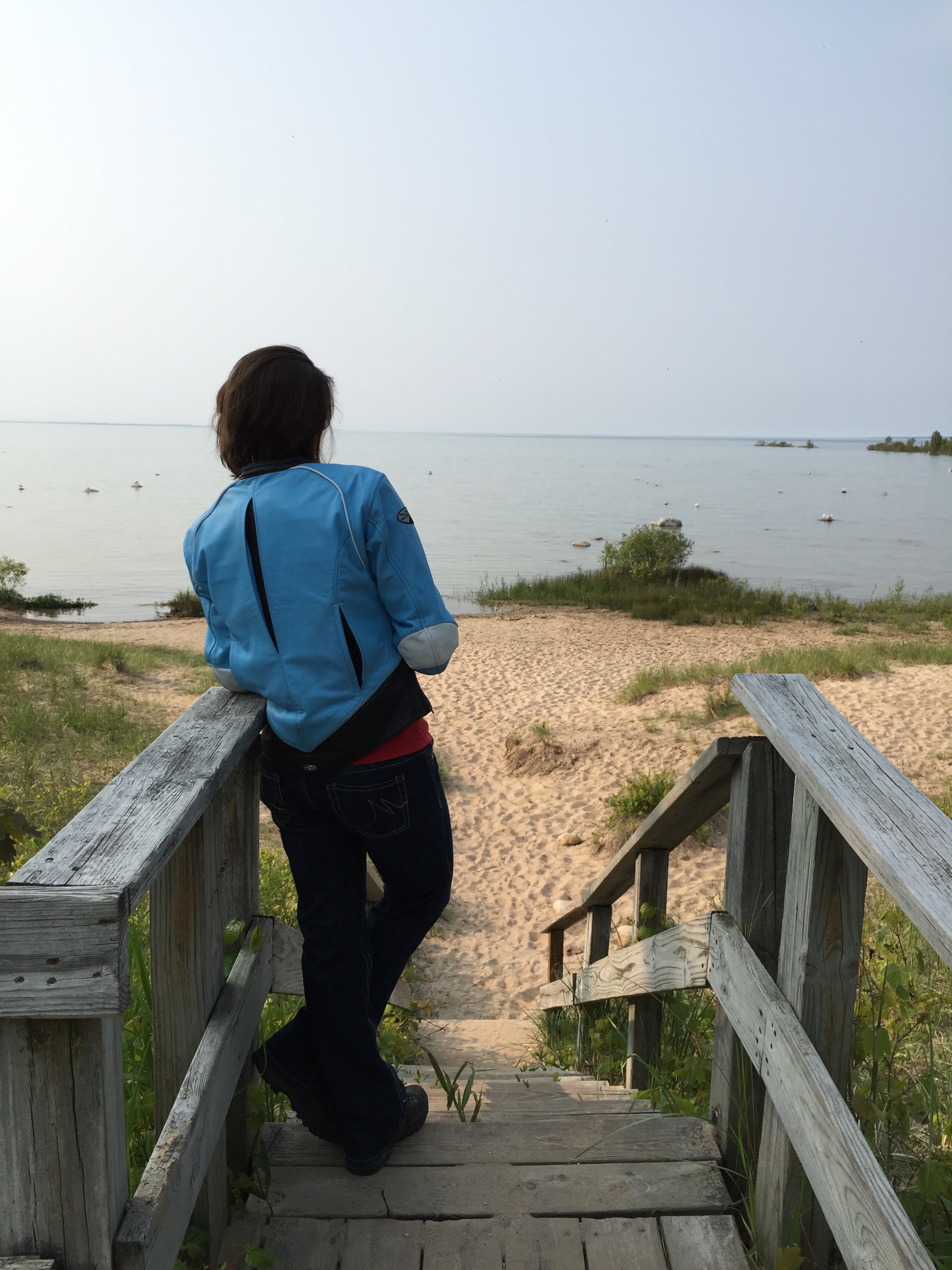 Taking the scenic route we saw many orchards and farms. Next month is cherry season so no U-picking yet, but everyone seems to have asparagus available. Lots of rhubarb available, too. I know GDad loved rhubarb but I don't recall what it tastes like, only that as a child I wasn't a fan. Curious to try it again, though.
We hit traffic again, creeping along in the single digits; challenging on the motorcycle. But we made it to the peninsula and out to the end. We stretched and checked out the Old Mission Light House, then headed on back home.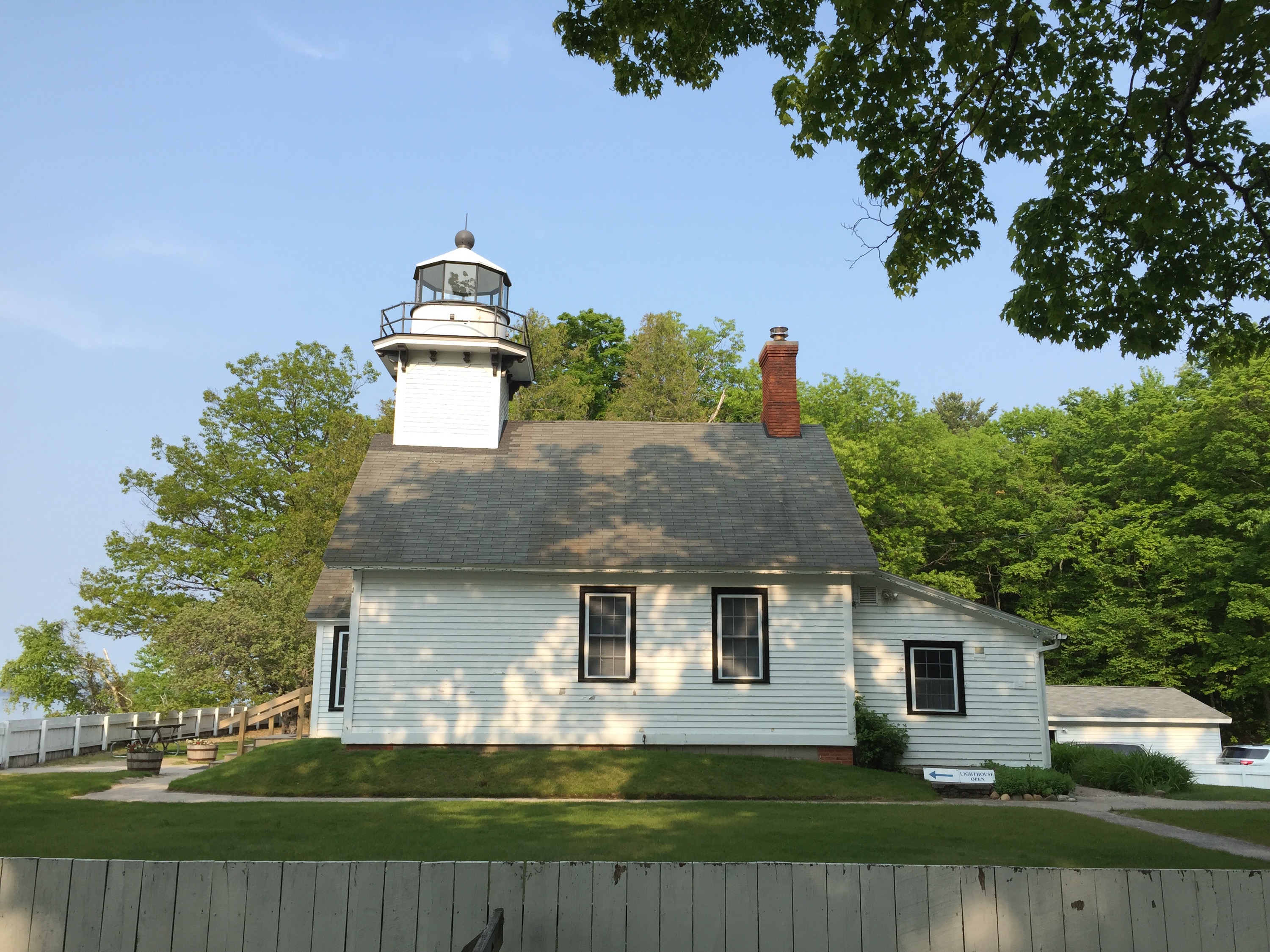 Debated going out to eat, since it was already supper time, but that seems to be almost a disappointment any more – not to mention wanting to save the money. Instead we compromised by grabbing ingredients to make home-made pizza along the way.


Once home we cooked, strolled along the park, and then I tried my hand, literally, at laundry in a 5-gallon bucket. It seemed to work well, though drying it may take forever without a line of some sort. It takes about 5 gallons per load, thus far, so definitely something that has to be done when we have access to a water hook-up. But an excellent stop-gap to help us save from needing a laundromat so frequently.
Finally, with both electricity and wifi available, we were able to watch TV, a couple of episodes from our Netflix account, before bed.