Only about 20 miles to go this morning, so no rush. We looked up the hot springs at Sol Duc last night and were disappointed to realize that they have been re-created to look like pools. That's not the feeling we were looking for so we'll find a set of hot pools somewhere out in the forest that we can hike in to and explore in their natural setting.
Just a few miles down the road we come to Lake Crescent. We can't resist pulling over to enjoy the view. The water is clear, so we watch fish swimming by and catching fish. I make coffee before coming out to sit on the shore with Ashley so that we sit and enjoy the view for a longer time. The water's so smooth that the mountains and sky are reflected perfectly in them.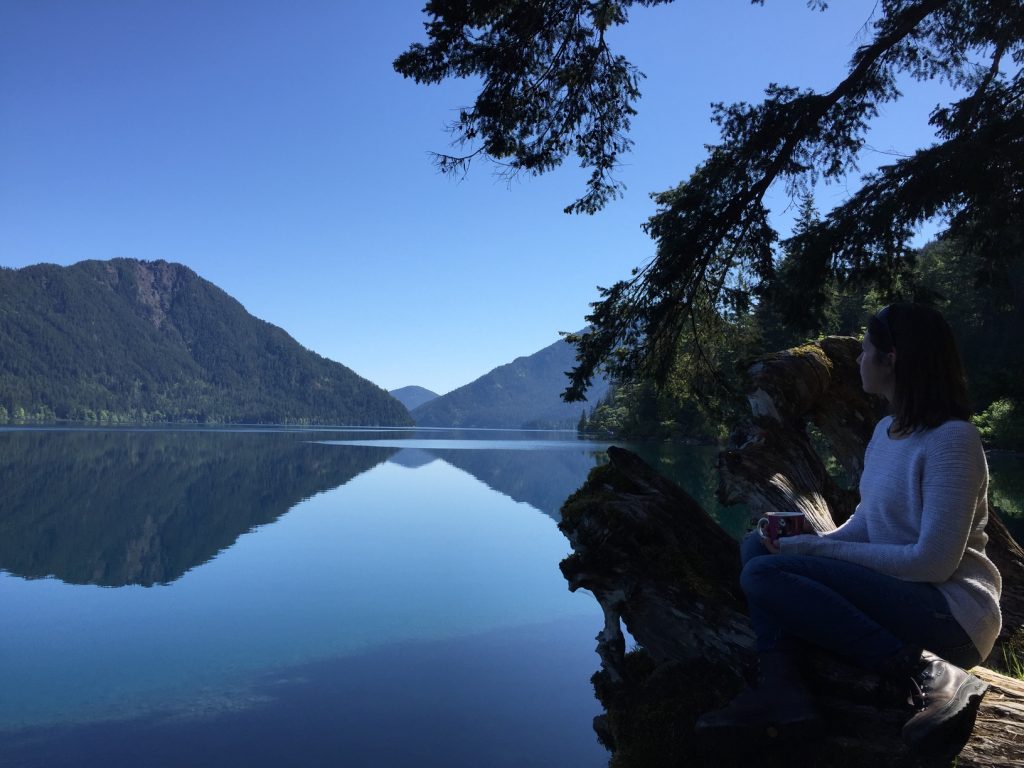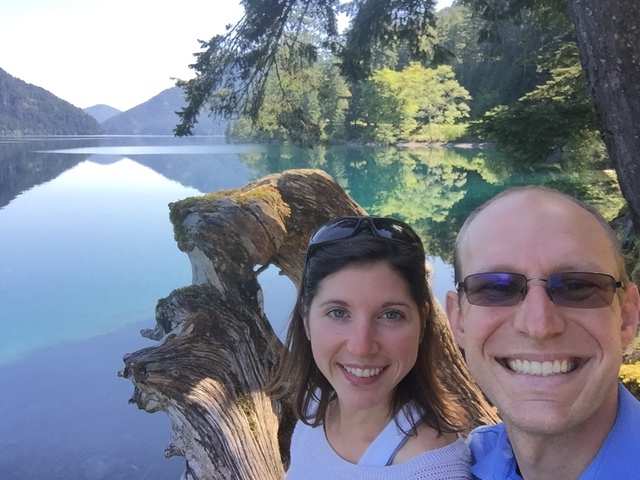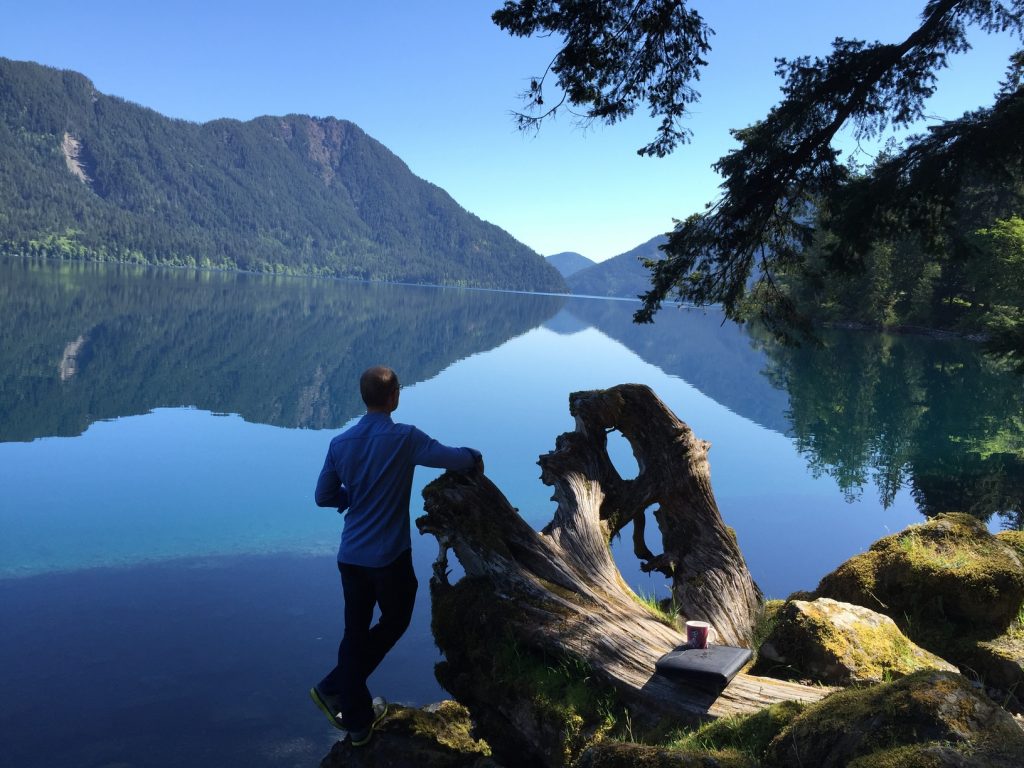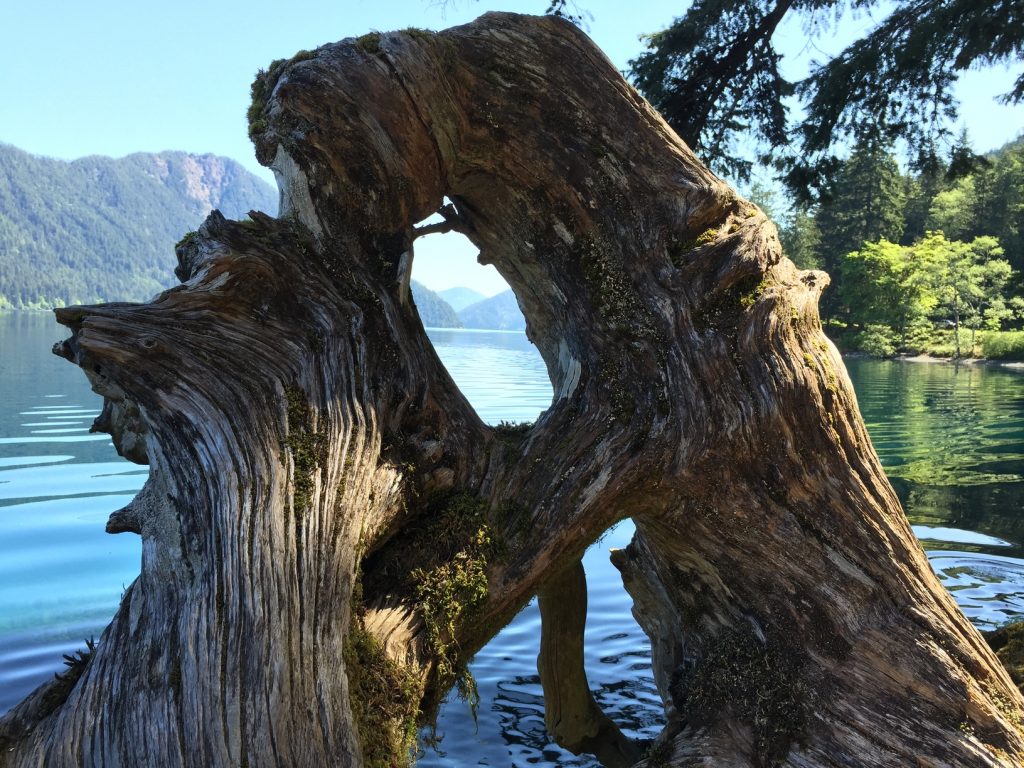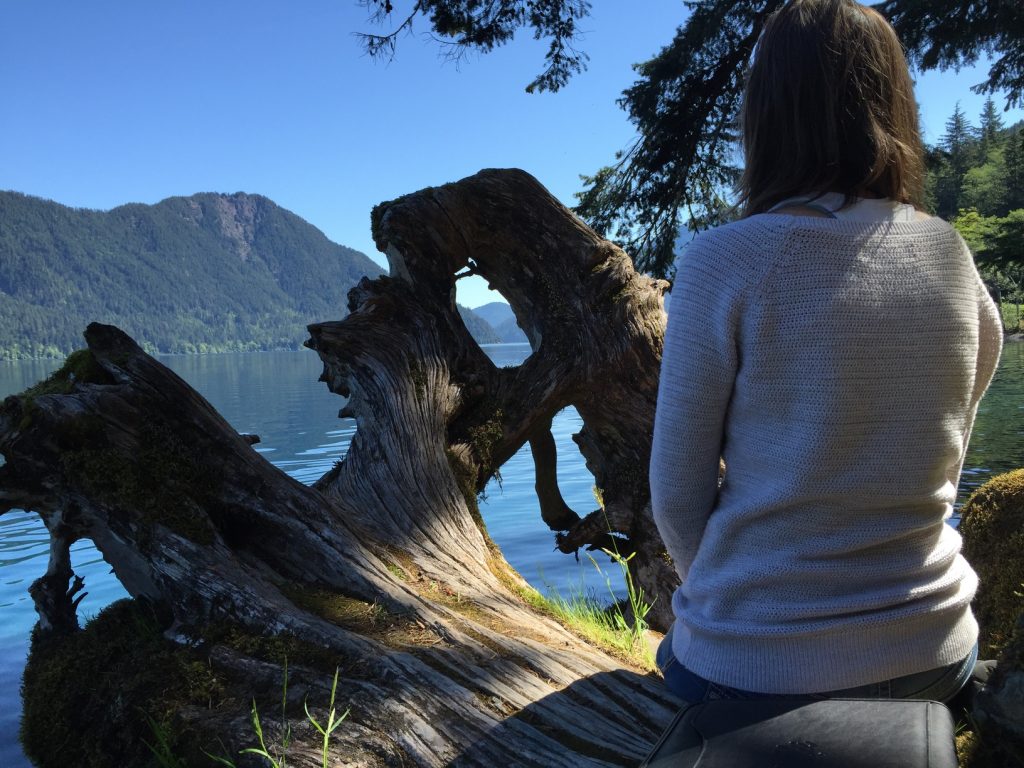 Along the road a bit further we stop at Port Angeles where we'll be spending the rest of the day until meeting up with Cole and Elizabeth, the Switchback Kids. We visit the Park Visitor Center, watch the video and check out the nature trail behind the facility. Then it's lunch time and… something else. We head to a nearby park to sit and enjoy the beautiful day. Then it's time for an afternoon snack so we head to Renaissance coffee/tea shop. Great drinks and delicious snacks enjoyed while taking in the view of Canada over across the strait.
Back to the RV for a bite to eat before meeting up with Cole and Elizabeth. Fortunately, parking's easy and convenient and we have a fabulous time chatting with them. They're definitely our kind of people – a few hours pass as we chat about travel, parks, fellow visitors, future plans and more!
It's a bit after 10, so we decide to camp out at the WalMart and head on to Jackie's tomorrow morning.