Journal entries are just that – the digital copy of my hand-written entries in my journal. If you aren't interested in the daily details of our adventure, feel free to skip on to the next "regular" post.
Woke up and had a quick breakfast so we could hit the trail early and knock out the day's bike ride. Looking for something different I struck off on a route we hadn't visited before, much to our chagrin. Busy road facing into the wind with no destination to speak of. A few miles later we u-turned and detoured into Oconomowoc and returned to our usual trail. Ashley in particular wasn't feeling it. We stopped back at the coffee shop in Delafield and split a mango smoothie before heading home.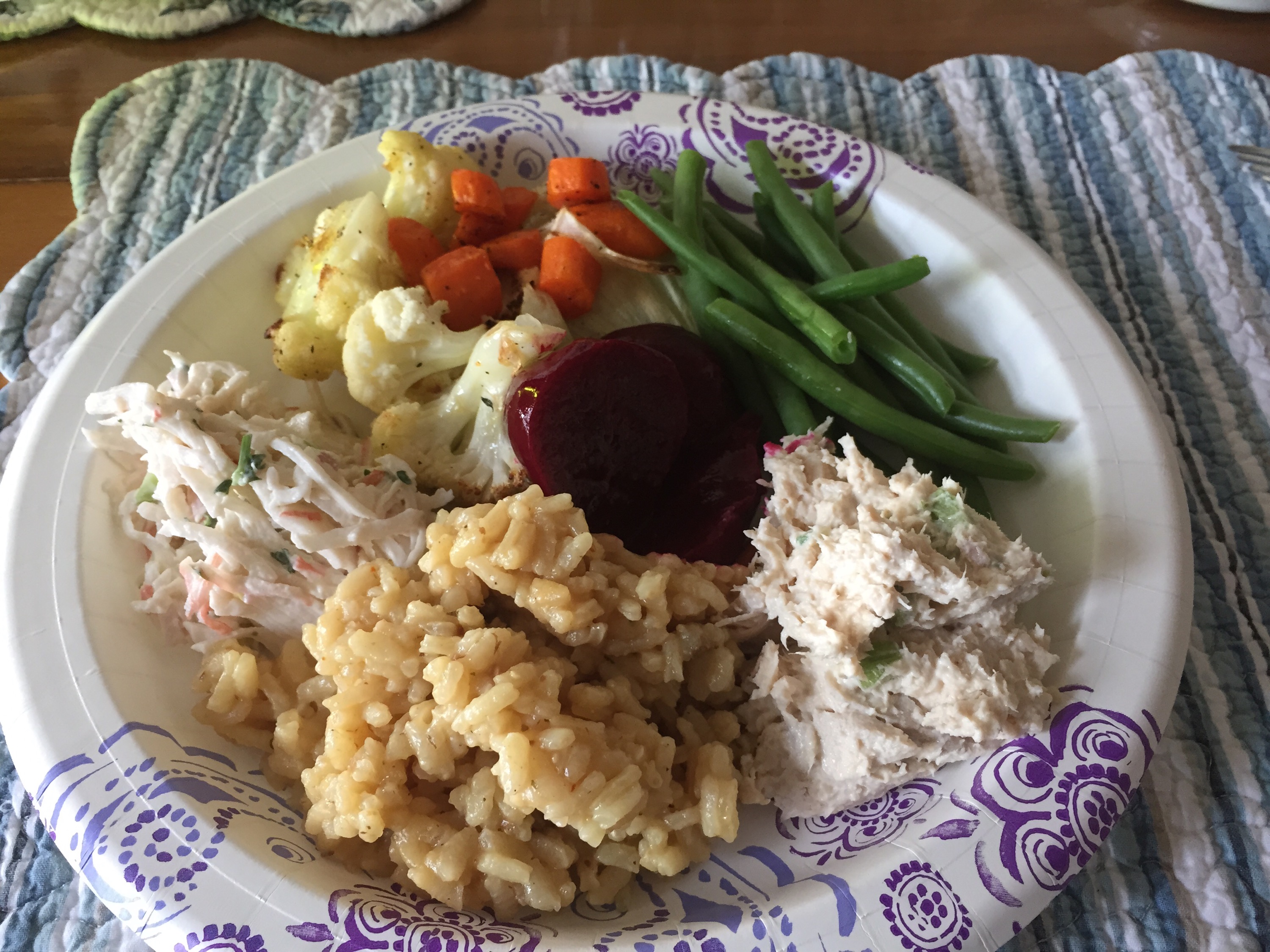 Went out with Joni, exploring. Took a wrong turn and ended up off-roading the car onto hospital grounds via a mulched walking path. Checked out the Ben Franklin craft store and got some mill end yarn – nice and cheap so we can knit and crochet some practice projects without feeling bad about messing anything up. Stopped at the grocery store for dinner ingredients and then the RV for the crockpot and cans for another meal. Propane is almost empty so will have to top that off tonight or tomorrow.
Back at home Joni gets supper going, Ashley starts knitting her first piece in-the-round, an infinity scarf, and I began crocheting a head band.
Supper was delicious – baked tilapia, baked taters, home-canned pickled beets and sauted spinach. After a bit we headed out to The Kiltie, a drive-in diner with delicious home-made custard, for sundaes. In accordance with their name, the bell hops all wear plaid kilts.
Once we finished eating Jim took us around for a bit of a drive before heading home – checking out some new neighborhoods.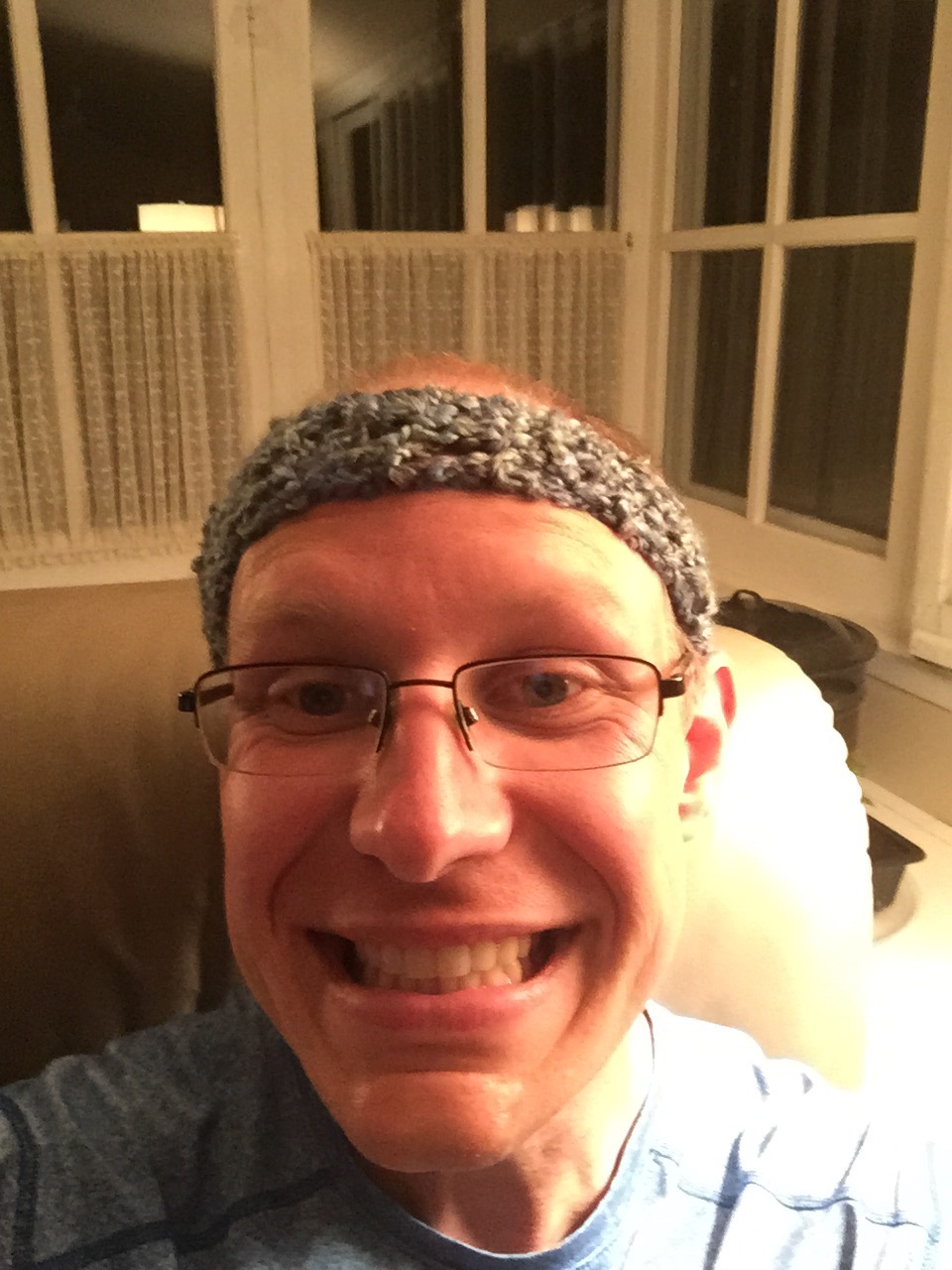 At home, I finished the headband and began crocheting a basket. Joni and Ashley were both knitting. Jim asked if we had started a knitting club.