Woke up early in the WalMart parking lot. Found a laundry-mat on the GPS with some good-looking coffee/breakfast places next-door so that we could enjoy a treat while taking care of chores. Alas, there was no parking for a vehicle our size. On to the next best option – where there is also no parking. Another try… and it's a dry-cleaing service, not a laundry-mat. Finally we head a few miles down the road, back past where we started, and found a confirmed coin laundry. Ashley bleached a few of her undershirts and our quilt took forever to dry, but ultimately everything was ok in the end and the mountain of dirties is gone.
We decide to give a breakfast place a try and really luck out. Parking is about half a block away in the Walgreens parking lot but we lucked into some seats at the bar a few moments after arriving (the couple right before us had a 20 minute wait). Everything was absolutely delicious. And since it was raining we decided to delay our run back to the RV with a cronut – a donut-shaped croissant topped with a delicious cream cheese frosting, blueberries and almonds.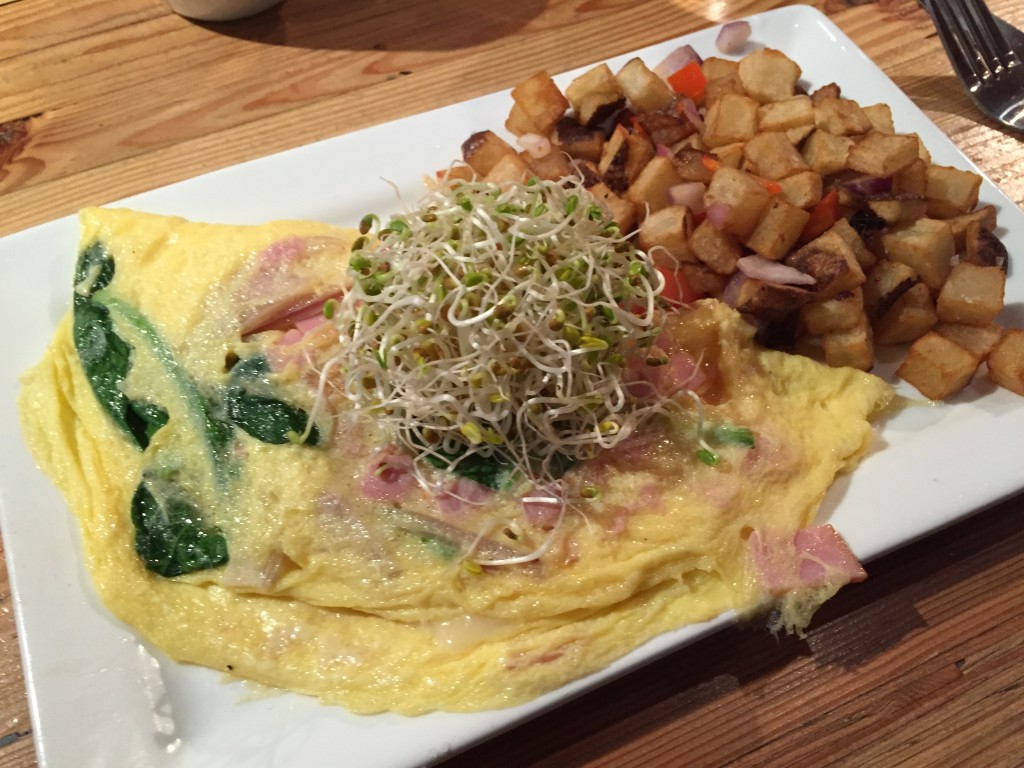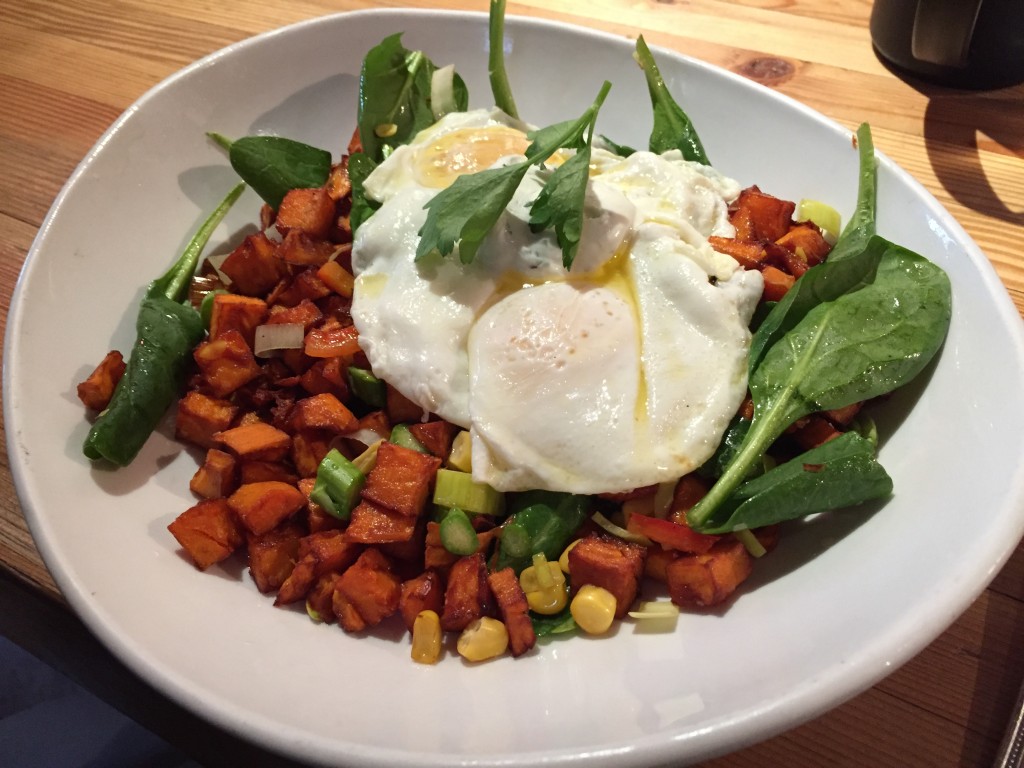 After finally finishing I went and picked up the RV, fortunately the rain had slowed down a bit, and swung by to pick up Ashley. A quick detour through the bank and Trader Joe's and we're on our way, back to Phoenix on our way west.
A lot of circling through city streets today, frustration with the laundry process (and bleach in the wrong washer), and plans generally not going as smoothly as we'd hoped. Not a great day, but definitely not a bad one, either. We drove through some pretty solid rain without any issues, had some delicious food, and came up with a general game plan for the rest of 2016's journey. We have an idea how to hit the rest of the states and parks in the west either in 2016 or over the winter of 2017 before heading east to wrap up next year. Whew… lots of travel and driving and exploring! If only the weather would cooperate or we could more easily play in the snow – this trip would be a cinch! But where's the adventure in that?