Journal entries are just that – the digital copy of my hand-written entries in my journal. If you aren't interested in the daily details of our adventure, feel free to skip on to the next "regular" post.
Woke up to the alarm and made coffee and breakfast. Jumped on the bicycles and hit the road. We have 65 miles to ride, our longest intentional trip yet. First we swing by the RV and top off the tires and grab a backpack. Then on into Delafield and out the bike path.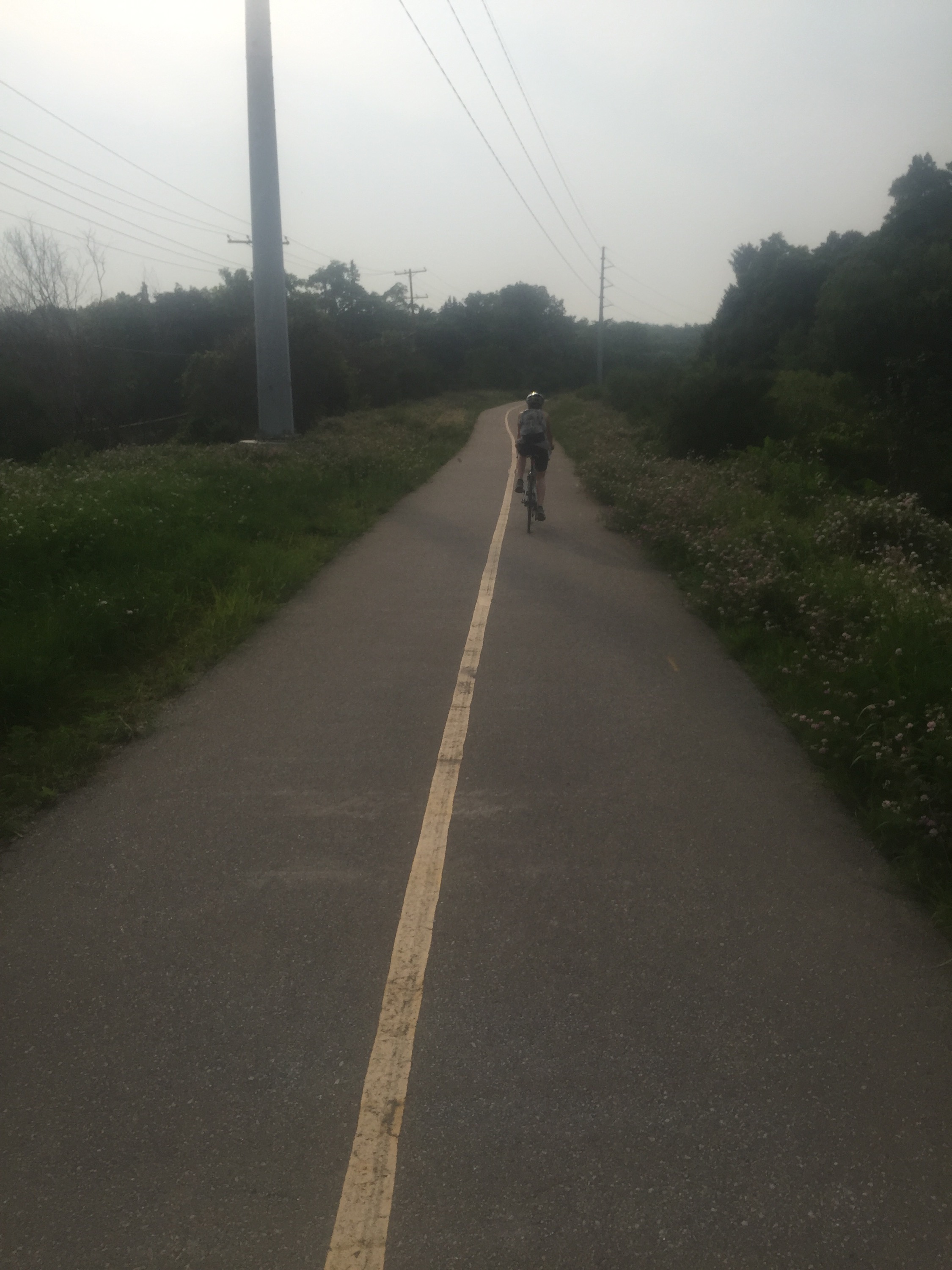 We circle around a lot and are running out of steam around lunch time so we hit up the Trader's coffee house in Delafield. I grabbed a donut and we had sandwiches and lattes for lunch. Everything was delicious and we felt much better afterard. Plus, we couldn't have timed it better. While we were placing our orders it began raining, but it had stopped by the time we finished eating.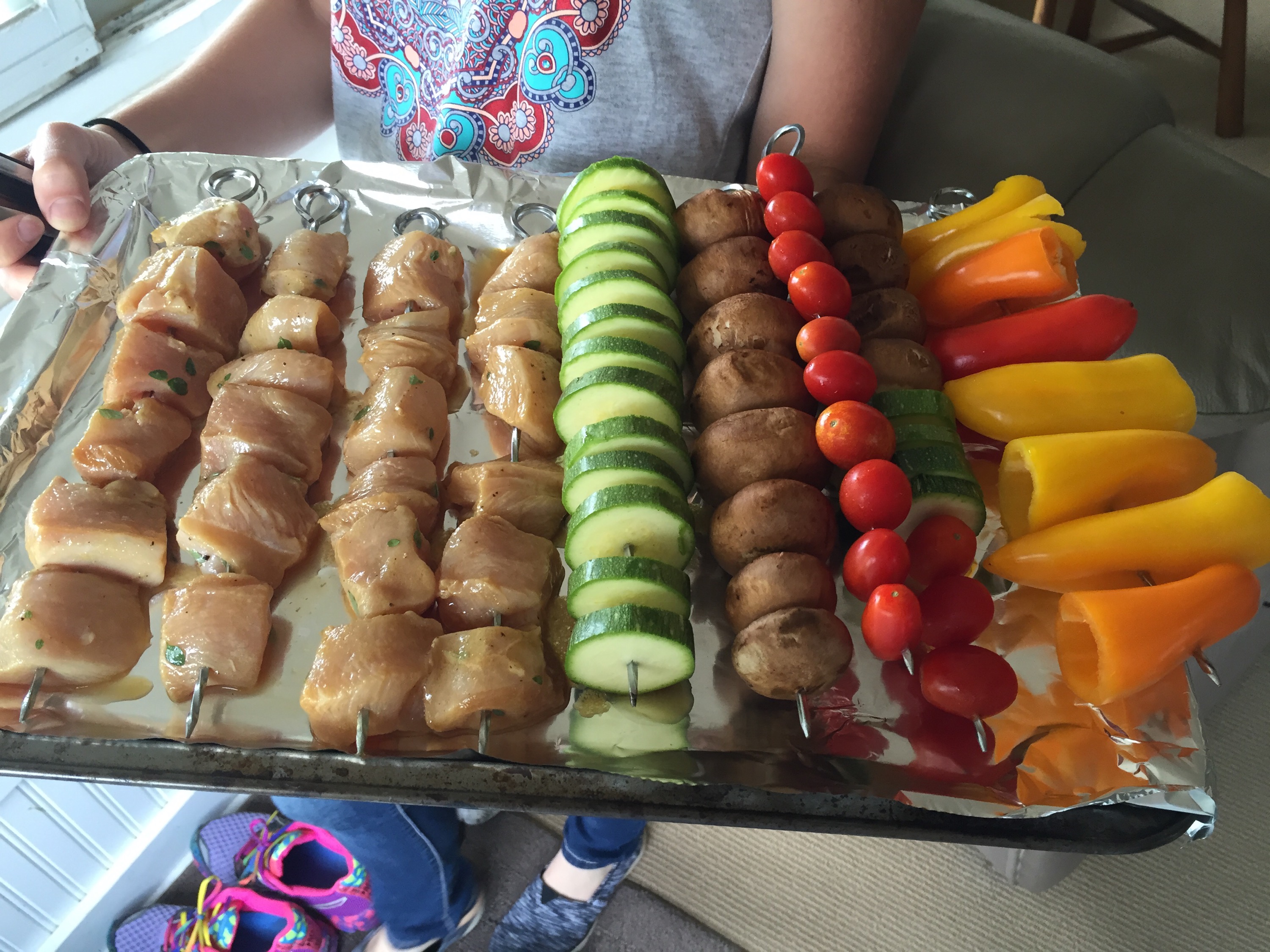 As our ride drew to a close we headed to the Pick-n-Save grocery store to pick up ingredients for tonight's supper. We bought just the right amount – almost couldn't carry it all, but did manage to get it to fit – with the final onion stashed in my spare water bottle holder.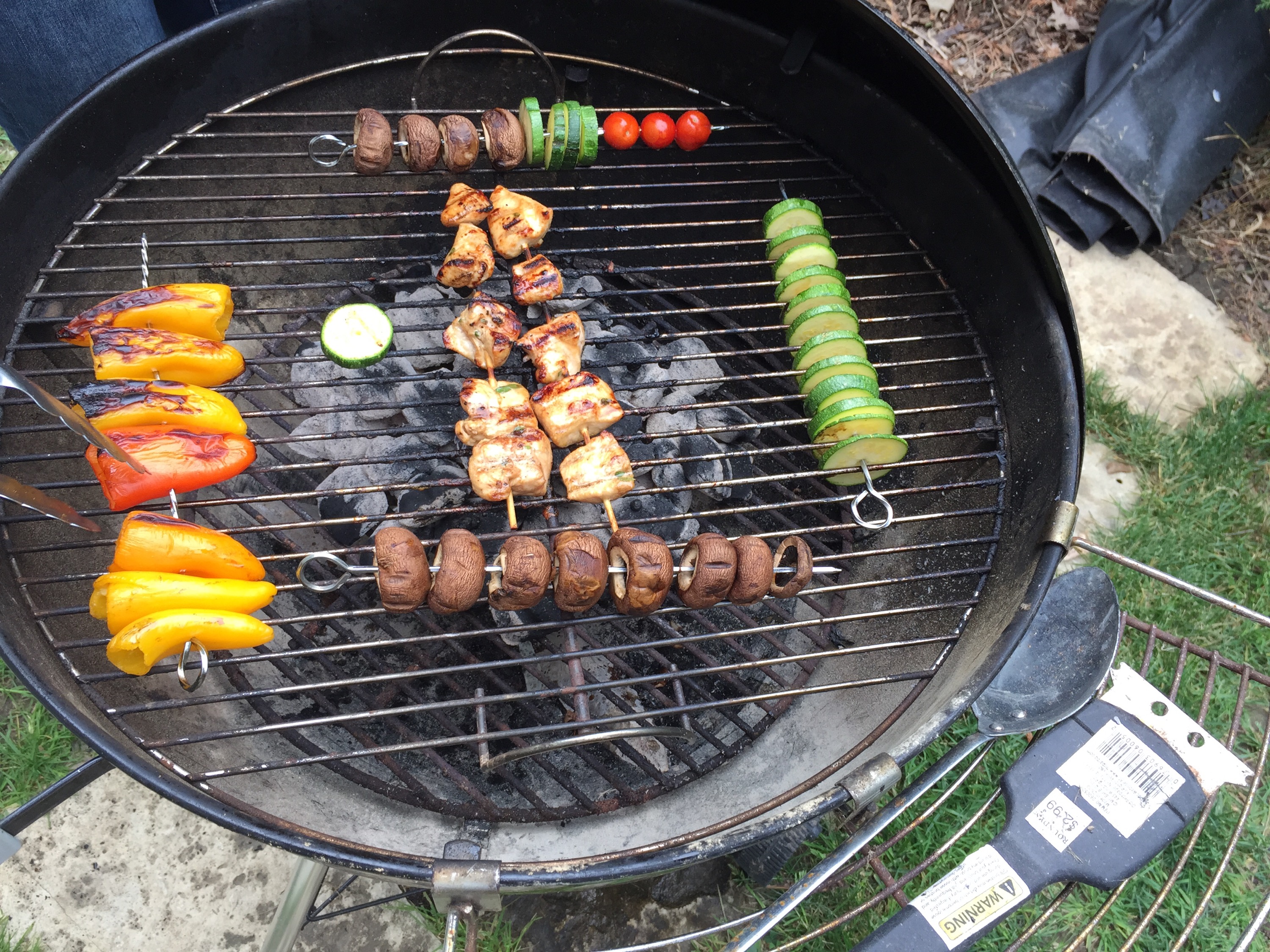 Arriving home we began assembling chicken kabobs. Supper was not only good looking but also delicious! After the long ride, I don't know that Ashley and I could get enough to eat, but we certainly tried.