One last morning in the San Diego area – we hop on the motorcycle and head back to La Jolla for breakfast at the Sugar and Scribe. It's right across the street from The Cottage and looked too good to not visit! Irish-inspired food and an amazing looking bakery – I had a croissant egg sandwich and Ashley tried a quiche. Everything was delicious and it's so nice to have a salad served with breakfast! We enjoyed our breakfasts and coffees before heading back home.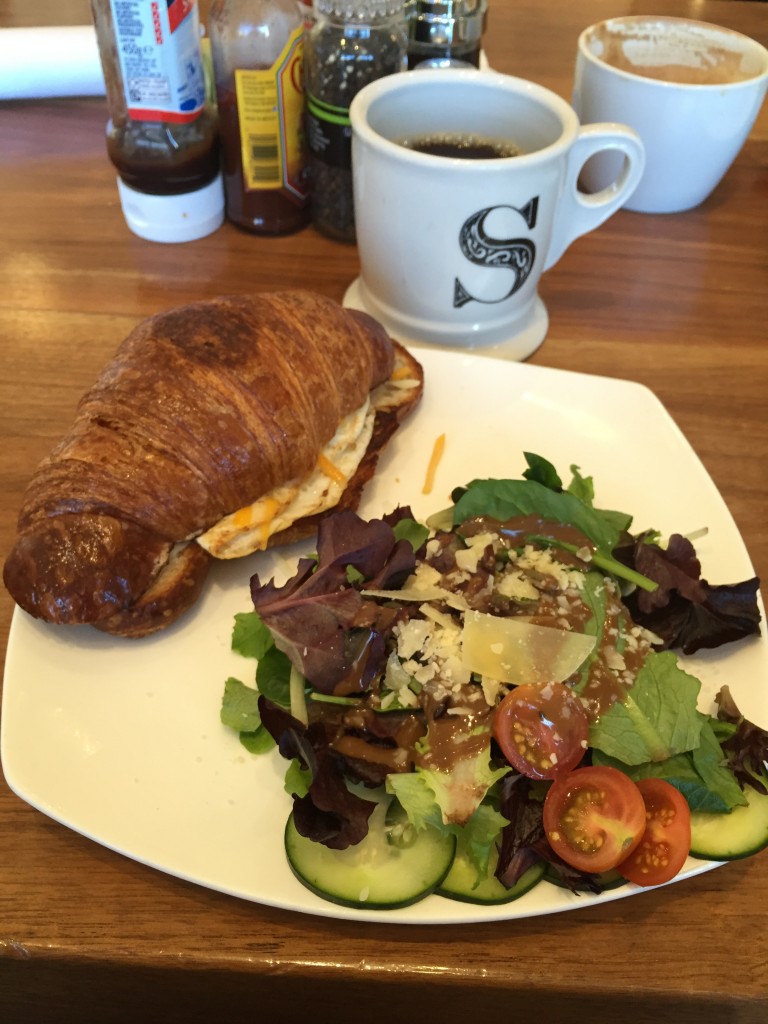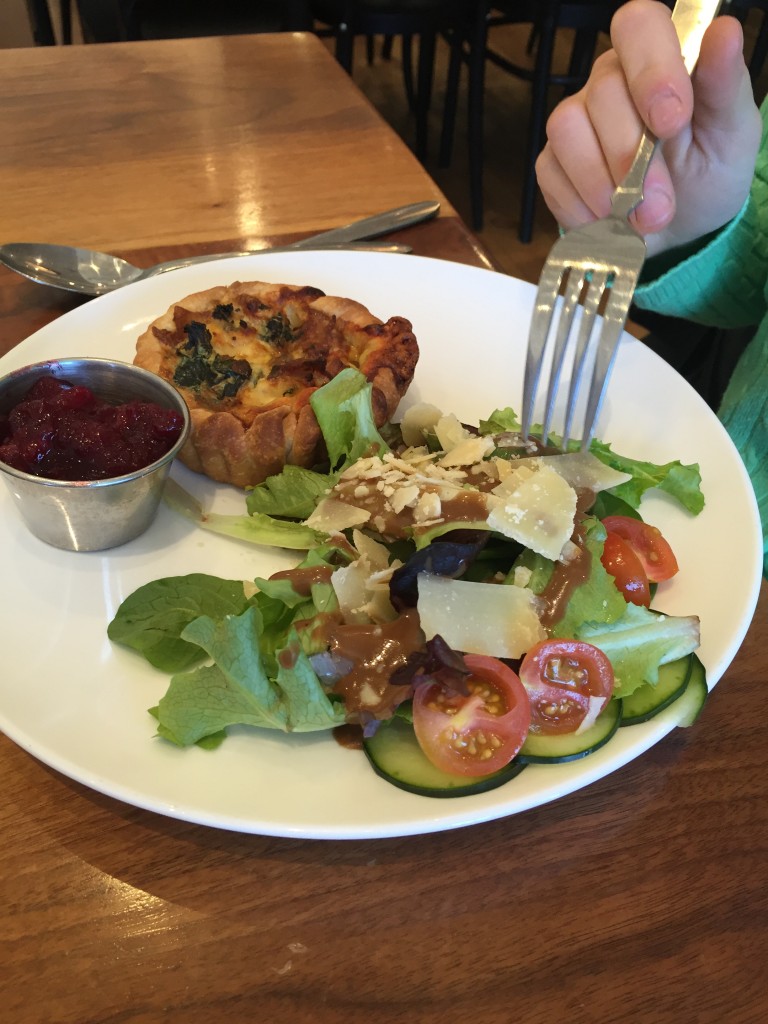 Almost packed up and finally met our neighbors. Wendy was really nice and a delight to chat with – she told us about the company she's been contracting for over the last four years and it sounds like it might be a great opportunity for us. She had an info pack that she shared with us. We'll look into it as a possibility to make some money on the road. Additionally, it would allow us to write off all our travel expenses (which, in our case, is basically everything) as work expenses. Interesting possibility that we'll have to look into further.
Heading out, we drove up to Torrey Pines State Natural Reserve. It's a beautiful stretch of land that has been set aside as it was without/before any development. The parking lot was nearly empty so we had our pick of spots. It's a short walk under the highway to the shore, so we walked over and then down the beach. Spotted some surfers out catching the waves so we sat and watched their attempts for a bit.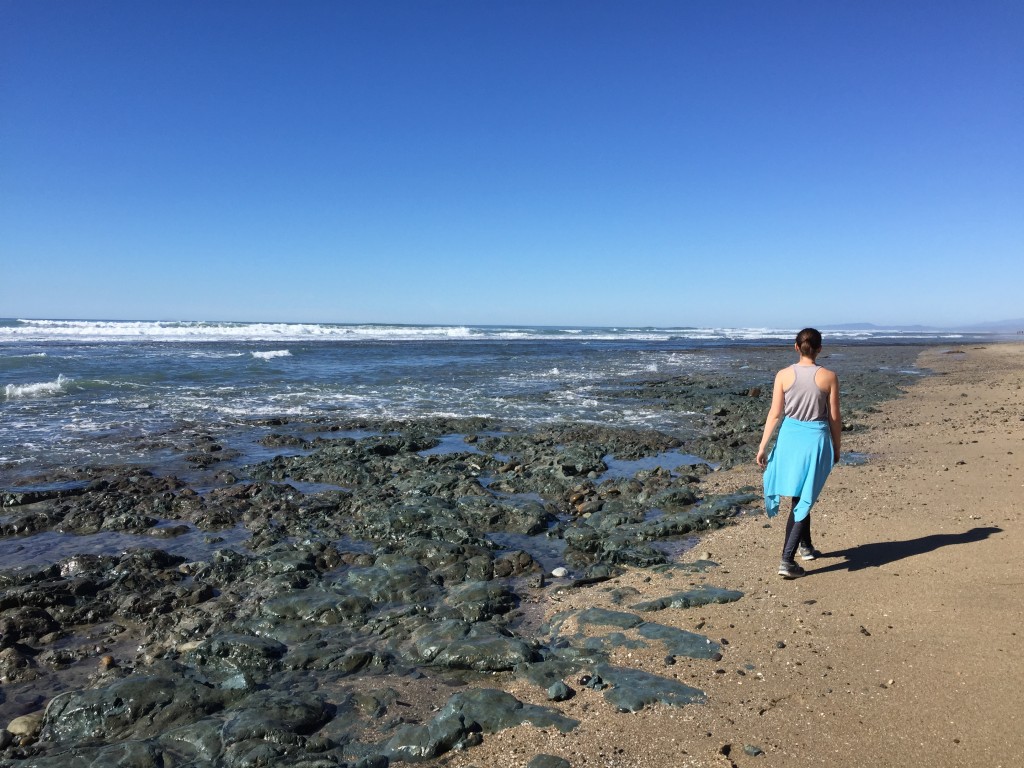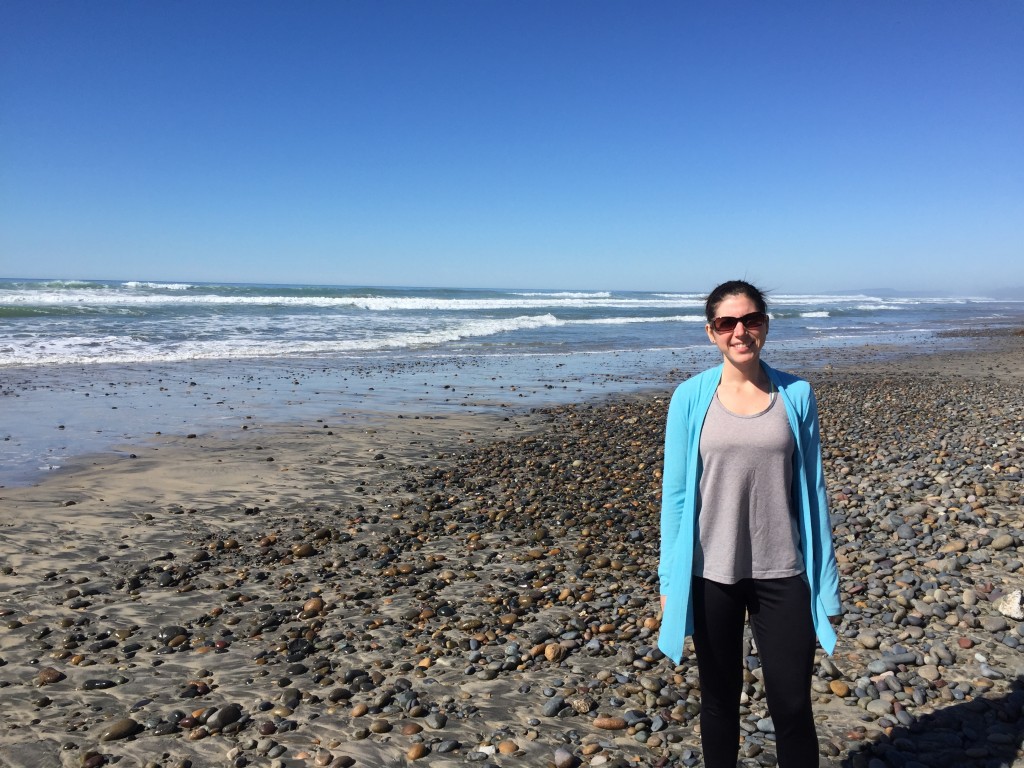 Back past the RV we hiked up the road into the reserve, proper. Up the hill we went, exploring every trail that was offered. They were all short and offered fabulous views – not only of the bluffs and vegetation but also of the ocean.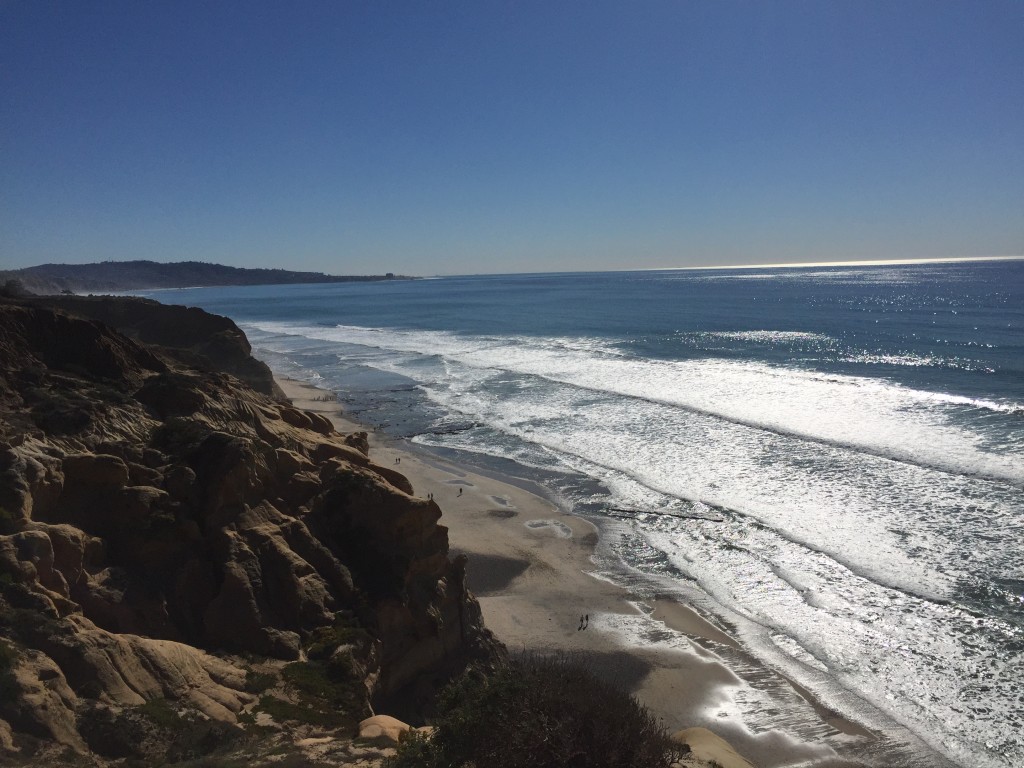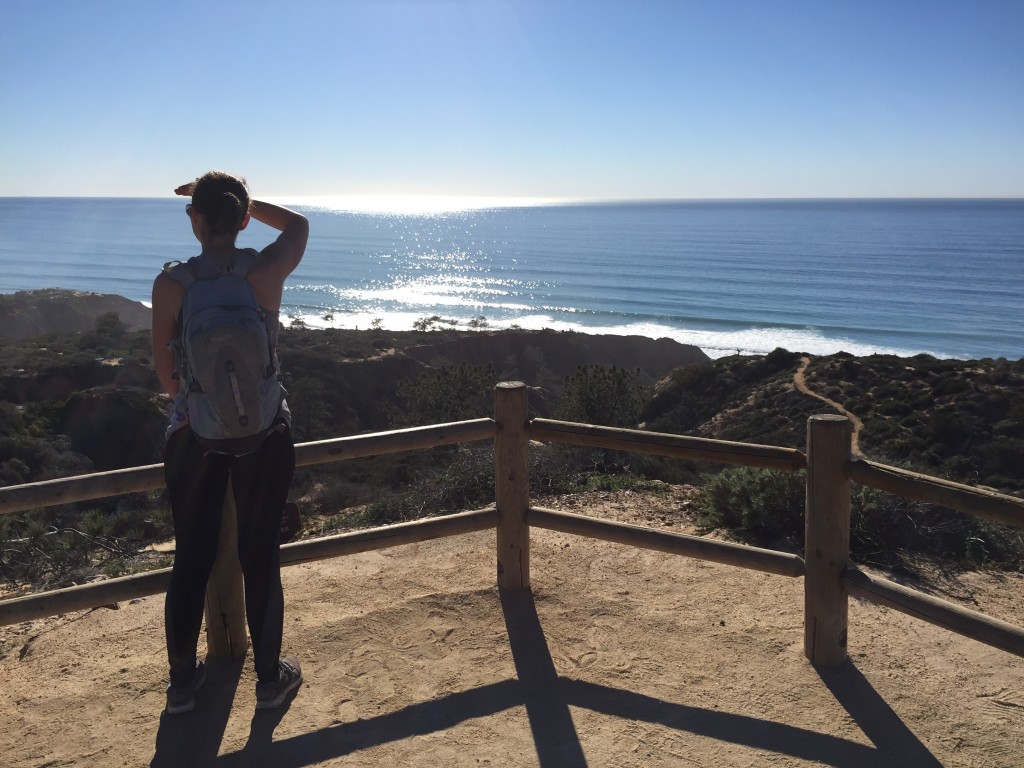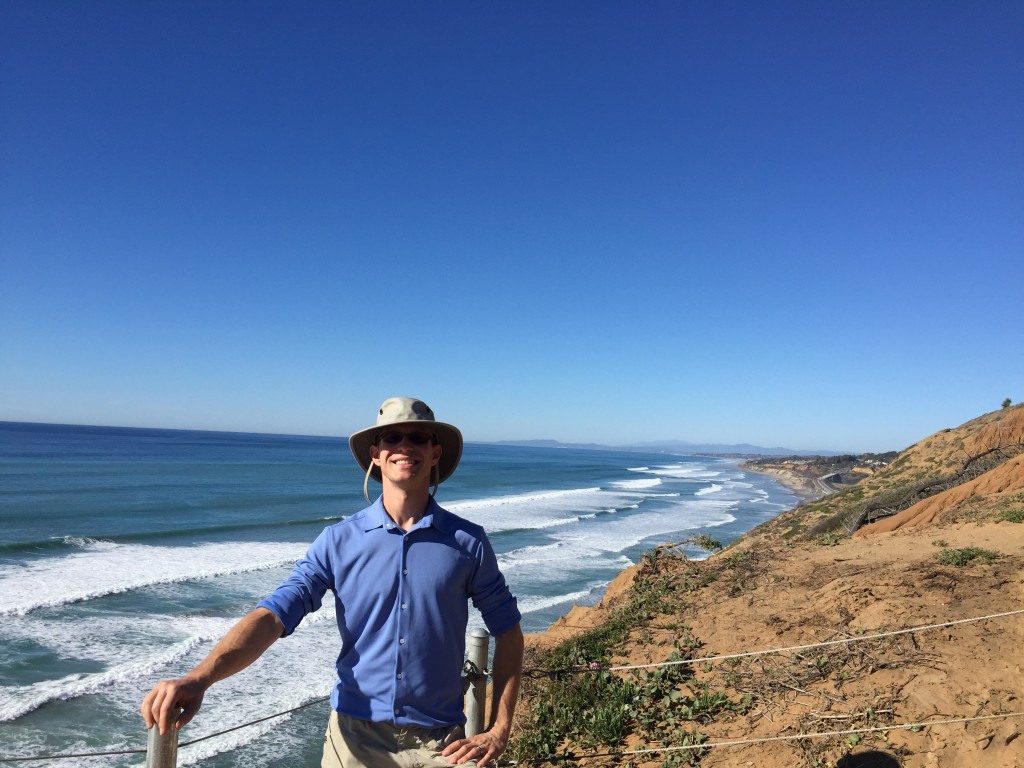 At one point a puff of water caught our attention. After a few moments of watching we confirmed that there were whales! We could see the sprays of water as they breathed out, their backs breaking the surface, and tails as they dove back down. How fun!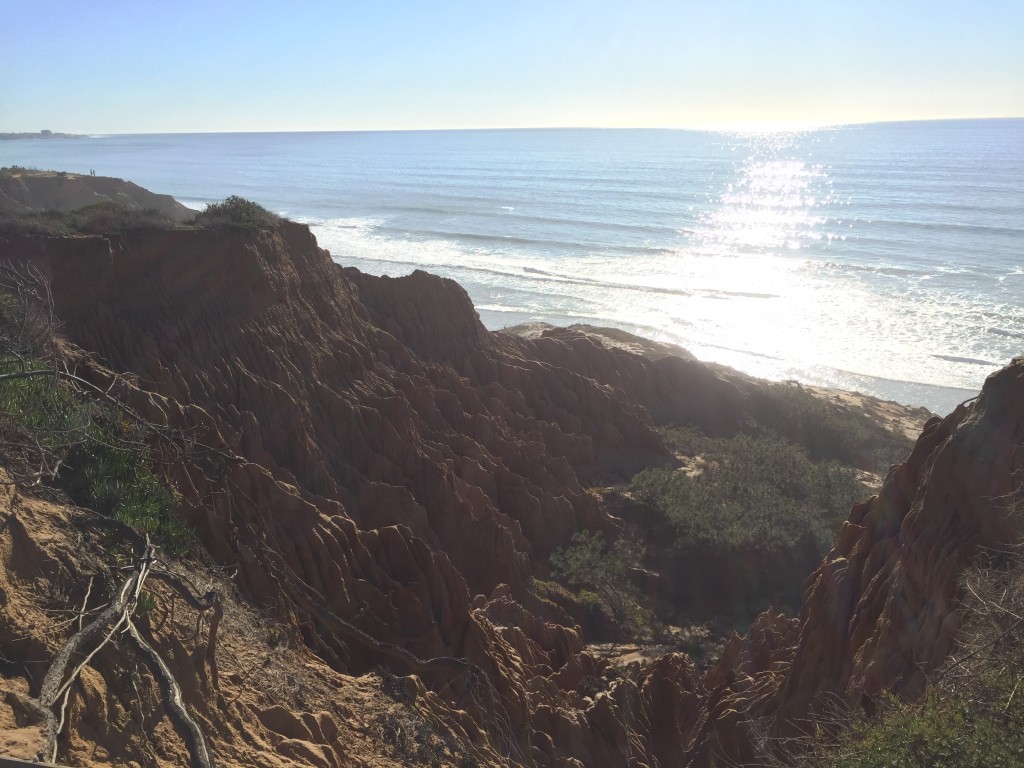 The parking lot closes just before dark, so we didn't get to finish all of the trails in the park before having to leave. We headed back and had plenty of time to navigate out – right into rush hour traffic. The GPS didn't show much of a difference between traffic on the freeway and on the highway, so we headed north on the 101 for a bit, in the chance that we might find somewhere along the beach to stay the night. No luck, though, since we were on the wrong side of the street to quickly pull over and check out any opportunity that might have come up. Back in Oceanside, we decide to head back to Temecula for the evening. End up beating Bill and Carol home and get to enjoy a delightful supper with them while recounting our adventures over the past few days.