Matt arrives at 6 to pick us up for a day of fishing out on the ocean. He's off work and invited us to join him for a 3/4 day trip. We're awfully excited – this will be completely new for both of us! Plus, this gives us a chance to hang out with him and really get to know him better.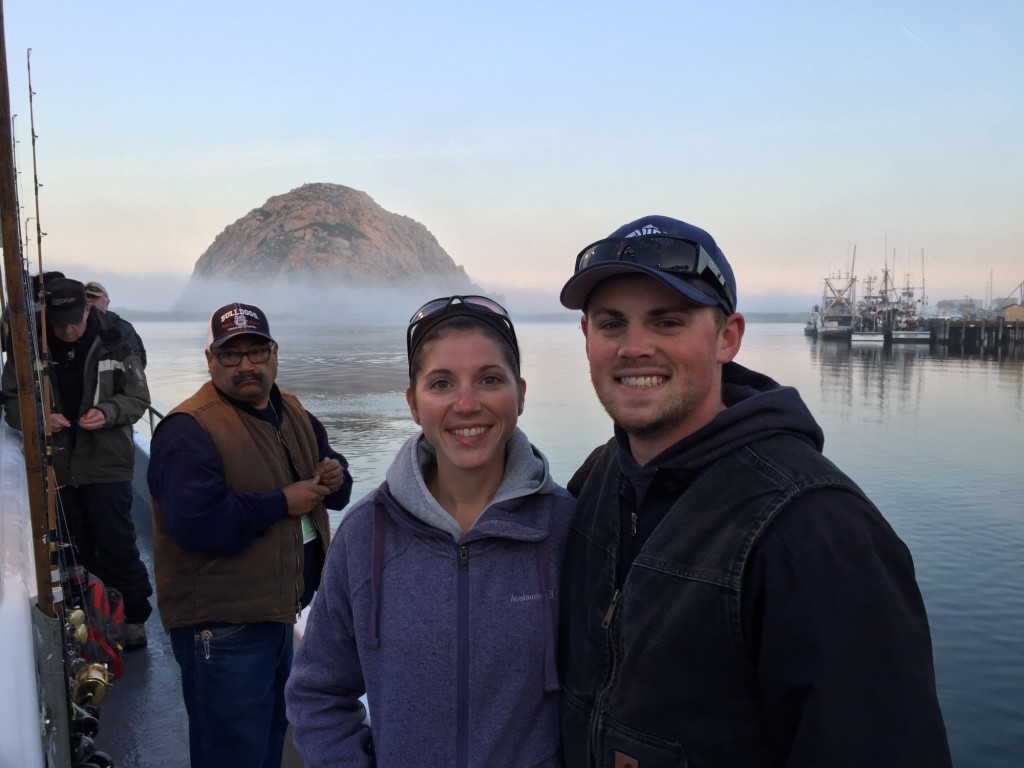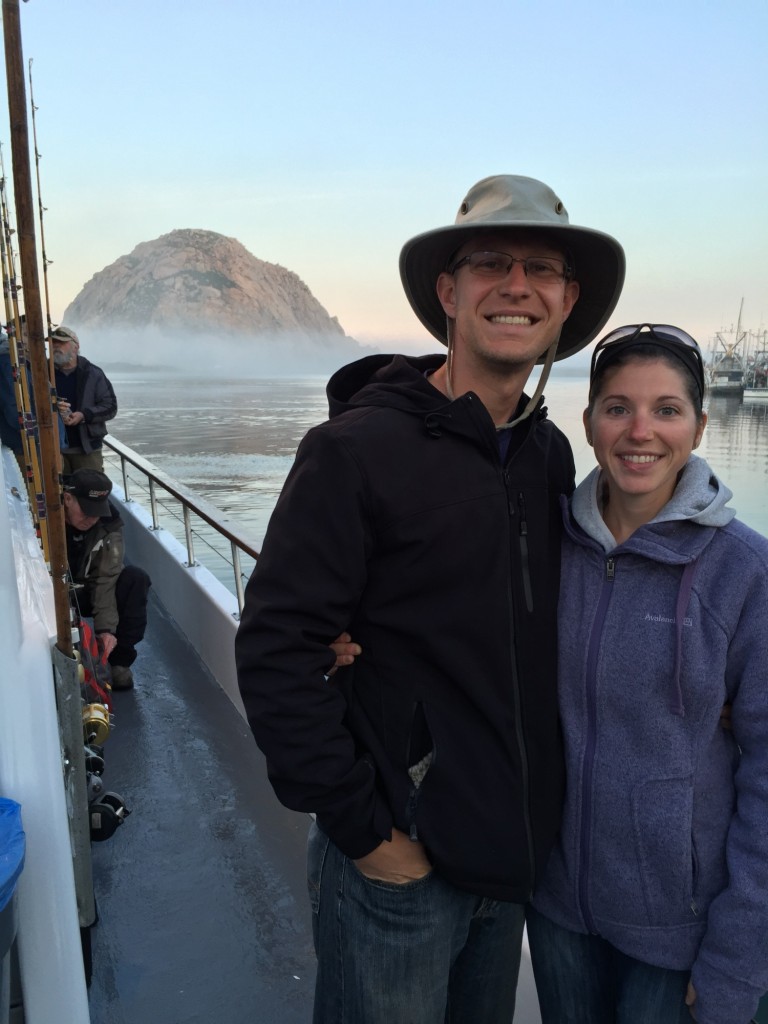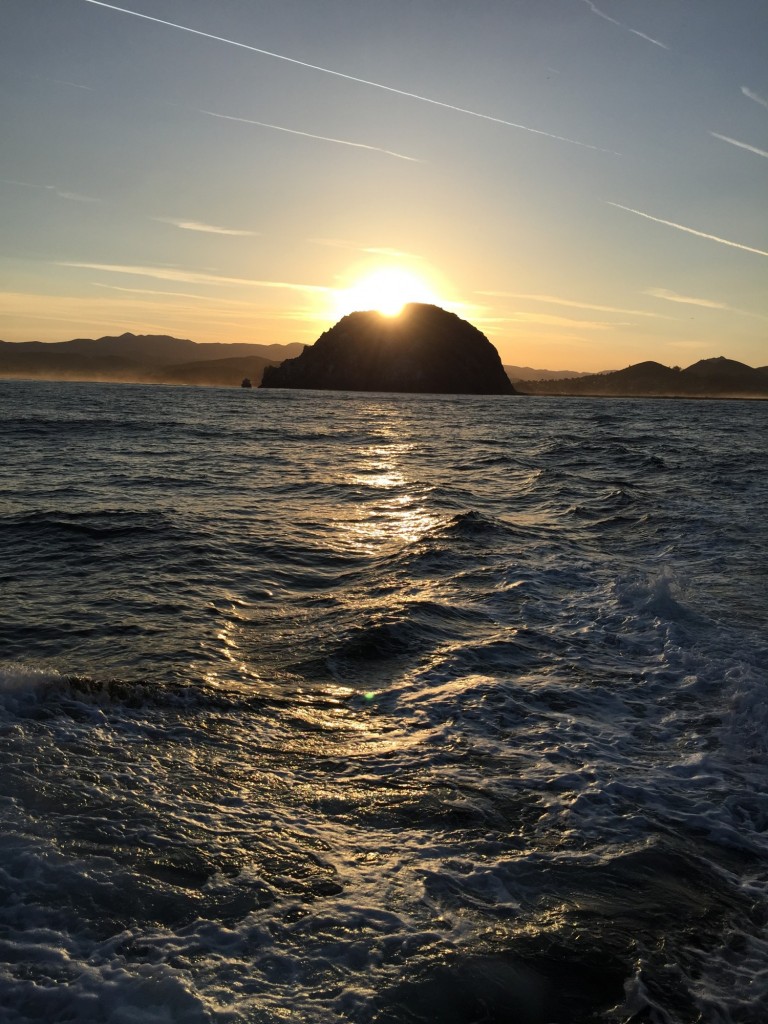 We stop at the tackle shop for permits and then load up on the boat – the Princess, which we spotted while kayaking on Thursday. Matt's got more than enough gear so he's loaning us some for the day. The boat heads out – it's foggy for the entire trip – without being able to see land or horizon I get pretty queasy, which doesn't let up until I get sick in the head a bit later.
Our first stop is a bust, with no bites for anyone, though the second is hot for a few minutes. Ashley and I both catch doubles, one fish on each of the two hooks strung on our line. Success! We're using bait casters, a new type of tackle for us, so there's a bit of a learning curve, but so far so good!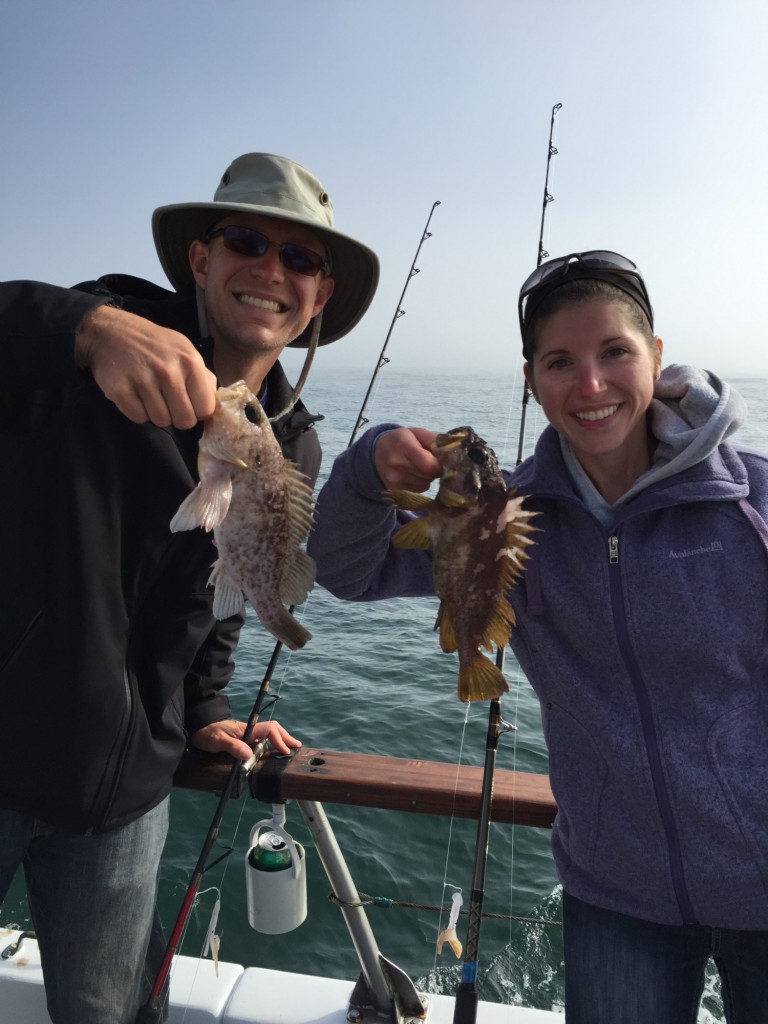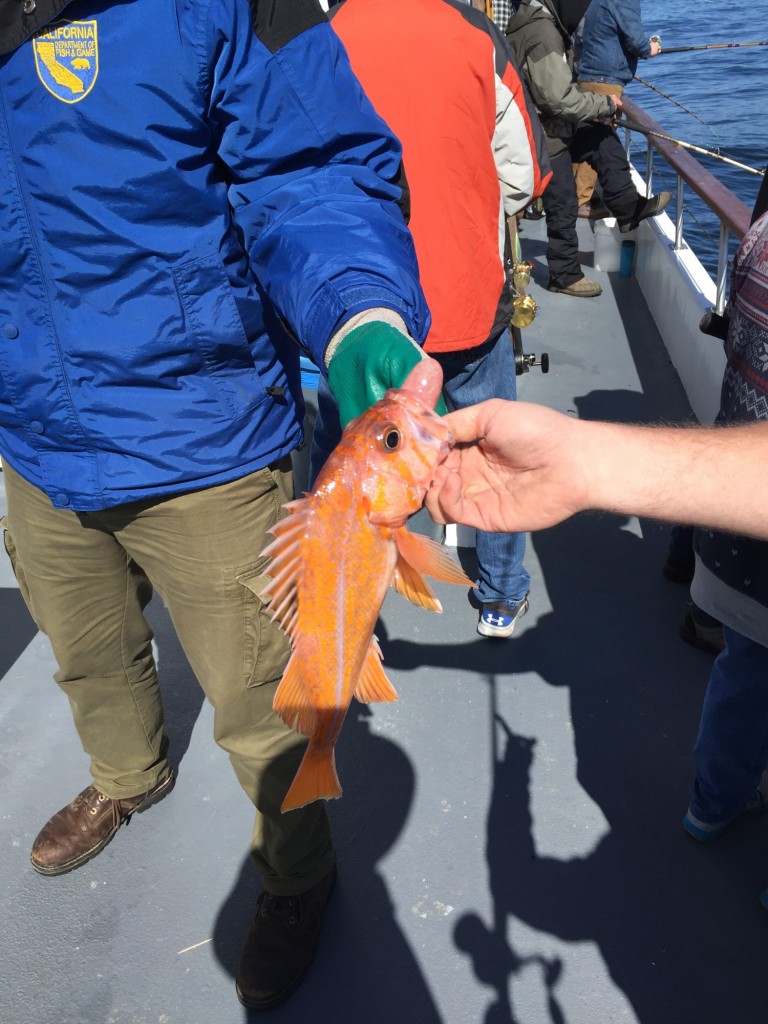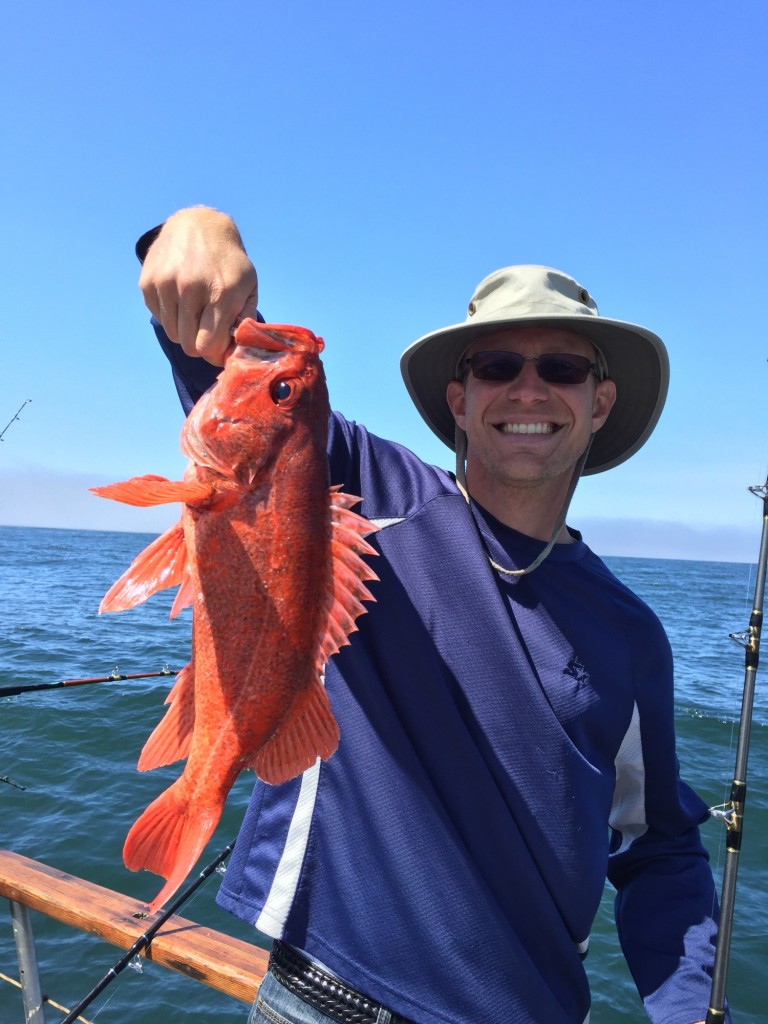 We move around a few more times and don't have a whole lot of luck, but have a great time trying! Our last spot of the day really proves to be successful and between the three of us we catch 22, more than enough for supper tonight.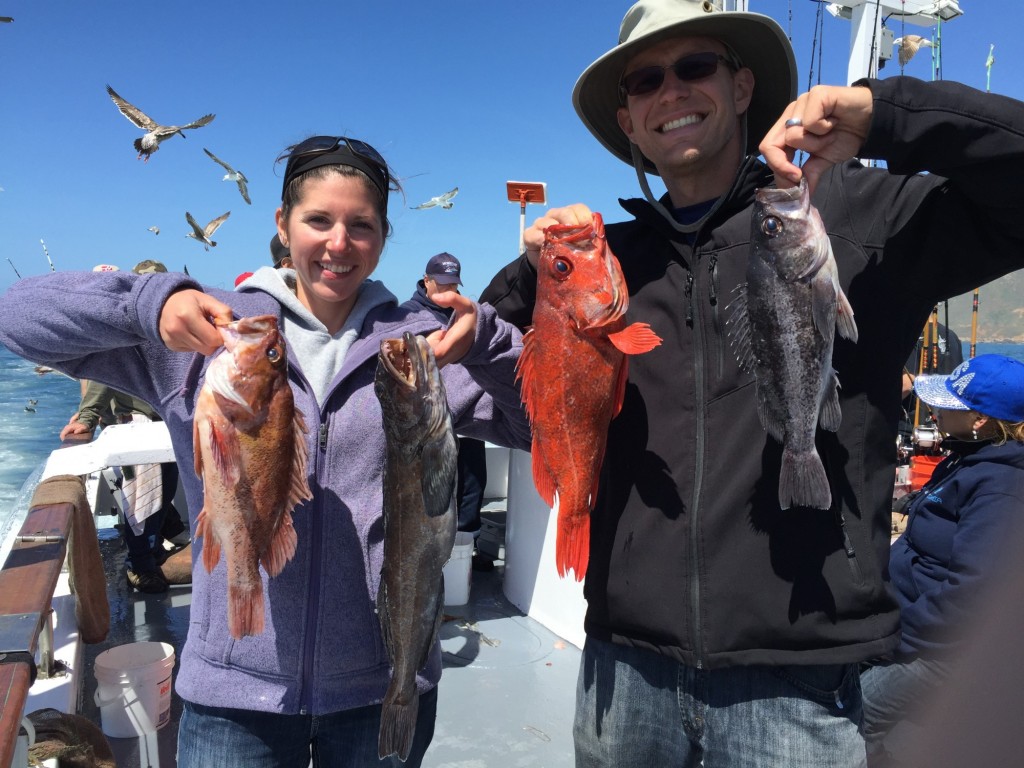 On the way back into the bay the crew filleted the catch for everyone who wanted it. We watched them work, watching the seagulls fight over scraps as we went.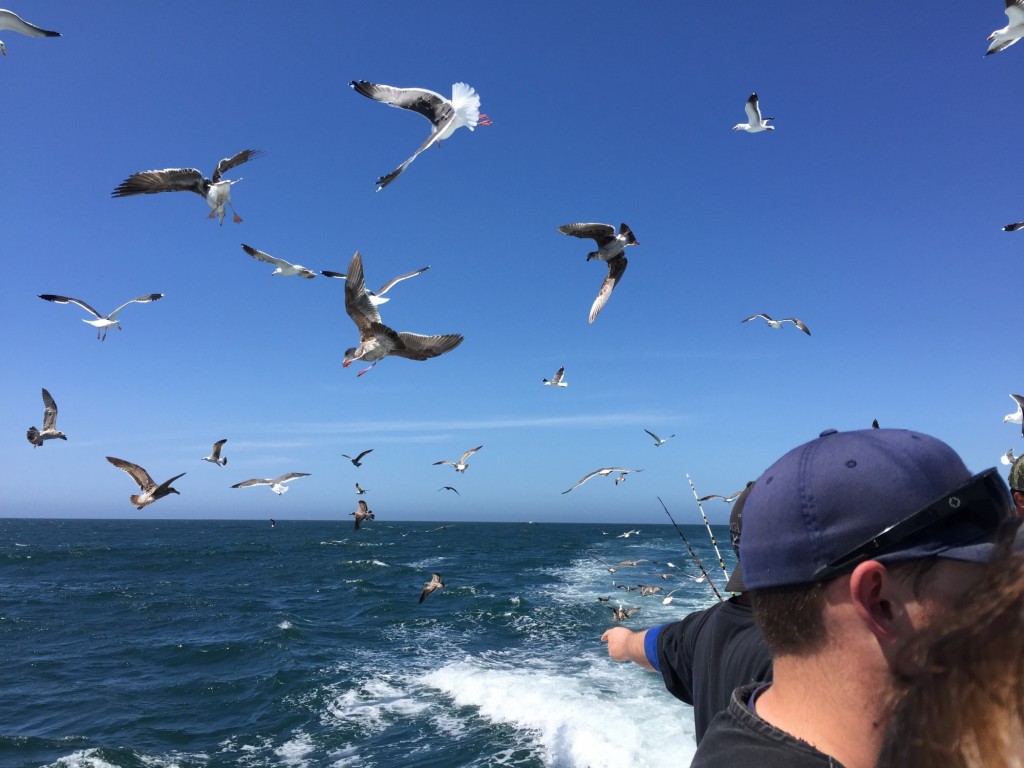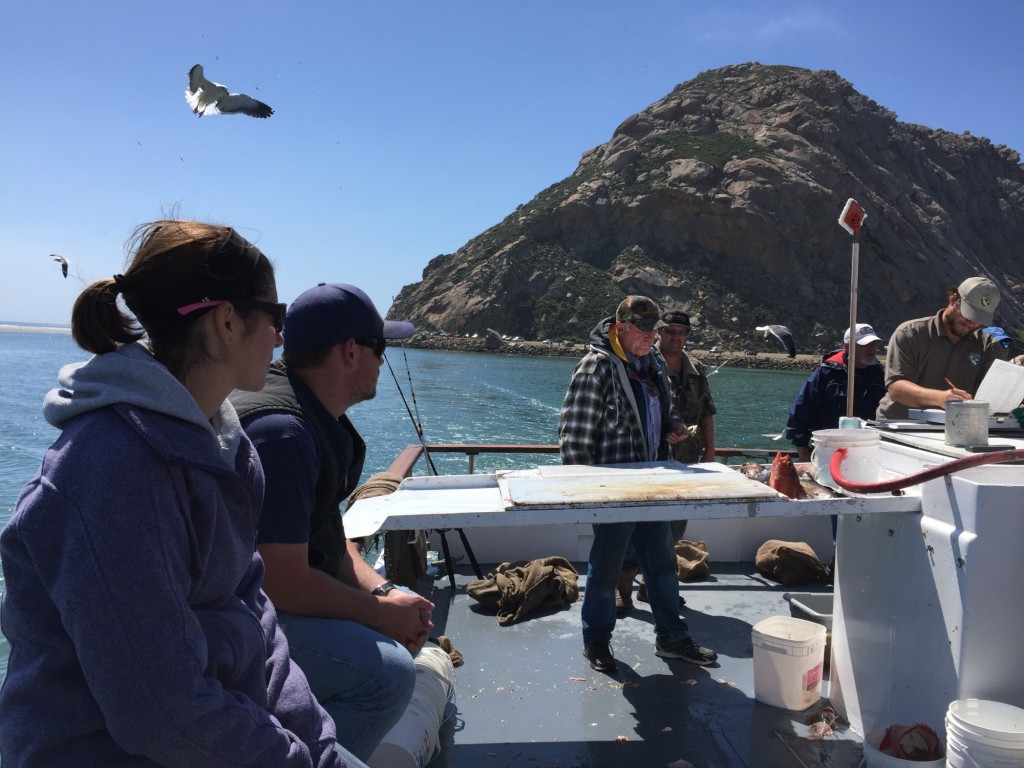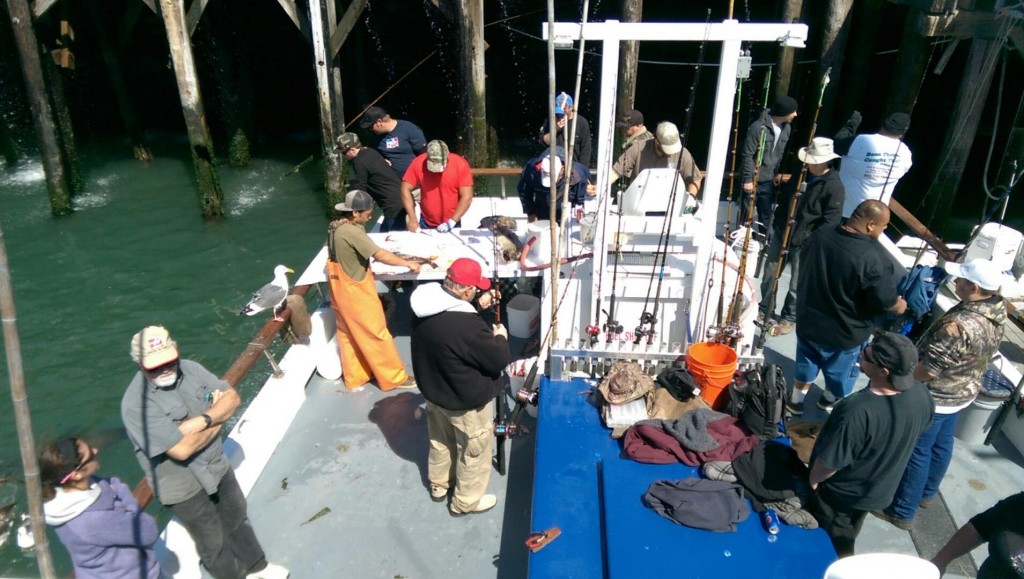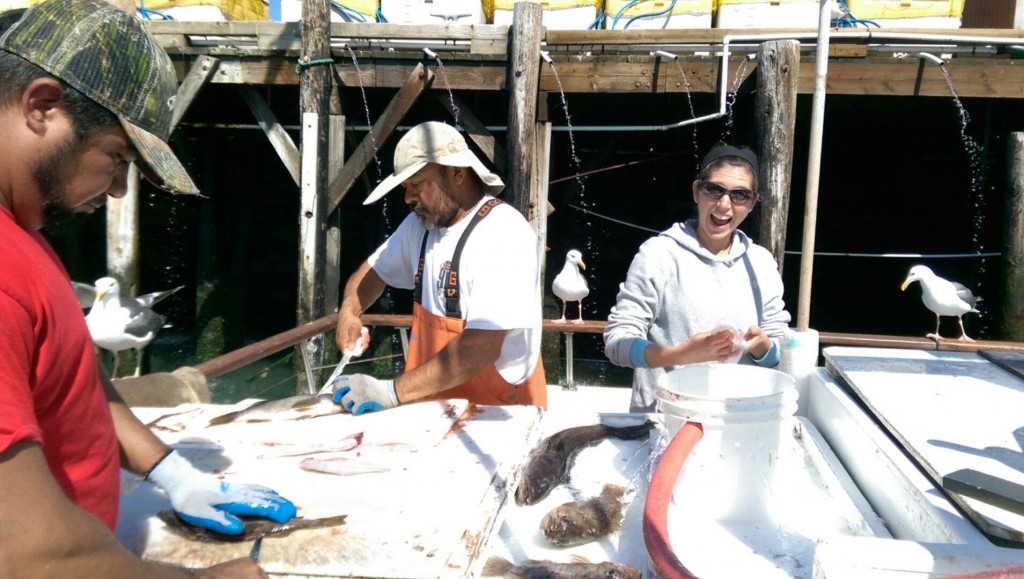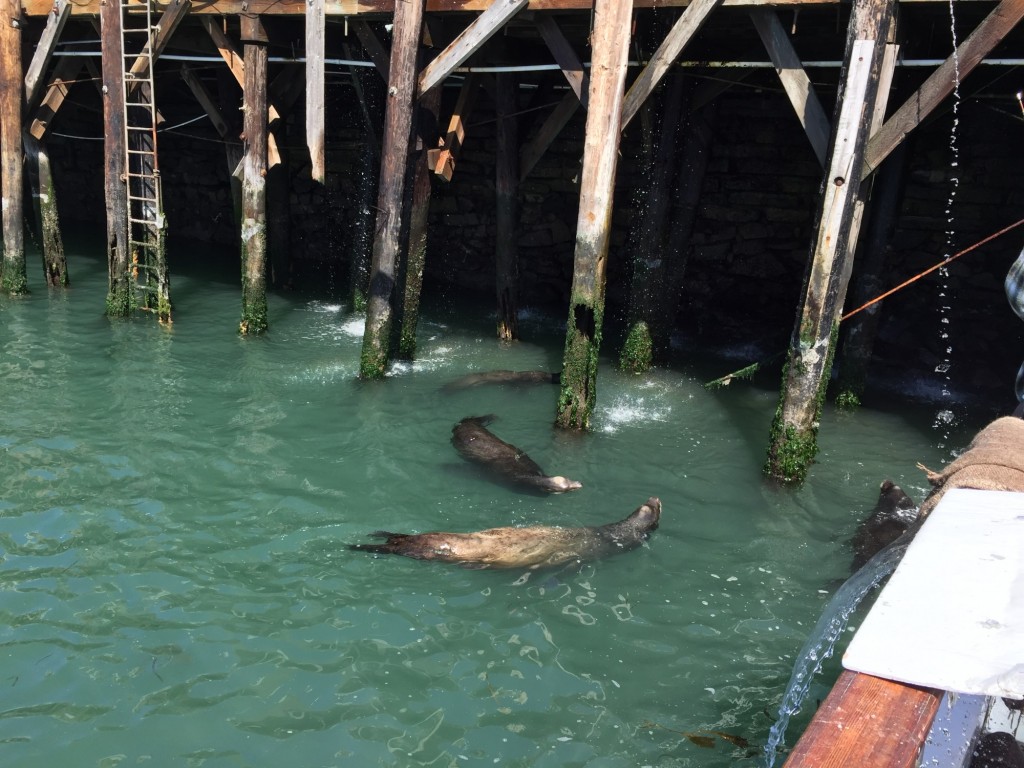 Back at the harbor, once everyone else left and our fish were prepped, Matt gave us a tour of the boat. Up in the wheelhouse, down in the engine room, and into the bunkhouse. Very cool to see "behind the scenes" of the boat!
At the house, we grab a shower and start laundry. Jim and Karen return home from work, Matt comes back over, and his girlfriend, Marial, arrives as well. Matt sets about cooking the Ling cod he caught as an appetizer – it really does taste like lobster, amazing! I put the jalapeno poppers he picked up in the oven as he preps for fish tacos. All of our rock cod is coated in egg and instant potato mix and pan fried. Delicious tacos!
Ashley shows Marial our photos while Matt catches a nap in the recliner. Jim, Karen, and I look for the missing paint sprayer – I guess we won't be painting the book shelves tomorrow after all. Matt and Marial head out as the rest of us settle in to watch the final movie in the Hunger Games series.