Journal entries are just that – the digital copy of my hand-written entries in my journal. If you aren't interested in the daily details of our adventure, feel free to skip on to the next "regular" post.
After breakfast we hopped on the motorcycle to get some wifi and cell signal. We get coffee at Honey's and I take care of uploading journal entries and email while Ashley begins looking at a Christmas Tree lot job.
Wrapping up we go to catch family on the phone while we have signal. Alas – 3 calls and 3 voicemails left. We grab a bite to eat (splitting pizza and the free chips and salsa at Bogarts) and just as we finish Norma calls back. I call Mom and we get an hour call in each. It was great to chat and catch up on events back home.
Hanging up, we hop on the motorcycle and head out to explore tomorrow's destination – our new home for the week. Due to construction, we opted to turn around just 5 miles into our 30-mile trip. We certainly could have made it, but don't want to rattle the RV any more than we have to! Who would have thought it would be the blacktop road that would give us pause – and here we were concerned about the gravel!
Fortunately, we have a backup plan in place – moving to the other side of the plateau. So we ride out to find some campsite options there. We find a nice one just before the black-top ends and continue on the gravel to see other places (plus we want to check out the trailhead at the end for an upcoming hike). So many washboards! We ride further than we actually want to and turn around before the end. We have a variety of places available to us and plan to pull in early to mid-morning so they should all still be available.
It's late when we get home. Still full from lunch we split some soup for supper and then we begin packing up for tomorrow's move.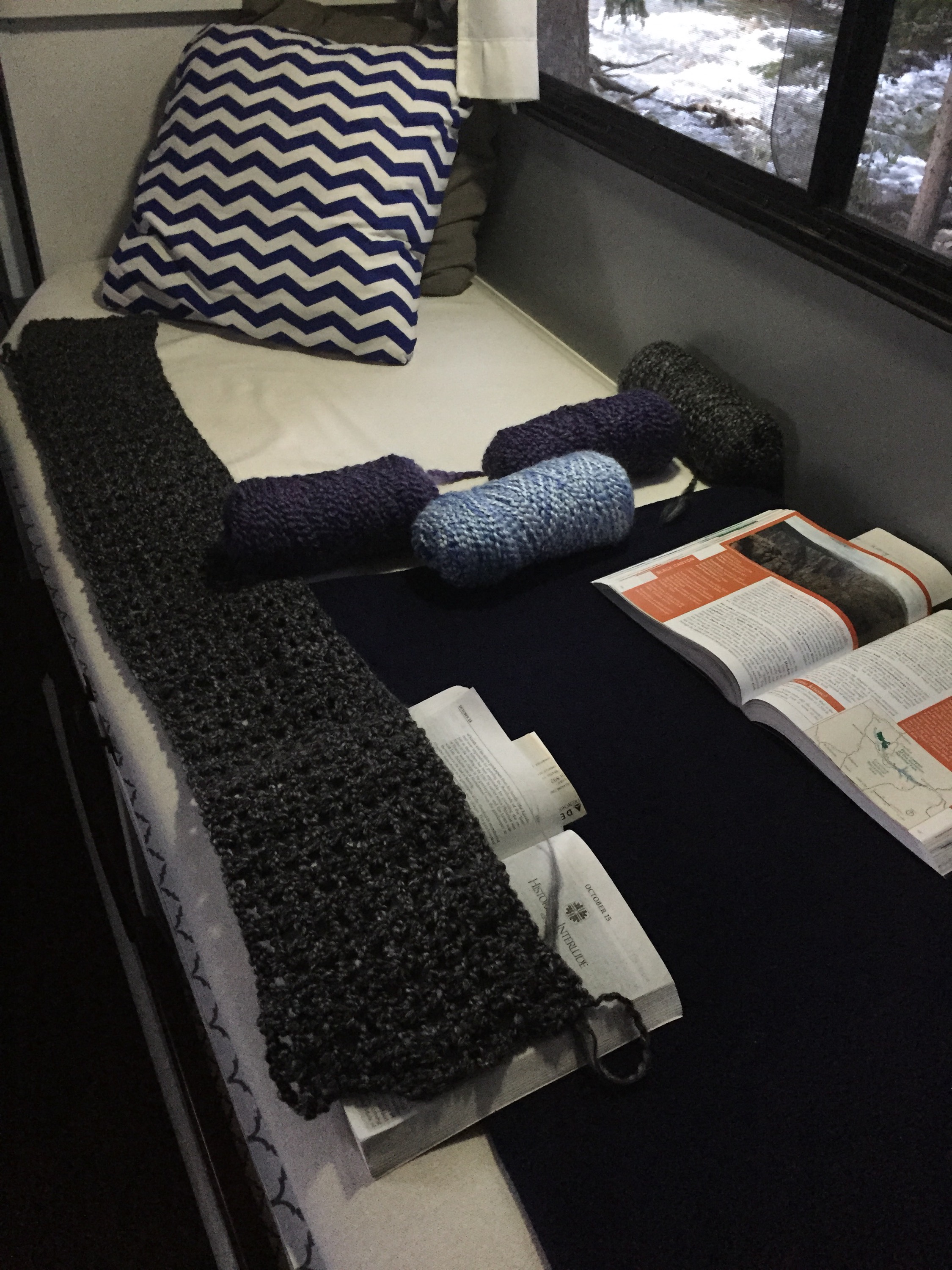 I picked up my afghan project, planned colors for the next steps, and get some crocheting done before bed