Journal entries are just that – the digital copy of my hand-written entries in my journal. If you aren't interested in the daily details of our adventure, feel free to skip on to the next "regular" post.
Slept in a bit late this morning. After reading some during coffee we headed to the YMCA with Jim. Ash and I did some pullups and dips, then situps while tossing a medicine ball. Finally we headed to the pool and swam some laps before relaxing in the hot tub. Jim was waiting for us when we were done. What a great way to start the day! If we could find more Y's like this one, which is super nice, we would definitely consider getting a pass. Might be worth looking up locations to check it out.
After heading out we checked out a couple of spots to temporarily store the RV over the busy weekend. The Parrish that Grandma Mare was a member of (Saint Joan of Arc) is happy to let us borrow a few spaces and is near-by. Looks like a winner!
We have lunch of fried eggs on home-made bread with salads (topped with Joni's wonderful pickled beets) then read out on the porch. After a bit Ash and I grab some last things from the RV and Jim and I move it over to the parrish for the weekend. After returning we tuck our trailer back in their parking spot beside the house, with enough room to pull the car in behind it.
Joni and Ashley have planned dishes for tomorrow's party and so the three of us head to Costco to pick up a few things. The day before the 4th weekend, they're packed but have lots of samples out. We load up. After a quick stop at the Pick-n-Save we head home. Ashley puts together a fruit salad while I hang the hammock up.
We lie in the hammock; reading, journaling, and watching everyone out on the lake. After a bit we get cleaned up for a rip into Milwaukee. Ashley remembers a photo that Jackie posted of an Ethiopian meal she had while visiting and is curious to try it. Jim went to Ethiopia with the Peace Corps and loved their food. This restaurant, Alem, is his favorite here in the states. They know the owner, Mulu, and she knows them. She and Jim converse a bit in Amharic.

We have a glass of honey wine and all share a pot of spiced tea. Meals are typically eaten with tea or coffee, or a grain alcohol. They don't use utensils, instead scooping up bites with bits of a flat bread that is fermented and fried on a griddle, like a crepe. Ashley and I's meals came out on a shared platter, with another of the bread underneath everything, soaking up the juices.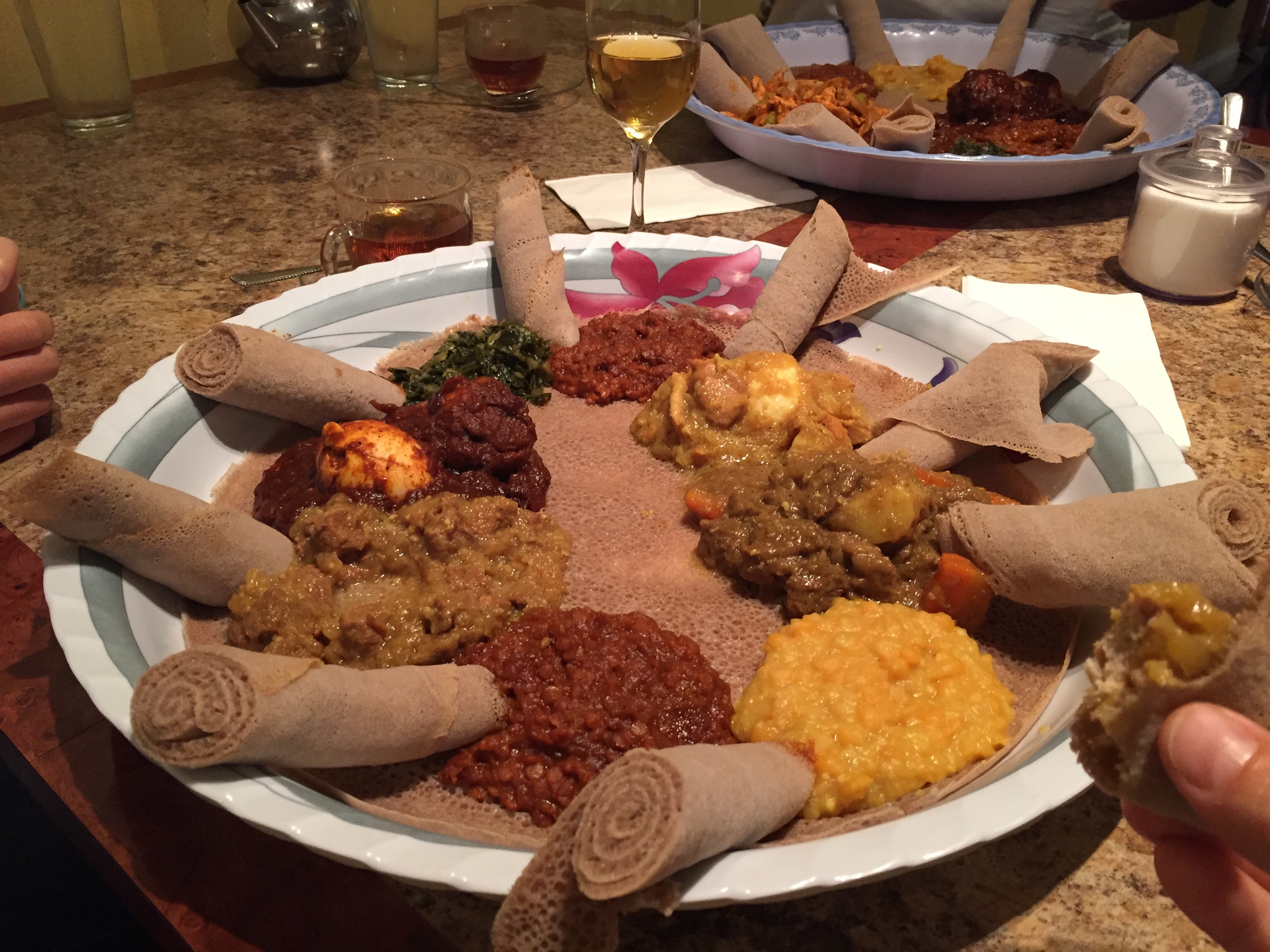 Everything was so tasty! Lamb, beef, chicken, lentils, and collard greens. And it was fun to eat with our hands. We may have to look up some recipes for those lentils.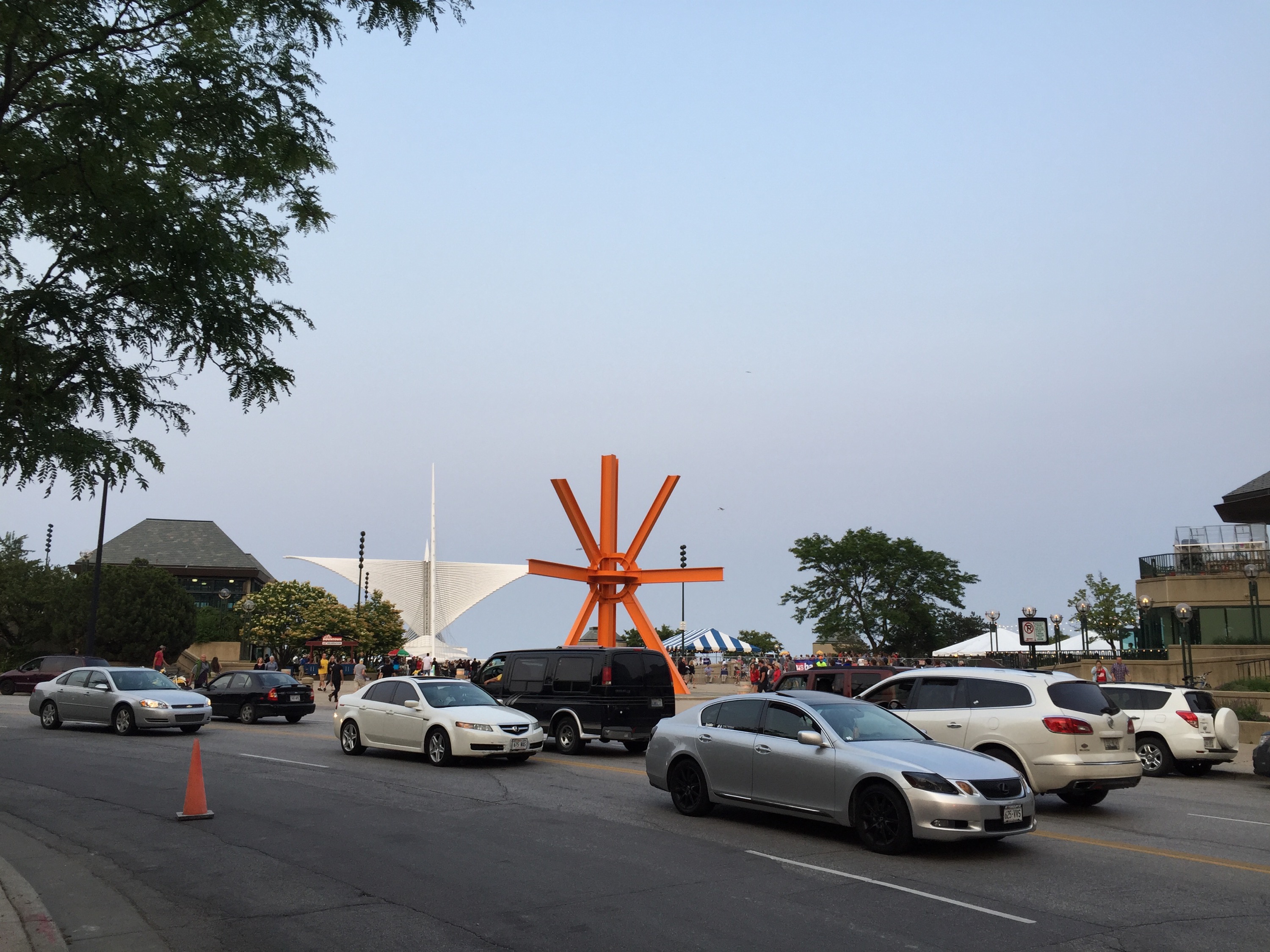 After finishing we walked down toward the lake and found a spot for the fireworks show. We had plenty of time to sit and chat before dark. After a few pyrotechnic "light checks" the show began. The fire-works were great and lasted nearly an hour! During the show the moon rose, big and full and red, tucked under the wing of the Milwaukee Art Museum. Beautiful and perfect for Independence Day.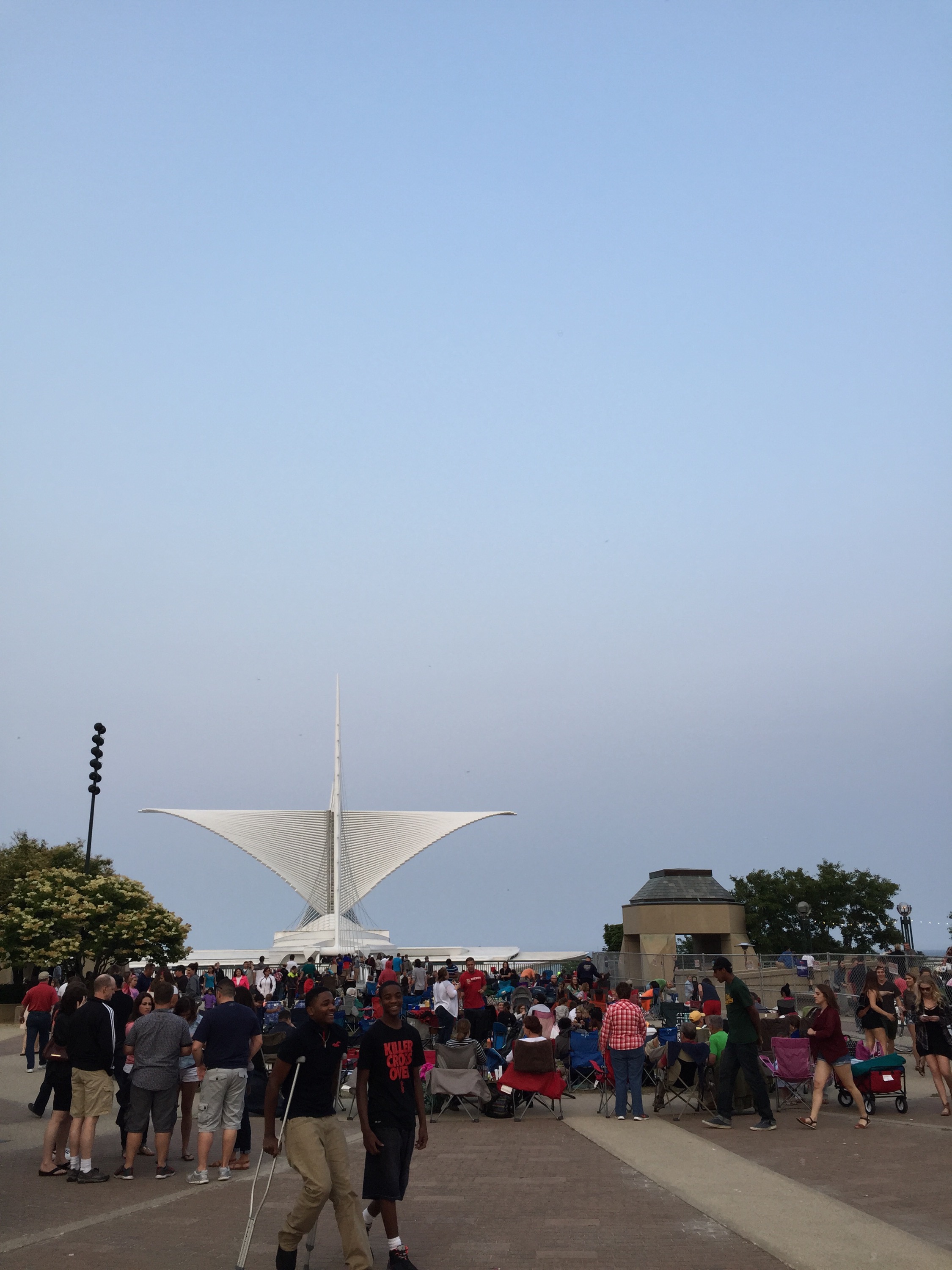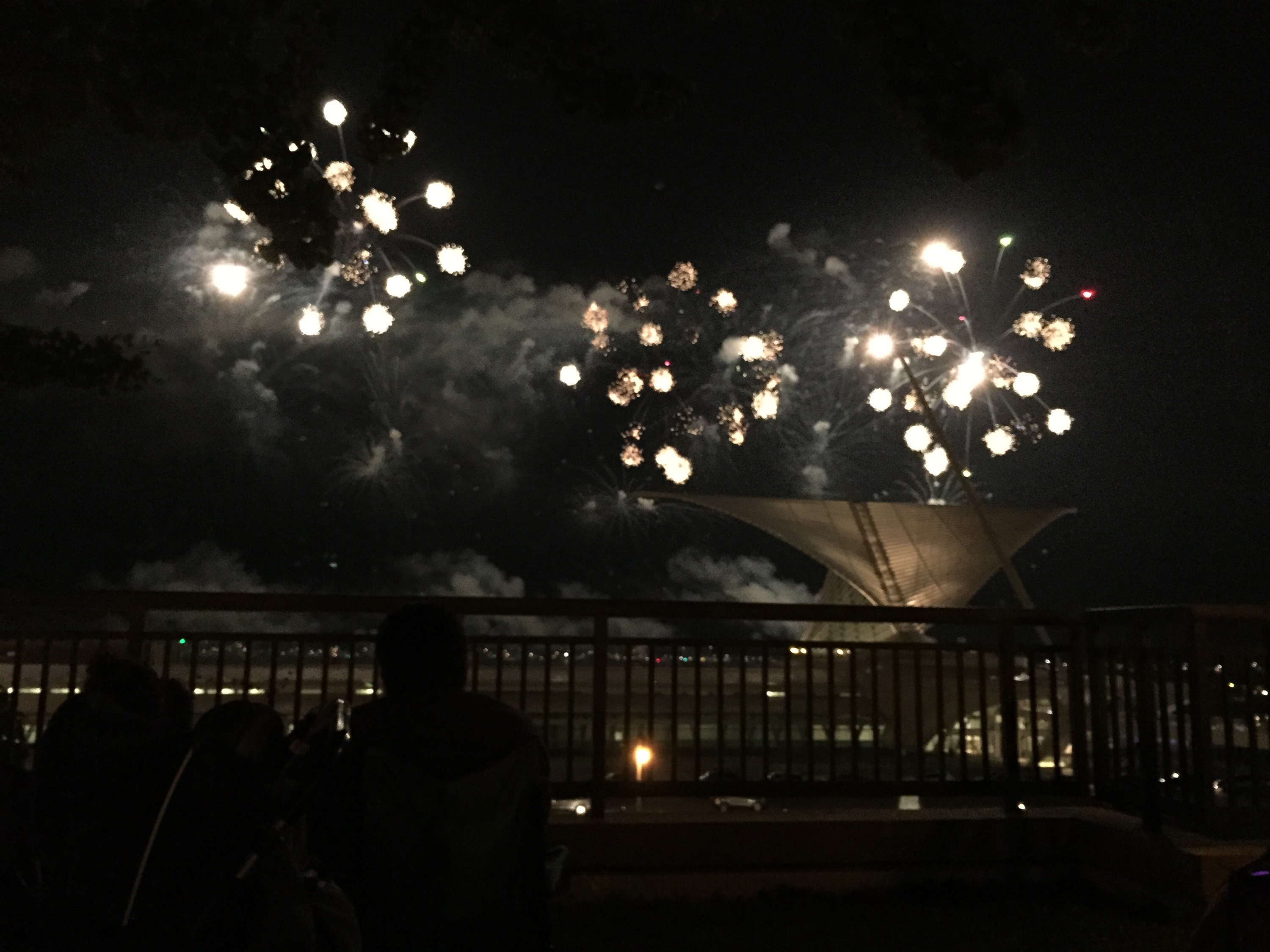 Traffic on the way home wasn't bad at all and we all fell asleep rather quickly.