Journal entries are just that – the digital copy of my hand-written entries in my journal. If you aren't interested in the daily details of our adventure, feel free to skip on to the next "regular" post.
We sleep in late, a glorious 8:00, and after breakfast begin prepping for the trip out. We plan to meander north to see what we find – maybe overnight in a WalMart and tomorrow morning call around to find a fridge repair shop with a spot for us.
The campground is full, we snagged one of the last 3 spots. Apparently they're having a BBQ cook-off and everyone has a smoker going. Turn-in is at noon. If we knew there would be a tasting we might delay our start.
Our neighbor chats with us and suggests trying the Palisades State Park. Sounds good enough to us so we aim our GPS there.
We stop at WalMart for fuses (no luck) and some more groceries. It's challenging to balance restocking with only having a cooler for storage.
Keeping an eye open for a parts store and half-open for a laundry mat on the road. The only of the former we spot is closed already and the latter is only noticed after we pass them.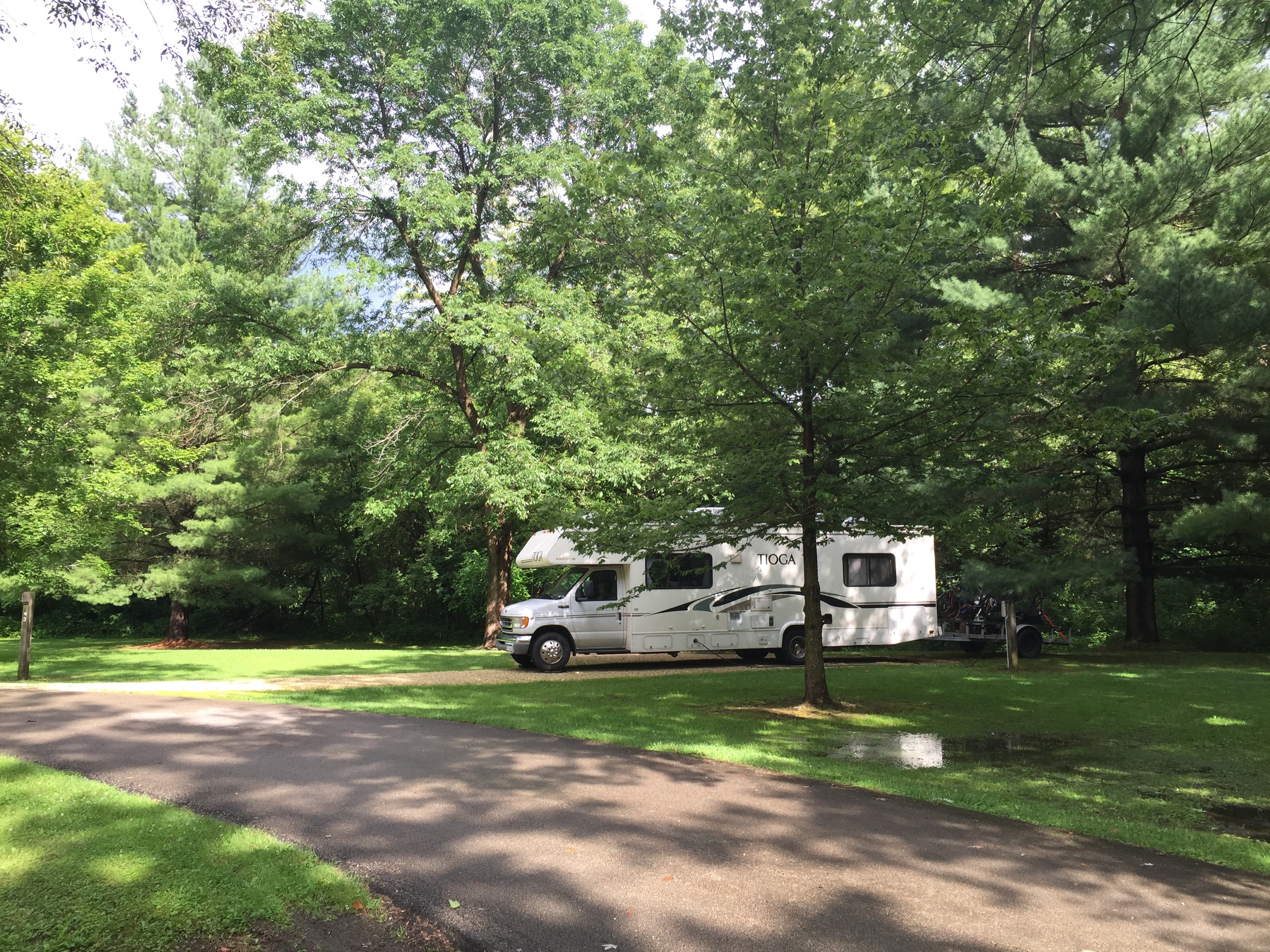 The campground is large, spread-out, and most empty. We find a nice spot on a loop all to ourselves. Electric hookups but no water – a water spigot is nearby, however, as are dump stations. I can't seem to catch anyone in the pay station so we settle in for an early supper and movie watching. We're beat!