Journal entries are just that – the digital copy of my hand-written entries in my journal. If you aren't interested in the daily details of our adventure, feel free to skip on to the next "regular" post.
Though our plan was originally to spend the day out hiking, the fact that we're baasically out of propane changed our priorities. With the weekend over, most of the other RVs clear out, leaving a prime corner spot empty. After a stroll down to check it out we decide to migrate there for our second week here.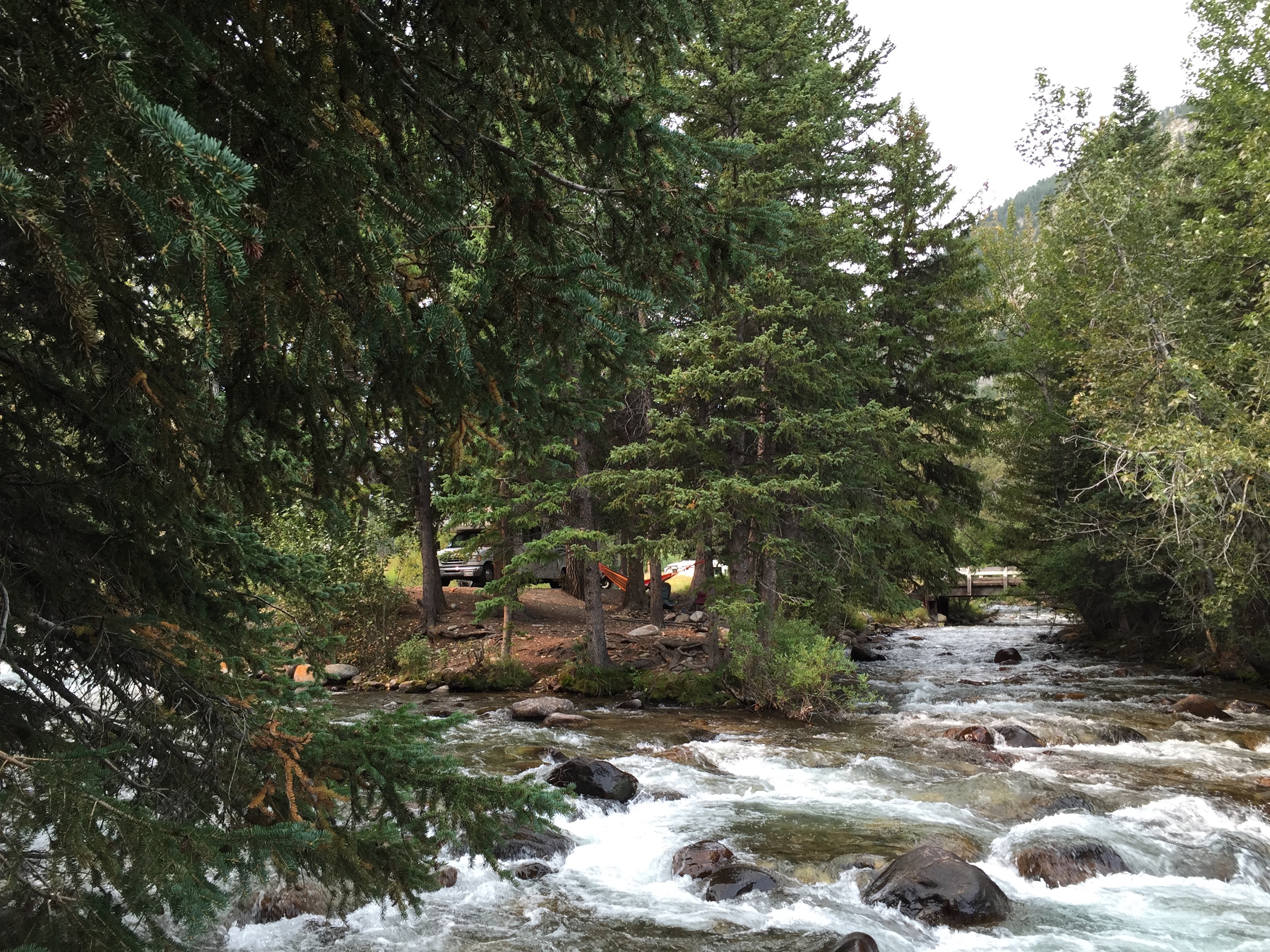 I pull the motorcycle down as Ashley piles everything on the trailer. As we pull down a gentleman has walked over and set a tub on the ground while he goes to the creek for water. Ashley goes and talks to him as I turn around for a better access angle.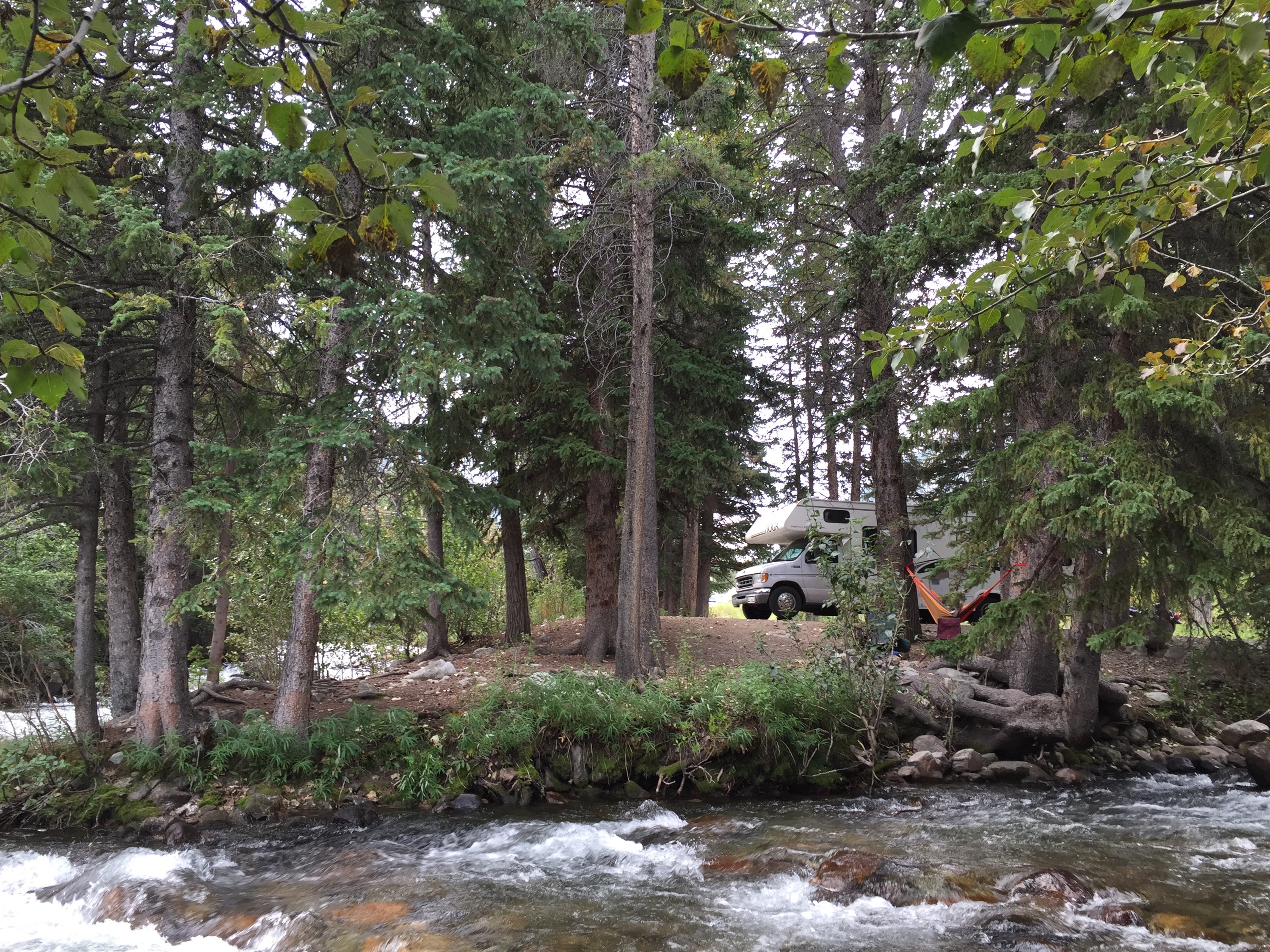 Gary is a local and he was going to grab the spot. However a) he's stayed here before and will again and b) he's not even staying overnight. He's merely parking for the week. So he's more than happy to let us enjoy the spot. How lucky for us, as we were more than willing to go back where we started.
We drop the trailer and I head in to town to refill propane and fresh water and empty our waste tanks. By modifying our showers and using creek water for anything we didn't ingest we've been able to stretch half a tank for a week, but it's time for more fresh water.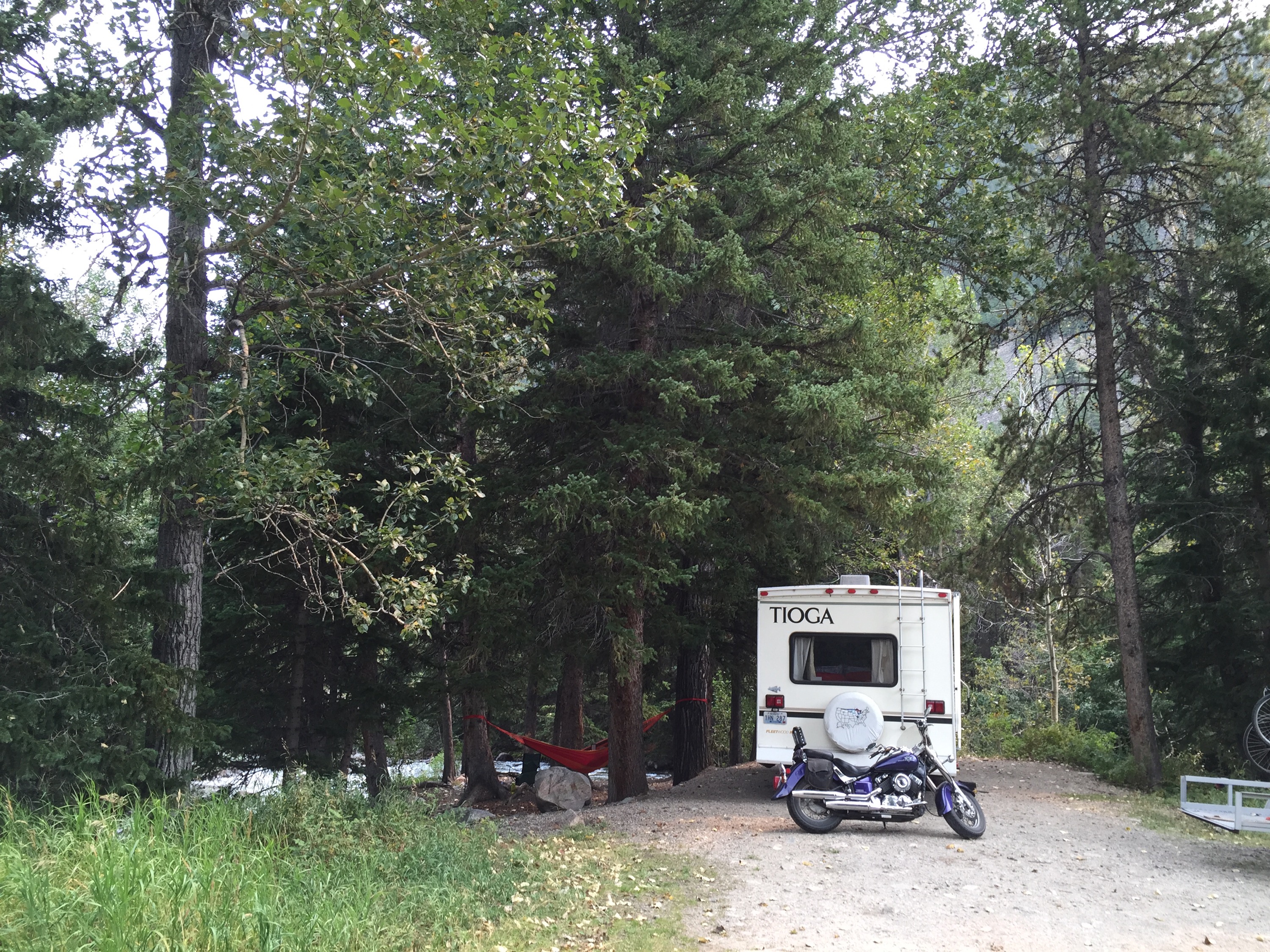 Ashley stays at the site to ensure no one tries to claim it while the RV's gone. Our folding chairs and the hammock help it look occupied, and she's comfy as she reads and waits.
I fill and empty the tanks and head on back. Only one wheel needs any leveling adjustment and we are soon settled.
What a fabulous site! If the campground area is a baseball diamond, we are home plate; the fences replaced by the two branches of Rock Creek. The land stair-steps down to the water, with the clearing on the highest level, our home on the middle step (surrounded by trees for privacy) and the lower step a point that has our stone fire ring and hammock. Water rushes past us on two sides, clearly heard with our windows open or closed and visible from all but two of our windows. The space is private enough that we don't feel the need to cover the windows in the cab, affording us a grand view of Rock Creek.
Settled in we hop on our bikes and ride in to town, battling a cruel headwind that forces us to pedal on all of the downhills. In Red Lodge we stop at the Tea Shop and Book Store (the only coffee/tea shop we have yet to try) for an afternoon tea and wifi session. Our tea lattes were delicious, the muffin was cheap but fabulous and we enjoyed listening to the conversations between the locals. They used an IngenuiTea to make our drinks – it's the tea version of my pour-over coffee maker. Ashley's been wanting one for some time.
They have quite a wide selection of teas. Ashley's stash from Pipers in Paducah is dwindling and, since tea shops are rare, she may resupply before we leave the area.
We finally finish up and start pedaling back home. Unfortunately, the wind seems, again, set against us and with the steady uphill climb we're less than thrilled with the ride. Referencing the hike through the sand dunes a few years earlier I told Ashley that she "really 'Jacked' up this trip." She laughed and agreed with me.
Eventually we return to the RV and stay for the day, since I've already made two trips into town today. Gary let us know he's locked everything up and is heading out. We chat for a bit – his wife's an RN. When Ashley says she's a nuse he asks if she's an RN. I think that's a sign of a nurse's spouse. They seem to ask about that distinction while nurses ask what unit you work(ed) in and everyone else just says 'ok".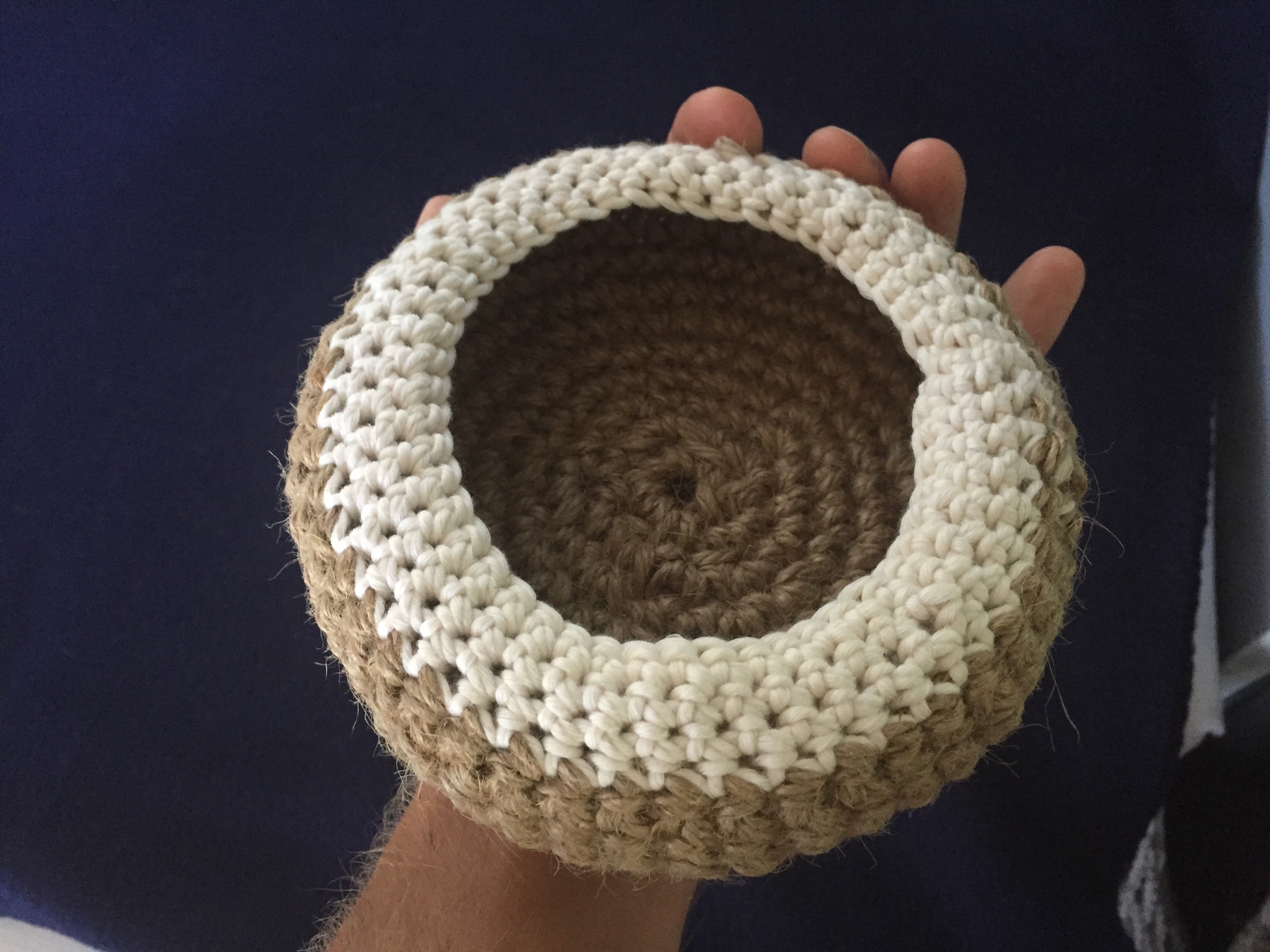 I finish crocheting the basket I started before breakfast. Though it didn't turn out as I expected I like the result. It works well in the bathroom for Ashley's hair odds-n-ends.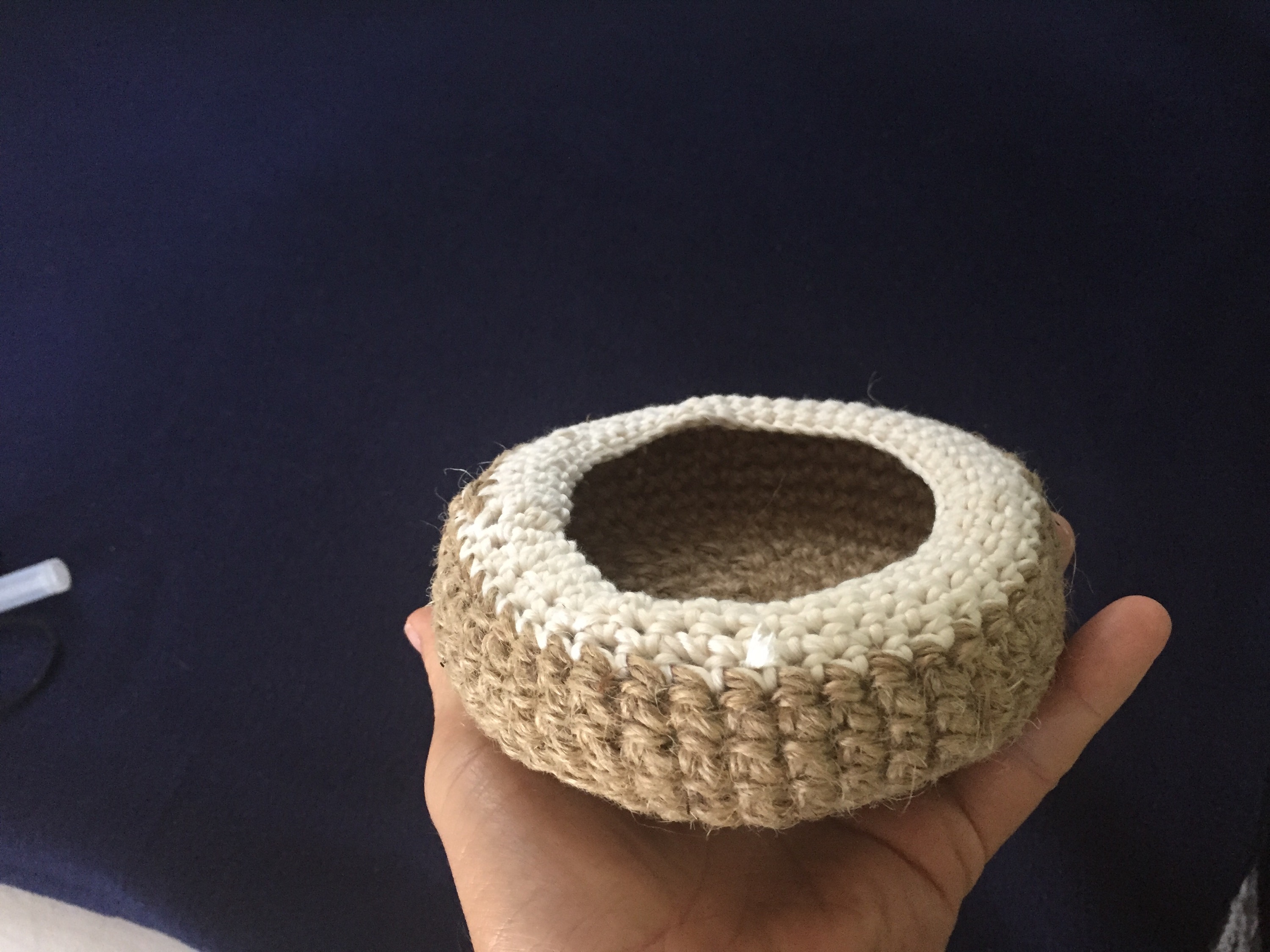 More reading before an early bedtime.