Slept in late again before bundling up and hopping on the motorcycle for a 1.5 hour ride into the southern entrance to Lassen Volcanic. The road is closed at the visitor center, but at least we can make it that far. Have a quick lunch there before perusing the nature center and then watching the park video. It spits snow as we head in for the video but has stopped when we are leaving.
Lots of snow piled up! I've never been somewhere that had such deep drifts!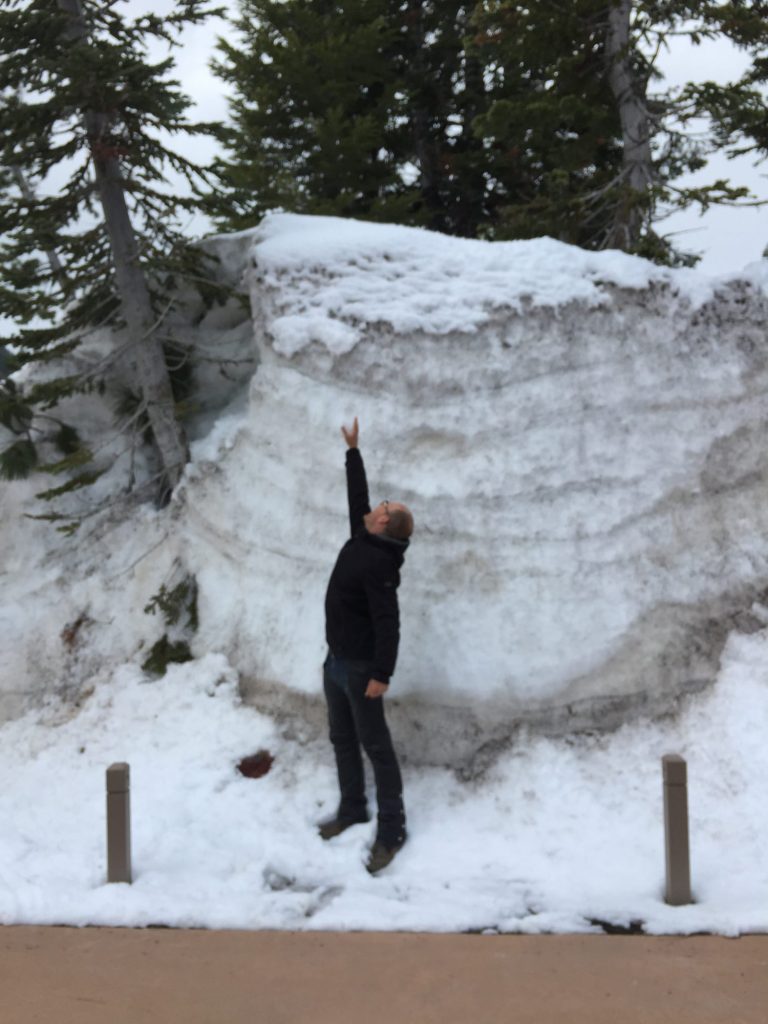 We head back home, fix supper, and plan out routes for our trip to Glacier.