Journal entries are just that – the digital copy of my hand-written entries in my journal. If you aren't interested in the daily details of our adventure, feel free to skip on to the next "regular" post.
It did get cold last night! With our pile of blankets, though, we stayed plenty warm. Ashley didn't sleep well, though, due to hearing mice. So we'll have to look up preventative measures that we can take.
After breakfast we layer up and head in to town. The hardware store only refills bottles but recommends a place for tomorrow. That place is right next to the gas station with the free RV dump. I top off the motorcycle gas while Ashley goes in to see if they might also have water. They do! So tomorrow after breakfast we'll go fill and empty all of our tanks. It's been a bit of a stressful few days with the propane. We've been turning off the fridge to make it last longer.
Lesson learned – from now on we'll top it off when it gets to half. The first half definitely outlasts the second.
Recon done we stop for coffee. Trying out the other option this time, Honey's. We both get drinks and I get a bagel with cream cheese. The drinks are delicious, better than the Roasting House and the bagel tastes home made!
I schedule emails and get some research done while Ashley looks up mice deterrants. Dryer sheets or peppermint oil, apparently.
The lunch crowd comes in and I hear nothing but rave comments of Honey's sandwiches. So we split one. They make it from scratch and it tastes like it! Well worth having, no doubt about it. I belive the overheard comment of "best sandwich in town!"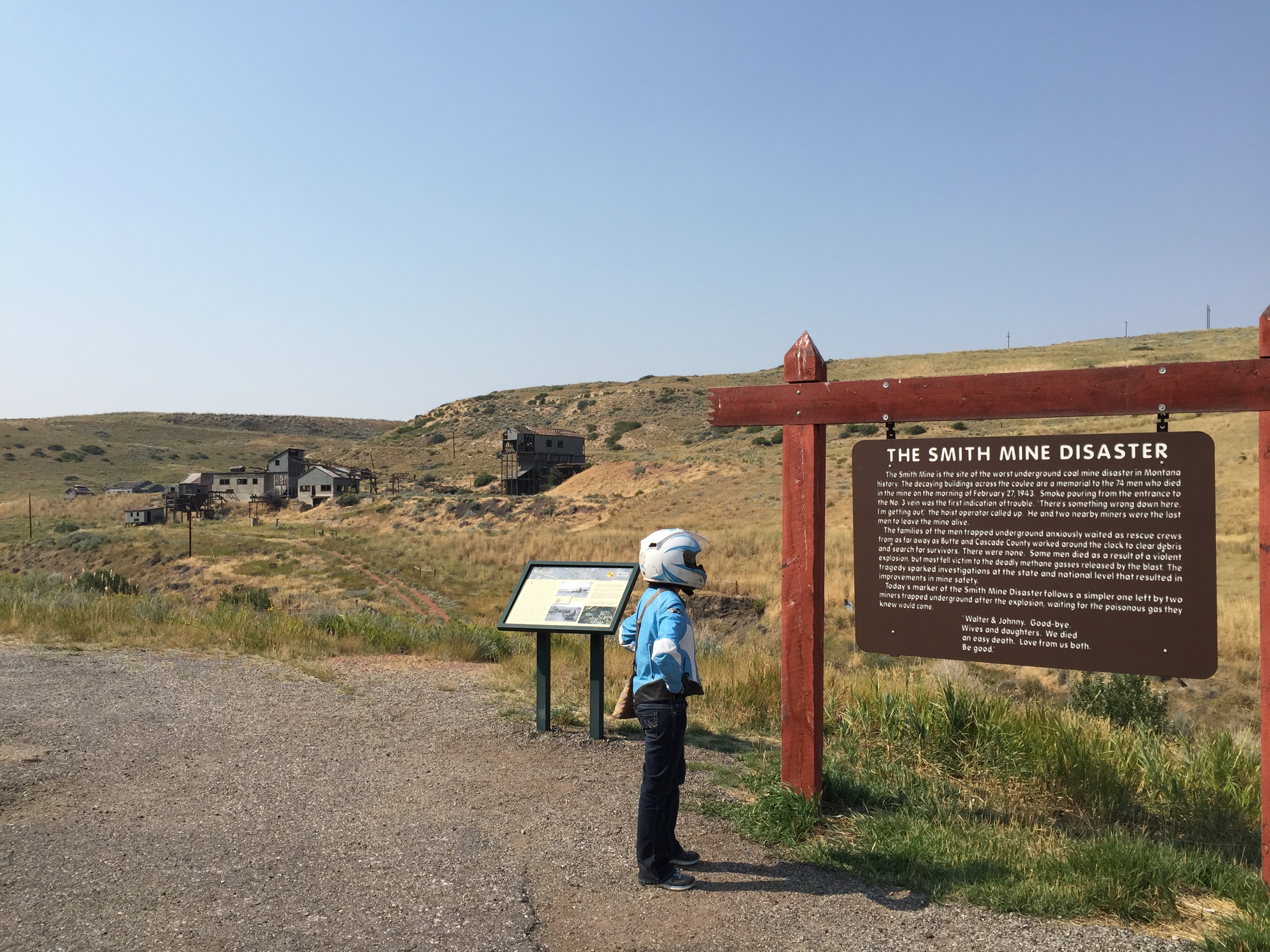 Heading out of town we stop at the Family Dollar for dryer sheets. Then we're on to Bear Creek and Belfry to see about the Smith Mine explosion. Back in 1943, 74 men perished in an explosion – worst mine disaster in Montana history. Sad to read about but also interesting to learn. Apparently the miners used chalk for some reason and, if the explosion didn't kill them, were able to leave messages for loved ones before the methane gas did.
Back home I de-moused (that's 4!) and Ashley distributed dryer sheets and peppermint oil cotton balls. Once we're more level (not up on blocks) I will crawl under to see if I can find where they're getting in so we can plug up any holes with expanding foam.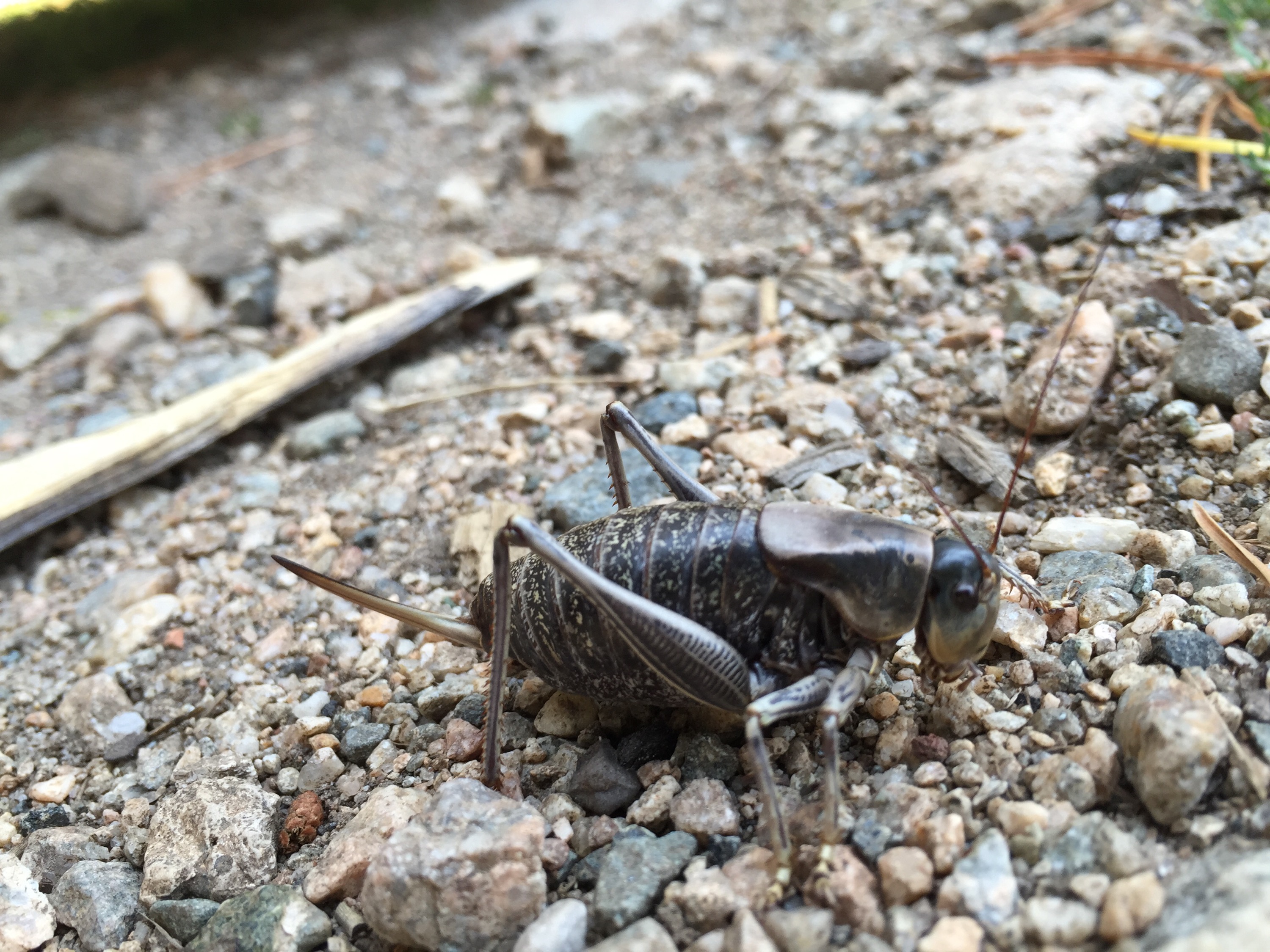 I journal while she cleans. Dale comes over to show me his Gazetteer map that he mentioned the other day. We've been curious about them since he did so that was great. They show one state per atlas with a special focus on public lands. Would be really helpful with finding boondocking locations and would pay for itself after a night or two.
We're really getting a lot of reading time in. Both of us are certainly enjoying that. Always a voracious reader I have switched away from the blogs and email that have been my mainstays the past few years and have returned to books, whether hard- or soft-copy. While a good number of them are re-reads (like the myriad business books on the Kindle) many are also being pulled from my years-old "to read" stack.